Did you know you can change the colour of white flowers by placing them in a pot of food colouring and water? This easy colour changing flowers science experiment is great for learning about transpiration and transport in plants.
Transpiration for Kids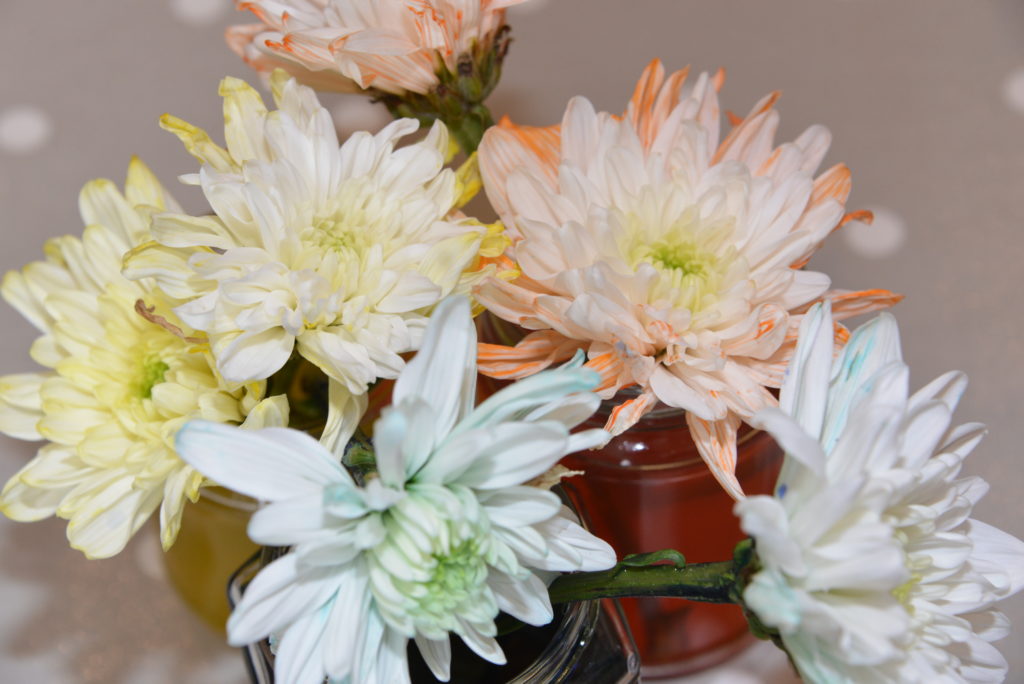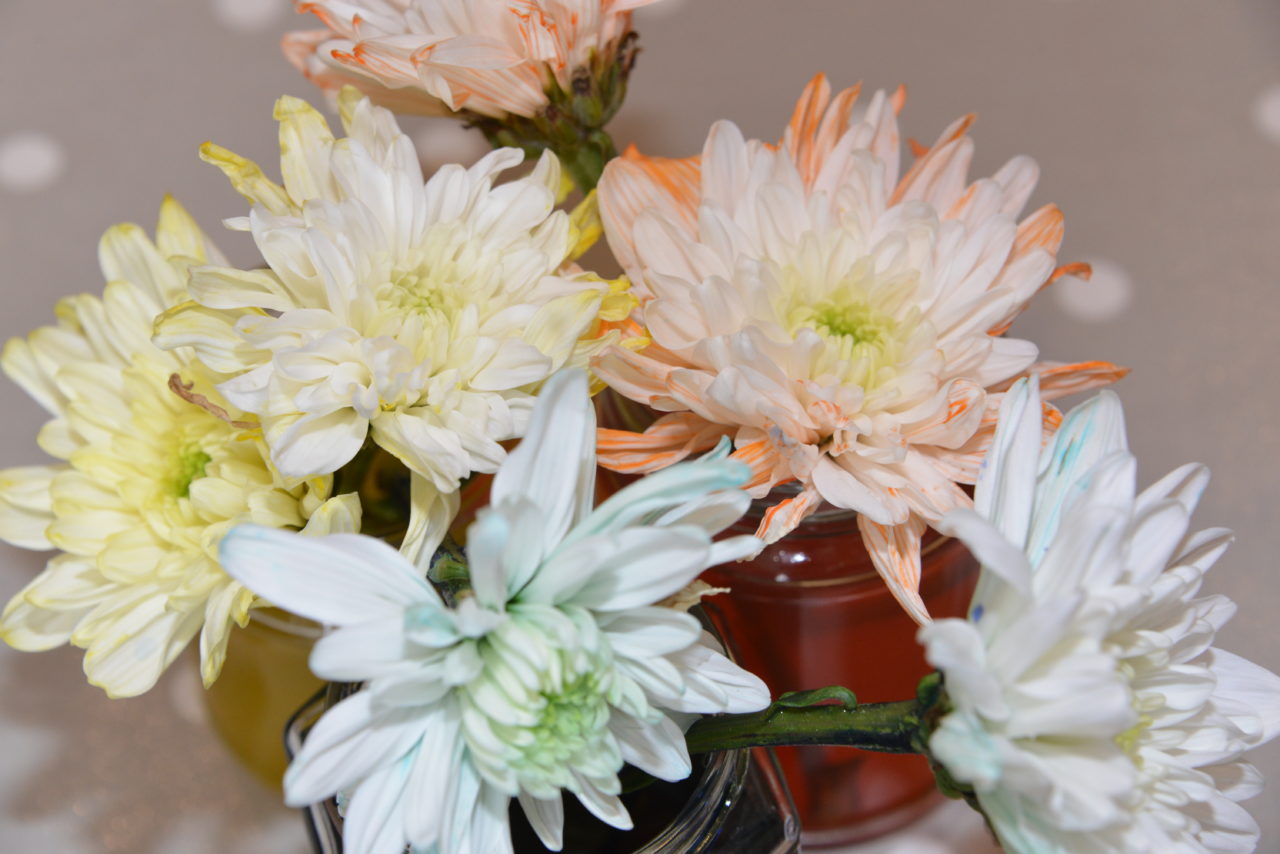 How to make colour changing flowers
You'll need
White flowers
Food colouring – we've found Wilton gel colours work well. Natural food colourings DO NOT work in our experience.
Water
Small jar or vase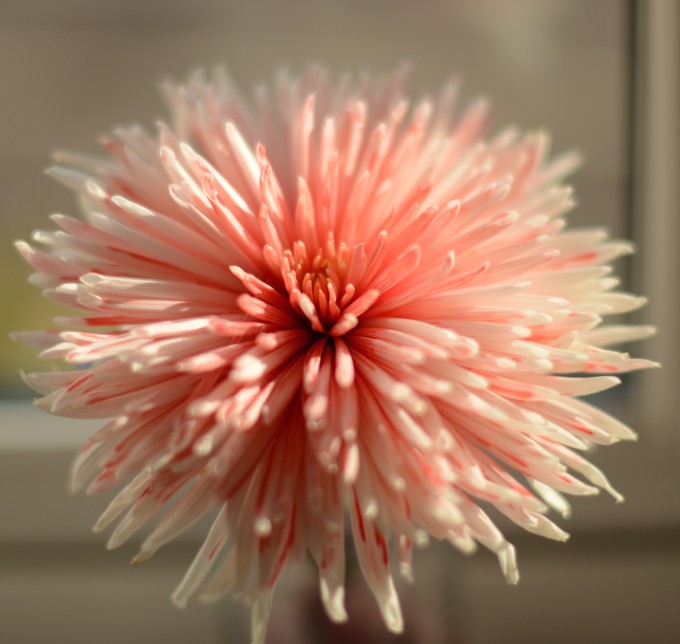 How to make colour changing flowers
Trim the flowers at the stalks.
Fill a vase or jar with water and add a little food colouring.
Place the flowers in the jar and leave for a few hours.
Usually you will see the flowers change colour within a few hours.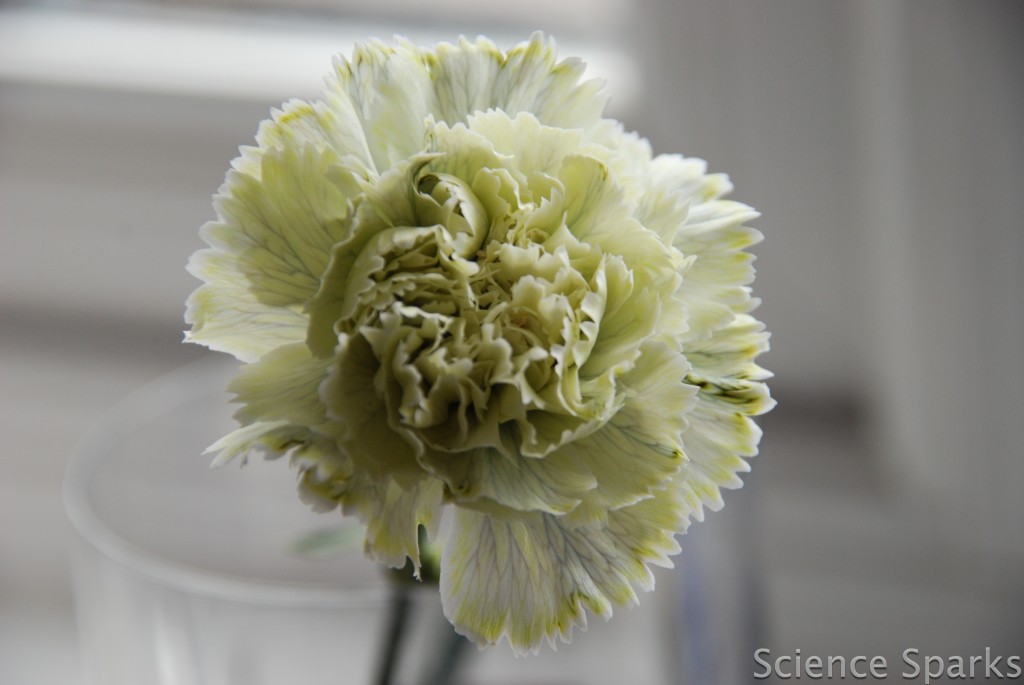 Extra Transpiration Challenges
Try carefully splitting a stem in half with a sharp knife ( ask an adult to do this )
Place one half of the stem in one colour water and the other in a different colour. After a few hours you should have a flower with different coloured petals!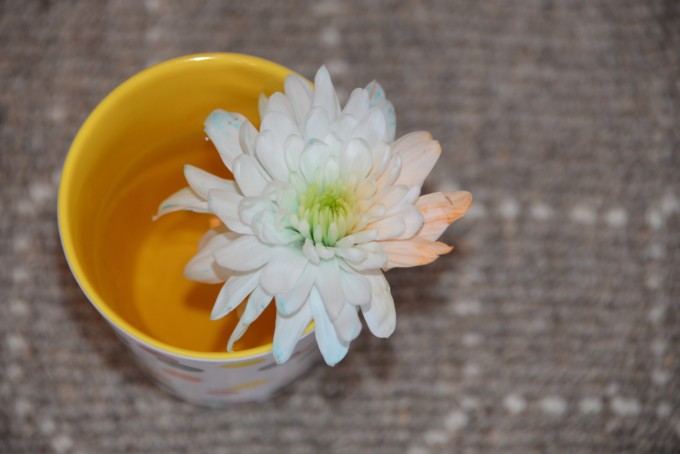 What is Transpiration?
The reason this happens is because of something called the transpiration stream. This is the movement of water up the stem of a plant from root to leaf when water is lost from the plant due to evaporation occurring at the leaves. Firstly water is absorbed by the root and moves through root hair cells via the process of osmosis. It then moves into the xylem vessel which is the tube that carries the water up the stem. Plants are not like us with a pumping mechanism that pushes our blood around, so water moves up the vessel by adhesion (being attracted to the side of the vessel) and cohesion (water molecules being attracted to each other).
When water evaporates from the surface of the leaves the pressure change pulls the column of water upwards to replace the water lost.
The best way to consider this is to imagine you have a thick milkshake – the straw can't carry the milkshake up itself but if you suck from the top, the milkshake is sucked up the straw. It moves in a column because the molecules are attracted to each other.
What food colouring should I use?
We have found that natural food colours don't work, but these Wilton gel colours work every time.
If you liked this experiment don't forget to try my other plant science experiments.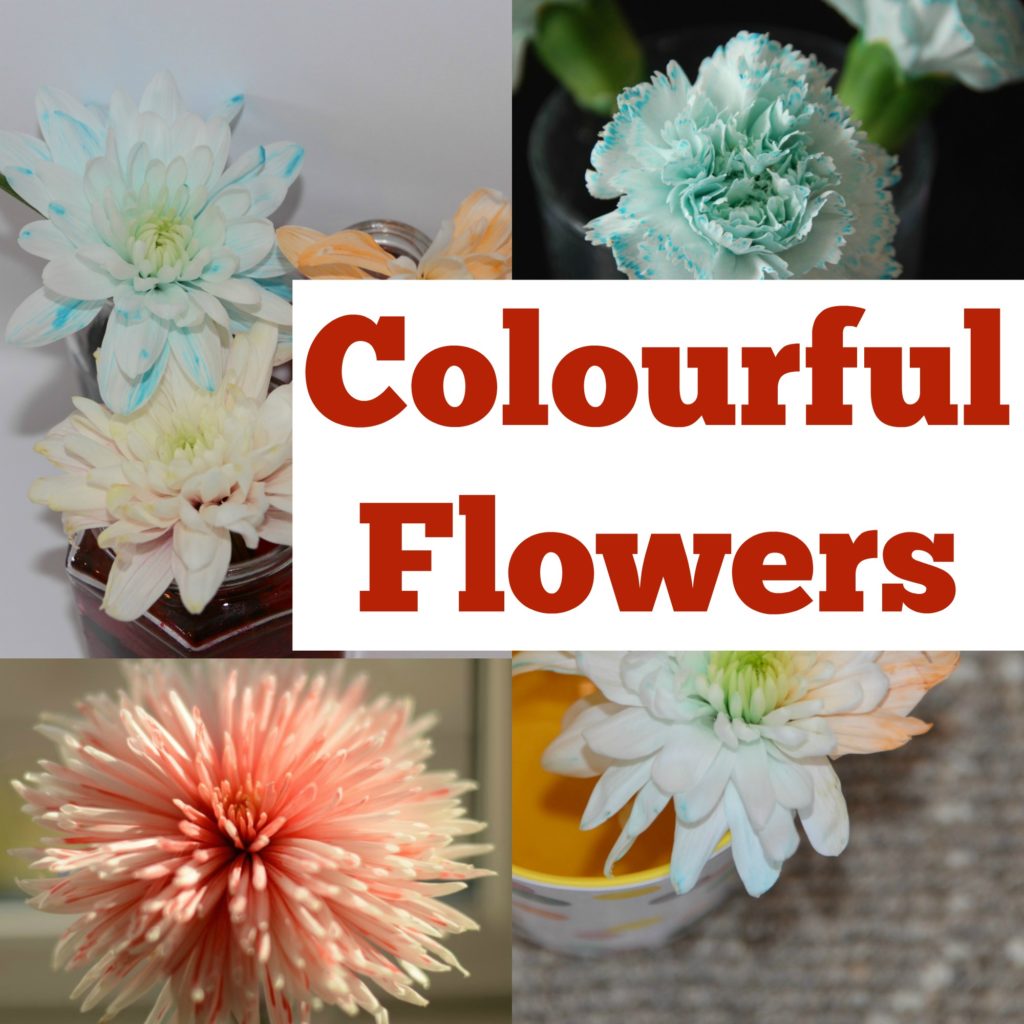 Contains Affiliate Links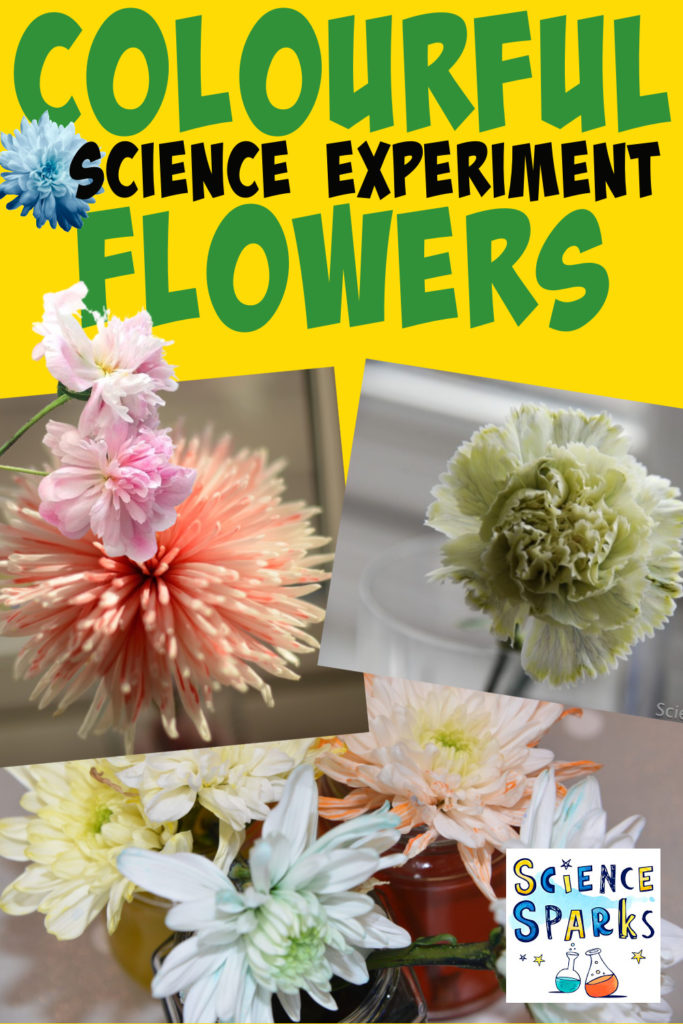 Last Updated on April 5, 2022 by Emma Vanstone