This investigation is very simple but fascinating. Did you know you can grow a bean in a jar with just a little water?
How to grow a bean in a jar
What you need
A broad bean seed
Jar
Kitchen roll or a napkin
Water
Instructions
Swirl a small amount of water around the jar.
Fold your napkin or kitchen roll and place in the jar. ( we made the kitchen roll very slightly damp also )
Place the bean seed in the jar resting on the napkin.
Spray some water on the bean every few days.
The bean should start to grow roots after a few days, this is called germination.
We kept one bean in the dark and one in the light, both germinated and grew into small bean plants. This shows that light is not necessary for germination.
You can see here that the plant grown in the dark is a slightly less green than the one grown in the light. We have seen this before with the cress.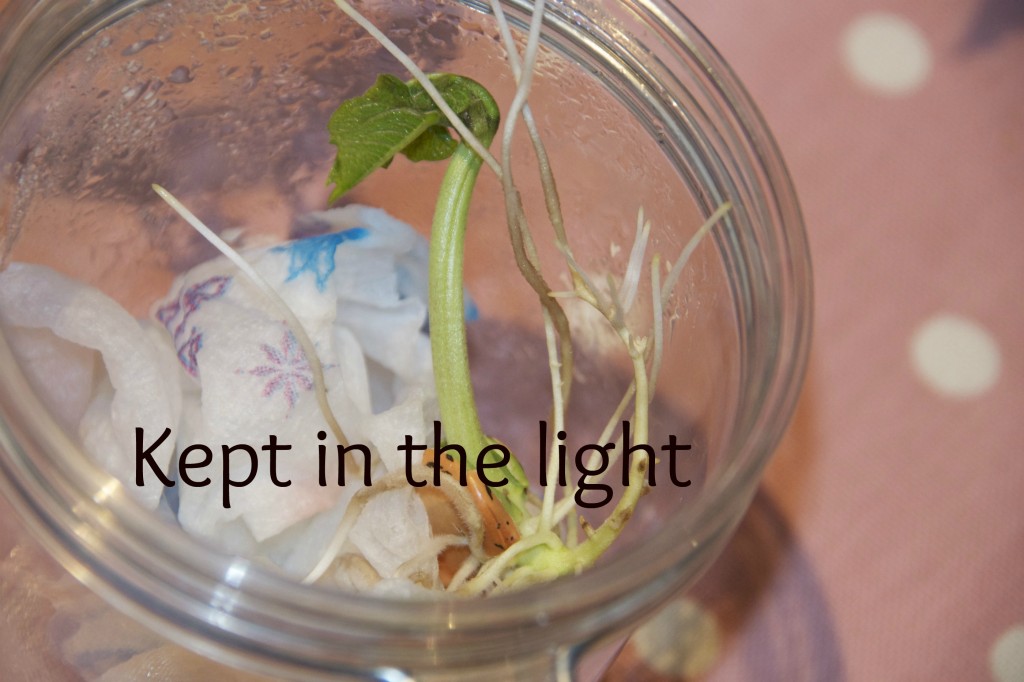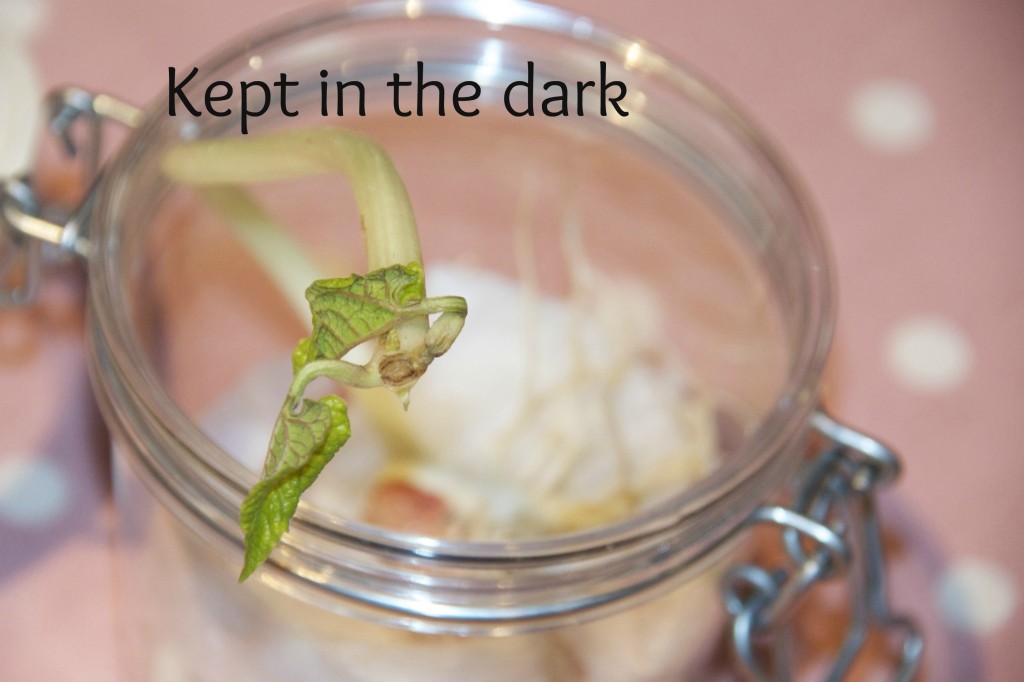 What amazes me the most is that all this can grow from one tiny seed with no additional nutrients other than those contained in the bean itself.
After a few days in the light the bean plant kept in the dark was as luscious a green colour as its counterpart.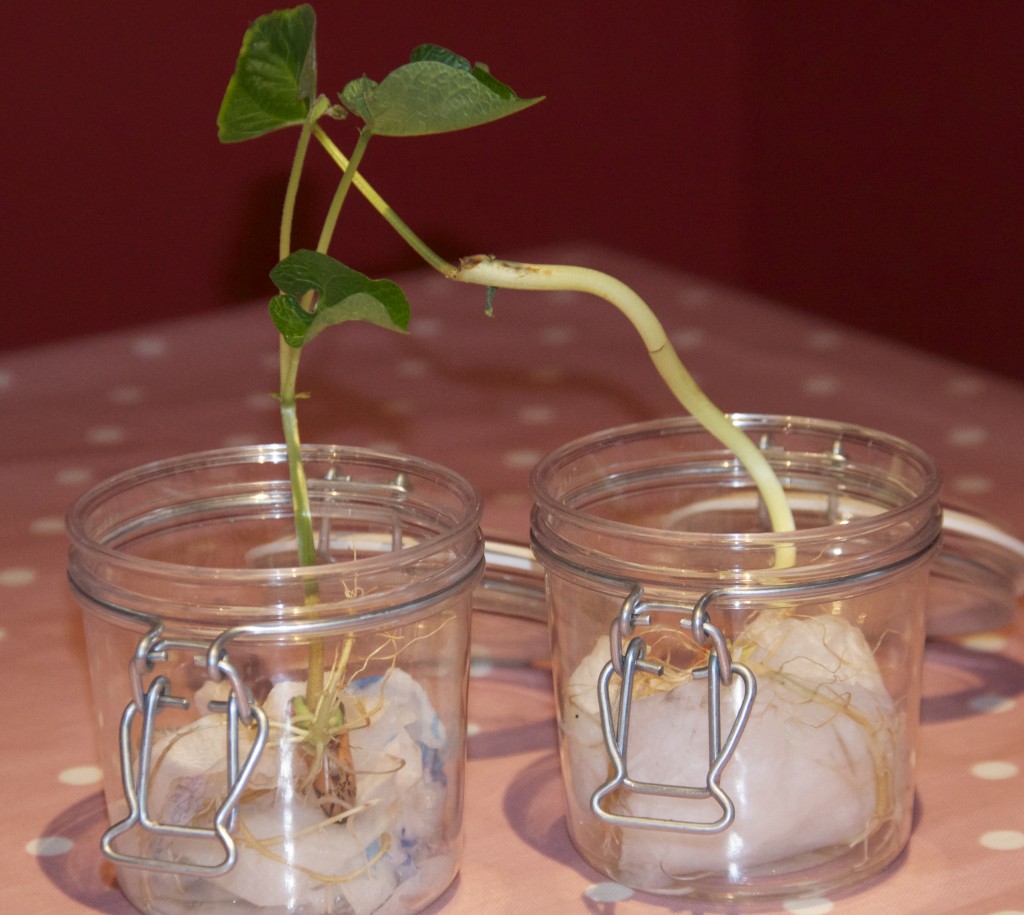 More plant science
Little ones will enjoy growing a bean for Jack and the Beanstalk.
Another idea is to dissect a plant or try one of our other fun plant science experiments for kids.
Suitable for:
Key Stage 1 Science – Plants
Plants
Identify and describe the basic structure of a variety of common flowering plants, including trees.