California is a western US state stretching for 900 miles up the Pacific from the Mexican border. California has a sunny climate, beautiful beaches, famous cities ( Los Angeles and San Francisco ), many National Parks and an easy going lifestyle that makes it very popular with tourists and visitors from all over the world.
This post is part of my United States of Science series, where will you go next?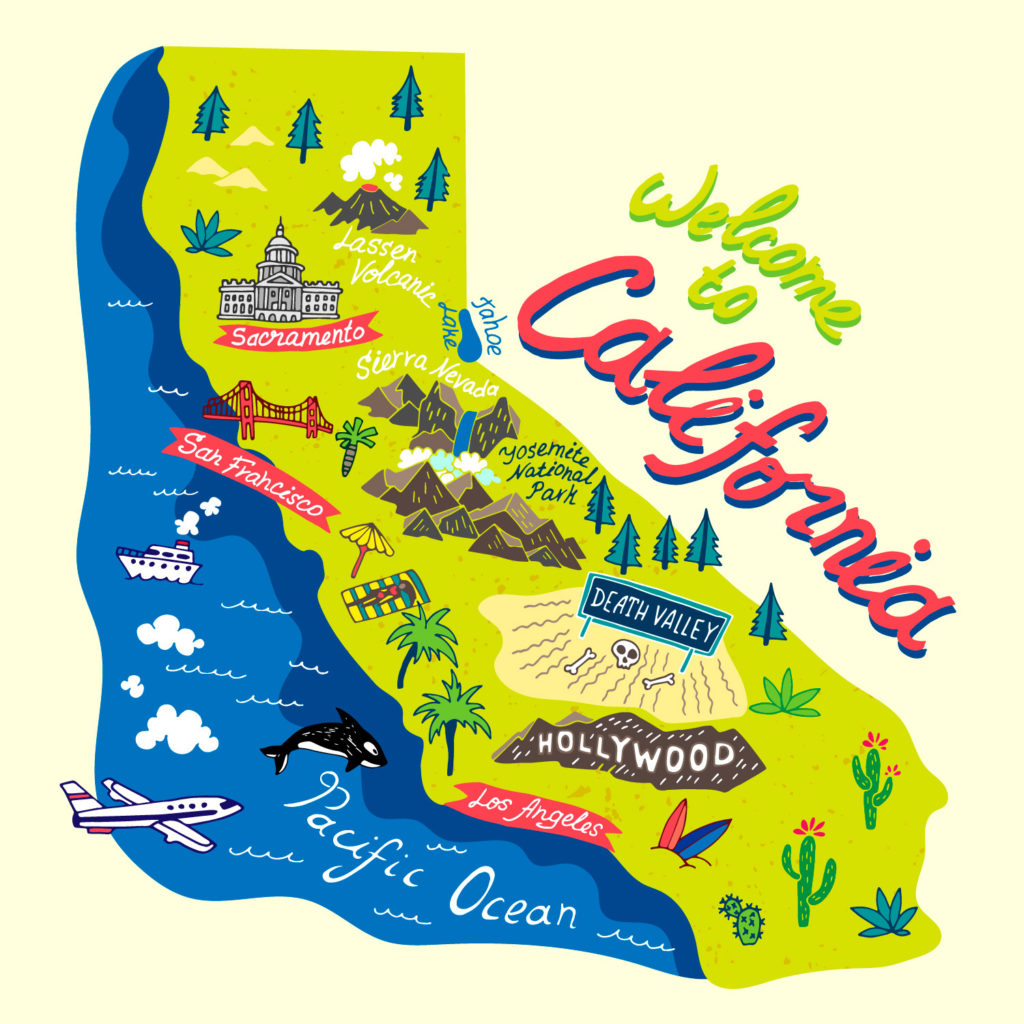 Giant Redwoods and Sequoias
California is famous for its giant trees and has some of the biggest and tallest trees on the planet! Muir Woods and Big Sur National Park are great for walking among Coastal Redwoods and Yosemite for Giant Sequoias, but there are lots of National Parks all over California where you can walk or even drive through these incredible trees!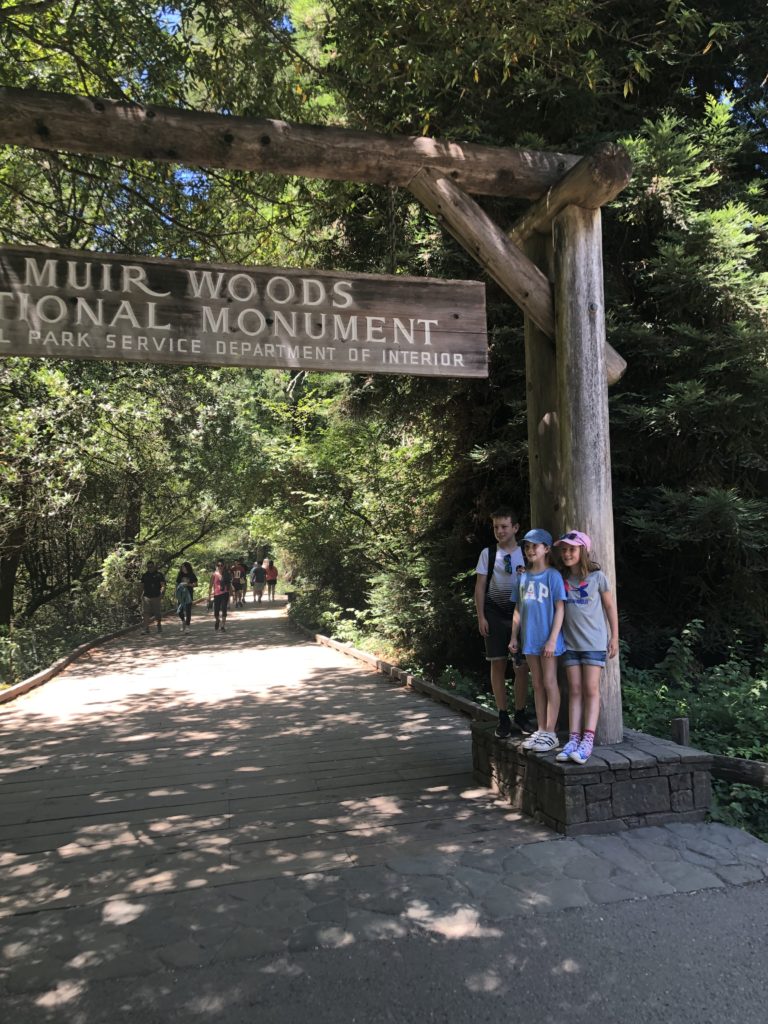 Giant Redwoods
Giant Redwoods ( Coastal Redwoods ) are found on the Northern Calfornia coast where the moist, humid climate allows them to thrive. Giant Redwoods can be over 370 feet tall!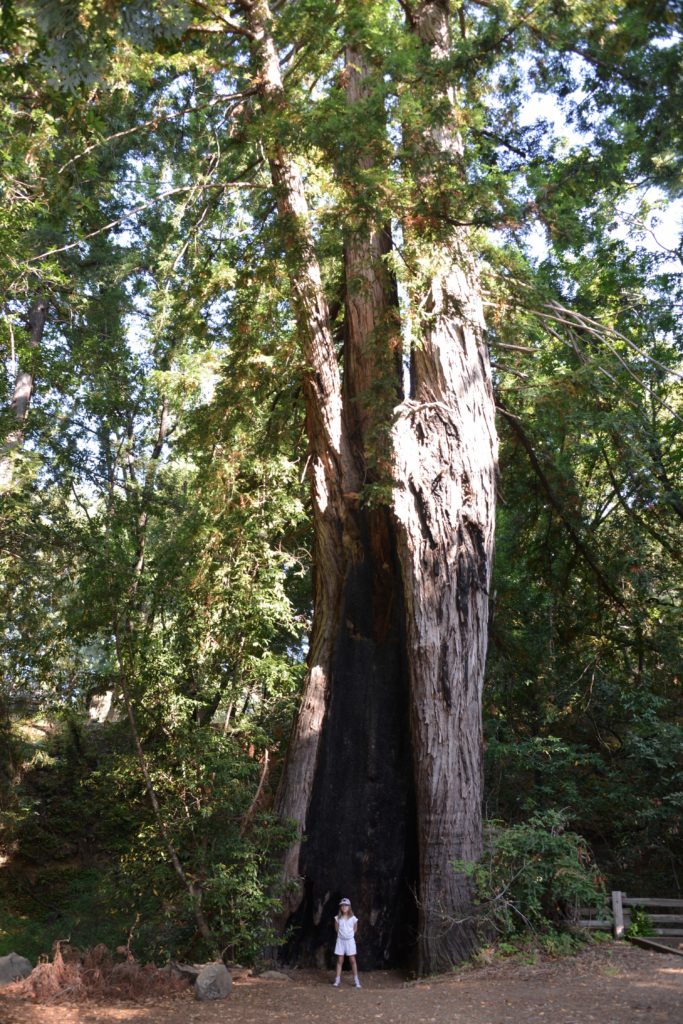 Giant Sequoias
Giant Sequoias are found at higher elevations than Giant Redwoods and are found on the western side of the Sierra Nevada Mountains where the dry heat at certain times of year allows their cones to open and release seeds.
These are generally not as tall as Coastal Redwoods, but are larger in volume. In fact the biggest tree ( and largest living organism ) in the world ( General Sherman ) is 83 metres tall, over 11 m wide and thought to be well over 2000 years old! The trunk is thought to weight as much as 200 African elephants!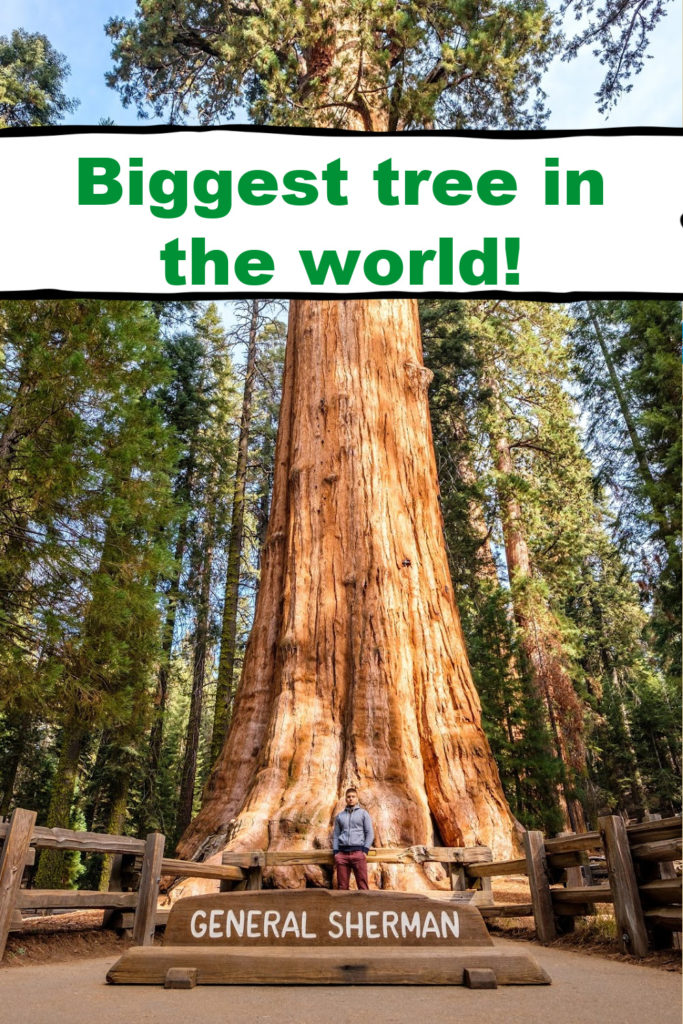 How tall is a tree?
Did you know you can work out the height of a tree without climbing it?
This little tree height hack might be tricky with giant Californian Redwoods, but works well with a more average sized tree. Can you have a go?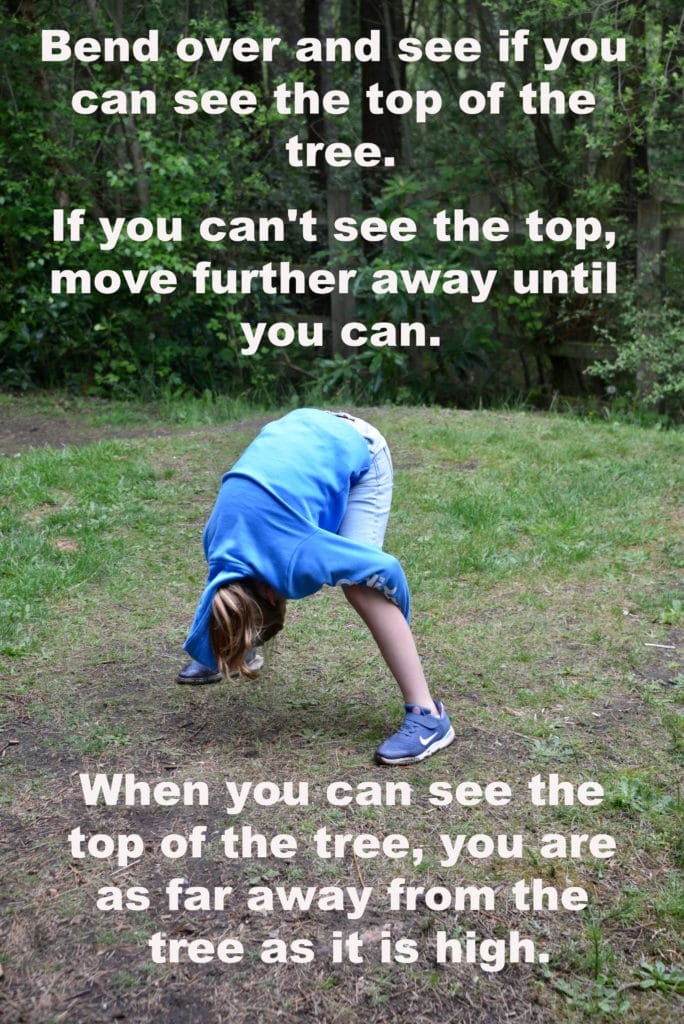 San Andreas Fault
The San Andreas Fault is a notorious earthquake zone that extends about 1200km through California. It's a transform plate boundary between the Pacific plate and North American plate. A transform plate is where two plates move sideways past each other.
The San Andreas Fault is said to move at the same rate your fingernails grow!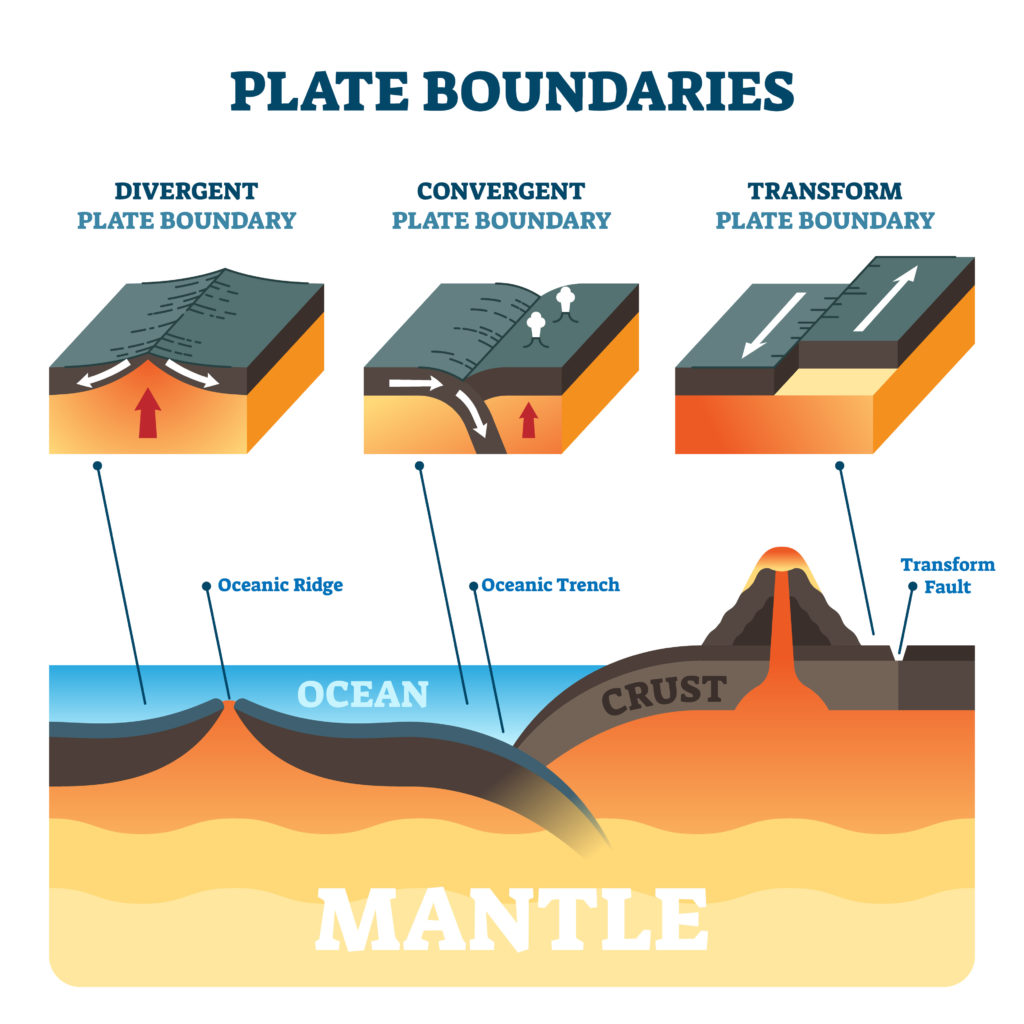 I've got a couple of fun science investigations for learning about earthquakes you might like.
Earthquake Investigation
This edible earthquake investigation is great fun and you can eat the ingredients afterwards!
The idea is to build 2 or 3 indentical towers with sweets and toothpicks and place them in different edible foundations to investigate which would supports the tower the most when the tray is shaken a bit like an earthquake.
You'll need:
Jelly
Chocolate brownie, cake or other foundation
Gummy sweets
Cocktail sticks/toothpicks
Instructions
Make jelly and a brownie or other foundation layer to test in a tray or on a plate. If you don't want to use food items, play dough or clay would work too.
Build a tower using the cocktail sticks and gummy sweets.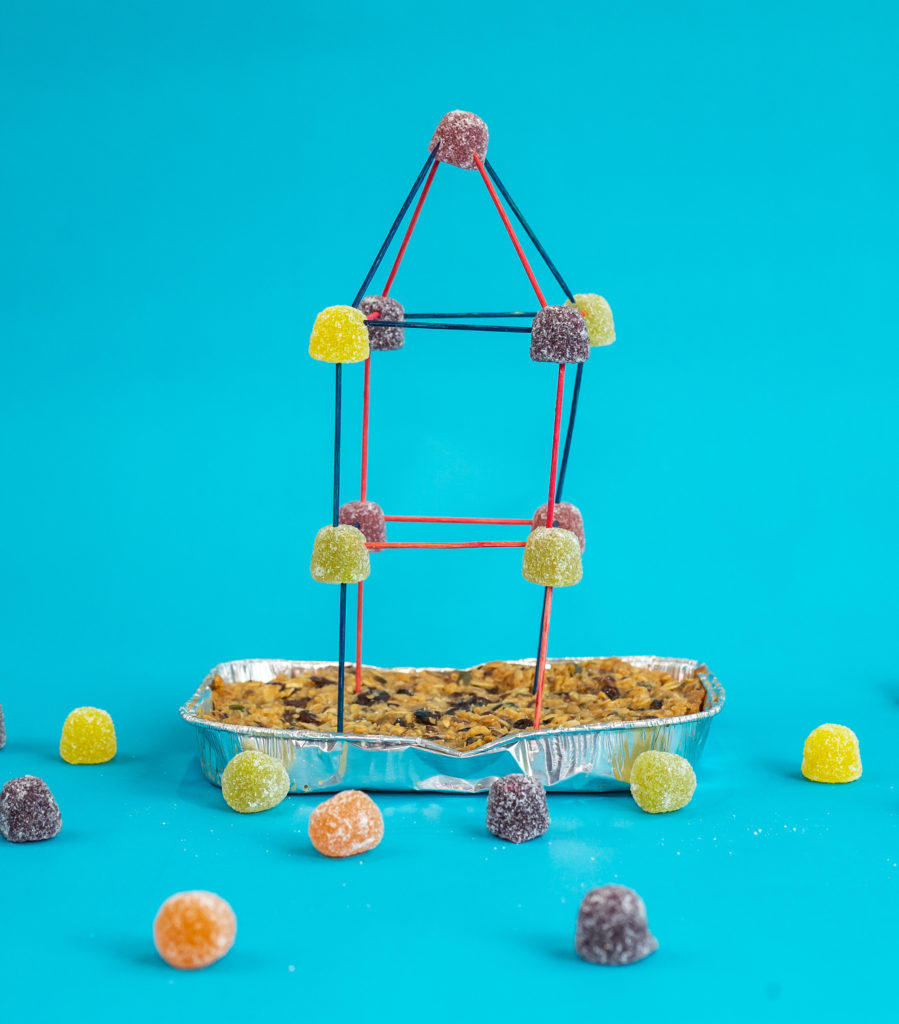 We tested our tower on its own and then in jelly, flapjack and brownie by counting the number of shakes needed to make it fall over and recorded our observations.
Think about how to make this activity a fair test before starting. Only one variable should change each time. So if you change the material of the foundation the tower should be the same height.
Find out more:
Learn about plate tectonics with an orange.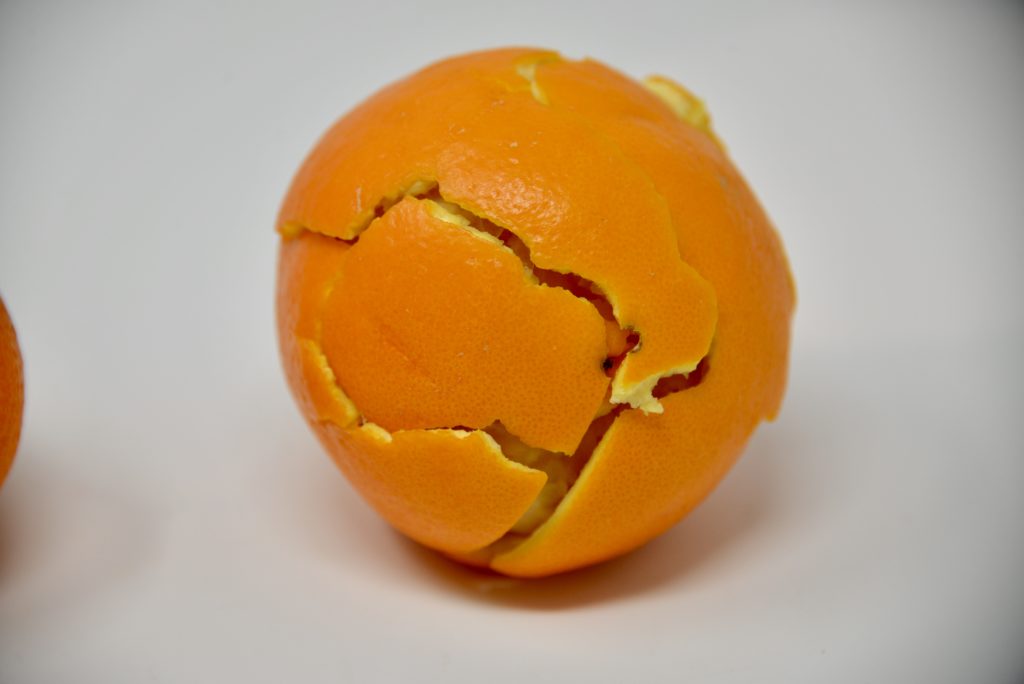 San Francisco Earthquake of 1906
Did you know buildings are now build using various different technologies to help them resist an Earthquake? These include levitating foundations, biomaterials and even cardboard tubes!
Make your own homemade seismometer using a cardboard box.
Track earthquakes around the world on the USGS website.
Great Places to visit in California with Kids
Almost two years ago we took a road trip around California ( from the UK ). It was the most amazing experience and I can't wait to go back one day. I've made a list of some of our favourite places we visited. I'm sure there are many more wonderful things to do in California these are just the few I have personally experienced!
San Francisco Bay Area
California Academy of Sciences
California Academy of Science is jam packed full of fun things to do and learn There's a rainforest, aquarium, natural history area and planetarium all under one roof!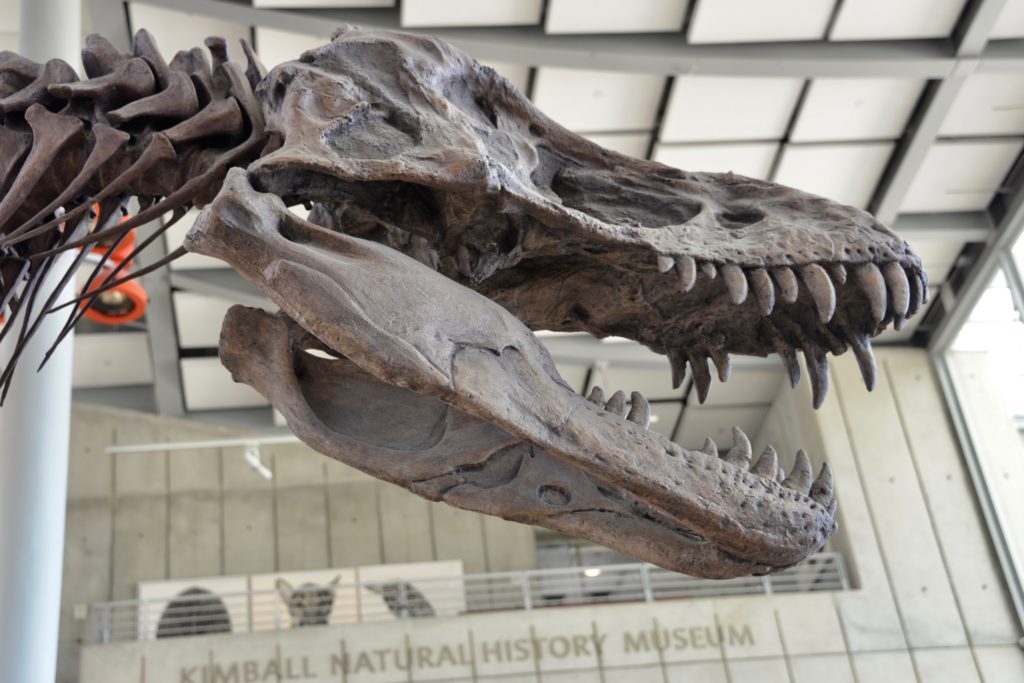 Bay Area Discovery Museum
The Bay Area Discovery Museum is located right next to Golden Gate Bridge and is a wonderful hands on creative experience for kids. Check out the website to see the latest exhibits.
Monterey and Carmel
Monterey Bay Aquarium
Monterey Bay Aquarium with its awesome jellies, sea otters, giant octopus and more sea creatures than I can list is definitely a must visit place if you're in the area. We happily wandered all day. It's one of my favourite memories from our California road trip.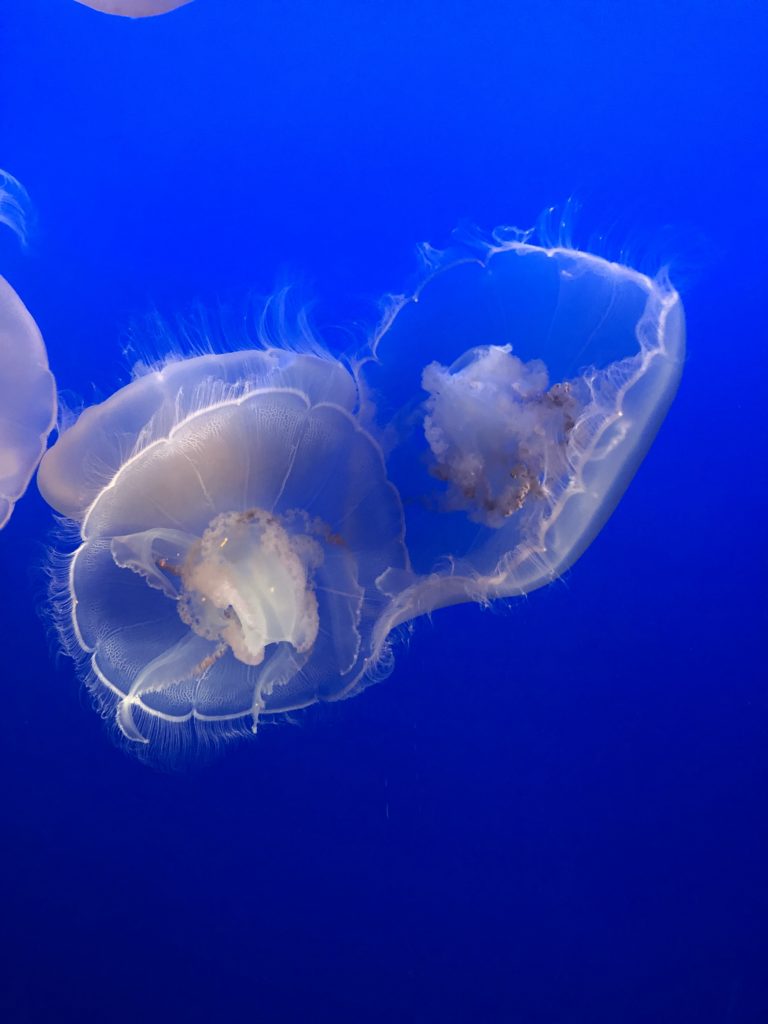 Point Lobos
I desperately wanted to visit Point Lobos to see sea otters in the wild, but we ran out of time.
Pacific Grove Museum of Natural History
This quirky little museum was a great way to escape the heat of the day for a couple of hours and learn more about the wildlife in the area. There are lots of hands-on historical exhibits and a lovely garden area too. The Pacific Grove Museum of Natural History is definitely a hidden gem.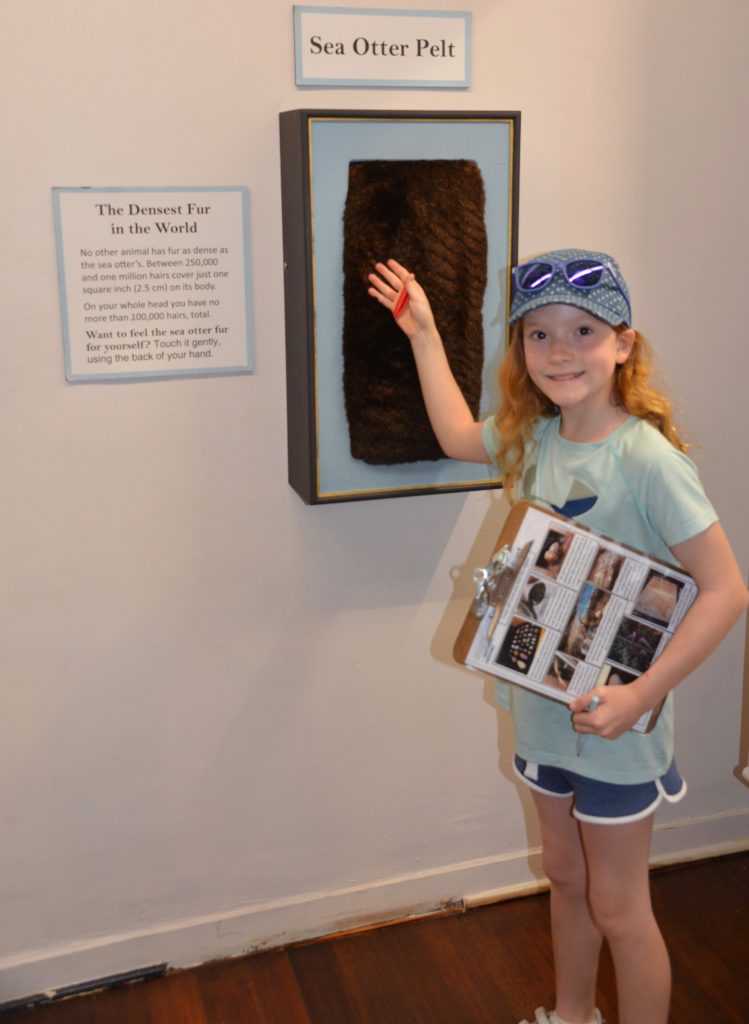 Where to stay
We stayed in Embassy Suites Monterey Bay, which was great for a bigger family and a perfect location for exploring Monterey.
If you know of any more great place to visit in California, please leave me a comment and I will add to my list.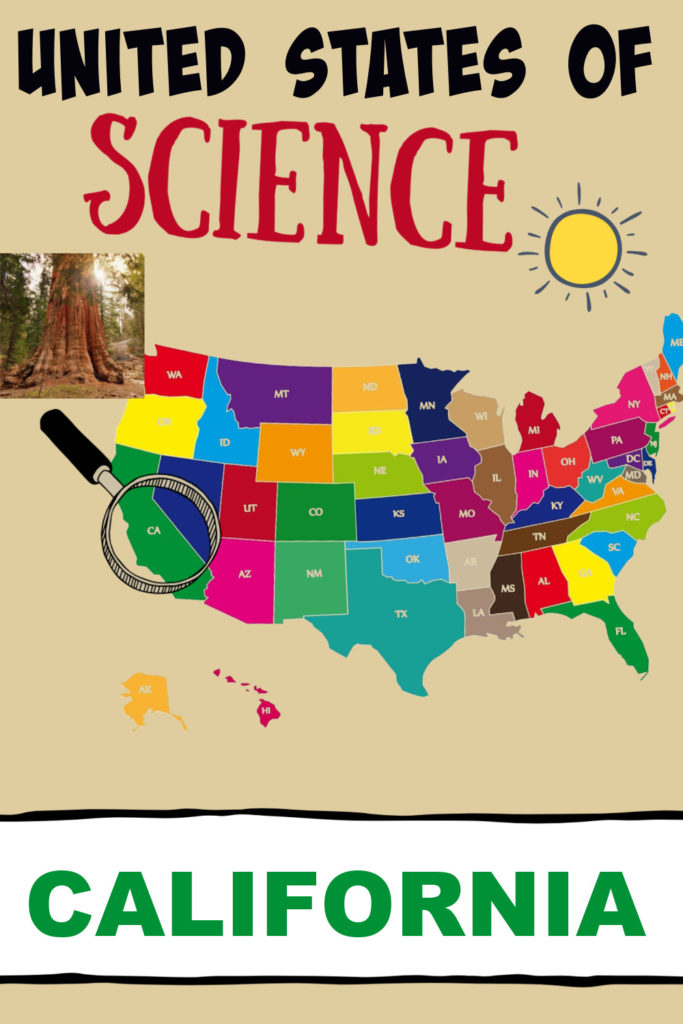 Last Updated on April 26, 2021 by Emma Vanstone