You can't spend time in Pacific Grove without a visit to the Pacific Grove Natural History Museum. The museum has a lovely small town feel and a huge collection of historical items (including a lot of birds) related to the area.
What's in the museum?
There are two floors of artefacts, preserved specimens, collections and exhibits to explore, as well as an outside area. I've never so many preserved animals in one place!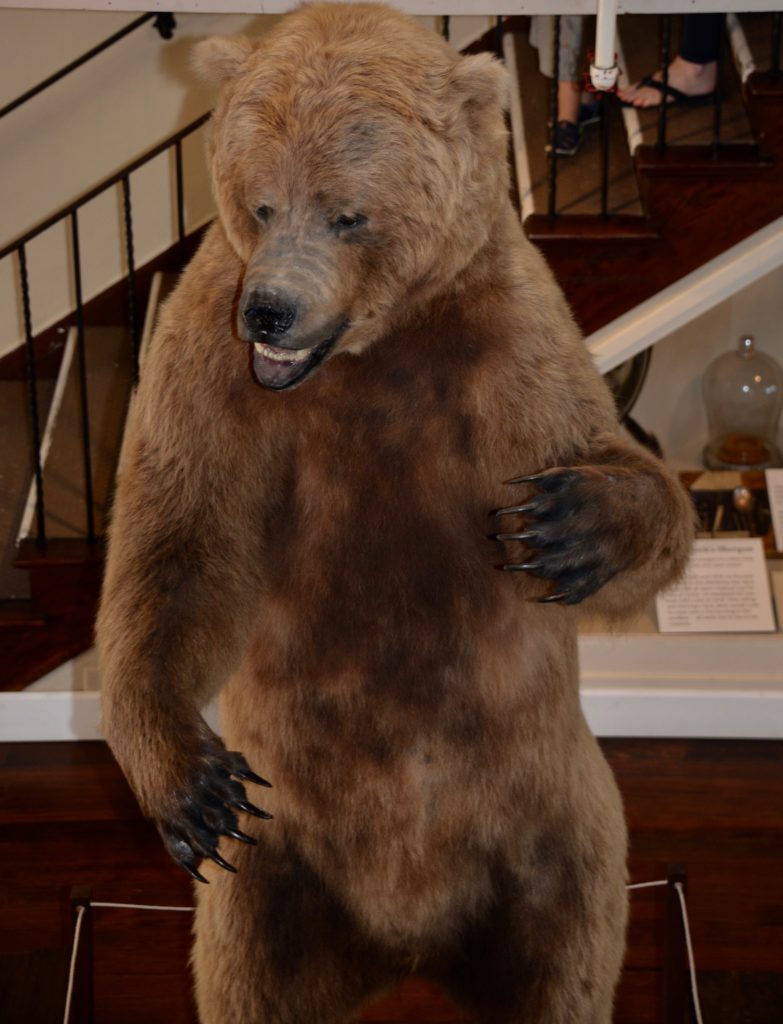 Hands On Fun for Kids and Adults
We were very impressed by the number of hands-on exhibits which made the museum instantly appealing to all my children. We matched animal eyes to the correct animal skull ( a bit creepy but interesting all the same ). Then matched fake furs to animals while reading about the art of taxidermy. We even had a go at weaving.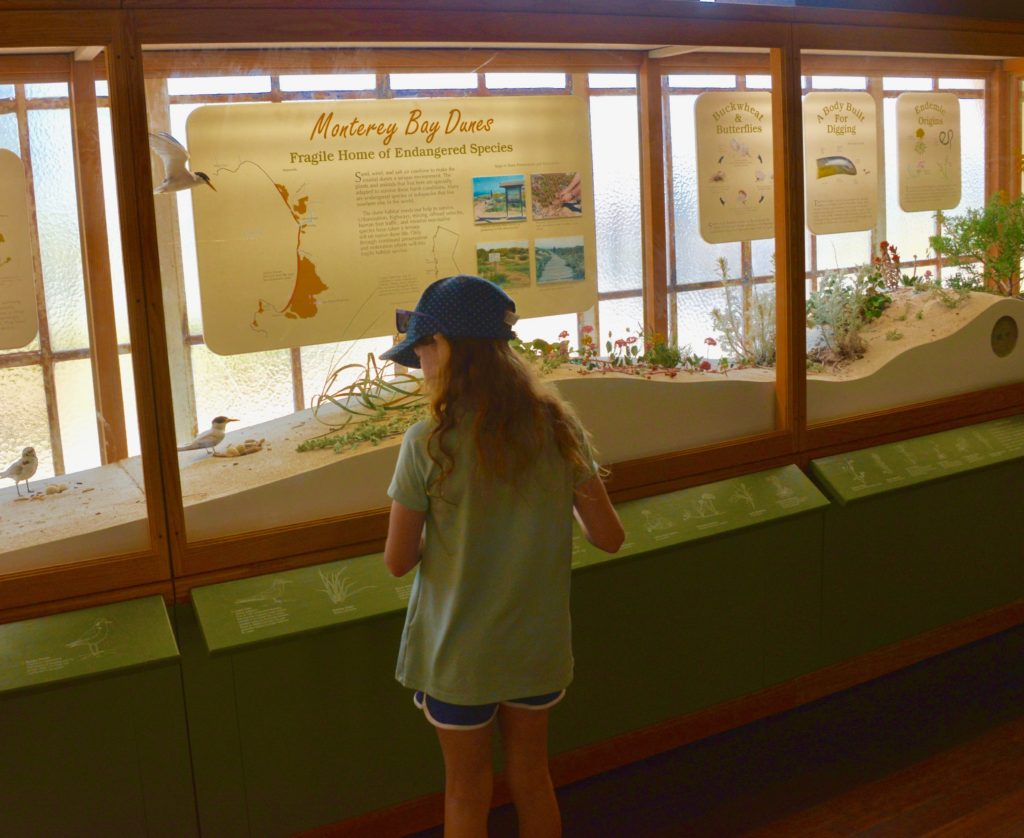 Before our visit I was slightly worried about how we would entertain 2 year old Charlie. Luckily he was completely fascinated by the giant bear as we entered. When he got a bit loud inside we took him outdoors to the beautiful garden.
Outside we found a table for building with blocks and very cool rock garden area for digging. While he was happy building, the older children had a great time finding everything on the scavenger hunt. The scavenger hunt is available free of charge from the front desk. It was a brilliant way of getting the kids to stop and take notice of the exhibits rather than just dashing around. They had several long chats with the very knowledgable museum volunteers as they searched around too.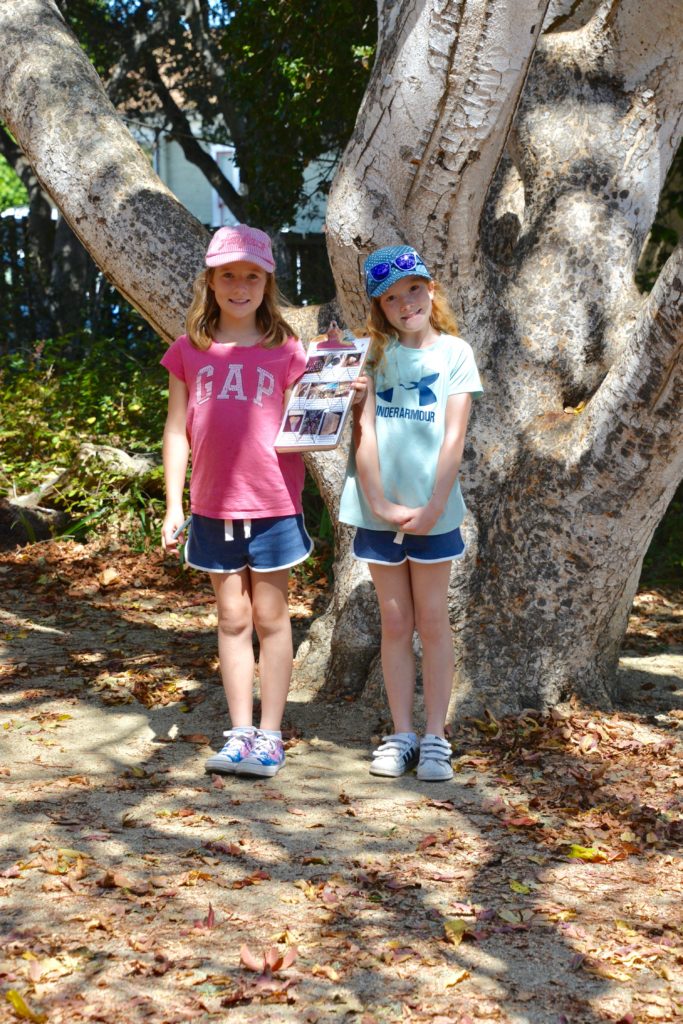 Once they'd found everything on the scavenger hunt they took the completed sheet to the front desk where they received a beautiful stone as a reward.
How long should you plan for a visit?
We stayed at the museum for about 2 hours in total. The girls especially enjoyed drawing on the light table in the butterfly room, working out the world puzzle and feeling otter pelt as well as all the activities above. It was a really lovely family morning. The museum has put so much thought into each and every exhibit. We were very glad we chose to spend time there.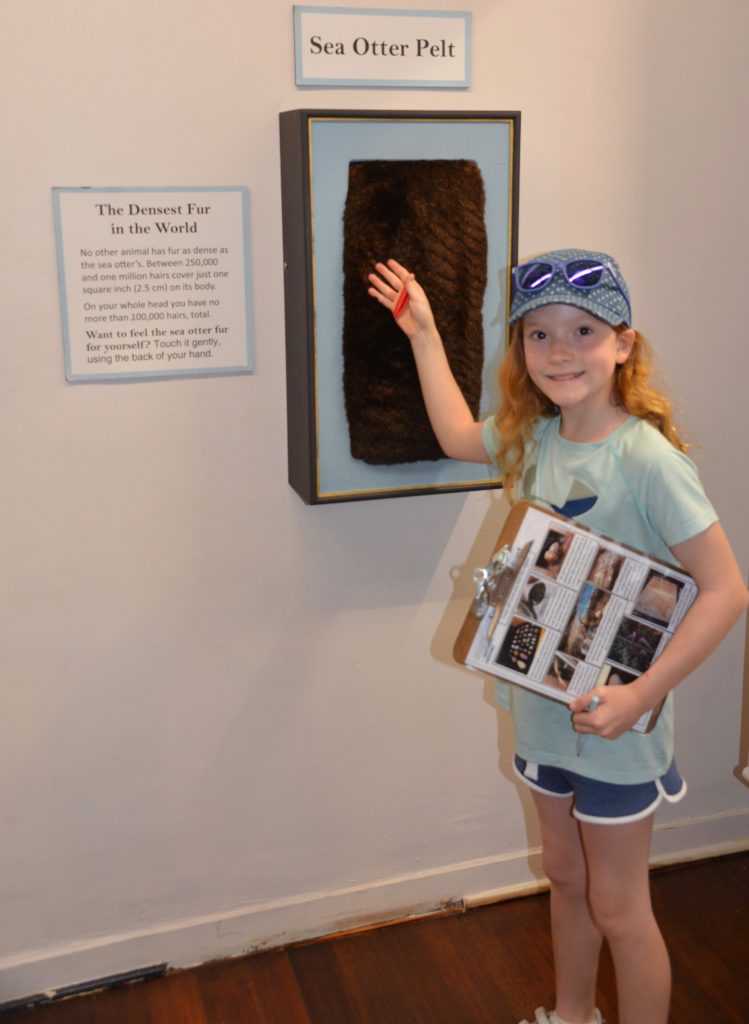 Little Charlie was thrilled to find a nest in the garden where he spent a long time pretending to be a bird. The rest of us couldn't stop looking at the HUGE jade boulder which was hoisted from the bottom of the ocean in Big Sur by artist Don Wobber.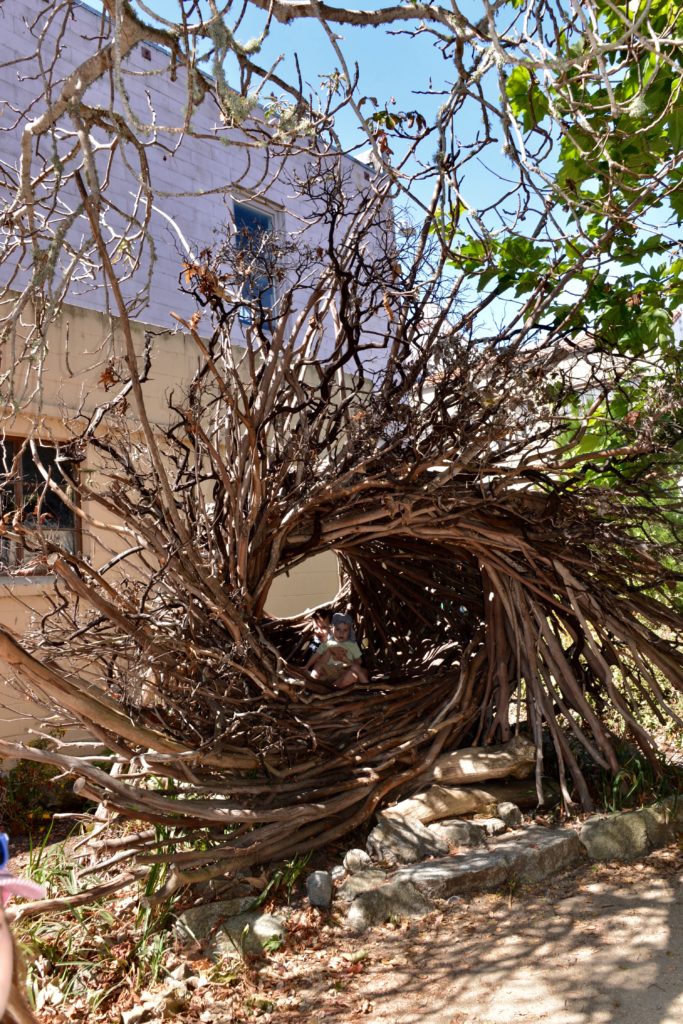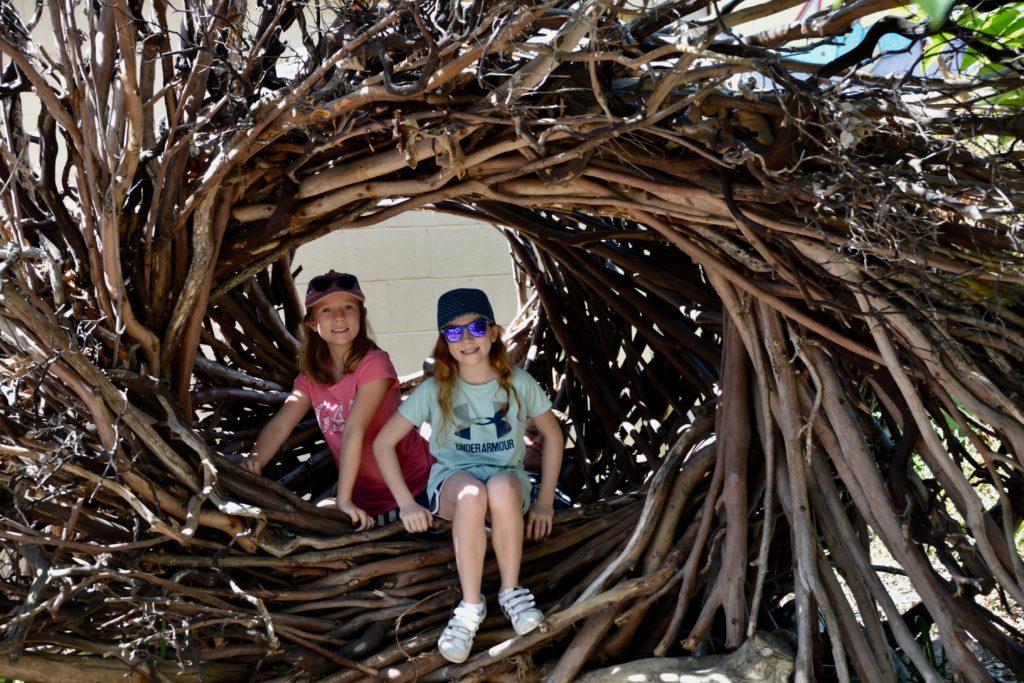 Pacific Grove Museum of Natural History is a very cool, quirky museum and most definitely worth a visit if you're in the area.
Where is the Pacific Grove Museum of Natural History?
The museum is located just a couple of blocks from Lovers Point Beach and a trail where you can look for seals, sea otters and birds. If we were to return I'd definitely make a day of it and visit the museum in the morning before spending the afternoon on local beaches.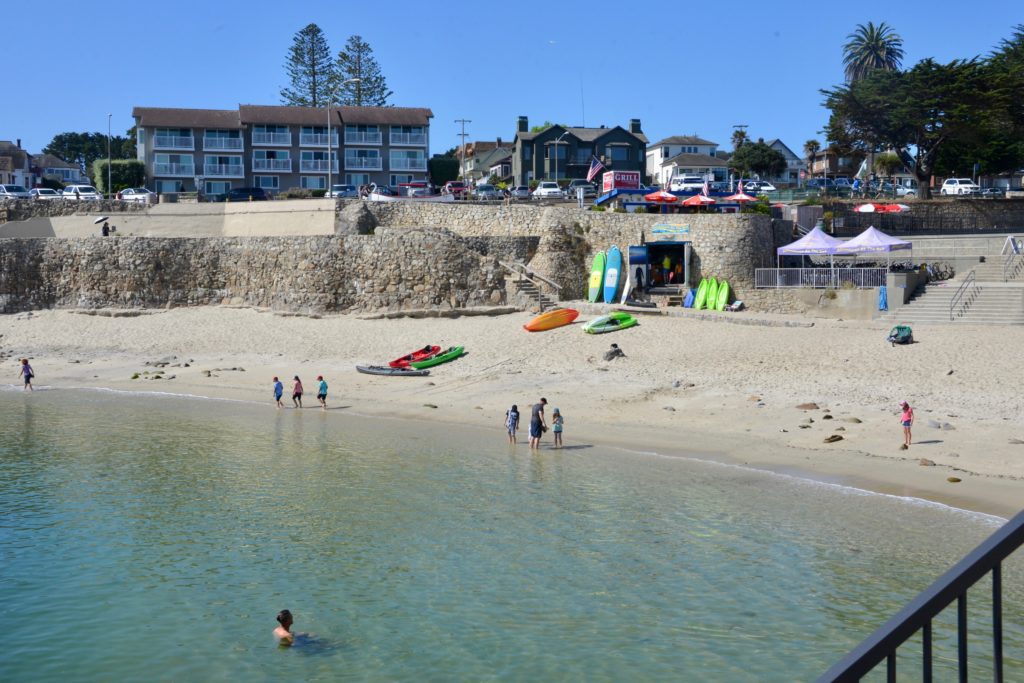 If you're planning a trip to the Monterey area we loved Monterey Bay Aquarium too!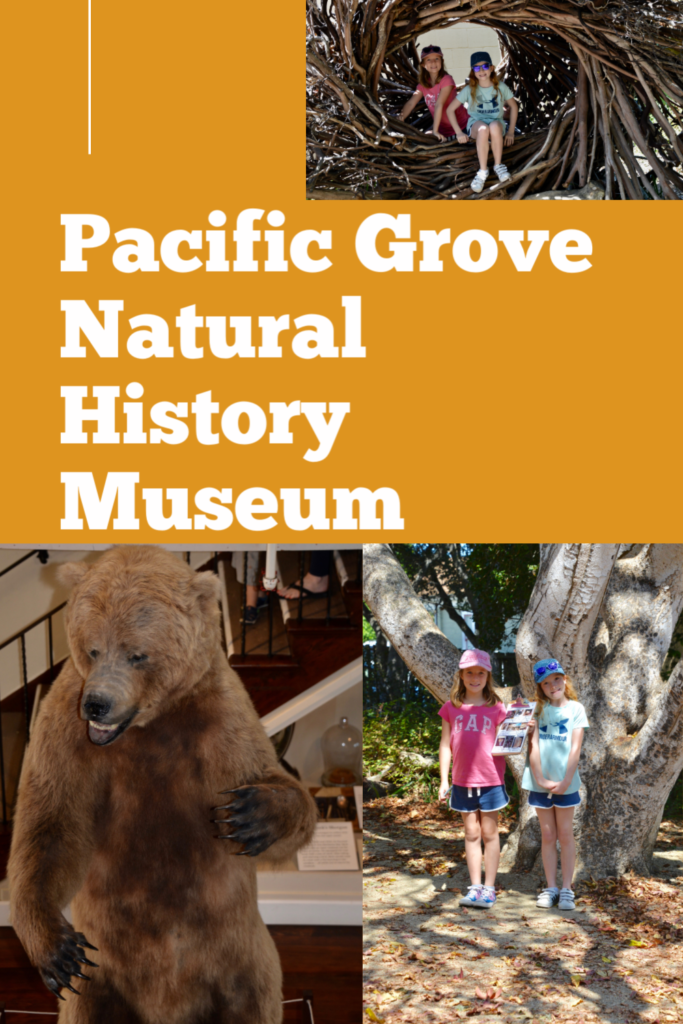 We were kindly given guest passes for our visit.
Last Updated on September 16, 2019 by Emma Vanstone