If you'd like to collaborate with me ( Emma ) please contact me via the e-mail below or my social media channels. I'm always very enthusiastic about collaborations or PR opportunities.
Did you know I have FOUR science books available? Each book is full of easy but exciting science experiments for kids of all ages.
This IS Rocket Science
This is Rocket Science is full of easy and exciting space themed activities perfect for kids of all ages. Click the image to find out more.
Snackable Science
Snackable Science contains 60 edible experiments allowing kids to experiment their way around the kitchen making magical mixtures, edible Jenga and Tetris, cupcakes to model cell structure and create their own super sour candy powder.
Science Sparks the Book
Science Sparks is the perfect companion to Early Years and Key Stage 1 Science with 40 exciting and engaging science activities as well as associated cross curricular learning ideas and extension tasks.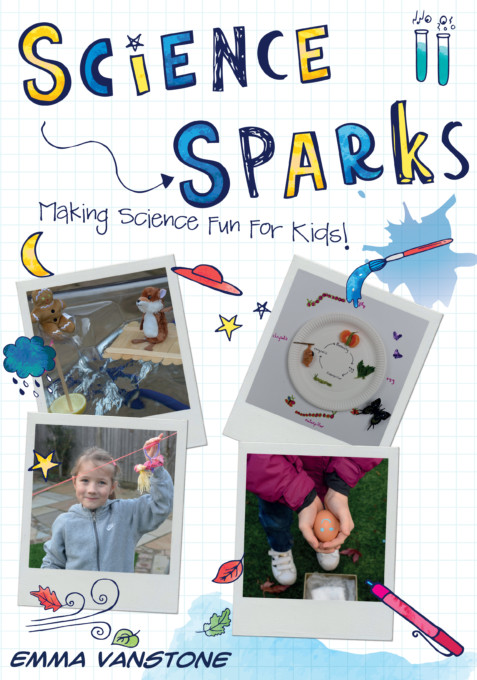 Enquiring Explorers – Space
Enquiring Explorers is my new venture. The first book in the series is called Reach for the Stars and tells the story of two best friends who take an imaginary trip into space. They encounter lots of problems along the way which little explorers are encouraged to help them solve by completing the science activities at the end of each chapter. It's beautifully illustrated and I just love it!