We visited Winchester Science Centre two years ago to see their special Christmas event and it was fantastic, so we couldn't wait to visit again especially as this year it's dinosaur themed and two of my children are dino crazy at the moment.
All the normal exhibits are still there. Our favourites are the running race and wheelchair basketball ( which is REALLY hard ) but there are also fun dinosaur-themed activities throughout the centre as well.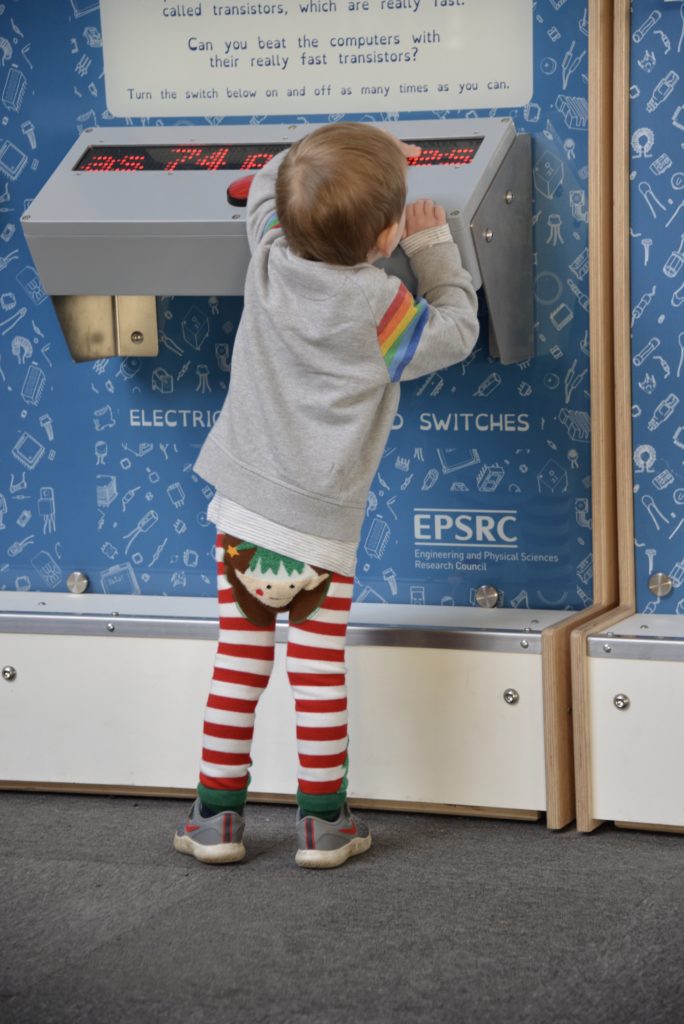 Activities include a live science show, mini fossil festival, dinosaur dig, meet the rangers, baby triceratops and raptor, hands-on activities, selfie-head and storytelling. We unfortunately missed the baby triceratops and raptor which is a shame as my little boy would have loved them, but they looked super cute!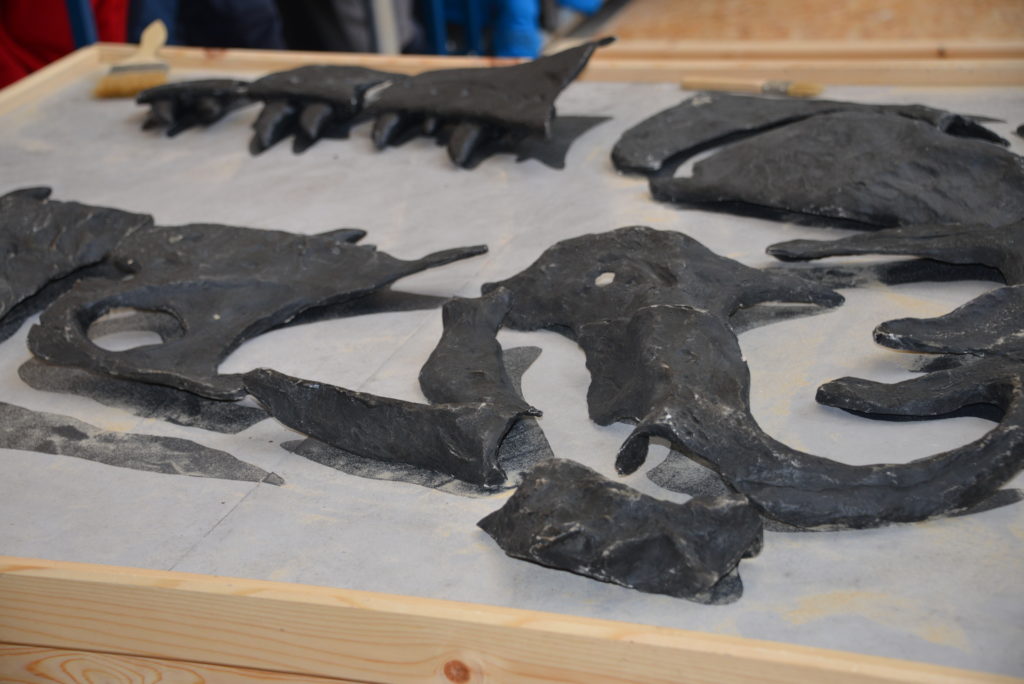 The live show was great and I was very impressed with how the host kept the children engaged throughout. It was hilarious listening to them all answer questions and shout out so enthusiastically.
We discovered that a T-Rex probably didn't roar like we think, but actually still made a very impressive sound, how a pachycephhlosaurus uses its skull as a helmet and other fun dinosaur facts.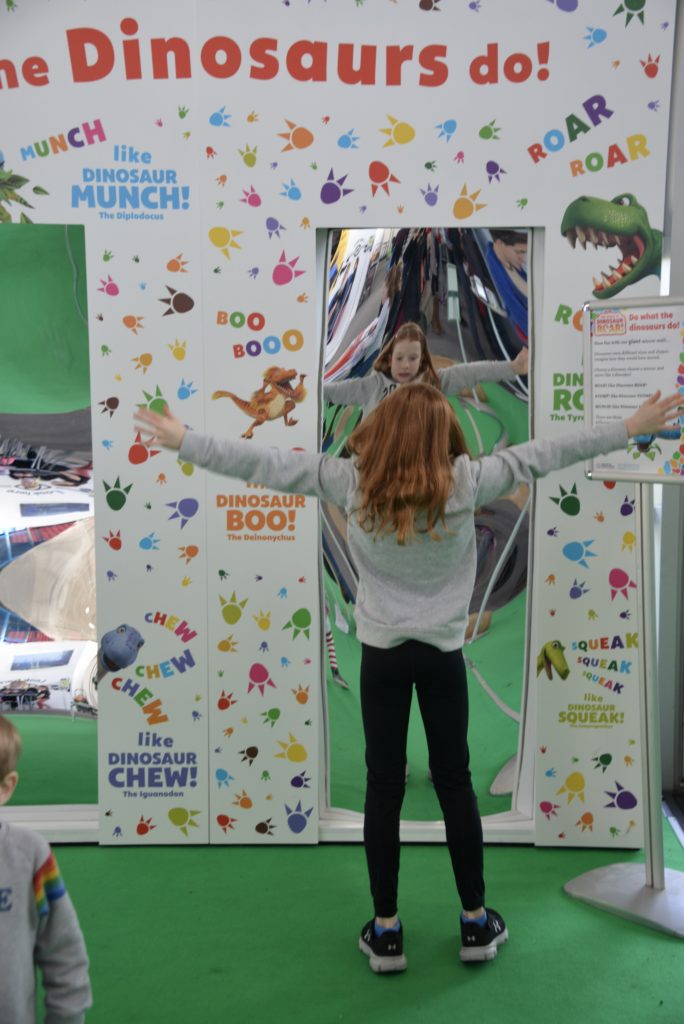 We didn't manage to see a planetarium show this time, but I heard they have some lovely Christmas themed ones for visitors to watch. These include one about a penguin and polar bear who go to space to find out why the poles were covered in ice.
We had a really fun afternoon out, and would definitely recommend a trip if you're in the area.
Tickets to Winchester Science Centre cost from £9 per person when booking online at least three days in advance. Children under 3 are free.
There's no extra charge for the dinosaur Roar exhibits.
Planetarium and Santa tickets are available for an extra cost.
Disclaimer: We recieved tickets to Winchester Science Centre for the purpose of a review. All thoughts and opinions are our own
Last Updated on December 19, 2019 by Emma Vanstone