When Kerry and I first created Science Sparks our dream was to inspire more children to discover a passion for science with the hope that if we could spark an interest early that passion and curiosity would continue into secondary school. As a woman I know that some STEM careers can feel more daunting or harder to get into for girls. I remember at sixth form being one of only 2 girls doing Further Maths at A Level and when I started my career in IT, there were only 3 girls on the graduate scheme and around 20 boys.
That's now 15 years ago and it seems that things haven't really changed. Did you know that just one in four people working in core STEM roles in the UK are women?
Luckily there are some great initiatives hoping to change that shocking statistic. One of these is the Pretty Curious campaign from EDF Energy who have set a target that 30% of its STEM graduate and apprenticeship intake will be women by 2018. They impressively exceeded this number in 2017 by growing the intake to 35%, which is a wonderful start and great achievement. Jobs in science, research, engineering and technology are expected to rise at double the rate of other occupations between now and 2023 so it's even more important we inspire our talented girls into these roles. You can read more about the 'jobs of the future' here.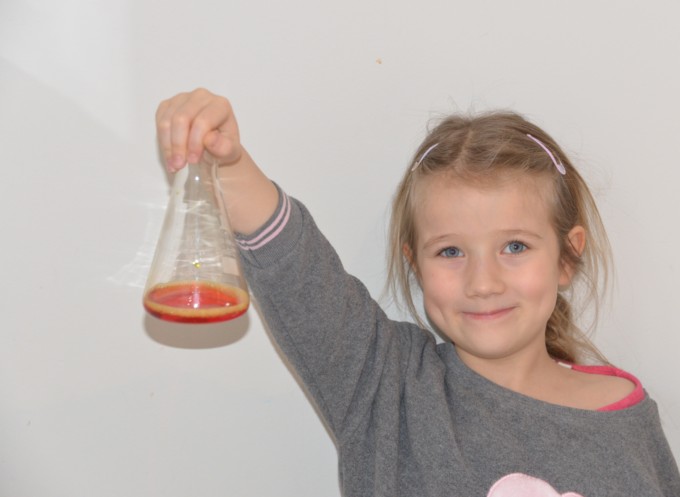 Pretty Curious aims to inspire girls to pursue STEM-based subjects at school and in their future careers by raising awareness of the issues surrounding girls and STEM by providing role models and hands on experience.
When I was 18 I spent a weekend at a University learning about chemical engineering. It was an amazing experience and while chemical engineering wasn't for me I hope that at least one of the amazing girls on the weekend followed that path. Even though I didn't pursue that particular direction the experience was incredible and definitely made me feel that as a girl I could choose and succeed in that kind of male dominated role if I wanted to.
I'm so pleased to hear that EDF Energy are offering hands on experience to girls as it's so valuable at that age.
Top tips to inspire a love of STEM in children
I try very hard not to stereotype and obviously every child is different, but in my experience with my own children and from running workshops in schools I've found that children are inspired by different things.
For example in coding club I had a couple of girls who didn't seem to be enjoying the activity. I knew they loved ballet so we found a ballerina image and wrote some code to make her spin around the screen. Another little girl was passionate about football, so we wrote code for her character to kick a ball around the screen. If your child isn't interested in one STEM activity, don't give up, keep trying until you find something they enjoy.
My daughters love arts and crafts so STEM activities involving paint or drawing are perfect for them. They're also very interested in the environment so we've tried burying different items in the ground to observe how they decompose and spent time watching things like Blue Planet so they get a real understanding of real world issues around something they are interested in.
If you're short on time, try a kit. There are 100s of amazing STEM kits around. Goldie Blox are especially great for girls. You can also try making slime, a baking soda volcano or film canister rocket, these are all easy to do and will definitely make a long lasting impression.
We also love this Droid Inventor Kit from littleBits.  See our video here.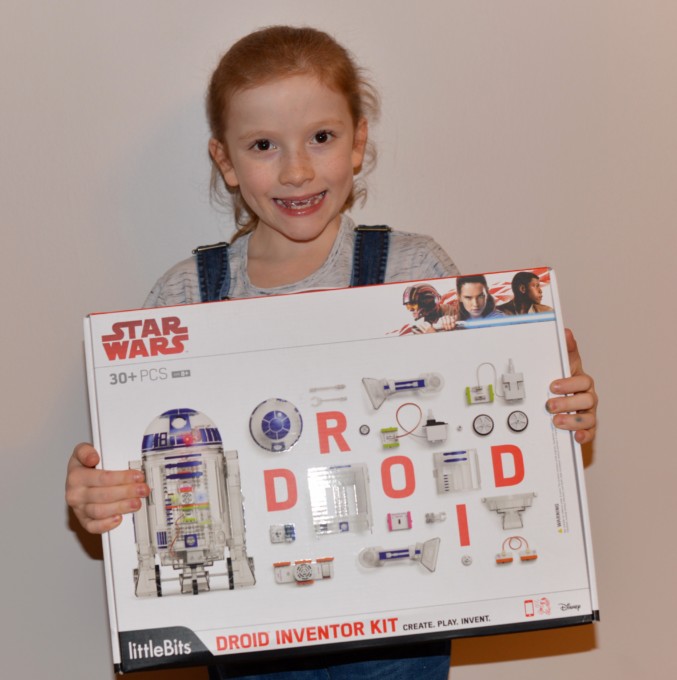 More ideas and #PrettyCurious
If you'd like to try science activities with your children check out the EDF Energy Education Pod which is full of lesson plans, assembly ideas and other resources for children as young as 4 or search around Science Sparks.
This year Pretty Curious has partnered with Disney and Star Wars: The Last Jedi, which launched in UK cinemas last week. Rey and Rose are wonderfully inspiring lead female characters, providing a fantastic opportunity to inspire more girls into STEM.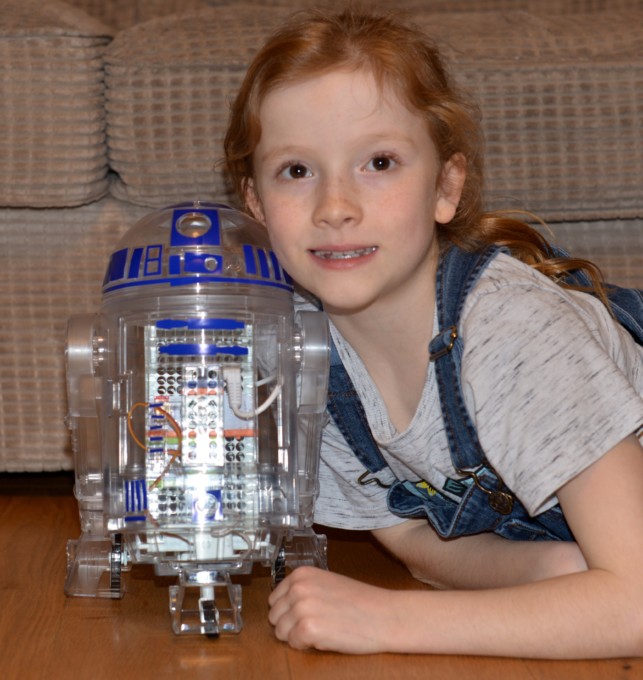 The Pretty Curious website is a great resource for teens, parents and teachers. You can experience a day in the life of an architect at the Shard in the virtual reality film, take a quiz to help discover which STEM career is right for you and there's even a quiz for parents.
Good Luck EDF Energy, we think you're doing a marvellous job.
I'm working with EDF Energy and BritMums to promote the #PrettyCurious programme. Visit http://bit.ly/2kVgjP8 for more information and advice.
Last Updated on March 22, 2018 by Emma Vanstone