We had to make vegetable monsters for a Halloween competition at school last week, so I took the opportunity to try and teach my youngest child the names of some vegetables and how to recognise the name when written down. We also tried a bit of weighing and measuring.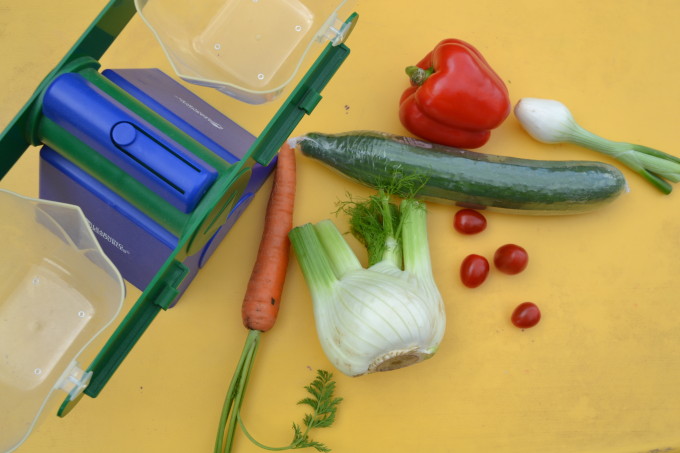 Can you guess how many conkers weighed as much as our fennel?
We made some signs and matched the vegetables to the correct sign.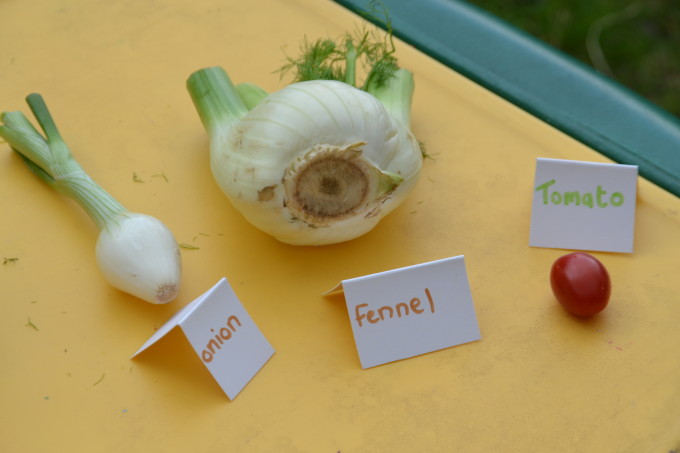 Then we made our monster, although I think he's quite cute.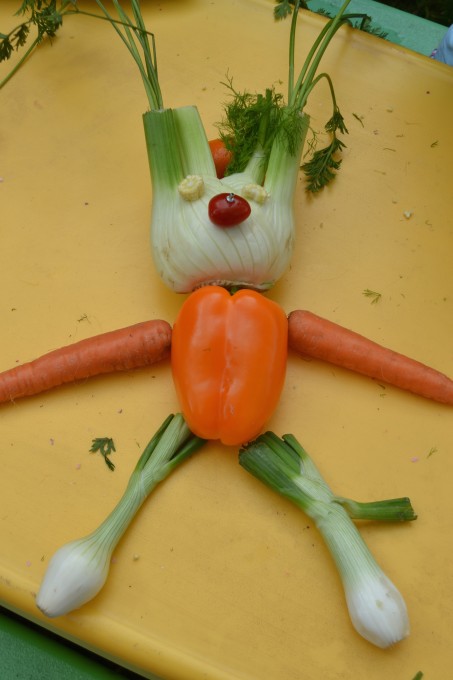 Have you made a vegetable monster before? We'd love to see it.
More science ideas
How about making a vegetable shop to practice weighing and recognising different vegetables, a bit like our flower shop?
Practice weighing and measuring as you carve a pumpkin.
We love this vegetable garden sensory bin from No Time for Flashcards too!
You might also like our HUGE collection of Halloween science experiments!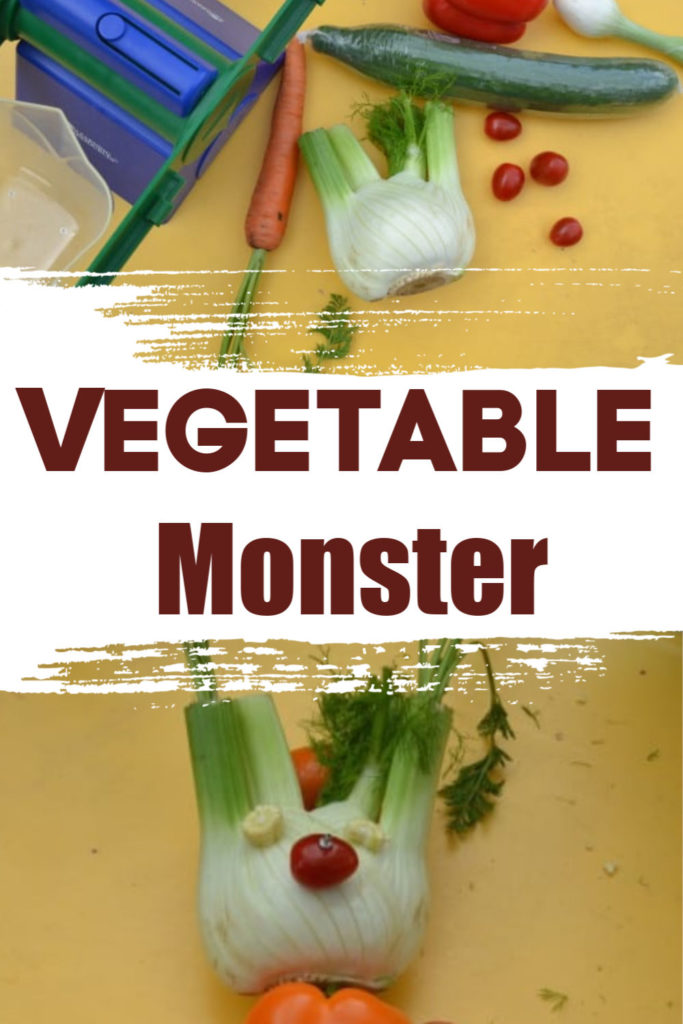 Last Updated on September 28, 2022 by Emma Vanstone