I have lots of happy memories about microscopes, I remember getting one when I was about 8 and never being able to see much through it. Then I remember spending hours making up slides at University and usually smashing them with the lens trying to focus it. Luckily technology has moved on a lot since my youth and now you can get digital microscopes like this: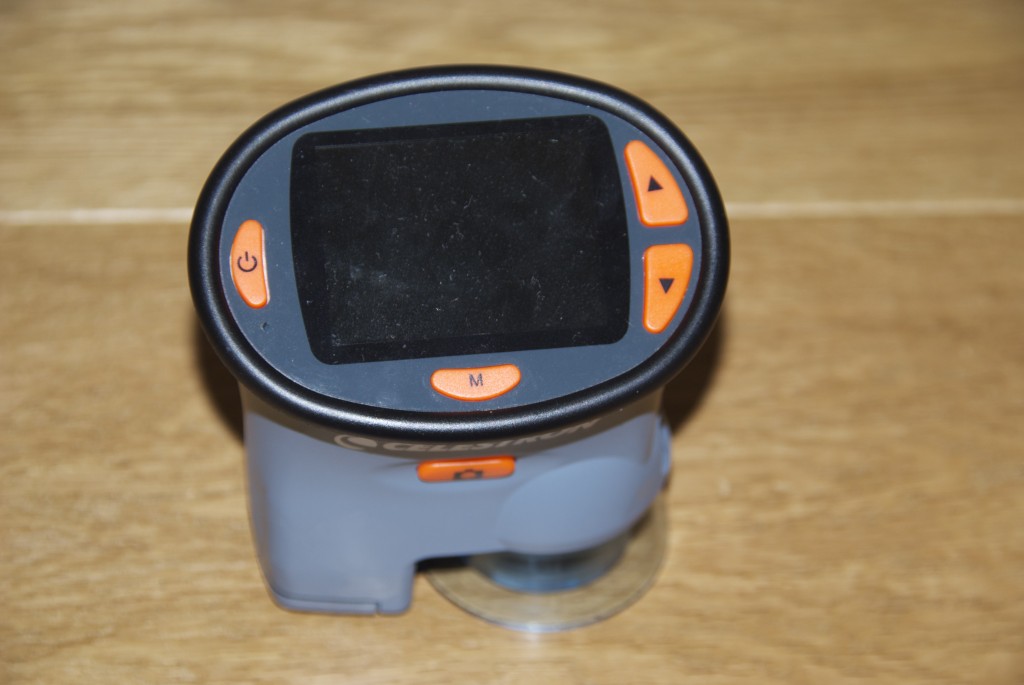 We were very impressed with the microscope, it is amazingly easy to use, so easy in fact we have only just looked at the instruction booklet.  The first time we used the microscope we looked at the tabletop, some crumbs and a fly.  What we didn't realise and only found out the next day was that we were only using one set of magnifications…The next evening we found the other 3 magnifications (there are 6 in total) and from then on we have not been able to put it down.
We have taken photos of all the things that we have looked at through it and some are astonishing.  The LCD is reasonably clear and the photo's that are produced are excellent.  Having it's own integrated lighting means that anything you look at is well lit.
Can you guess what these photos are? My 4 year old spent a very happy afternoon taking photos of everything from his clothes to a fly we found on the windowsill.
The microscope is so easy to use, I could pretty much just leave him to it. I know we are going to get a LOT of use from it.
It is battery powered and very light so you can easily take it anyway with you, and small enough to fit in a handbag.
Technical Details
2.4″ LCD Screen Panel
Built-in Digital Camera – 3MP (snapshots up to 12MP with interpolation)
Image Capture Capability – Snapshots
4x Digital Zoom
Optical powers of 1 to 3.7x and 54x
128MB Internal Flash Memory
SD Card Slot (uses optional SD Cards up to 8GB)
Focus Knob
Adjustable LED Illumination
USB 2.0 Cable (used to upload images to a computer)
Carry Pouch
Battery powered for field use or in the home – uses 2AA batteries (user supplied)
Weight – 6.5 oz (187 g)
Dimensions – 3.8″x2.5″x4.2″ (96 mm x 63 mm x 107 mm)
We were very kindly sent this microscope from @KidzOutdoors you can see their rather amazing shop here.
Last Updated on January 25, 2014 by Emma Vanstone