Build two different kinds of Christmas boats that will float and hold the weight of some decorative bells or other Christmas trinkets.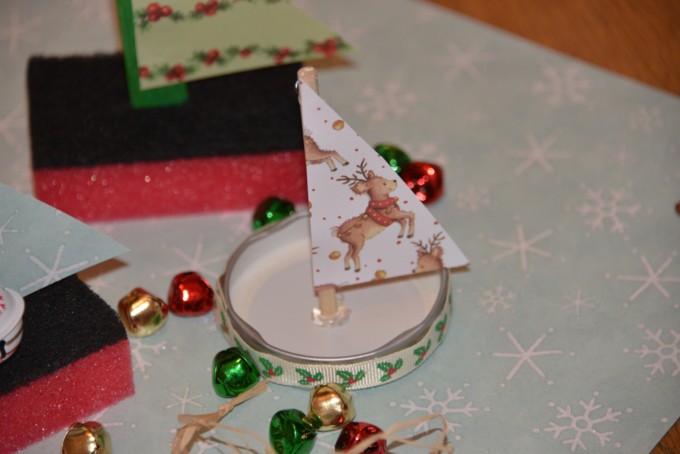 Materials
Lollysticks
Jam jar lids
Cardboard
Scissors
Sponges
Water tray
Small objects to add.
Instructions
Construct your boats, don't be limited to the materials above, you could also use corks, egg cartons, half an orange or anything else you think might float.
Test your boats by placing them into a container of water.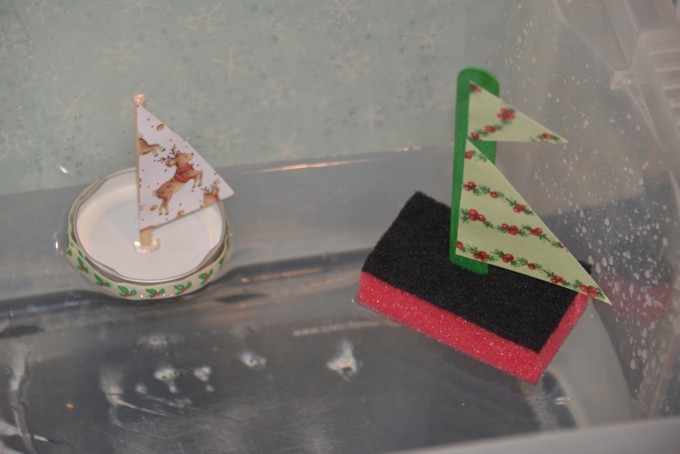 Questions to ask
Did any of the boats sink? Is there anything you could add to the boat to help it float?
Do all the boats float? What happens when you add the Christmassy items?
Which materials are the most waterproof?
How much weight can you add before the boat sinks?
Does it matter where in the boat you put the extra weight?
Does it make a difference if the water is deeper?
What do you notice about materials that float? Do they have any properties in common?
Why does this happen?
Whether an object sinks or floats depends on its density.
Density is how tightly packed the material inside an object is. Heavy objects do not always sink. For example, ships are very heavy but not very dense so they float.
Extension Ideas
Can you build a bigger boat that will hold a Santa or reindeer figure?
Can you build a boat using 4 different materials, one of which you know sinks?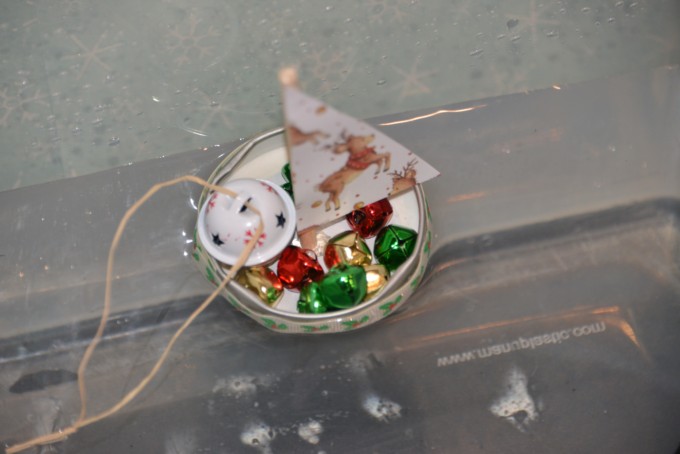 Make a Mini Science Kit
We made a cute mini science kit containing a red sponge, red lollystick and paper for a sail. This would make a great little activity to give to  friends.
I bought the lovely Christmas paper we used to make the boat sails, ribbon, bells and Santa peg from the The Works. Have you seen their brilliant selection of Christmas craft materials and gifts. I do love Christmas at The Works, they have fantastic craft materials at excellent prices.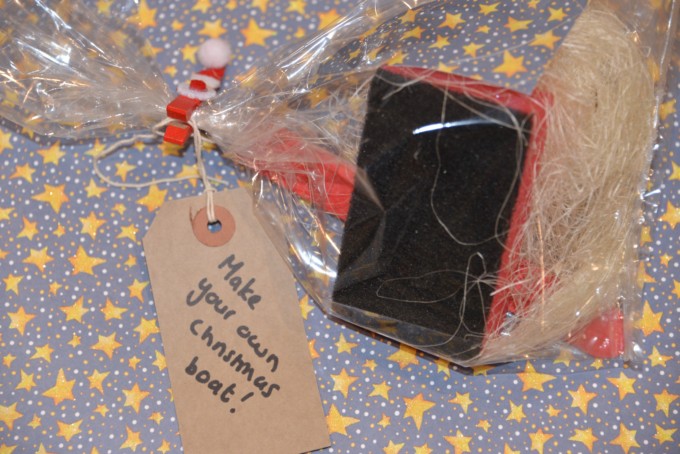 What do you think of our Christmas boats? What will you use to build yours?