A couple of weeks ago we were invited to watch Dinosaur Zoo at King's Cross Theatre, London.
Designed and produced by Australian company Erth, Dinosaur Zoo kept my 8,6 and 4 year enraptured from beginning to end. The puppets are incredibly real looking, so much so that 4 year old Hannah whispered, "That one is definitely real" every time a new one came on stage. They moved like real animals and made noise like real animals, they really were amazing. The show introduced us to a range of prehistoric creatures from cute baby dinos, the super cute Leaellynasauras, terrifying T-Rex and the newly discovered Australovenator. The host was brilliantly entertaining and the dialogue perfectly pitched for kids and grown ups alike.
We all learned an awful lot during the show, did you know that in prehistoric times there were scorpions and spiders as big as dogs and some of the biggest dinosaurs had brains the size of walnuts?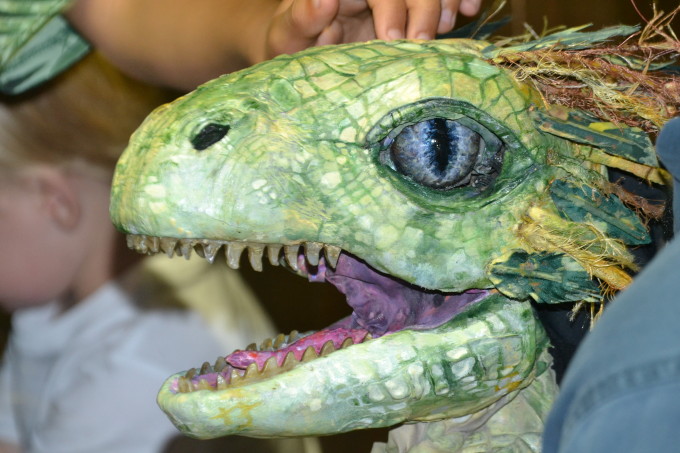 The post show 'meet and greet' session is a a lovely touch, allowing the children to get even closer to the dinosaurs than in the theatre, when you're also within touching distance on the front couple of rows.
We really enjoyed Dinosaur Zoo and would definitely recommend it. Tickets are available from £15 which for such an entertaining 50 minute show seems very reasonable.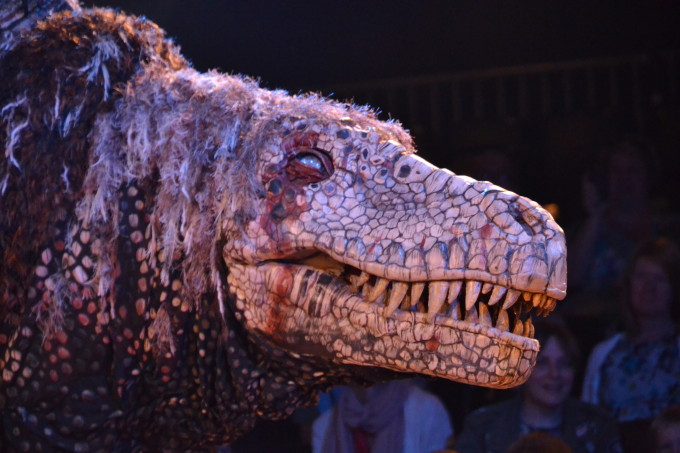 King's Cross Theatre is a beautiful location perfectly themed for The Railway Children, which we are a now a bit desperate to go and see.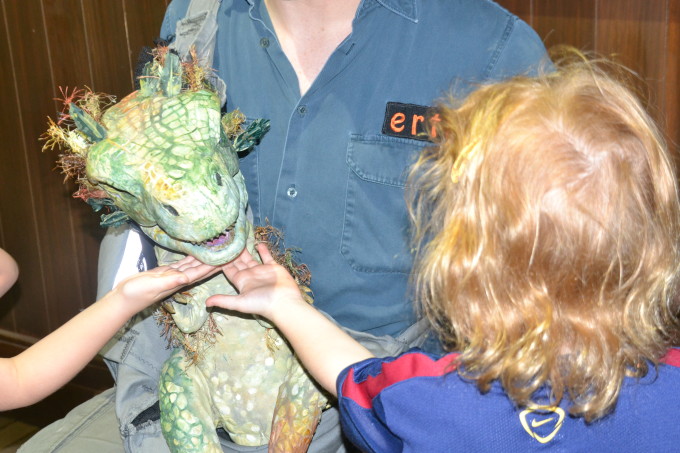 DINOSAUR ZOO has played to audiences across the globe, from Australia to Los Angeles, from New York City to Bahrain and across Europe, delighting children and parents with its perfect mix of adventurous daring, informative learning and entertaining fun.
We were given complimentary tickets to Dinosaur Zoo
Last Updated on September 9, 2022 by Emma Vanstone