If you're searching for child friendly science experiments, look no further! 90% of the science experiments on Science Sparks are perfect for science at home. I try to use materials that are either easy to find or you already have around the house. All my science investigations and activities are super simple, easy to explain and great fun for kids of all ages.
We've got fairy tale science experiments, explosive science experiments, space experiments and lots more super science for kids, so I would love you to take a look around.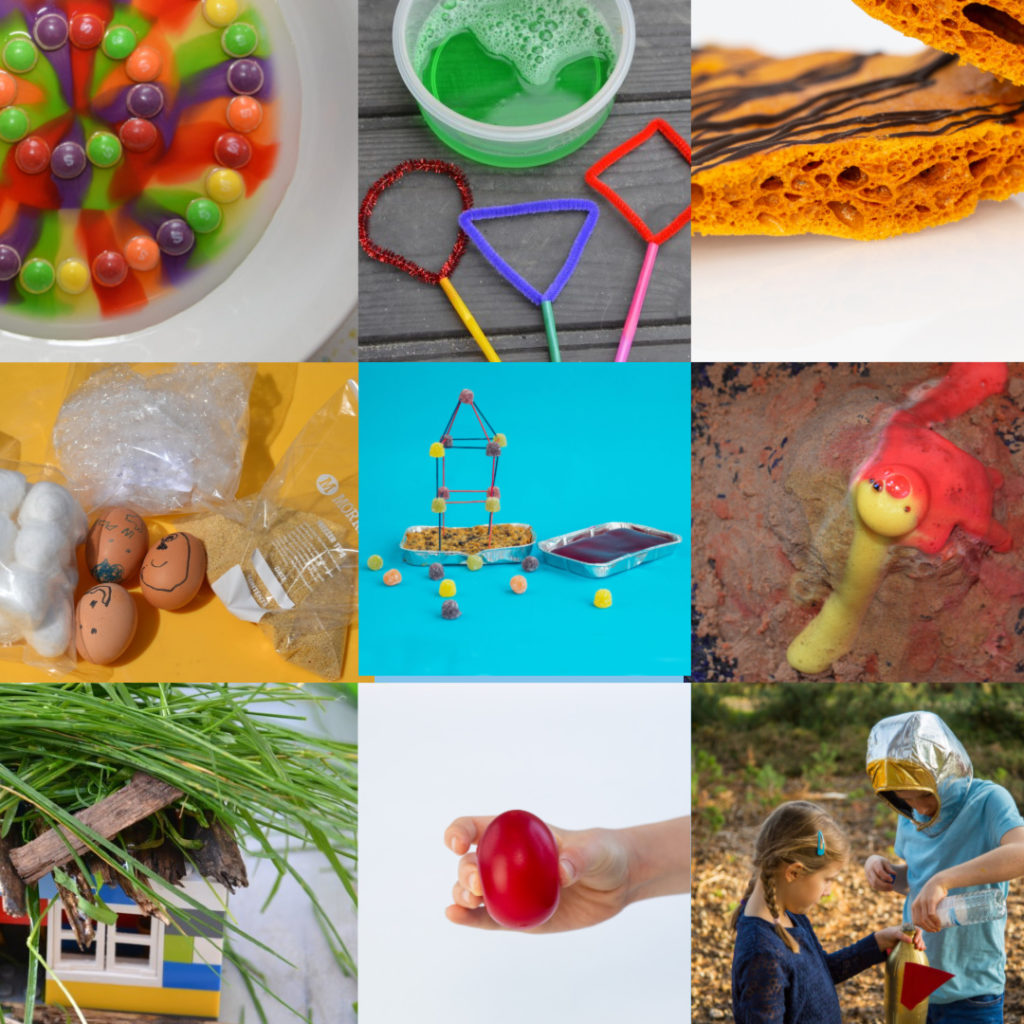 Science Fun at Home
I'm also very excited to be sharing a fun collaboration with the Primary Science Teaching Trust. We're going to be sharing an easy science activity each week for children to try at home.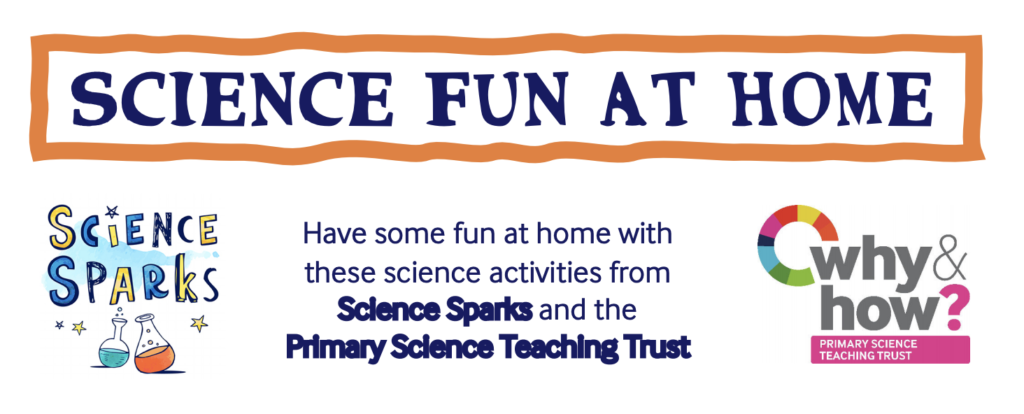 Each two page printable has an an indoor and outdoor activity with ideas for extension investigations too.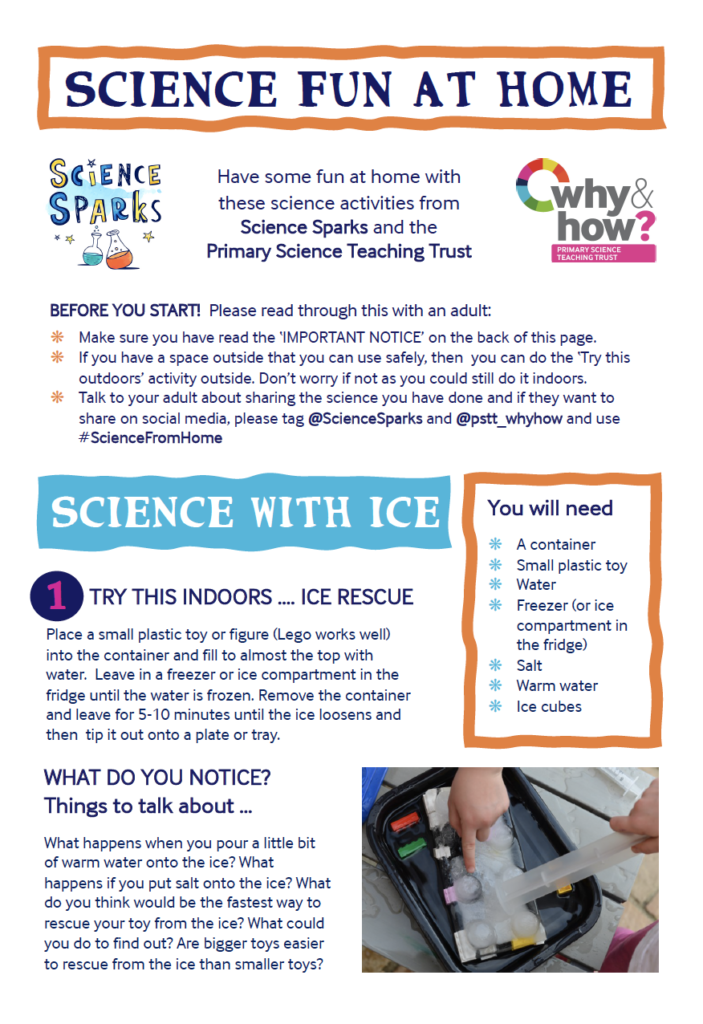 Let us know what you think, and we'd love to see photos of the activities on social media if you want to share.
Don't forget to check out our other science printables too!