If you're searching for child friendly science experiments, look no further! 90% of the science experiments on Science Sparks are perfect for science at home. I try to use materials that are either easy to find or you already have around the house. All my science investigations and activities are super simple, easy to explain and just great science for kids of all ages.
We've got fairy tale science experiments, explosive science experiments, space experiments and lots more super science for kids. I'd love you to take a look around and let me know what you think.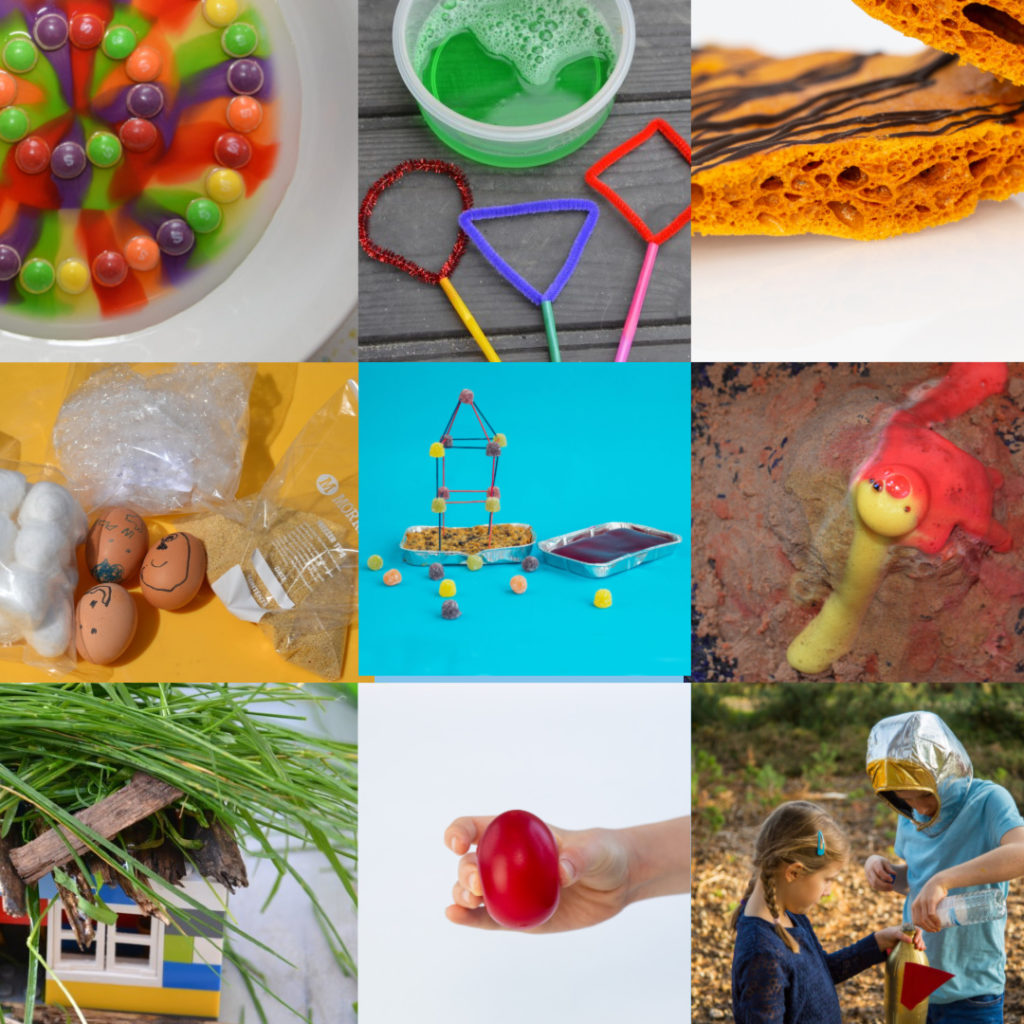 Science experiments for kids at home
I'm also very excited to be sharing a fun collaboration with the Primary Science Teaching Trust. We're going to be sharing an easy science activity each week for children to try at home.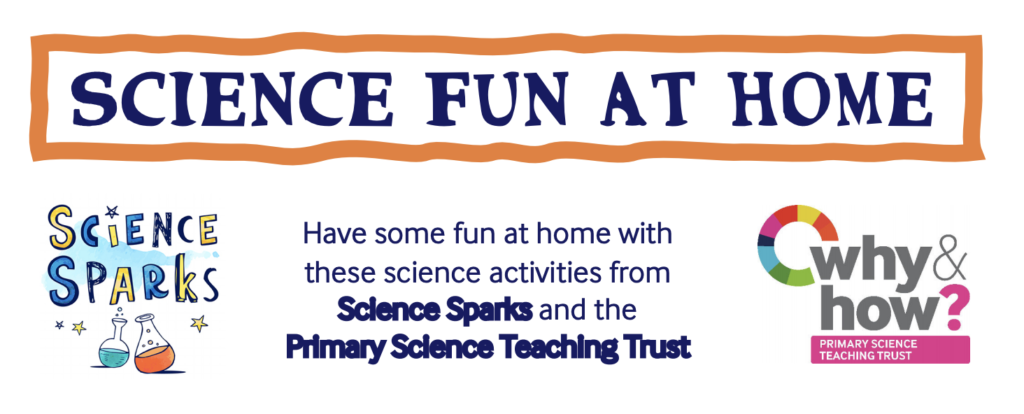 Each two page printable has an an indoor and outdoor activity with ideas for extension investigations too.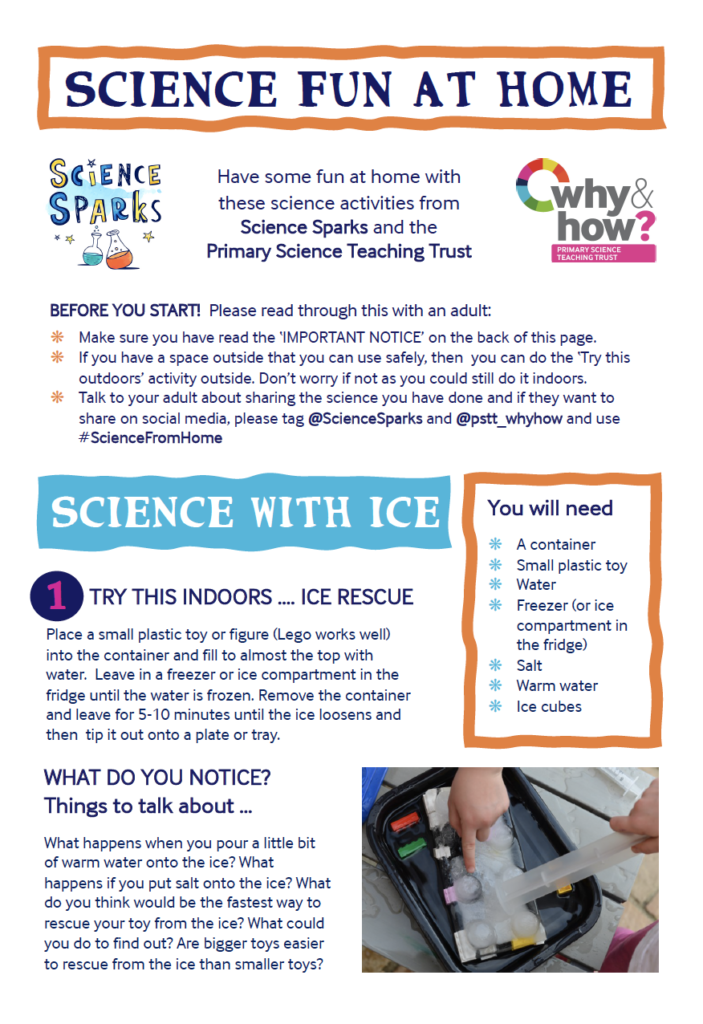 Let us know what you think, and we'd love to see photos of your science at home on social media if you want to share.
More easy science for kids at home
Our 10 super simple Tray A Day ideas ( basically a tray or box or materials that can be used in an activity are perfect for primary school age children at home or school.
The idea is that you set the tray up the night before and do the activity the next day.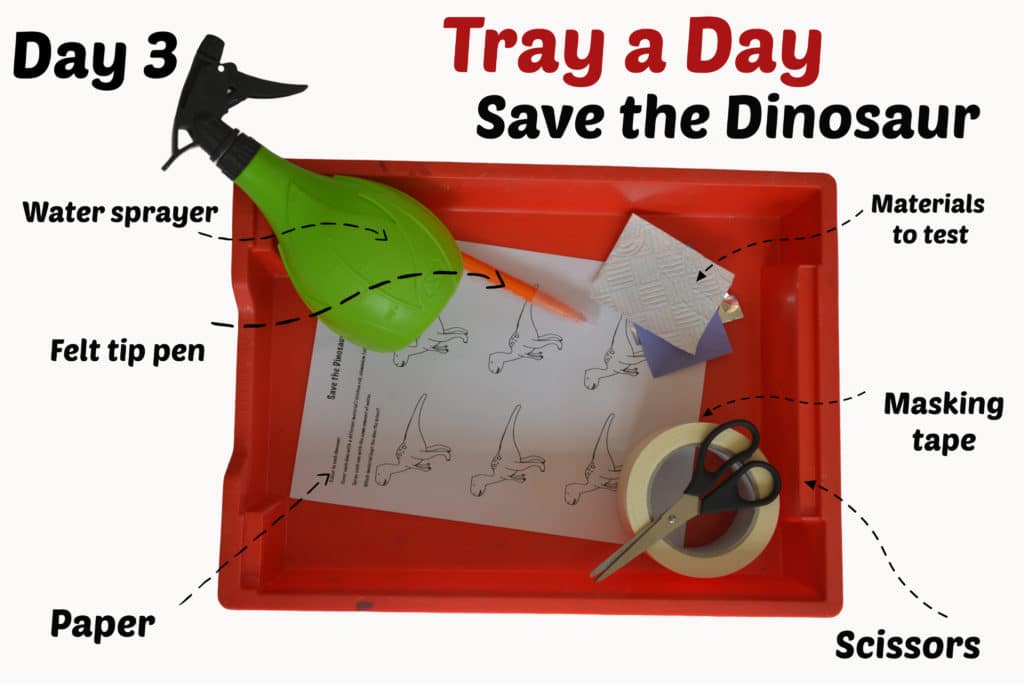 Preschool Science Ideas
Check out our collection of easy preschool science experiments, including fruity boats, painting on ice, fizzy rocks and Dr Seuss experiments.
Experiments for 5-7 Year Olds
My Key Stage 1 experiments are perfect for children aged between around 5-7. Children of this age might also enjoy our Fairy Tale and book themed science experiments too!
Don't forget to check out our other science printable instruction sheets too!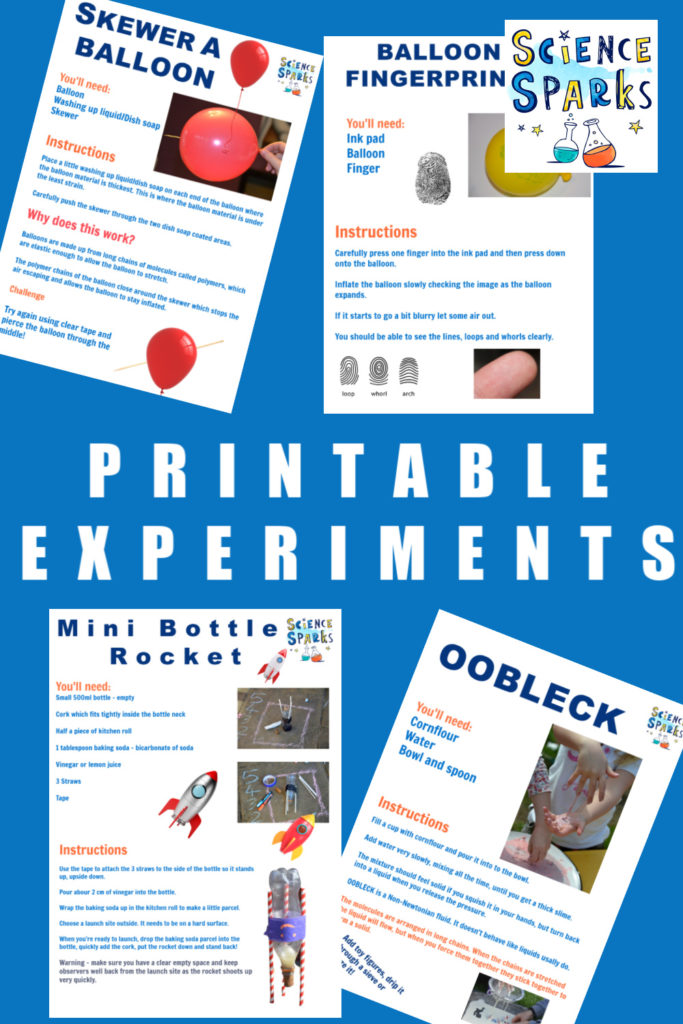 Science Books for Kids from Science Sparks
I also have a couple of science books available from Amazon that you might like. This IS Rocket Science is full of fun space themed science experiments and activities and Snackable Science contains 60 edible experiments and tests! Science and snacks, what's not to love?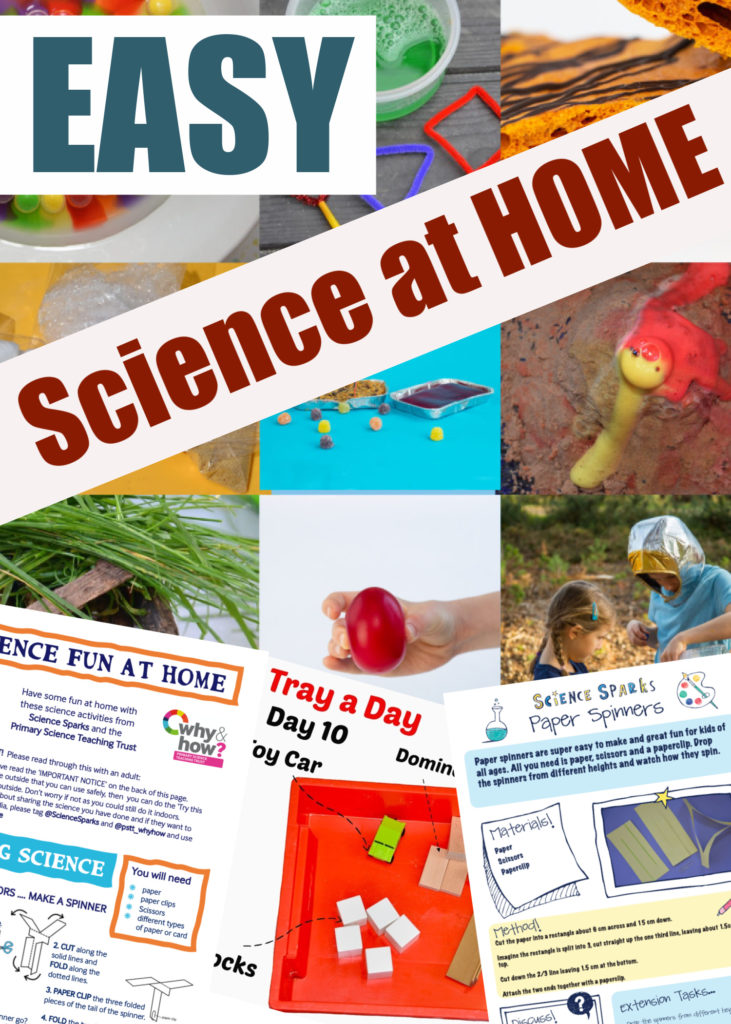 Contains affiliate links
Last Updated on June 23, 2021 by Emma Vanstone