As it's nearly Bonfire night in the UK we thought was should do a firework experiment. A firework in a jar is totally safe, very easy and looks just like a firework without the bang and sparkle.
These also make a great science activity for New Year.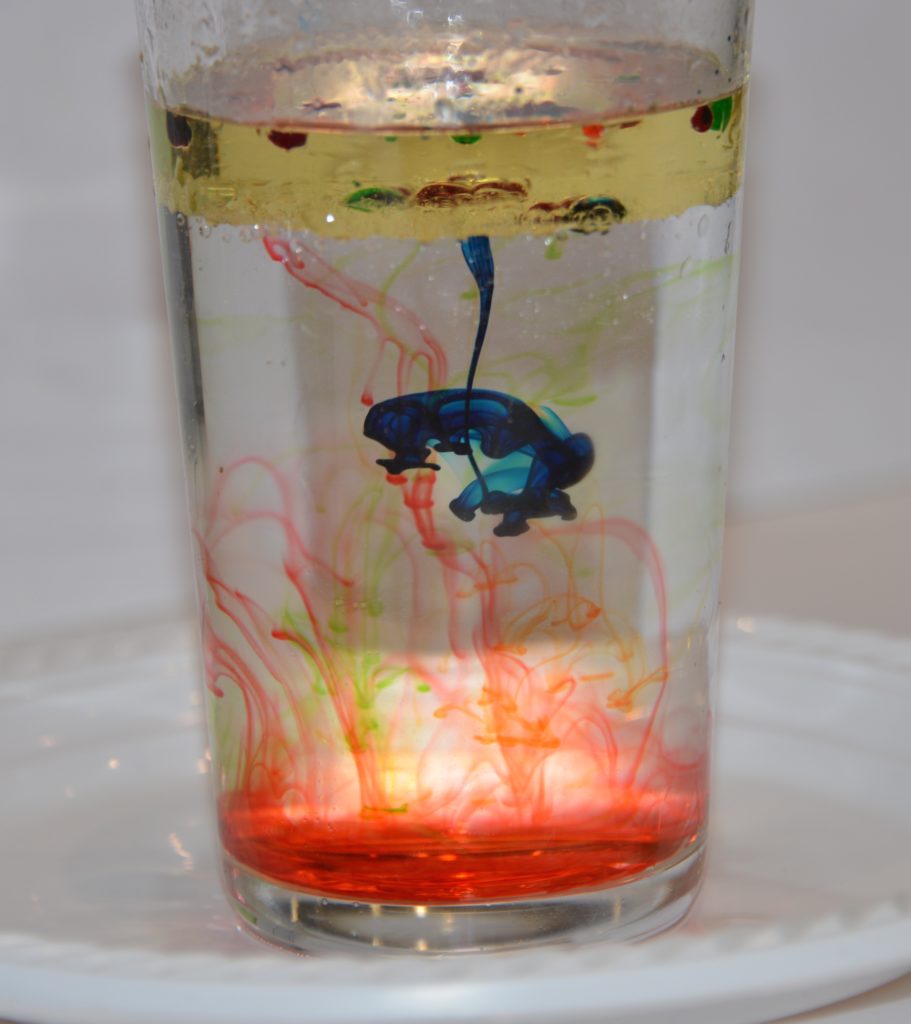 What you need to make a firework in a jar
A tall jar
Warm water
Oil
Food colouring
How to make a firework in a jar
Fill the jar about ¾ full of warm water and then add a layer of oil.
Carefully drop the food colouring into the oil.
Watch what happens.
Why does it work?
Oil and water do not mix! Also oil is less dense than water (meaning there is less of it in the same volume) and therefore floats on top of water in a nice layer.
The food colouring we used was water based and therefore does not mix with the oil, instead it sinks through the oil into the water below.
Food colouring is more dense than water and so sinks to the bottom of the jar leaving trails (resembling fireworks) as some of the colour diffuses into the water.

We noticed that some blobs of food colouring sank to the bottom and then after a few moments shot up (resembling a more conventional firework) – Why do you think this might have happened?*
*We think this might be because an oil droplet was trapped inside a food colouring droplet and sank, but as the edges of the food colouring droplet diffused into the water suddenly the drop became less dense than the surrounding water (thanks to the less dense oil at the centre) and floated upwards quickly…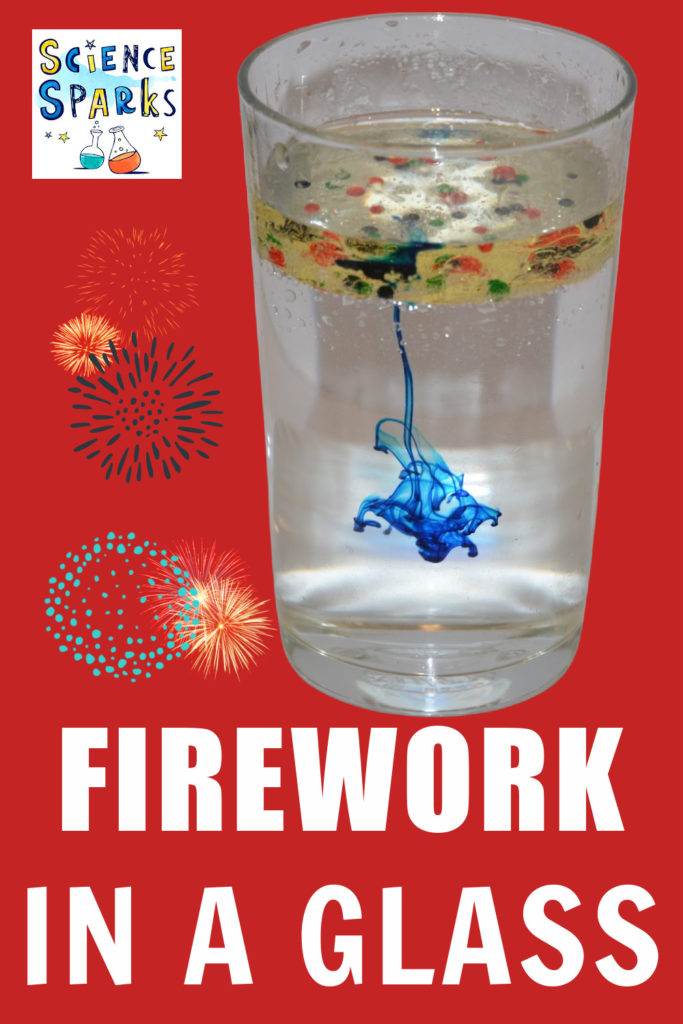 Last Updated on January 24, 2023 by Emma Vanstone