Shadow puppets are a super easy science activity with endless creative opportunities. My 3 year old loves his Gruffalo's Child Shadow puppet and my older children like to draw around toys outside on a sunny day.
Setting up a homemade sundial is another fun shadow activity and a great extended investigation.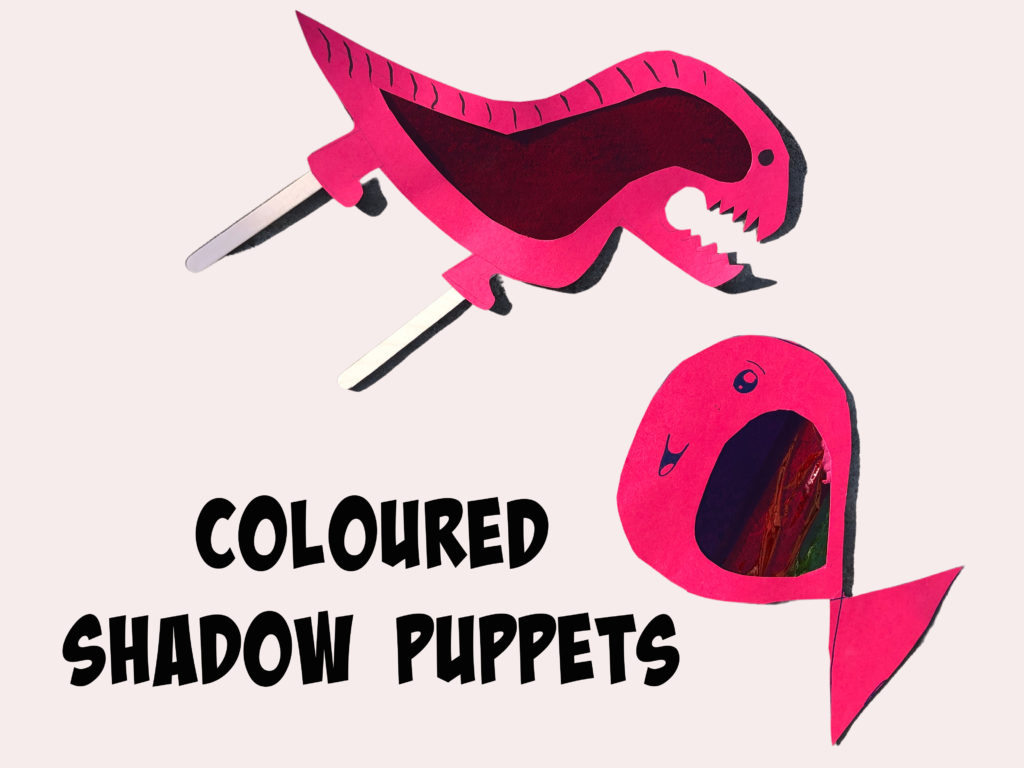 Colourful Shadow Puppets
You'll need:
Cardboard
Tape
Lolly sticks
Instructions
Cut a shape from the card. This could be anything from a simple circle to a dinosaur.
Carefully ( ask an adult to help ) cut out part of the middle of the shape.
Attach coloured cellophane to cover the gap using tape.
Tape a lolly stick to the bottom of the shape also using tape. This is the handle.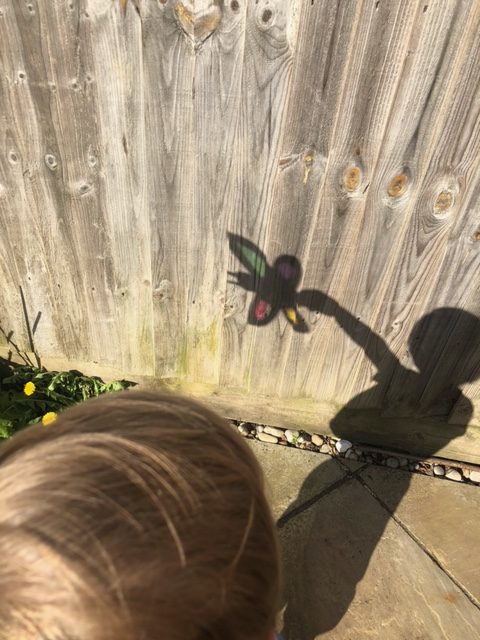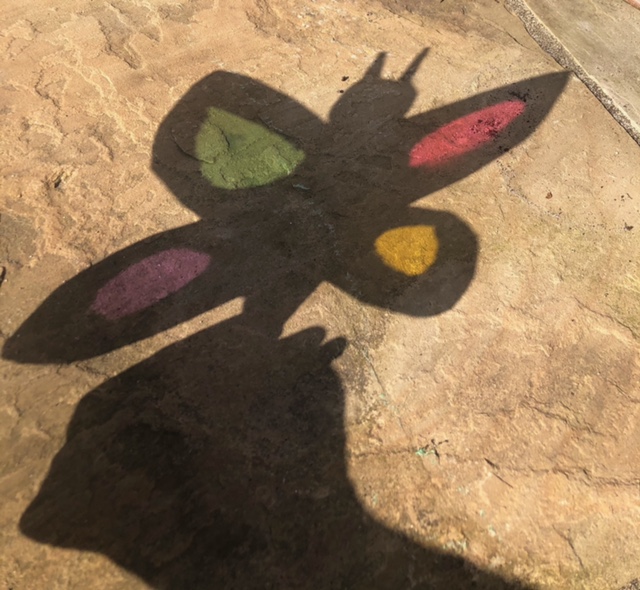 Why do shadows form?
Light travels from its source until it hits an object. When light is blocked a shadow forms.
If you have a transparent object the light will pass through and you won't see a shadow.
Transparent materials let light pass through them in straight lines. You can see clearly through them. Glass is an example of a transparent object.
Translucent materials let some light through, but scatter the light in different directions. We can not see clearly through translucent materials. A frosted glass window is an example of a translucent material.
Opaque materials do not let any light pass through them.
More shadow activity ideas
Can you create a shadow puppet theatre? Inner Child Fun has a great one.
How many different animal shapes can you make using your hand and simple props?
This shadow frame is lovely too.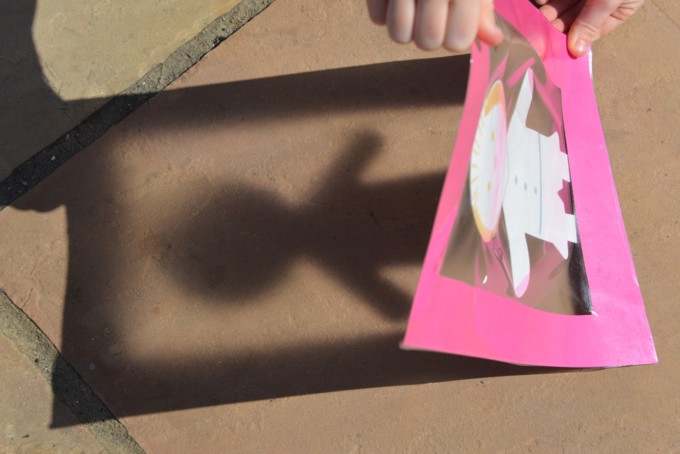 I also have lots more light experiments for kids.
Do you have anymore colourful shadow puppet ideas for me?
If you want a quick and easy shadow puppet, try this simple shadow puppet template.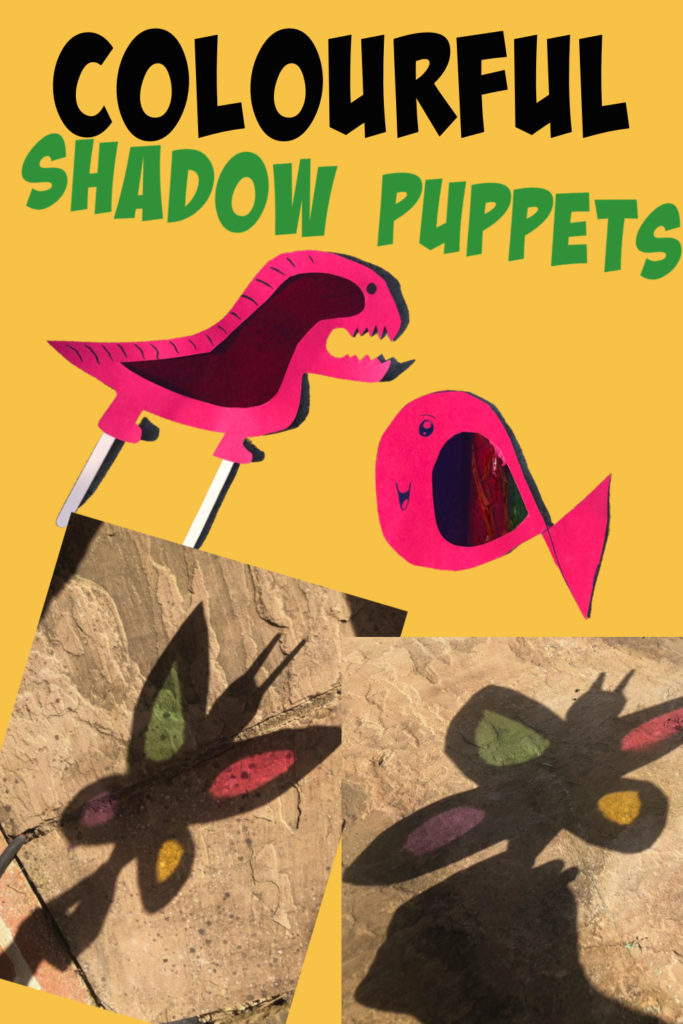 Last Updated on September 29, 2021 by Emma Vanstone