Hot air balloons work thanks to convection currents. The heat source under the balloon heats the air inside. A convection current inside the balloon keeps the air warm as heated air continually rises, cools and falls to be heated again.
The warm air inside the balloon is less dense than the cooler air on the outside, making the air balloon rise upwards.
Launching a hot air balloon in warm weather is much harder than in cool weather, as the air inside the balloon has to be heated more on a hot day to make it less dense than the external air. If temperatures get too high, the lining of the balloon can be damaged.
The image below shows the convection current inside the balloon heating the air.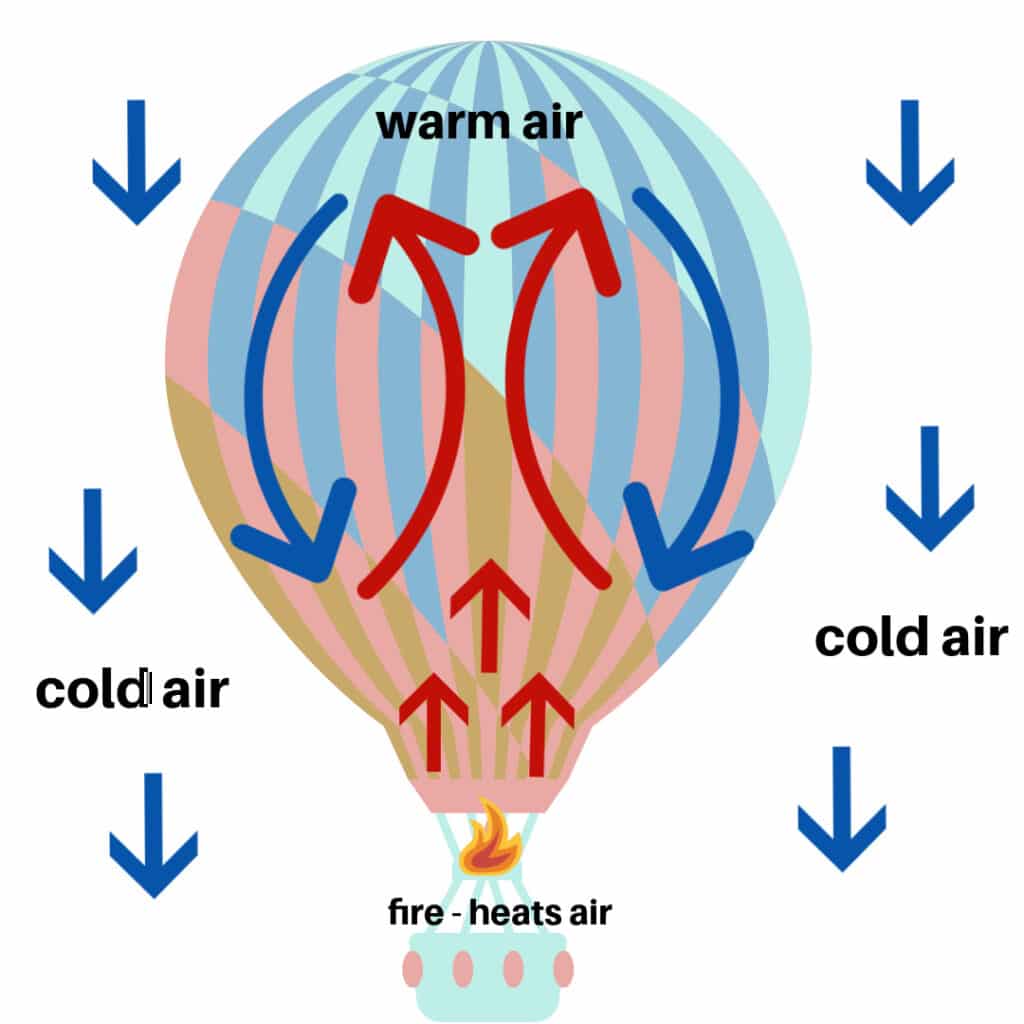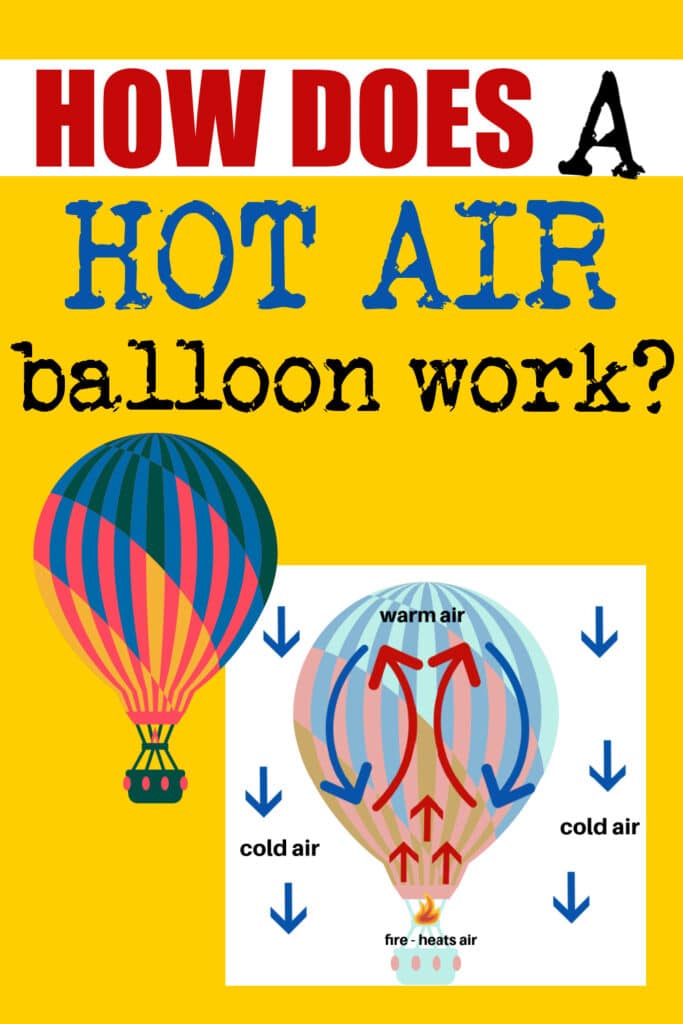 Last Updated on September 6, 2023 by Emma Vanstone