I'm showing you how to make a volcano step by step today. Paper mache or mod-roc are perfect for making a sturdy volcano model for a school science fair or science project.
Remember if you choose to do a baking soda and vinegar eruption it will ruin the volcano! We sometimes cover our volcanos with cling film to help protect them.
We looked at some pictures of volcanoes on the internet first and then I explained that we couldn't recreate an actual eruption, but we could cause a chemical reaction that would look like a volcano erupting.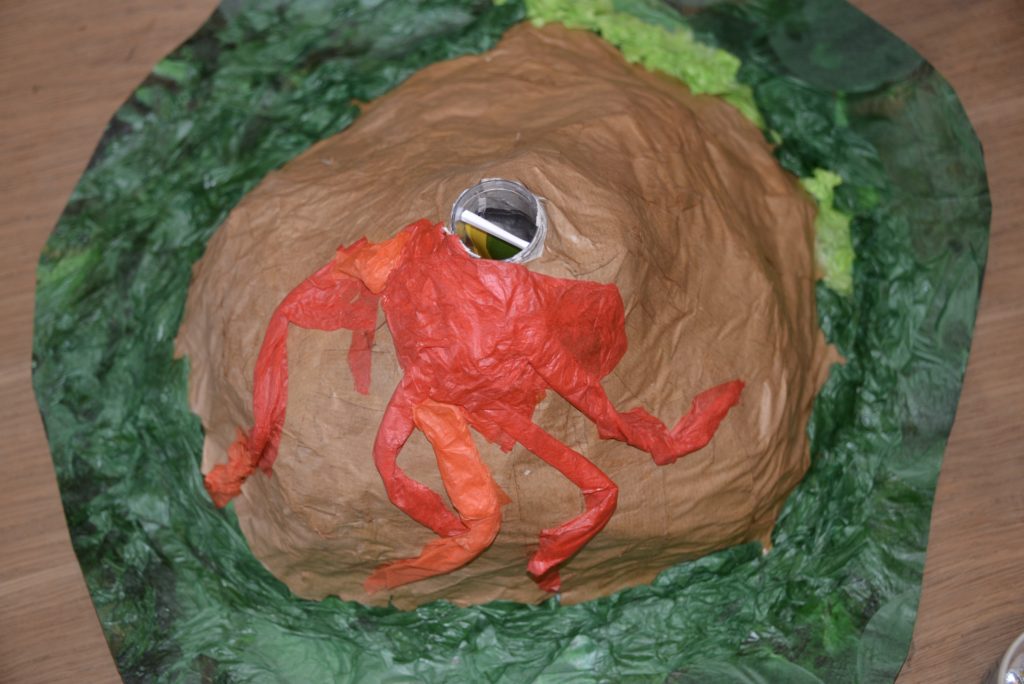 How to make a paper mache volcano
You'll need
for the volcano
An empty water bottle ( we used a 500ml one )
Newspaper – some cut into strips
Tape
Flour and water for paper mache or mod roc
Paint
for the eruption
2 spoonfuls of baking soda (bicarbonate of soda )
1 spoonful washing up liquid
a few drops of red and yellow food colouring
30 ml vinegar
Instructions
Carefully build up a volcano shape around the water bottle with scrunched up newspaper. Tape it securely.
If using mod roc follow the instructions on the packet and lay strips over your newspaper base around the bottle. 2 or 3 layers should be enough.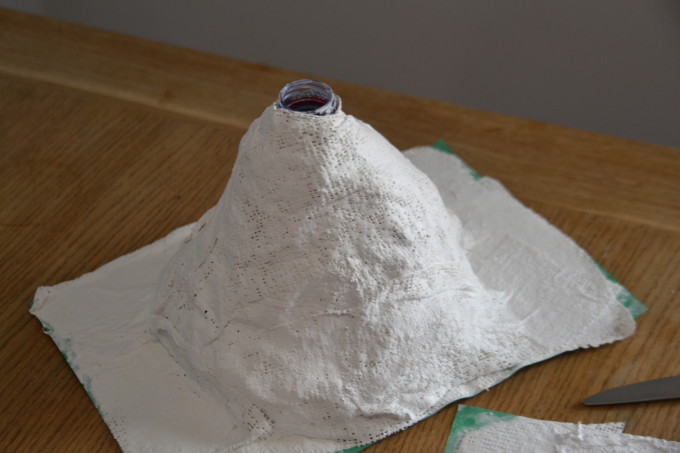 If using paper mache lay strips of newspaper over the base of volcano and paint the paper mache paste over the top. You might need to let it dry in between layers.
Once completely dry, paint your volcano and leave to dry again.
For the volcano below we used brown paper and coloured tissue paper with paper mache paste over the top.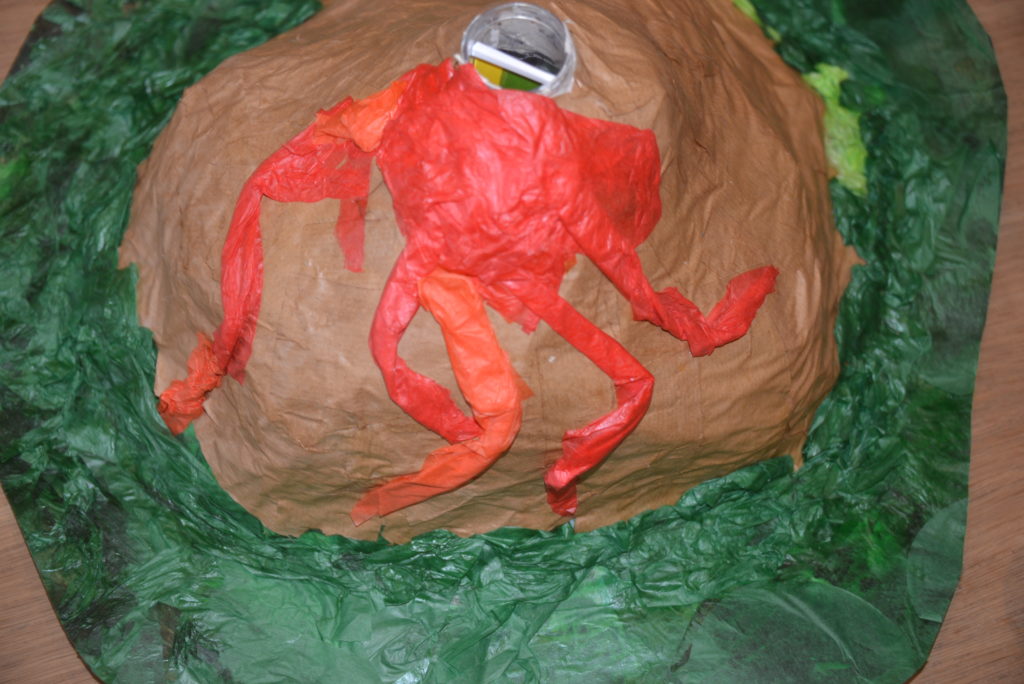 This is a mod roc and painted version.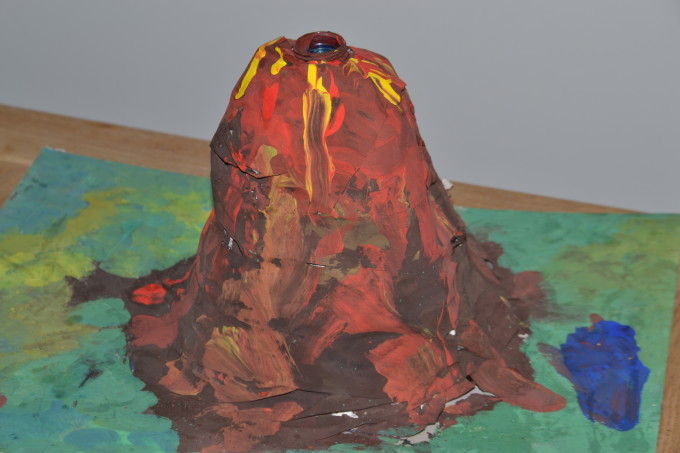 Erupt a model volcano
Add everything except the vinegar to the water bottle.
Stand back, get ready……add the vinegar and watch the eruption! If it doesn't work so well add a bit more washing up liquid and vinegar.
How does a baking soda volcano work?
The bubbles in the washing up liquid are from carbon dioxide formed by the reaction between baking soda ( sodium bicarbonate ) and vinegar ( acetic acid ).
Make more volcanoes
How about a snow volcano?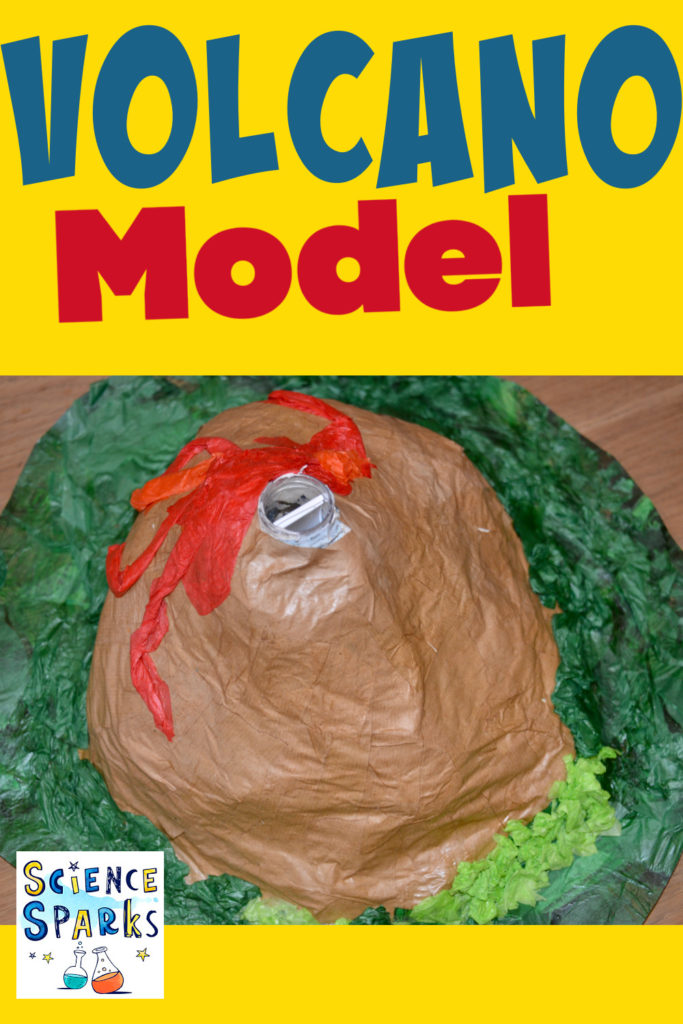 Last Updated on January 17, 2022 by Emma Vanstone