'Thank crunchie, it's Friday' seems the perfect phrase for today's experiment as it involves learning how to make honeycomb with our easy honeycomb recipe. Once you've made the honeycomb and learned about the science behind the bubbles, the rest is up to you. Add melted chocolate, sprinkles, popping candy or anything else to make it an even tastier treat.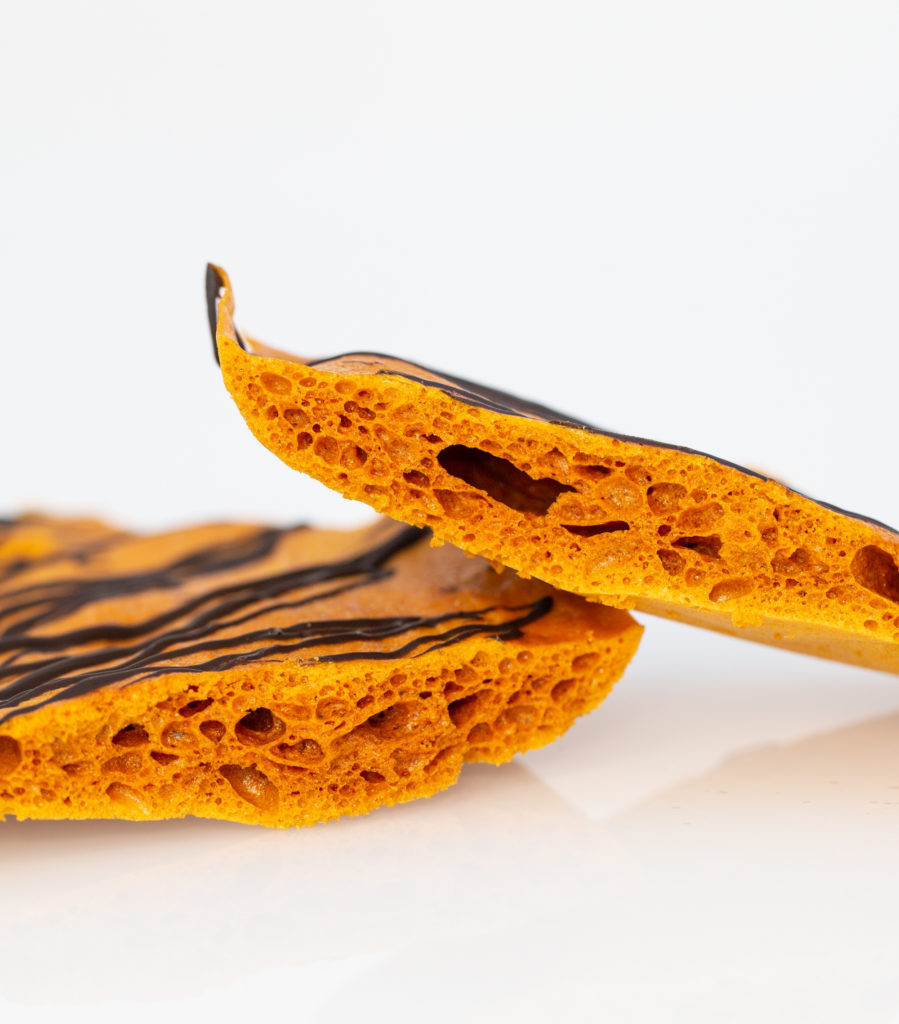 Easy Honeycomb Recipe
Honeycomb ingredients
100g of sugar
1 tablespoon of water
2 tablespoons of golden syrup
1 teaspoon of bicarbonate of soda
How to make honeycomb
1. Put all the ingredients except the bicarbonate of soda into a saucepan and place on a low heat
2. Line a baking tray with silver foil.
3. Stir the mixture until all the sugar has dissolved. Raise the heat slightly so that it bubbles, and stir occasionally until you cannot feel any sugar at the bottom of the pan.
4. Take the pan off the heat.
5. Add the bicarbonate of soda and stir!
5. Watch what happens – it should froth up with lots of lovely bubbles.
6. Pour the mixture into your baking tray or into a mould.
7. Allow the honeycomb to cool. When it's solid, carefully break it up into tasty treats. Add any extra ingredients or crush and sprinkle over ice cream!
Why is honeycomb full of bubbles?
The bicarbonate of soda breaks down with heat to release carbon dioxide gas. The gas causes the sugar and syrup mixture to froth and bubble. The bubbles become trapped in the mixture, where they set as the mixture cools.
This activity is one of many delicious kitchen science experiments you can find in Snackable Science!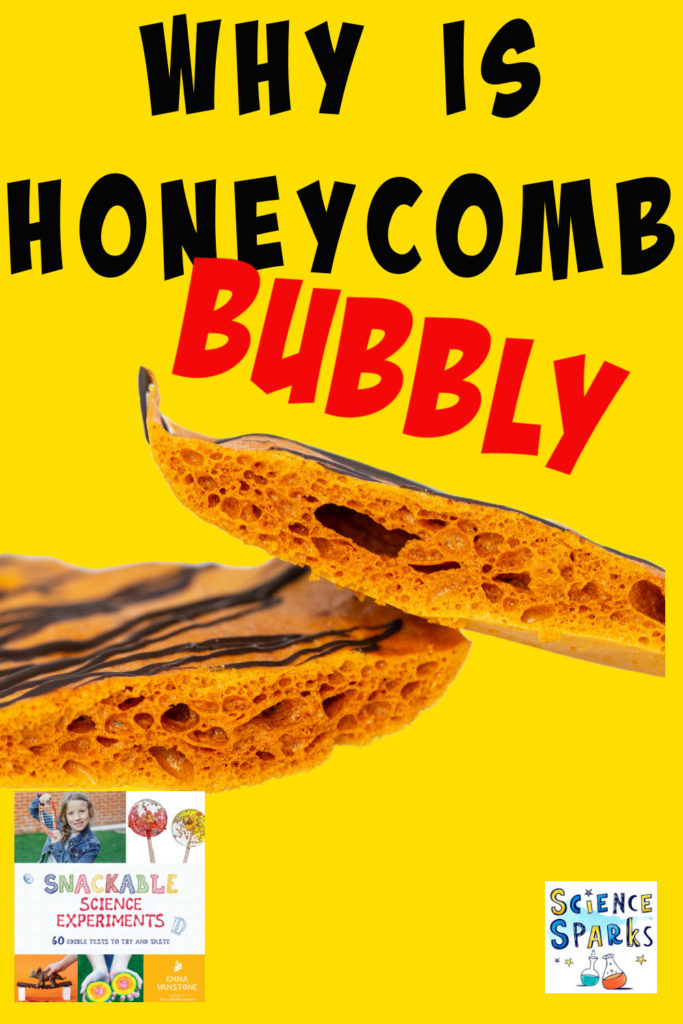 Last Updated on April 3, 2023 by Emma Vanstone