Here at Science Sparks, we try to make science as easy and accessible as possible. When I ask people why they don't do more science at home with children, one of the answers is usually that science experiments are messy. While this can most definitely be true, there are also lots of non-messy science investigations and experiments around. One of the easiest ways to reduce mess is to try a science experiment in a jar! The jar or glass keeps most of the mess in one place, and the activity can generally be poured away afterwards.
I've pulled together a list of our favourite science experiments in a jar to make science at home even more accessible! Most of these also work with a tall glass if you don't have a jar.
Make fireworks in a jar, grow a bean in a jar, practice estimating, make a DIY barometer and lots more. Which will you try first?
Science Experiments in a Jar
More science in a jar
Mombrite has a fantastic snowstorm in a jar activity.
Fun a Day has some beautiful butterfly sensory bottles that would work perfectly with small jars.
Find out how to make a cloud in a jar with NASA!
Can you think of any more science experiments you can do in a jar? I'd love you to share in the comments if you've got an idea I can add.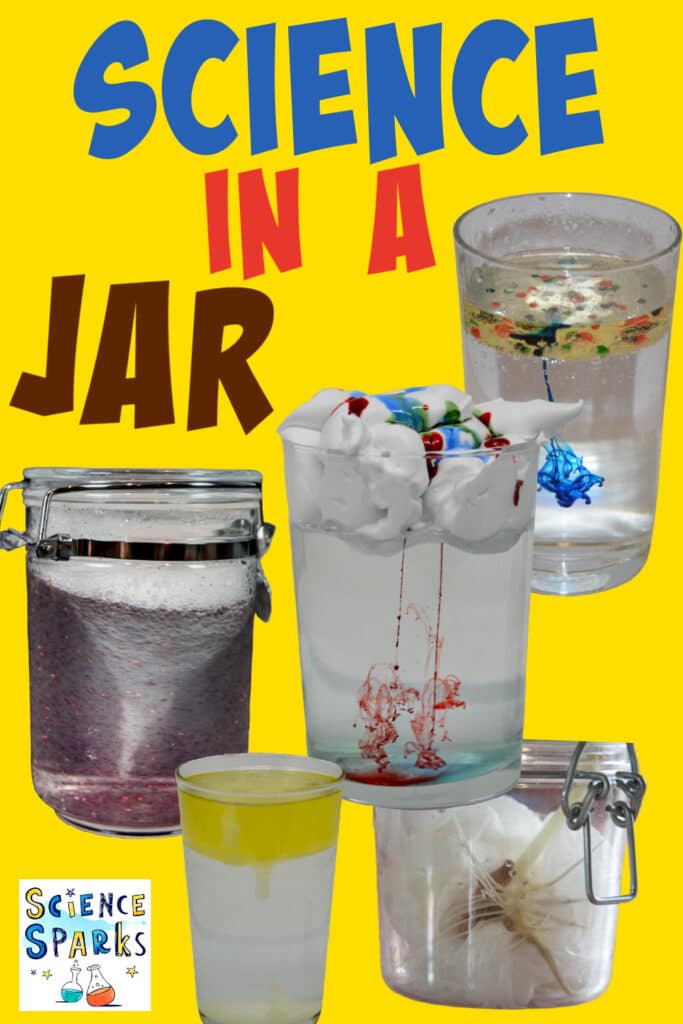 Last Updated on February 2, 2023 by Emma Vanstone