I'm always on the look out for new science activities to use with my own children or to recommend to schools. There are lots of great science resources around but it's not often I come across a whole FREE and unique education programme. Dreamachine fuses the arts and science with fascinating investigations about the extraordinary power of the human mind, amazing brains and questions about our sense of self, how we see the world and how we connect with others.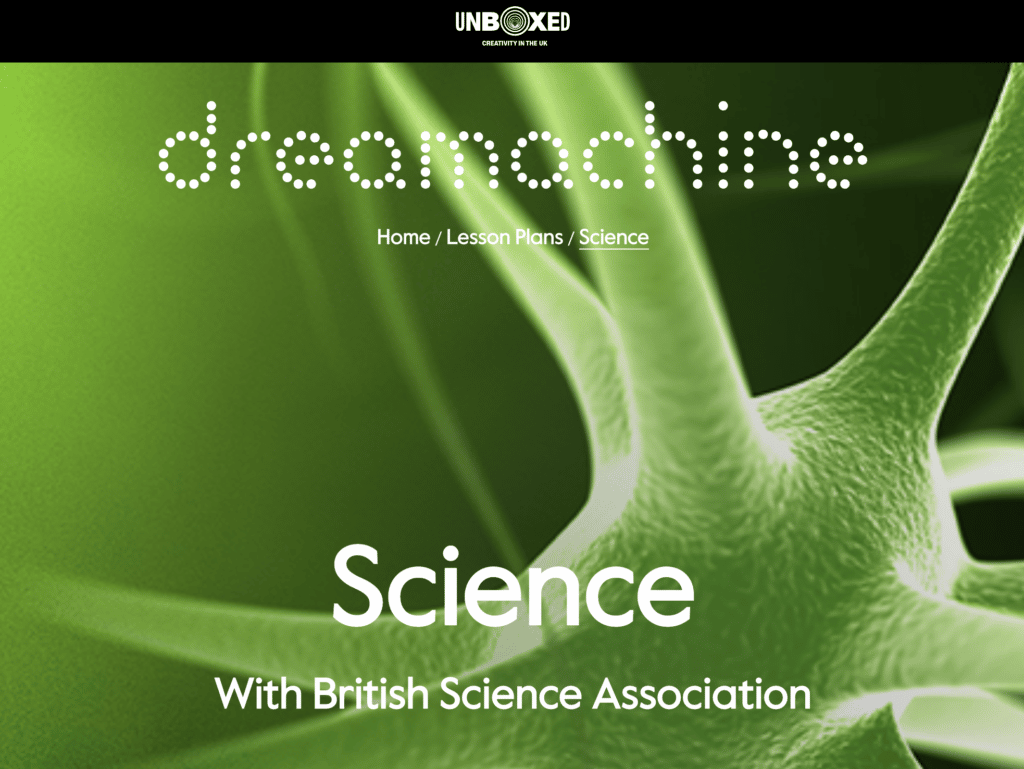 The activities are aimed at 5-13 year olds and also include free CPD resources and videos for teachers created with the Chartered College of Teaching and Education Support. The Dreamachine lesson plans cover PSHE, Science, and Global Citizenship and are linked to curricula across England, Scotland, Wales and Northern Ireland.
We've had great fun trying some of the activities this week and learned a huge amount while working together.
The resources are all very thorough and include fun facts, background information, examples of questions and extension activity ideas too. It couldn't be easier.
Create a Connectome
The Amazing Brain section is one of my favourite resources from the Dreamachine website. The first activity involves a class of students throwing a ball of string to each other but keeping hold of one end as they throw so a visible network of string connections is made. This is a wonderful way to illustrate the connections the brain makes.
We used a handy template provided in the Dreamachine resources to draw a Connectome.
First we used simple pencil lines to make connections on the printed brain image provided in the pack. Then we experimented by drawing two lines from one dot and then matching colours of connections to dots.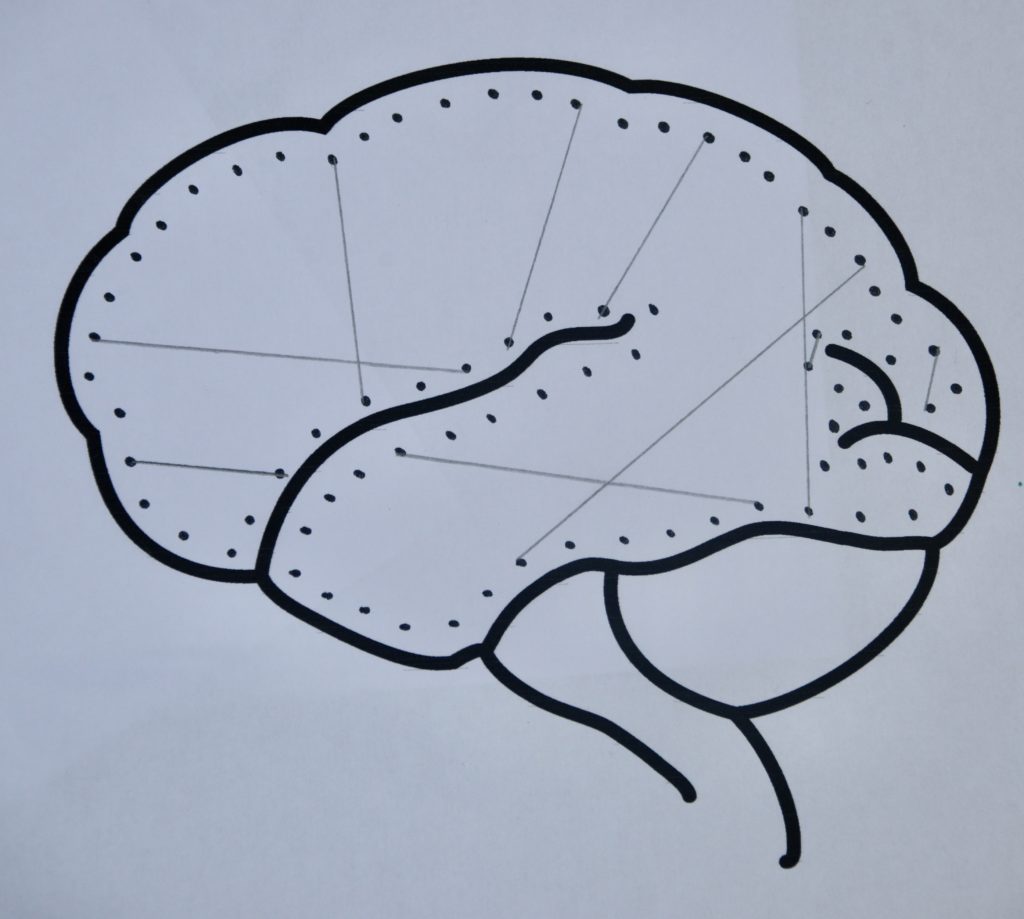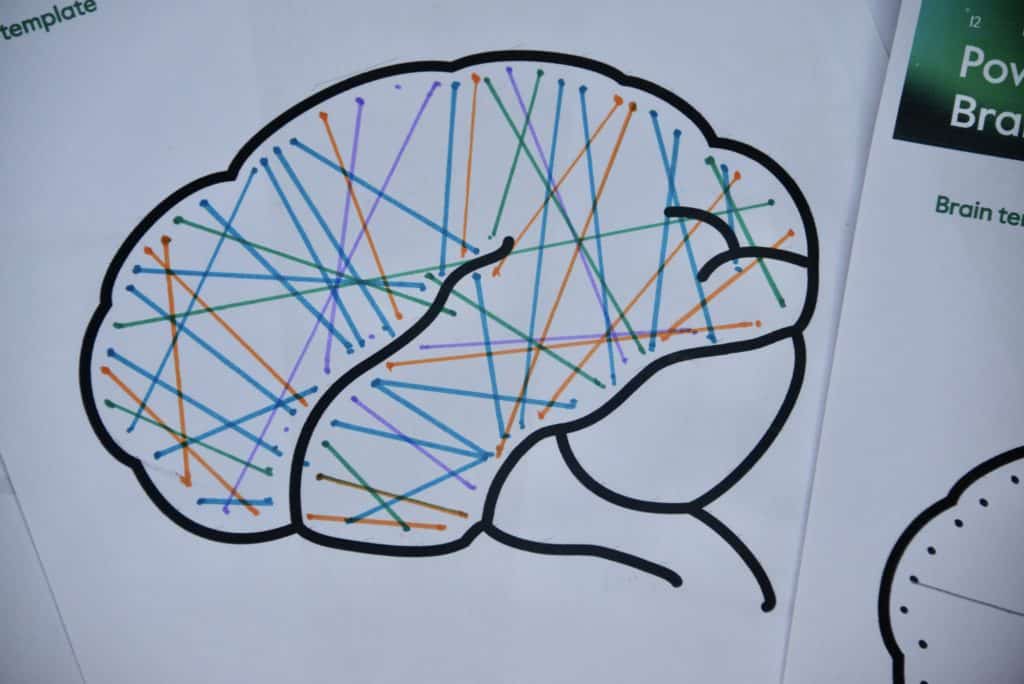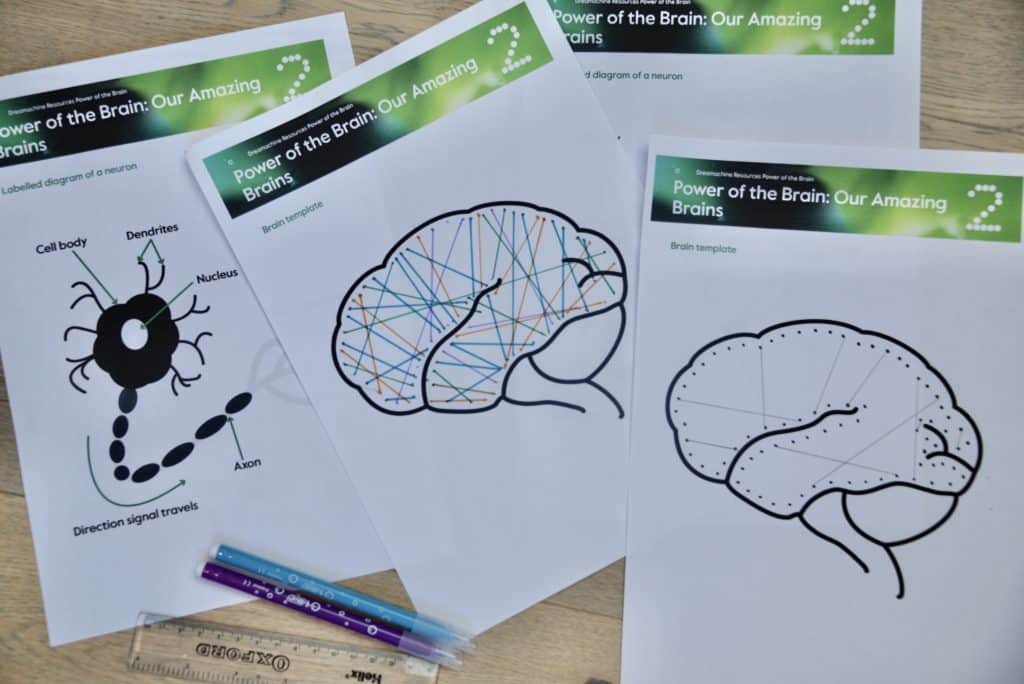 You can see how quickly the connections build up in the brain and how the connection possibilities are endless! The Connectome was a great way to illustrate how everyone's brain is different.
Fun Brain Facts
Did you know that if you counted one neuron of the brain every second it would take around 2700 years to finish counting?
There are approximately 86 billion neurons in a human brain!
Did you know signals transmitted by neurons can travel at up to 300 miles per hour?
Make a Model Neuron
We were so fascinated by the power of the brain that we decided to make a model neuron using play dough.
Neurons are a specialised cell ( other examples of specialised cells are muscle cells, red blood cells and sperm and egg cells ). Messages are sent along the axon via electrical signals which travel from one end of a neuron to another. Information from the eyes and other senses is sent to the brain via neurons. The brain processes the information and decides what to do next.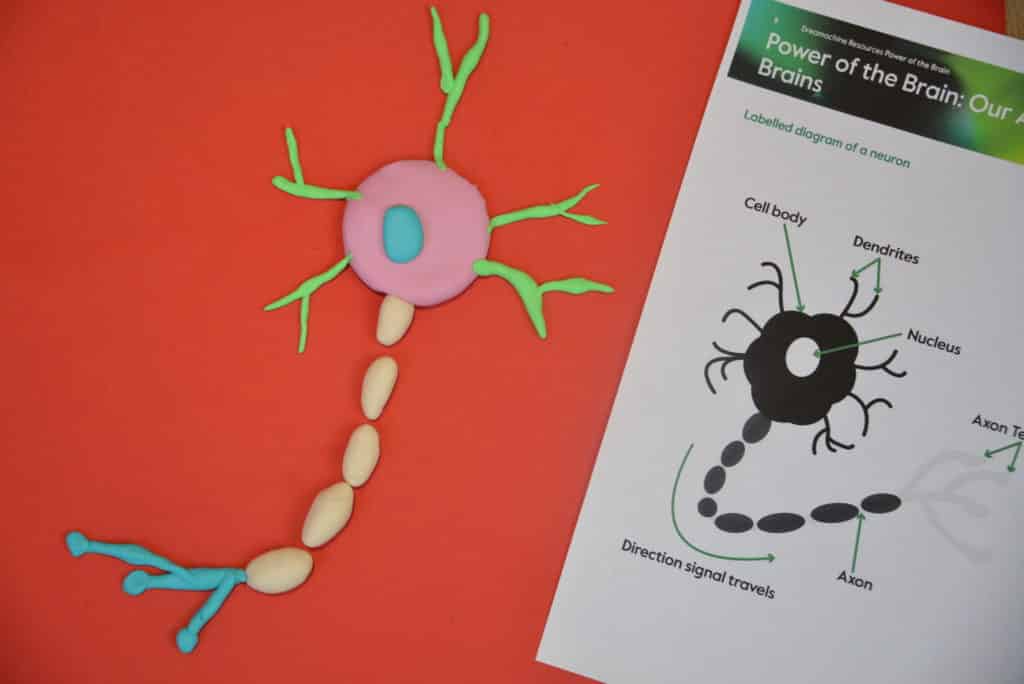 You can test your reaction time using just a ruler. Can you improve your time with practice?
Head to the Dreamachine website to find the full Amazing Brain pack and lots more science activities about perception, illusions and the power of the brain!
The brilliant Dreamachine schools and families programme has been produced by Collective Act with A New Direction, and in partnership with the British Science Association, UNICEF UK and We The Curious. The Dreamachine project is touring the UK this year as part of the Unboxed: Creativity in the UK programme. 
Find out more > schools.dreamachine.world/
This post was created in collaboration with Dreamachine
Last Updated on September 5, 2022 by Emma Vanstone