Science kits always surprise me as they never seem to contain very much, but then provide a surprising amount of entertainment and learning fun. This Science X – Simulating Nature set is no exception.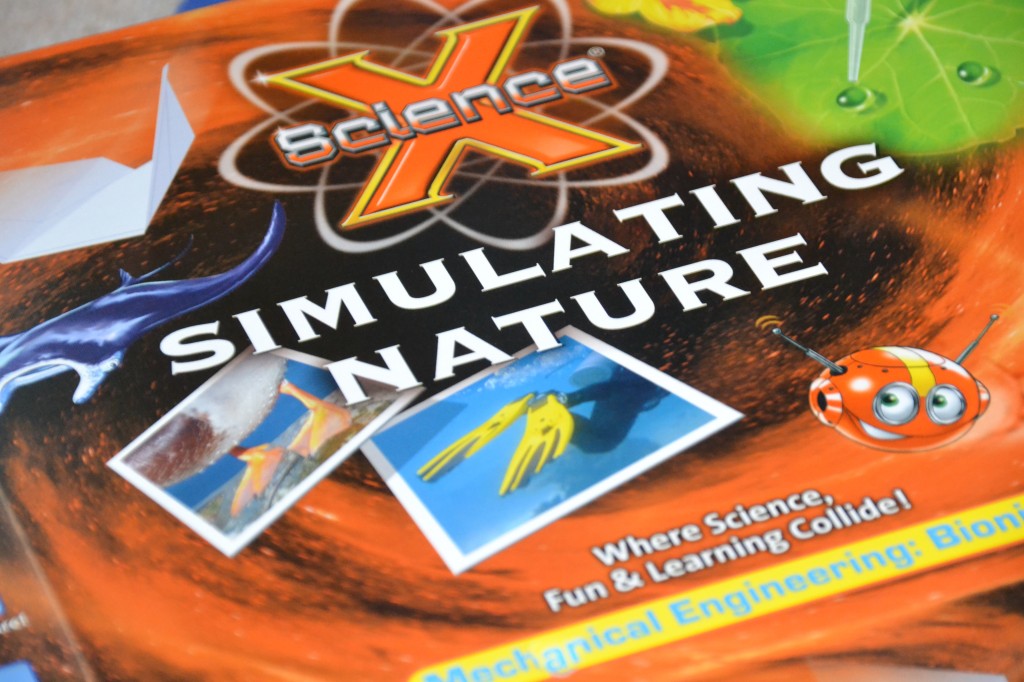 The set explores Bionics which is when principles from nature are used to develop new technologies and products.
The first activity we did was using the simulation cards, with these we had to match something from nature with technology. You can see here that the hands of the mole are similar to the shape of the digger, and the feet of the duck are similar to the flippers on the diver.
These cards led to lots of funny conversations about why we thought thetechnology was like the animal.
The next thing we looked at was the Velcro experiment. We attached a strip of velcro to the inside of a cupboard and hung a bag full of heavy toys from it. We kept adding more and more toys until the velcro started to stretch. We didn't manage to add enough to make the velcro come apart, but Z tells me he wants to try again this weekend.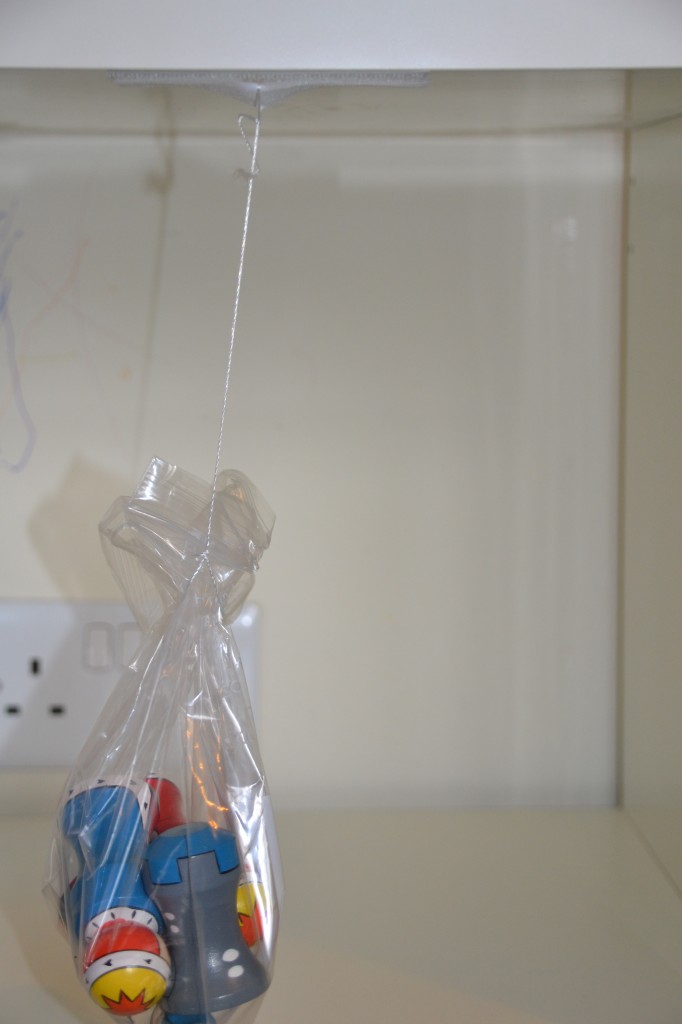 The set includes materials and full easy-to-follow instructions for 15 investigations. Z is only 5, but I know he learned a lot from this set.  We are growing a plant so we can observe how it self-cleans. We explored waterproof materials by observing the shape and how droplets and dirt runoff. We made a model of a paper seed pop, observed a floating ball and made a Manta glider.
Each investigation was fully explained, so Z knew exactly what he was doing and what we were finding out. Most activities could be done over and over again as well, meaning you could use it with multiple children or take to school.
We thought the set was great fun, and it really made us think about how amazing nature is. I know that next time we are out in the garden, Z will be looking at the structures of things and appreciating their function a lot more.
We were sent the Science X kit for the purpose of this review.
Last Updated on July 30, 2023 by Emma Vanstone