As next week is Halloween and half term I thought it'd be fun to put together a collection of SPOOKY Halloween STEM challenges for kids. Try making play dough brains, candy grabbers, mini light-up Halloween houses or one of the super simple spooky STEM ideas in the free printable below.
If you're planning a party I've got some great Halloween party ideas for kids as well.
If you're looking for gross science ideas, my new book might be just the thing. Gross Science contains 60 icky, sticky and gruesome science experiments for kids and is available to order now!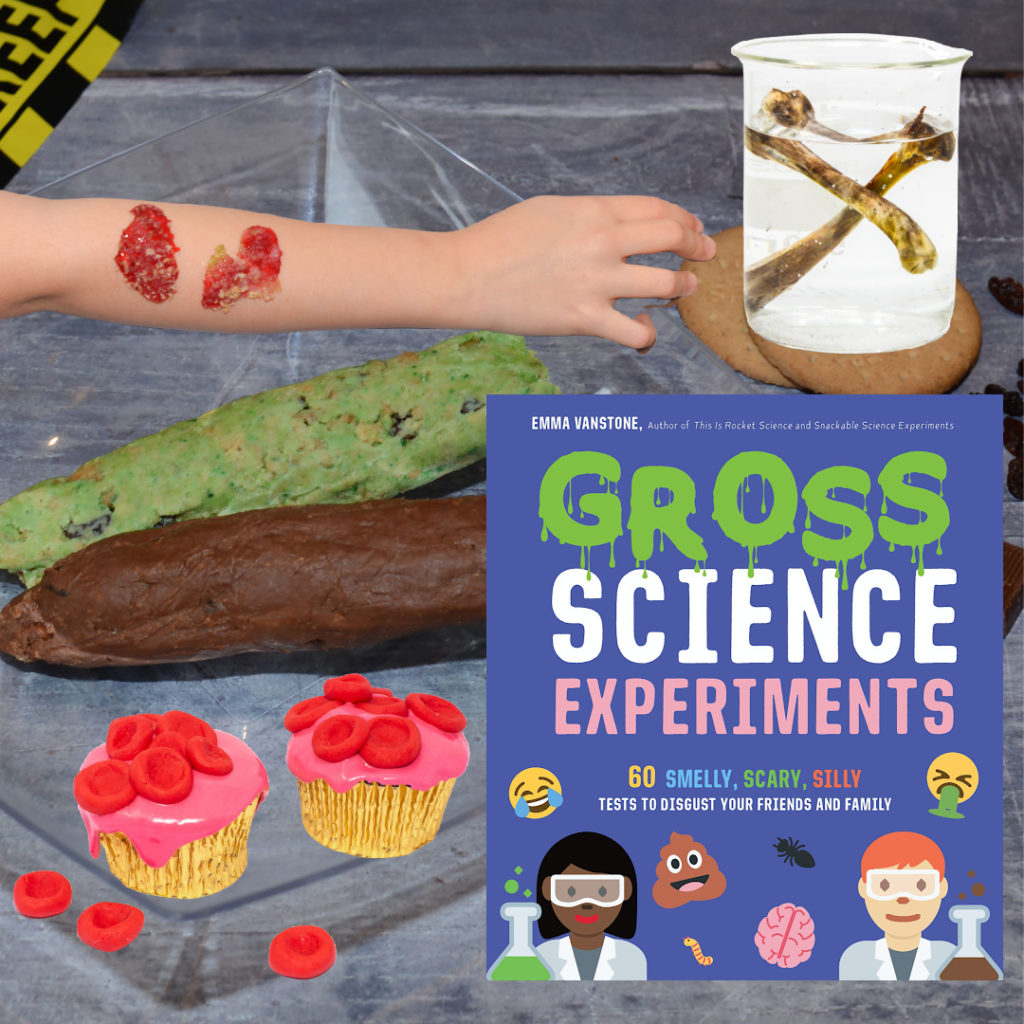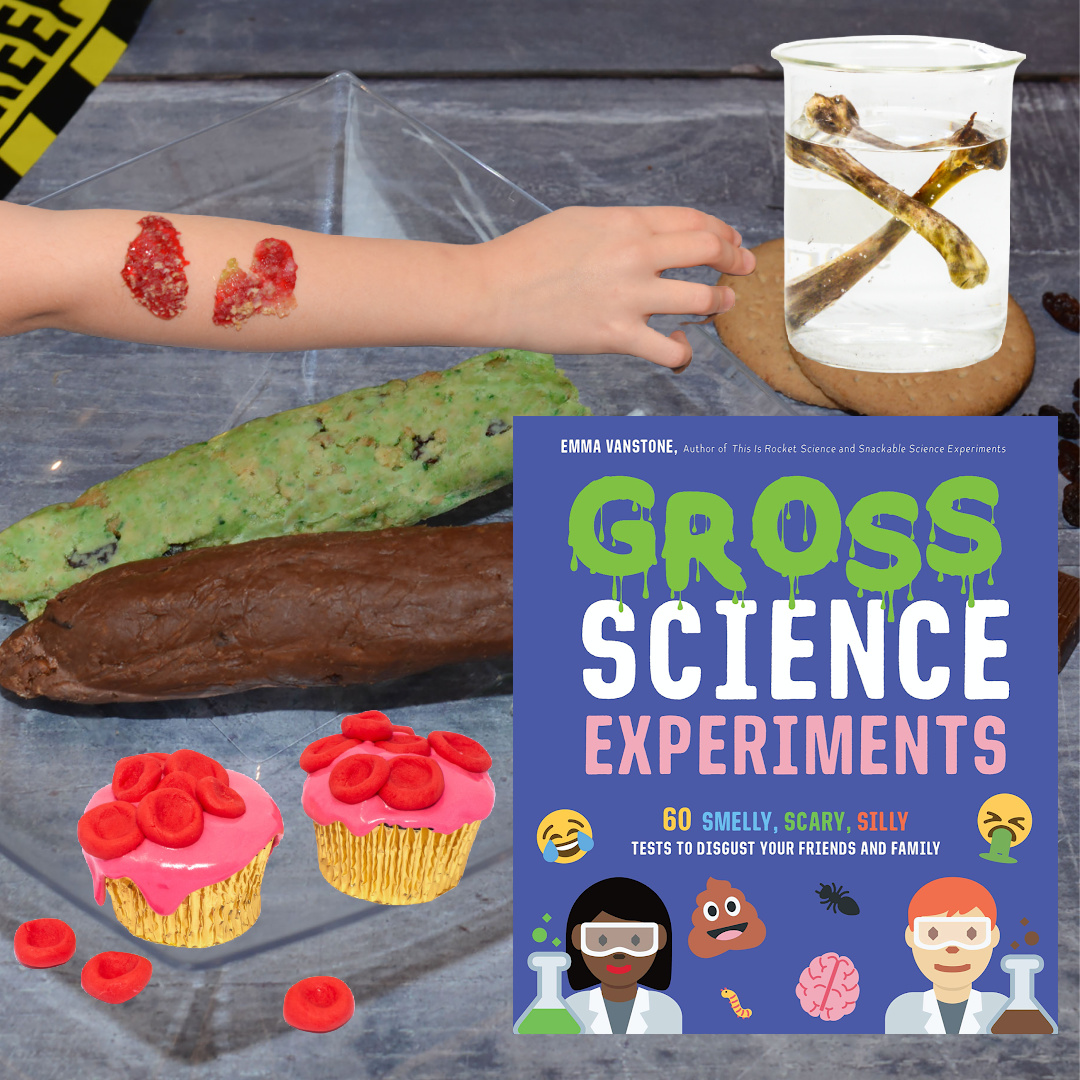 Halloween STEM Challenges for Kids
Halloween Candy Grabber
This craft stick candy grabber is a great science activity for Halloween and may come in and may when trick or treating too!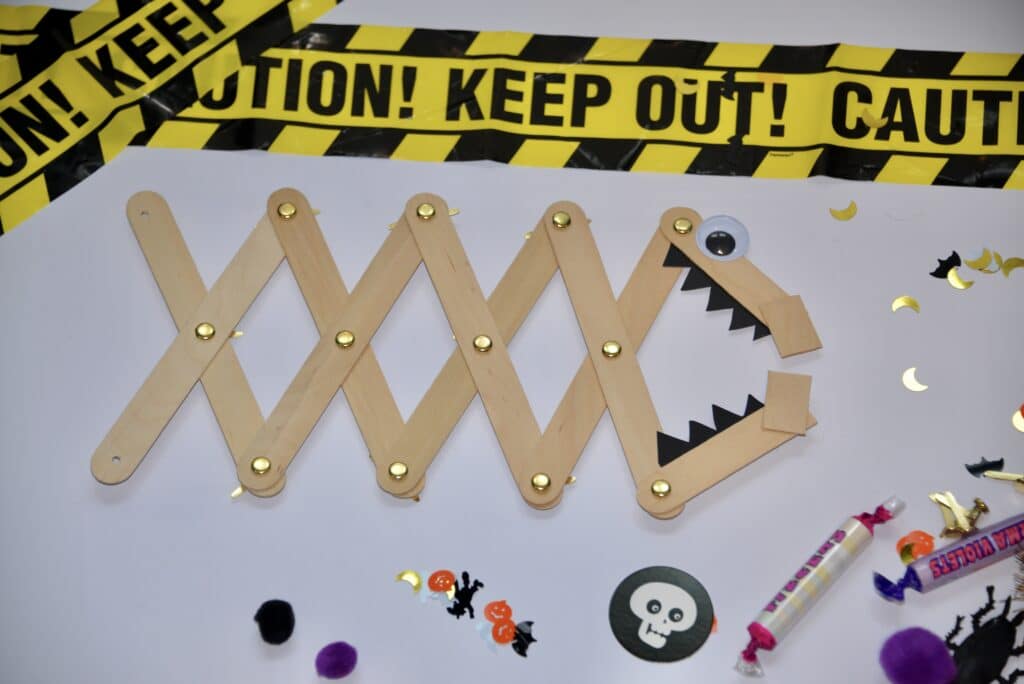 Make a brain
Can you make a brain using play dough? This is a great little challenge for learning about the lobes of the brain and their different functions.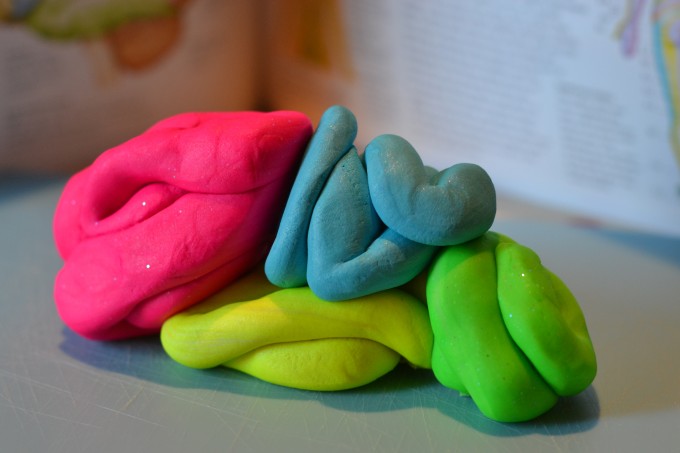 Or Left Bran, Craft Brain has some pretend brilliant brain surgery ideas to try.
Trick or Treat – Halloween STEM Activities
How tall can you build a creepy structure using Halloween candy? Lemon Lime Adventures used toothpicks and little candy pumpkins, but you could use straws and marshmallows, or even plasticine.
Can you make it strong enough to balance a pumpkin on top?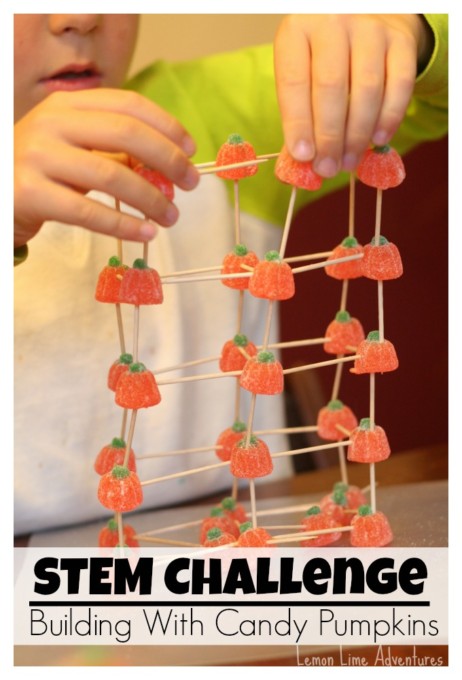 If you've got leftover candy you could try some fun Halloween style candy chromatography.
Blow up a pumpkin without touching it
Can you work out how to blow up a pumpkin balloon without touching it? You could try using alka seltzer and water, popping candy and water or baking soda and vinegar to see which works the best.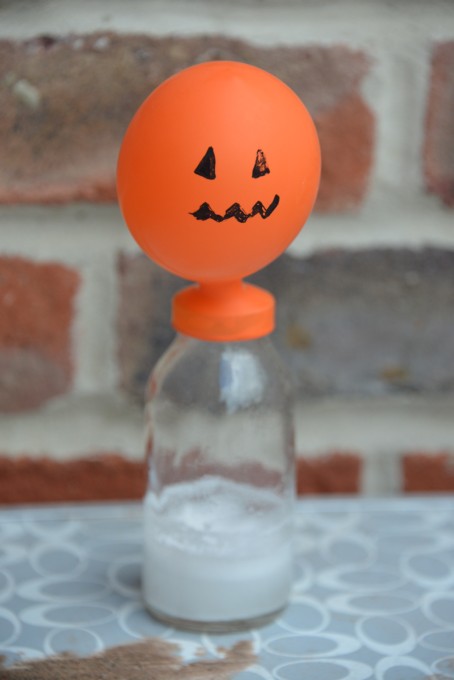 Light up a Halloween House
This easy electricity activity would also make a great pumpkin alternative. Imagine a row of these spooky Halloween houses on your windowsill.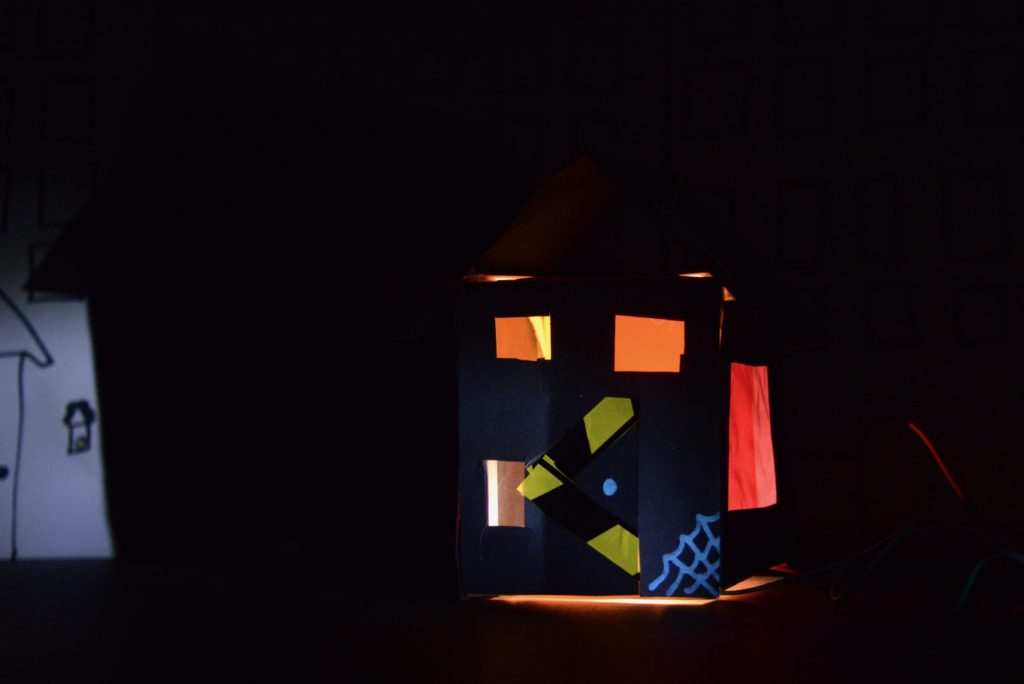 Drawing Robot
Another fun electricity activity is to make a spider drawing robot. You'll need a battery, elastic band, motor and wires for this one.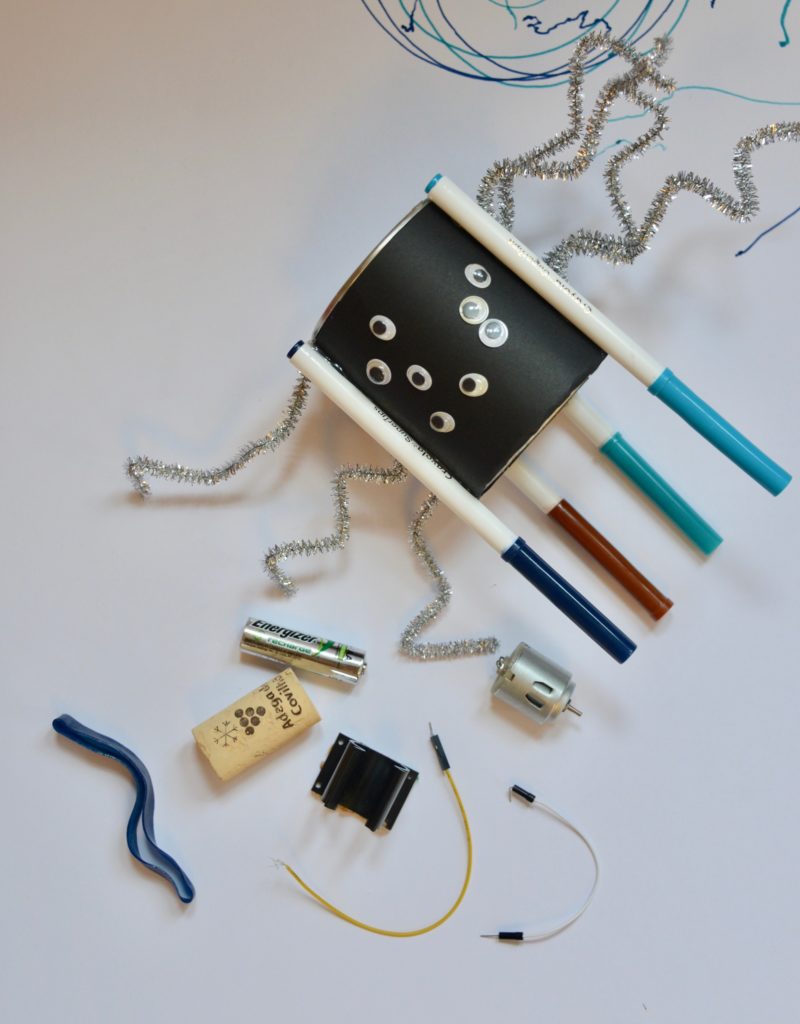 Witchy Potions
Can you find out which witchy drink makes the best bubbles? We used green smoothie, purple grape juice and chocolate milk. Next time we're going to try some fizzy drinks and make cocktails.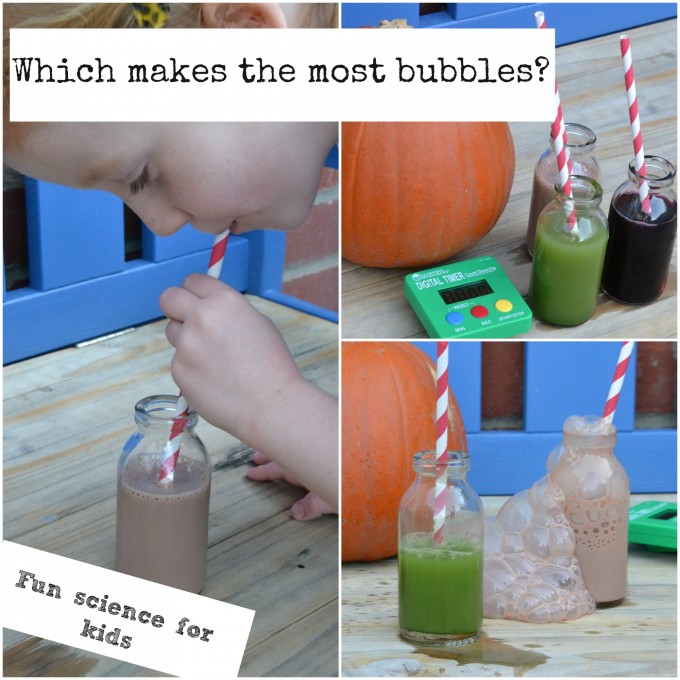 Clean it up!
Can you make a witches potion using glitter and herbs in water and then find a way to make the water clear again? How could you do this?
Hint – what could you use to filter the water?
Try a sieve, colander or even kitchen roll.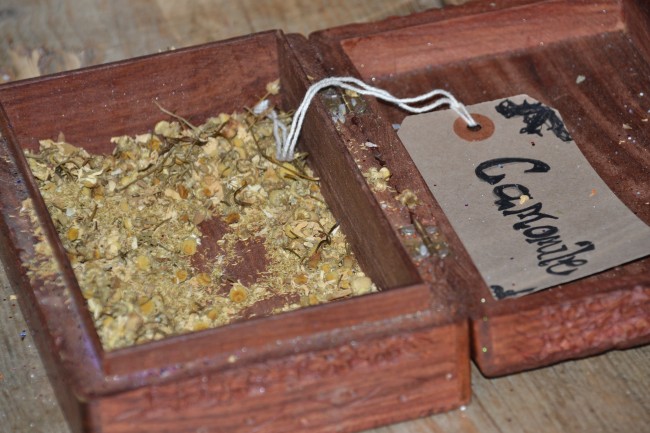 Ghost STEM Challenges
Can you find a way to make a flying ghost?
Try film canister rocket ghosts like Growing a Jewelled Rose or how about making ghosts jump using static electricity?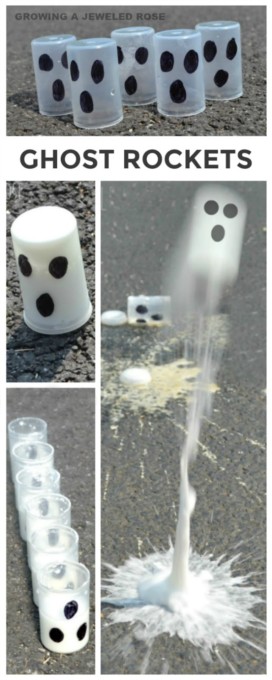 We love these easy Halloween shooters from Red Ted Art. Can you find the perfect combination of weight of the end part and length of straw to make them travel as far as possible?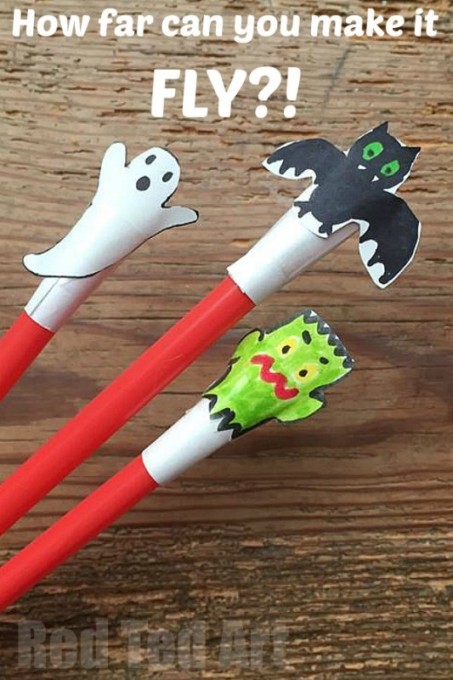 Density – Halloween STEM Activity
Can you make a spooky density jar and find a creepy object to float on each layer?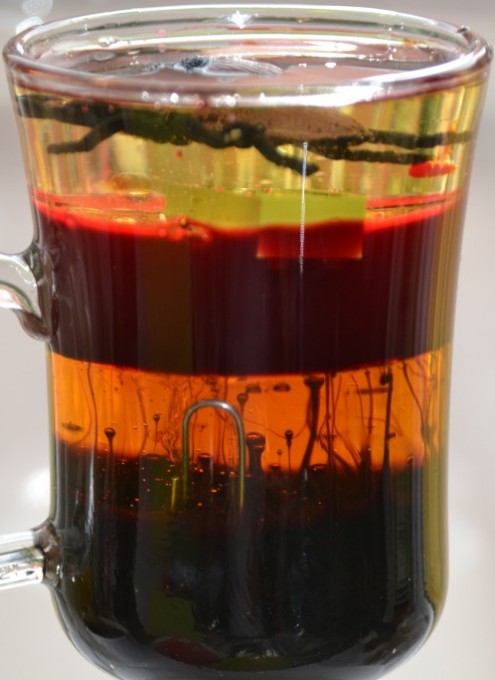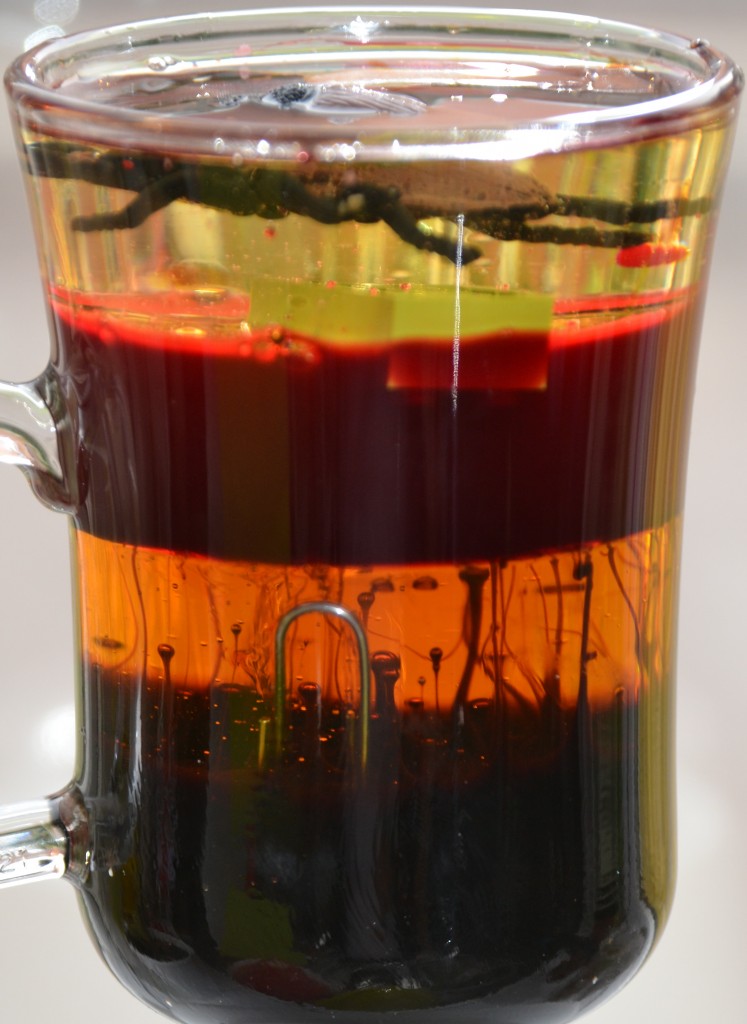 Make some noise
How many different eerie noises can you make with this simple spooky noise maker ? Can you think of any other ways to make creepy noises?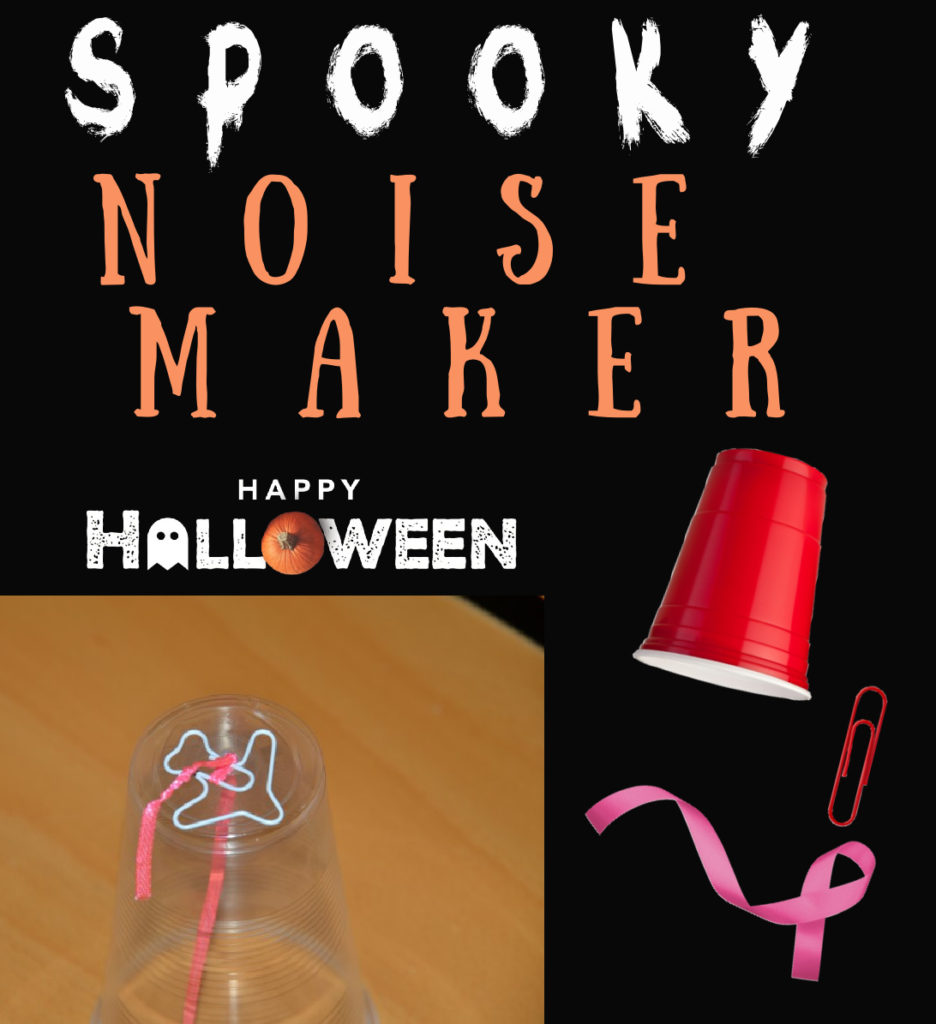 Melting haunted hands
How fast can you melt a haunted hand? We love these from Happy Hooligans.
What would you use to speed up the melting process?
Spooky Shadow Puppets
Can you make a spooky shadow puppet? Bats, ghosts and pumpkins work really well! Add some cellophane for an extra special effect.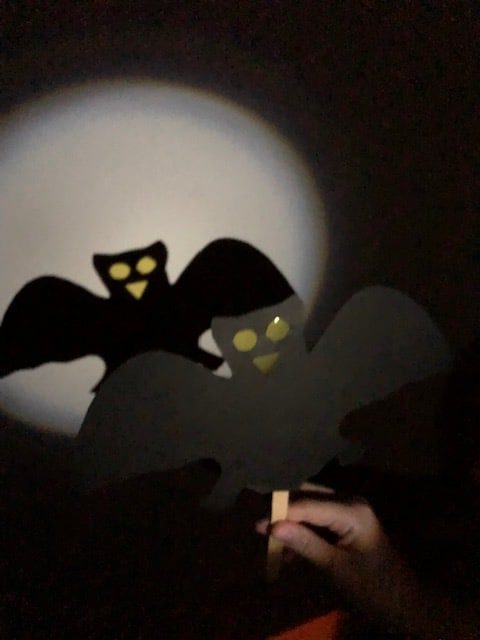 FREE Printable Halloween STEM Challenges
These free printable Halloween STEM Challenges are perfect for a fun STEM afternoon at home or an alternative to a Halloween party.
Make a parachute for a spider, jumping ghosts, shadow puppets or toppling towers.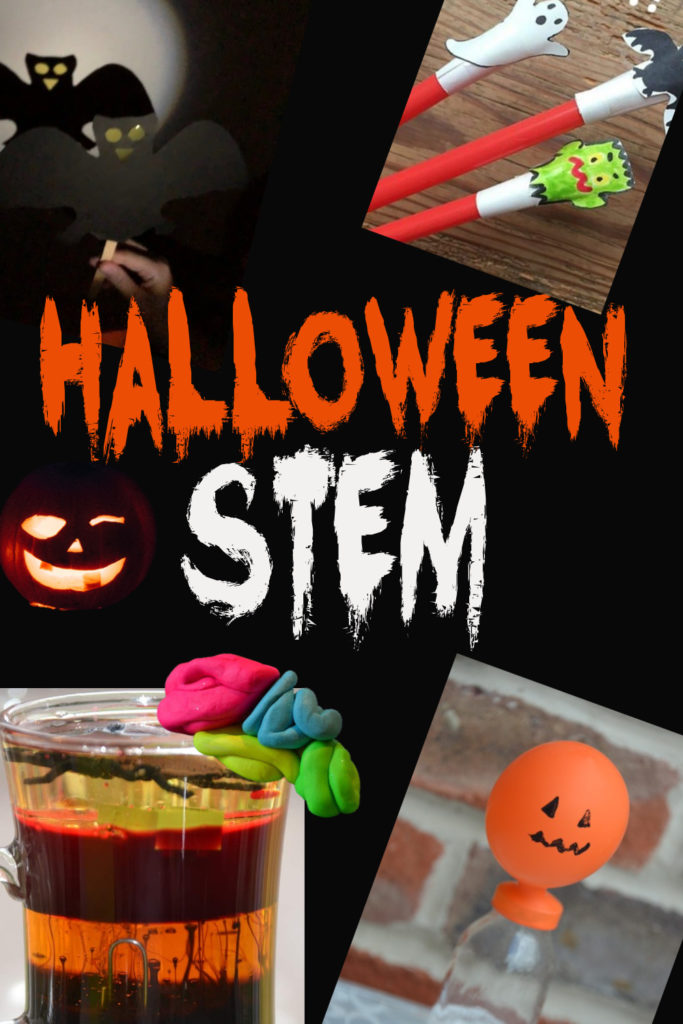 Last Updated on October 21, 2022 by Emma Vanstone