As Halloween is approaching we thought a spider themed drawing robot would be fun to make. These are great fun to design and build and very satisfying to watch as they draw circles all over a page. The movement of the drawing robot can be unpredictable so an interesting extension challenge is to work out why the movement changes. Is it because the position of the pens changes the movement of the battery or motor?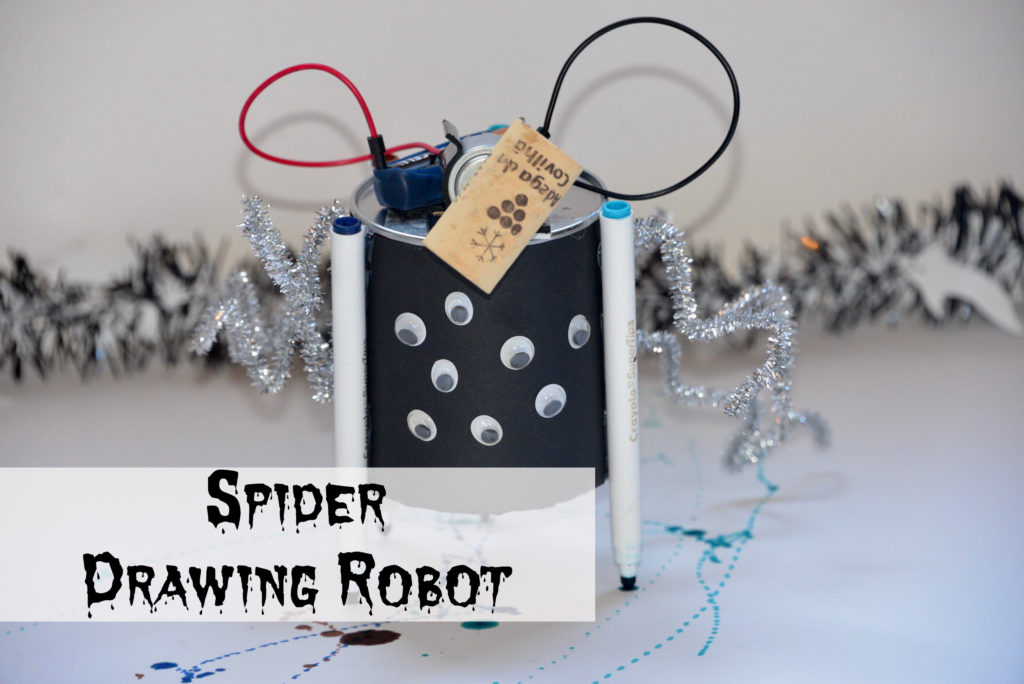 How to make a drawing robot
You can find full instructions and links to the products you need in our how to make a scribble post post.
I used a small Pringles tub to make our spider with googly eyes and silver pipe cleaners for legs. A hot glue gun was very handy for sticking the legs and pens to the Pringles tub too.
If you don't have a cork you could attach a peg to the motor.
Drawing Robot Investigation Ideas
Experiment with the pens higher and lower to work out how this changes the drawing.
Add a trailing pen behind or to the side of your scribble bot.
Can you add a switch or buzzer to your circuit?
Affiliate links