Kerry made this very cool eerie sounds device two years ago. I made one today with my children and they LOVED the spooky noises it made. They kept scaring me, hiding round corners and creaking.
How to make a spooky noise maker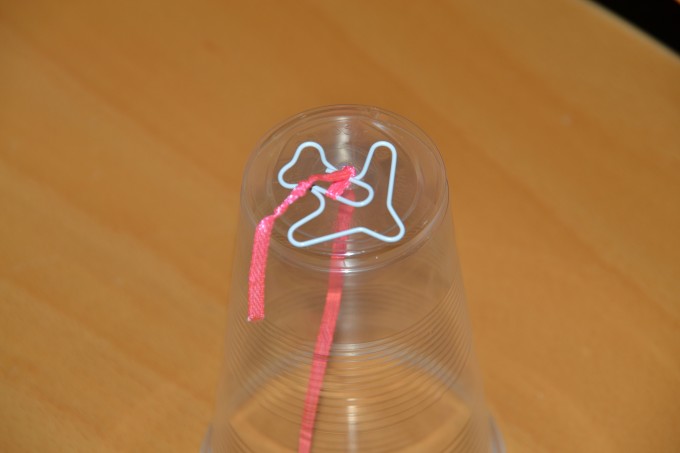 To make a spooky noise maker you will need
A plastic cup
A paperclip
Some ribbon
Water
Thick tissue or paper towel.
Something to make a hole in your cup.
How to make a spooky noise maker
1. Carefully pierce a hole in the top of the cup.
2. Thread the ribbon through the hole and tie a small knot at the end.
3. Attach the paper clip.
6. Wet a small paper towel.
7. Fold this round the ribbon and pull down!
The spooky noise maker should sound like a creaky door.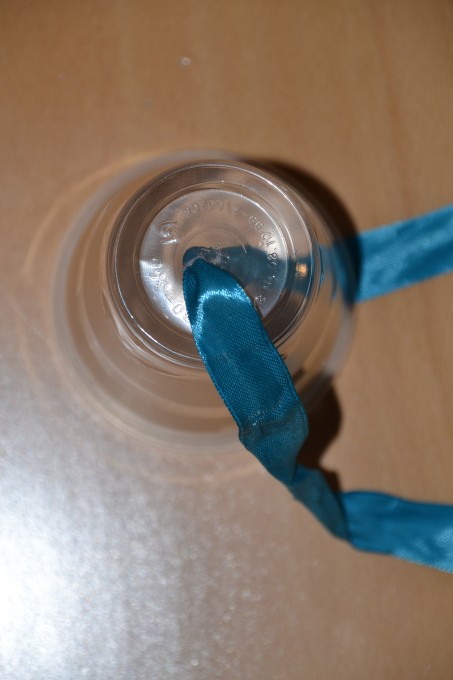 How does it work?
The cup acts like a sound board. If you rubbed the towel down the ribbon without the cup attached you wouldn't hear any sound, but the cup amplifies the vibrations created by the movement creating the spooky noise.
More ideas
Try different widths of ribbon and listen to how the noise changes.
What if you just pull the ribbon through the cup. Does it still make a noise?
Don't forget to check out our other Halloween science sxperiments.
You might also like my new book Gross Science which is full of icky, sticky and stinky science experiments for kids!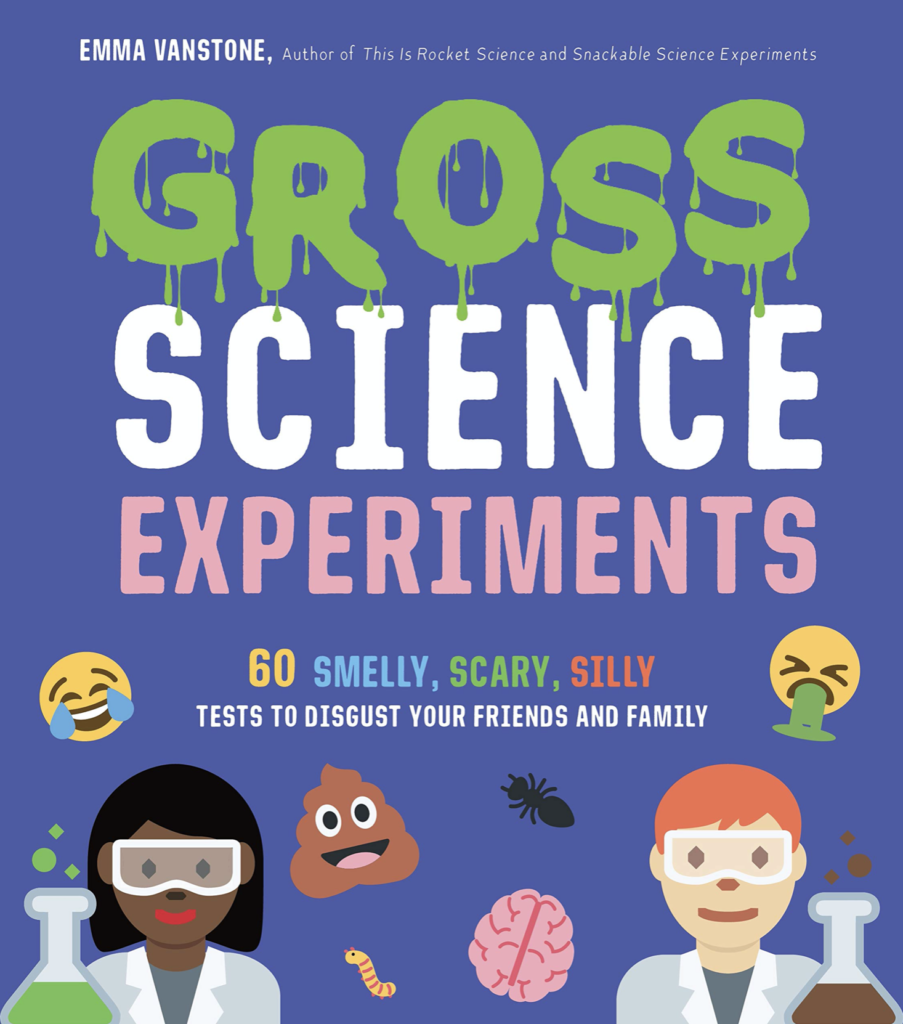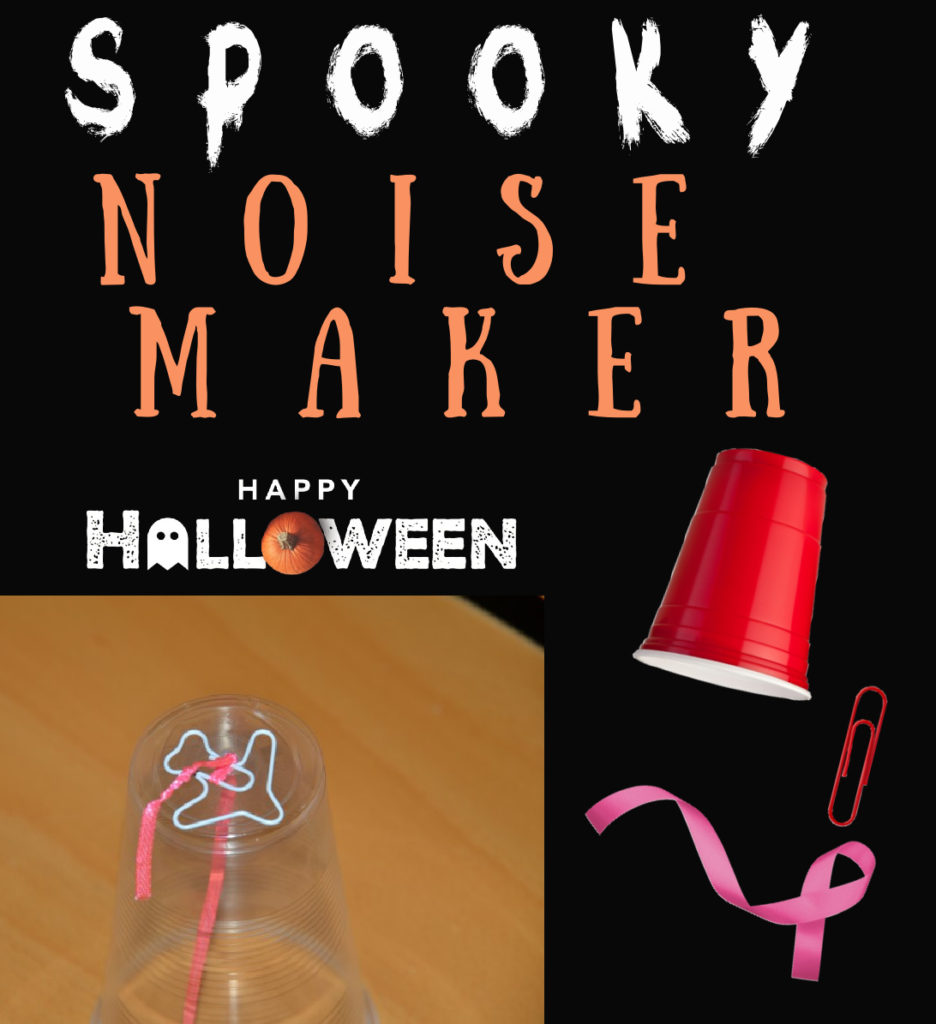 Last Updated on September 28, 2022 by Emma Vanstone