It's almost Halloween, which means we're in crazy spooky activity mode. I wasn't sure I'd have time to post much new content this year, but a couple of easy ideas popped into my head and I couldn't resist trying them out. Did you see our Spider Drawing Robot?
We've built circuits to light up houses before and you can see how to make a switch using just a piece of card and paperclip too. This is our spooky version!
Spooky Circuits for Kids
First we built a cardboard house with a wooden frame and decorated it to look spooky. I added coloured cellophane to the windows.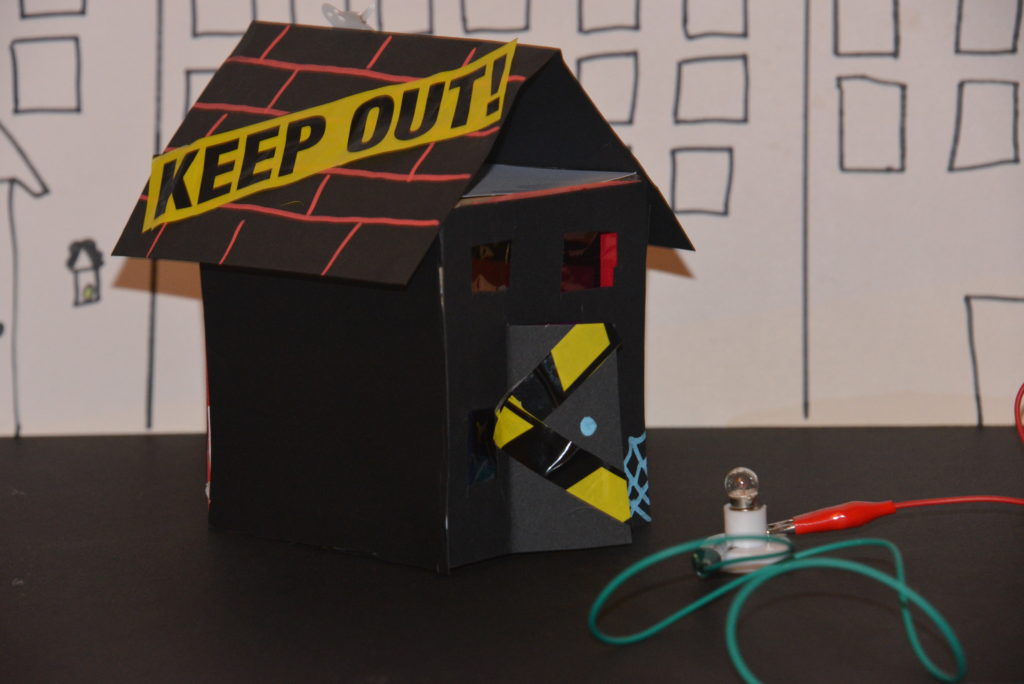 Then we set up a simple circuit with a switch.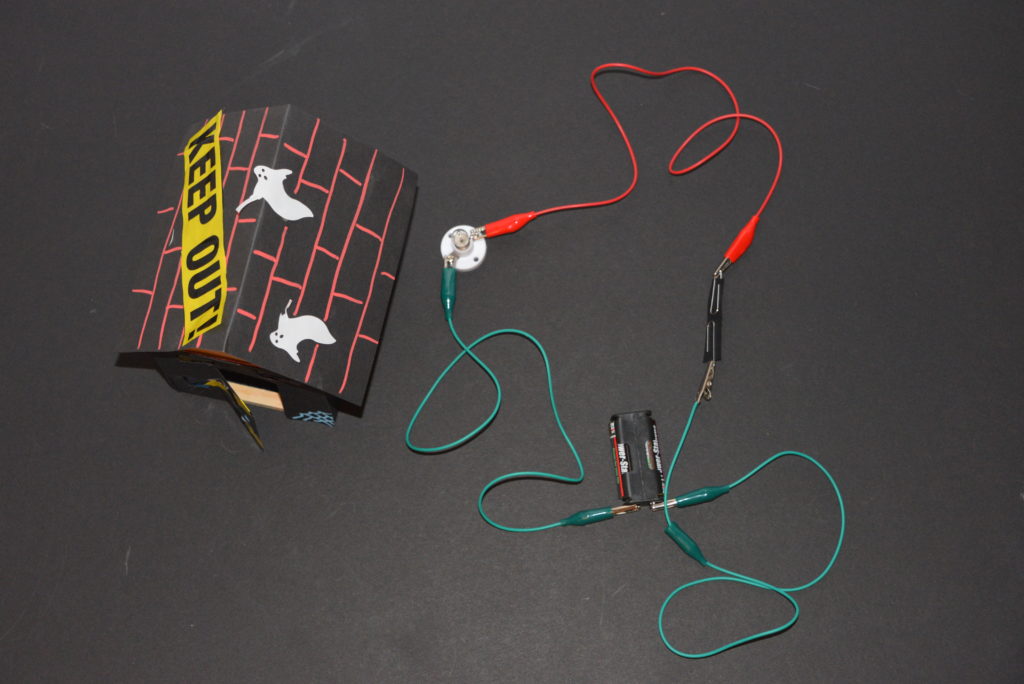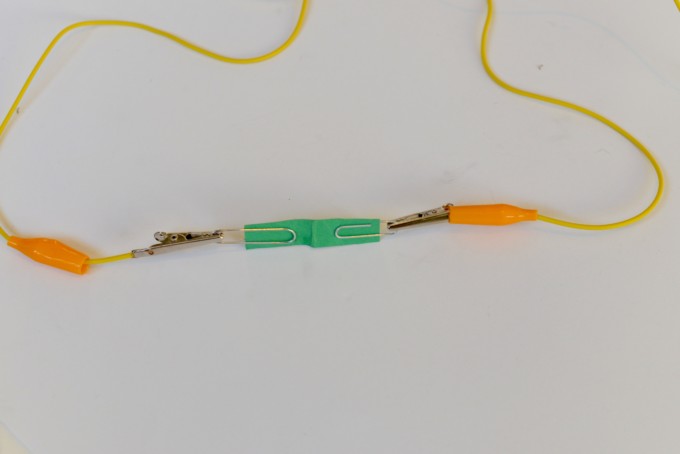 We tested our circuit which worked brilliantly and turned off the lights.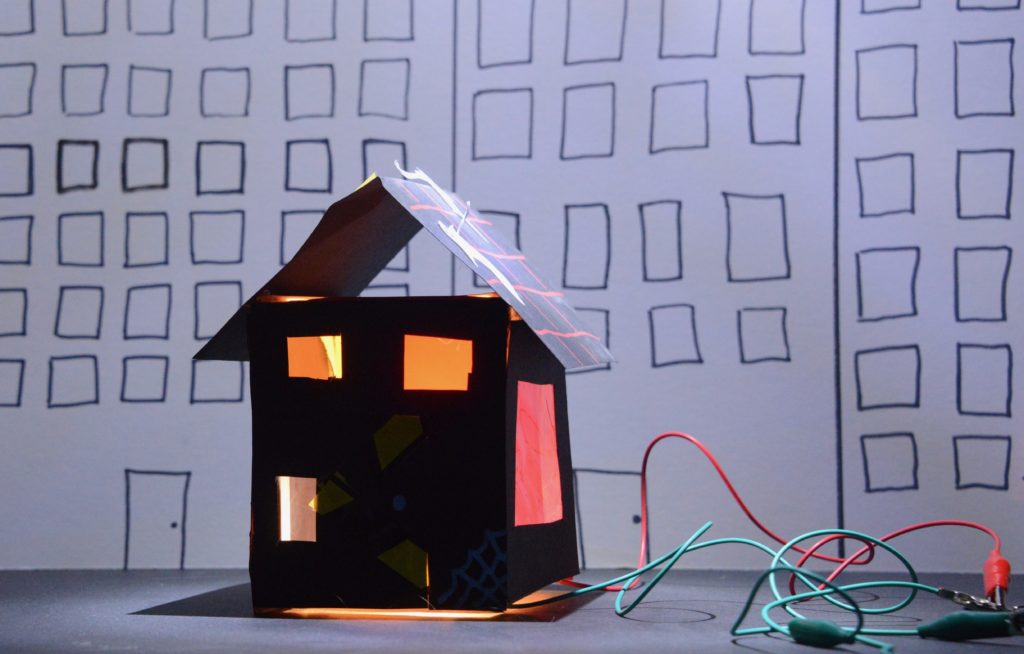 If you made a few, these would be great to have on a window sill at Halloween.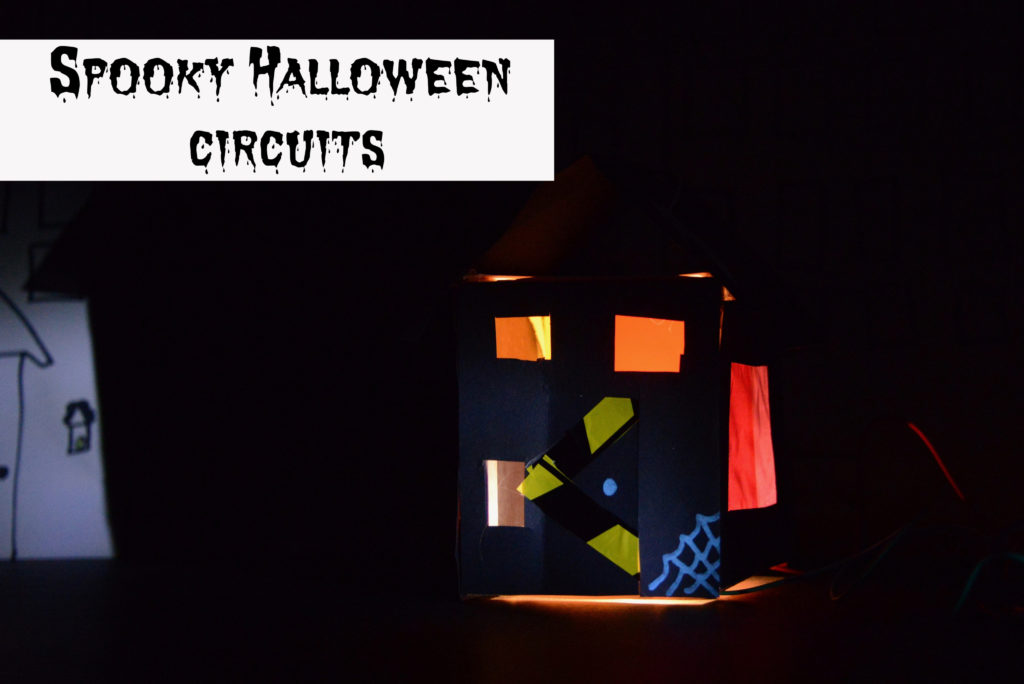 Circuits for Kids
Make a play dough circuit snowman
How to make a play dough circuit.