I can't quite believe it's December already, where has the year gone? My planning list is longer than my arm and I feel like time is slipping away from me. Having three school age children also means that I have a LOT of teachers to thank.
Thank a Teacher is a nationwide campaign set up to celebrate the life-changing impact that teachers can have on children. I know I had several teachers who most definitely shaped my path through life and I wish I could go back and thank them. My children have had lots of very special teachers over the years too, and I always try and find a special way to thank them at Christmas and the end of the year.
The Thank a Teacher website is a great way to thank a special teacher and if you submit your nomination before December 8th, the card will arrive before Christmas!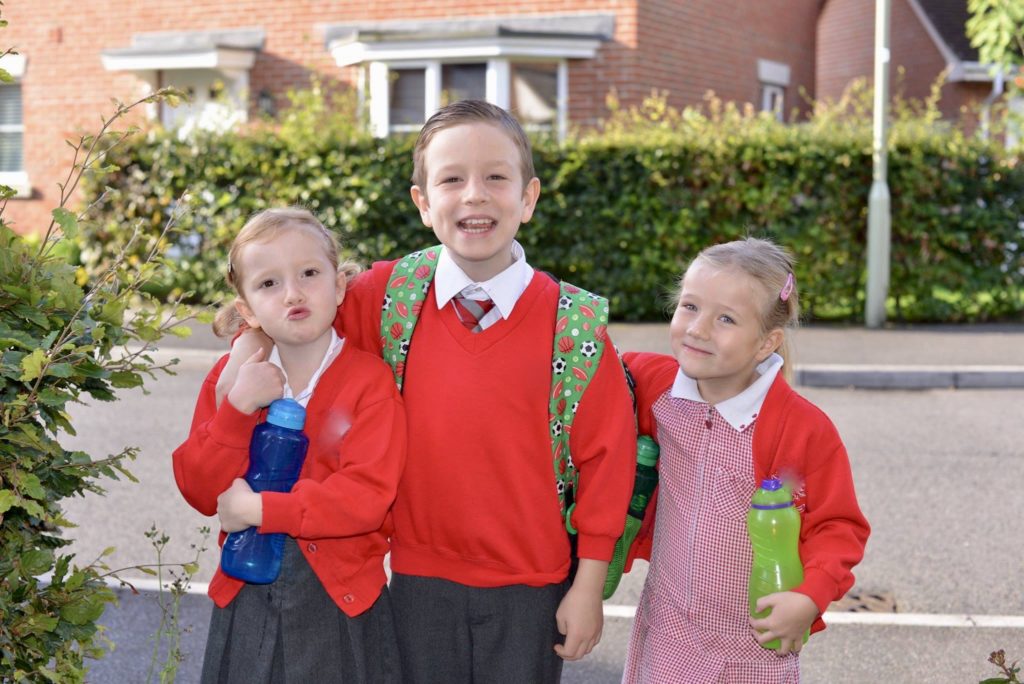 I asked my youngest daughter which teacher she would like to nominate and she choose a teacher from a couple of years ago, who generally made school and learning fun and filled every member of his class with confidence. Hannah loved that she could almost go back in time and send a personalised and very special thank you to him.
Nominating a teacher is easy just complete the short form, and Thank a Teacher will send a card to your teacher, at their school, in time for Christmas!
All you need to know is the teachers name and school and it's helpful to also know the school's address, website and social media handles if they have them.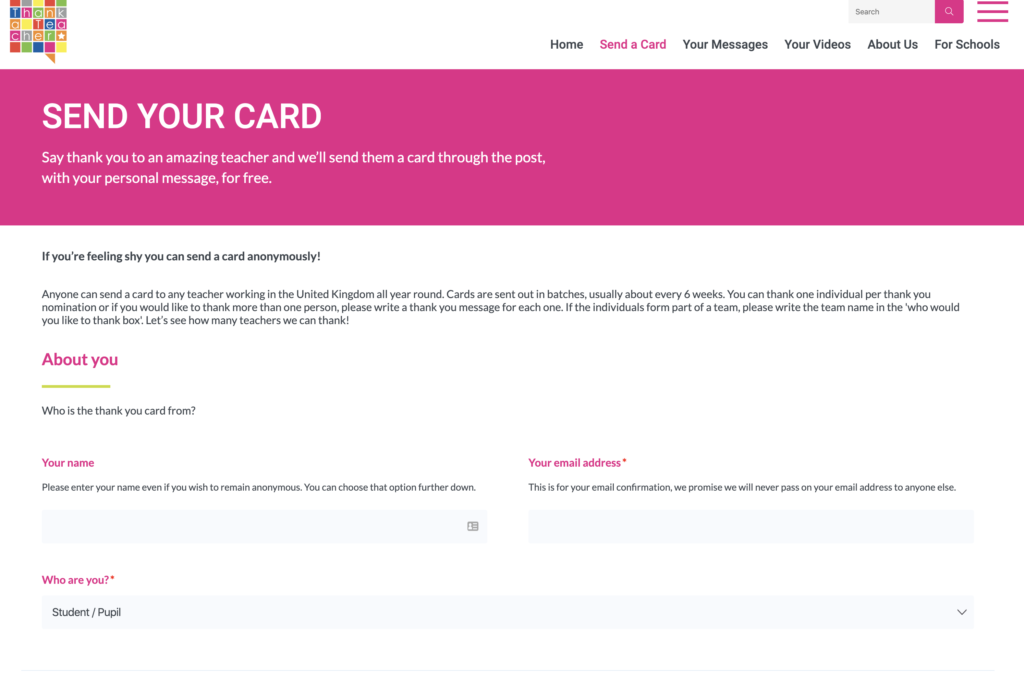 You don't even have to sign the card, which I think is a great option, as sometimes an anonymous thank you is even more special.
We love this campaign and think it's a great alternative ( or addition ) to a more traditional Christmas gift.
Nominations can also come from parents, grandparents or colleagues.
Just remember to nominate by December 8th to ensure your card arrives in time for Christmas! I know I always appreciate a surprise thank you and I'm sure teachers feel the same.
Who would you thank?
Sponsored post in association with the Thank a Teacher
Last Updated on December 3, 2019 by Emma Vanstone