Citizen Science is when members of the public get involved with scientific research by designing experiments and collecting, sorting and analysing information. It's about giving everyone an opportunity to be involved in science!
Citizen science projects can be anything from monitoring butterfly and bee populations to spotting cancer cells in images.
You might also hear citizen science referred to as crowdsourced science.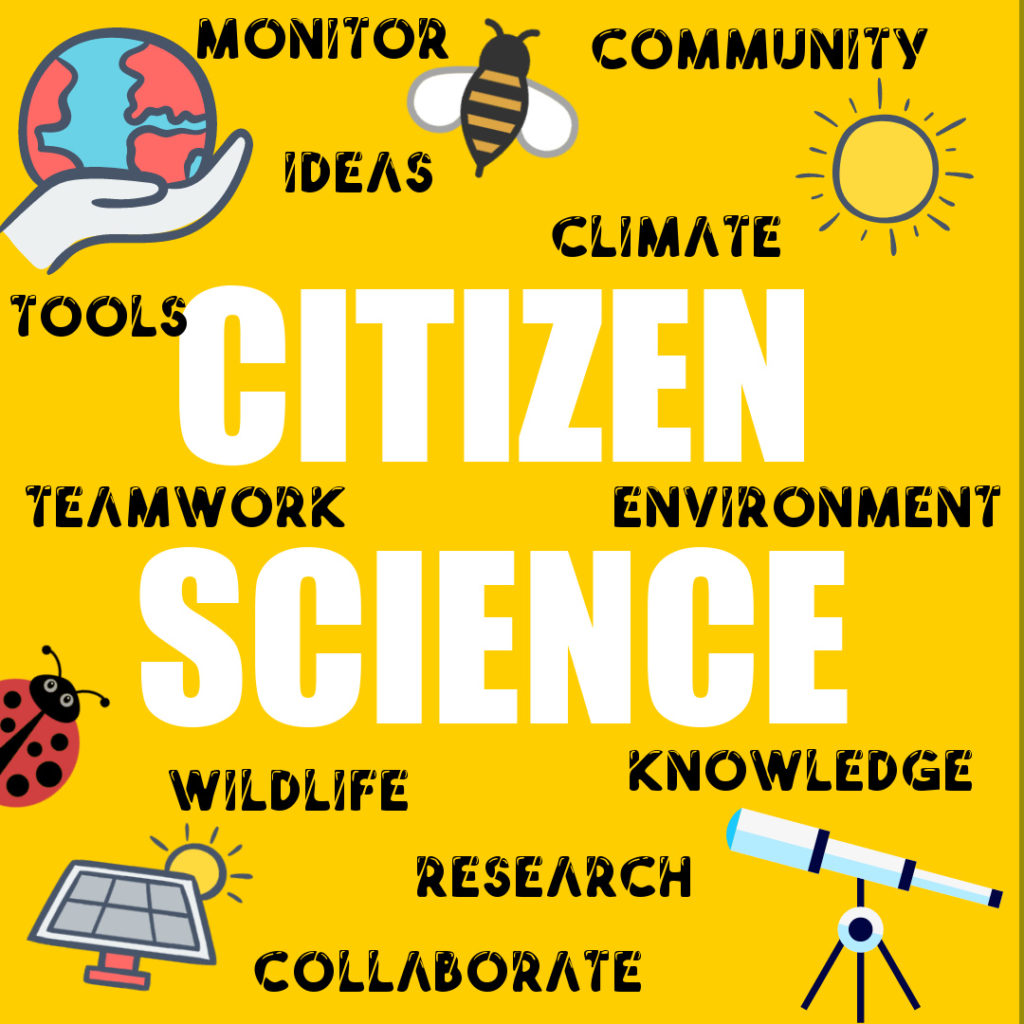 Why should you get involved?
Citizen Science is a great opportunity to get involved in large collaborative projects and really make a difference to the future of our world. Imagine if your contribution became part of a huge scientific development!
The use of apps and games make being a citizen scientist easy to add into your usual activities with family and friends. Get outside and count butterflies or worms or analyse pre existing data in your spare time. Whatever you're interested in there's bound to be a project you'll want to join.
You don't generally need any pre-existing knowledge or skills to join a citizen science project, there are videos or clear instructions to explain what you need to to do.
Example of Citizen Science
Cancer Research UK used citizen scientists to analyse data through apps and games!
The Audubon Christmas Bird Count has been running for over 100 years using volunteers to count winter bird populations. This is a really important project for assessing the impact of climate change on bird populations.
Find a Citizen Science Research Project
Worldwide Citizen Science Projects
NASA currently have 28 different citizen science projects you can get involved with! You can help classify coral reefs, search for new planets, find for penguin colonies in satellite images and lots more!
Help classify galaxies with Galaxy Zoo.
Play a part in helping scientists discover how the retina processes information by playing a game to map the brain with Eyewire.
Citizen Science Projects in the UK
The UK Centre for Ecology and Hydrology has some great apps for recording information about algae, butterflies, ladybirds and moths.
Join Garden Birdwatch to help with research into how and why populations of garden wildlife are changing.
Search for seaweed along the British coastline with the Big Seaweed Search! This is a collaboration between the Natural History Museum and the Marine Conservation society.
Join the Big Butterfly Count. This starts on the 15th July 2022 and runs until Sunday 7th August.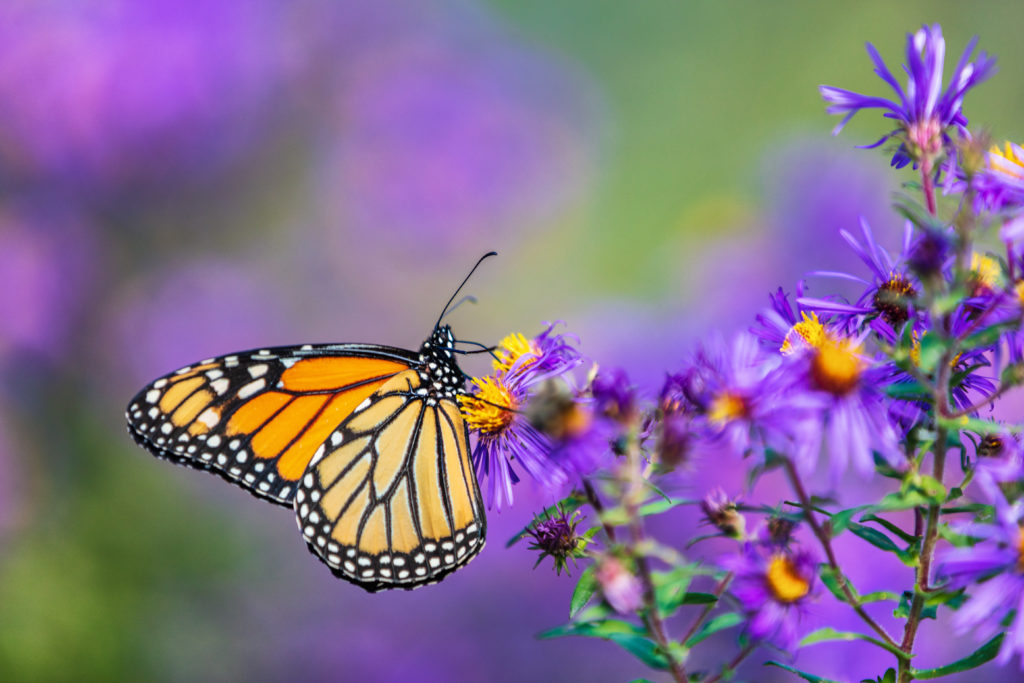 Citizen Science Projects in the United States
If you're in the United States try citizenscience.gov to find lots of research projects to join.
Also for people in the United States are some great projects suggested by National Geographic including counting horseshoe crabs, monitoring bird nests and identifying frogs and toads.
If you get involved in any of the projects above I'd love to hear how you get on and what you discover!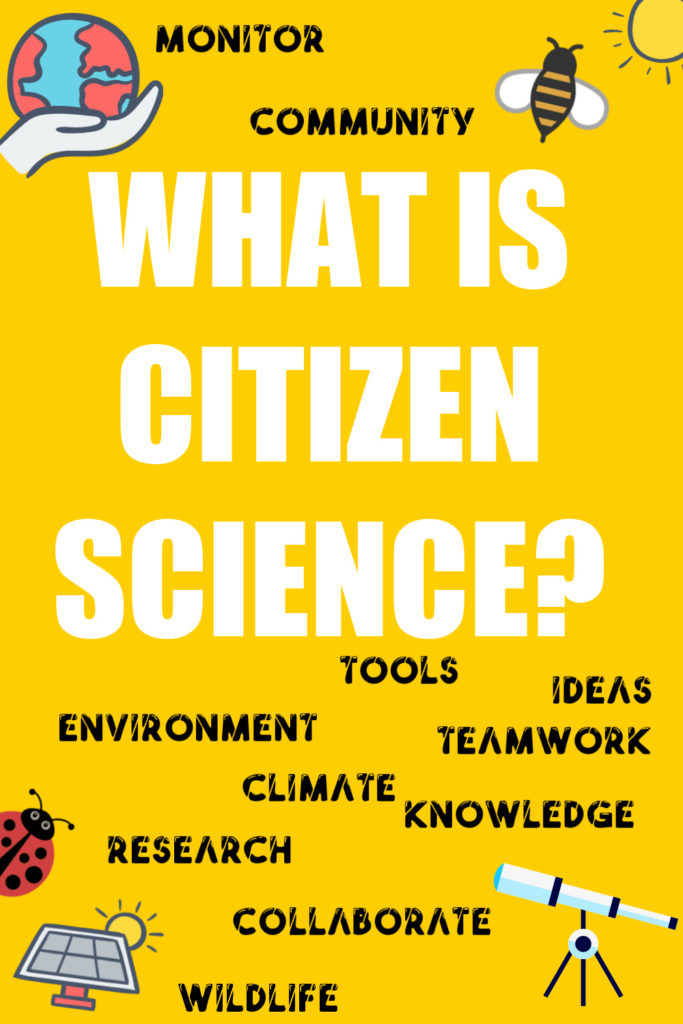 Last Updated on June 26, 2022 by Emma Vanstone