My two little girls adore their Lottie dolls, so I'm VERY excited to have two Fossil Hunter Lotties, plus a Superhero outfit set to giveaway this month!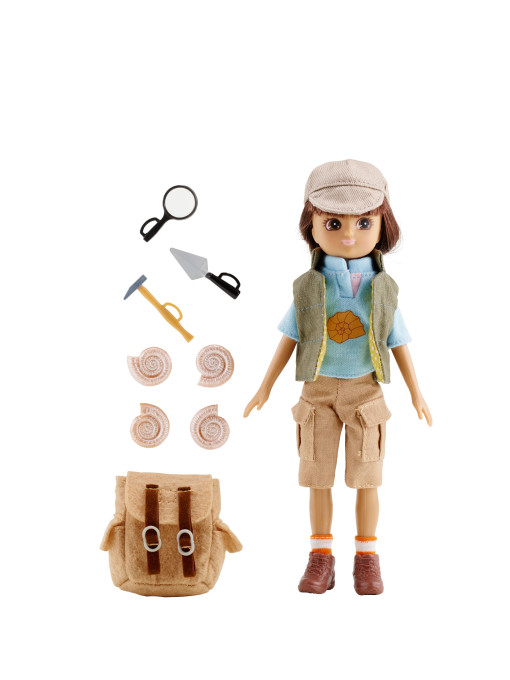 Lottie is a very cute, dinky doll with a child like figure. She can stand up, has bendable arms and legs making her easy to dress and lovely soft, easily brushable hair.  I love the ethos behind Lottie, she's not about jewellery and high heels, but wears clothes like real children and is a positive role model. The website also has some fantastic resources including promoting great women and some brilliant science activity ideas too.
I just popped upstairs to find our Lottie dolls to photograph for you and this is what I found.
Fossil Hunter Lottie and School Days Lottie look to be reading something together, I like that they have a coat and cape next to them.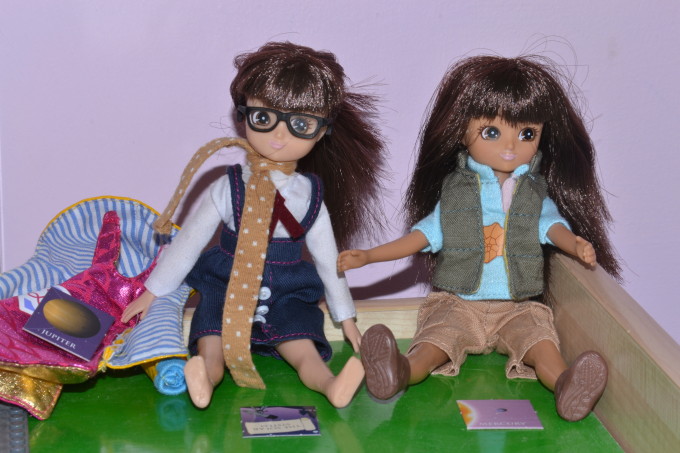 Superhero Lottie seems to be sat in a butterfly garden, looking very stylish with her scarf and pony tail! Our Lottie dolls are very well cared for and have become a big part in imaginative games. We'd definitely recommend them.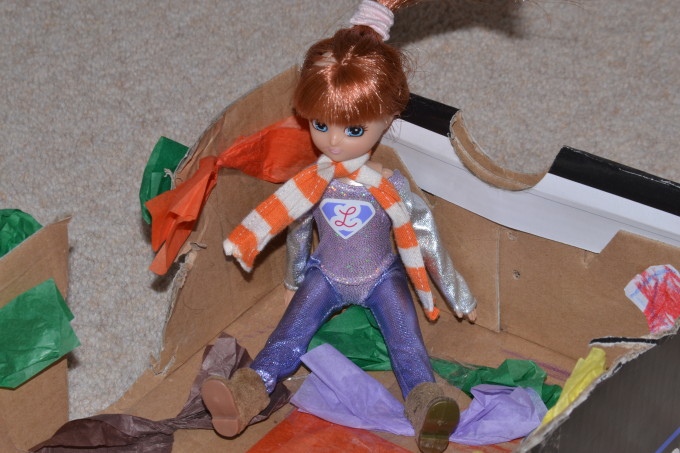 If you'd like to win one of two Fossil Hunter Lottie Dolls with a Superhero outfit set please complete the rafflecopter form below.
Thanks to Lottie for donating such a great prize!
Last Updated on June 5, 2015 by Emma Vanstone