Have you ever wondered why if you rub a balloon on your hair it makes your hair stand up on end? It's all to do with something called static electricity.
It's also static electricity that sometimes gives you a shock when you touch something metal. The conductive metal discharges any static electricity that has built up on your skin creating a small electrostatic shock.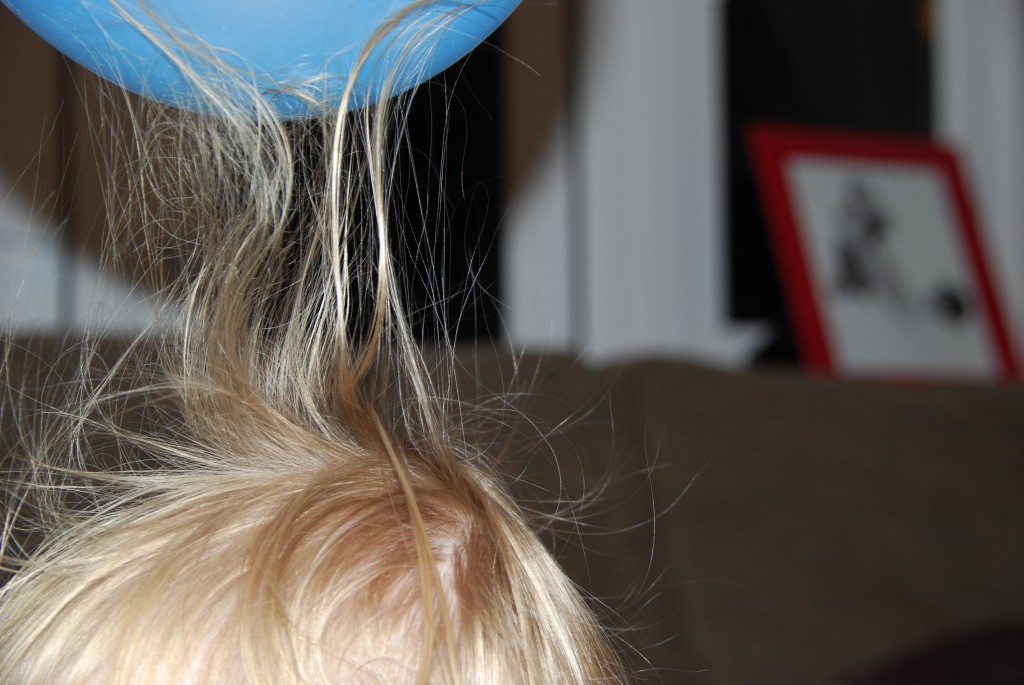 To make your hair stand on end all you need to do is blow up a balloon and rub it on your jumper or hair.
Then place the balloon above your hair or some tissue paper and watch the hair or tissue paper become attracted to the balloon.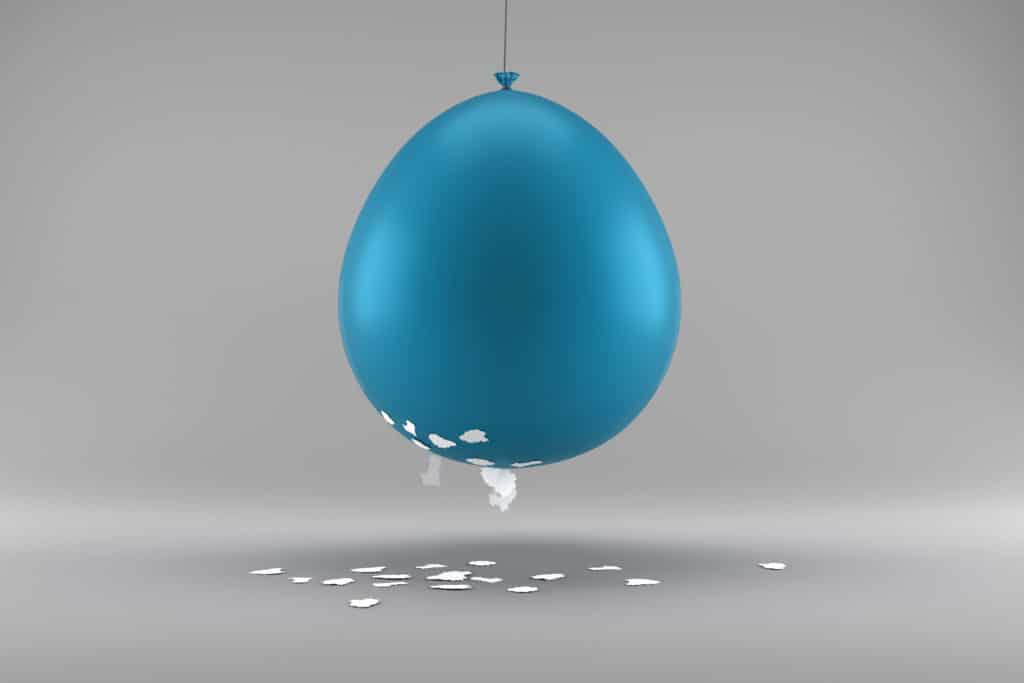 Investigate
Try recording the time hair stands up for if you rub it across your head, once, 5 times and 10 times.
Do you think there will be a difference?
What is static electricity?
All objects are made of atoms. Inside atoms are protons, electrons and neutrons. Protons have a positive charge, electrons have a negative and neutrons have a neutral charge.
Opposite charges attract each other and like charges repel.
Mostly charges in an object are equal and balanced, static electricity occurs when the charges become imbalanced.
When you rub a balloon on a jumper, you add electrons to the surface of the balloon. Your hair is now more positively charged than the balloon, so when the balloon comes close, the hair is attracted to the balloon and so sticks up on end.
The same explanation works when you stick a static electricity-charged balloon to a wall. Opposite charges attract, so the negatively charged balloon is attracted to the more positive wall.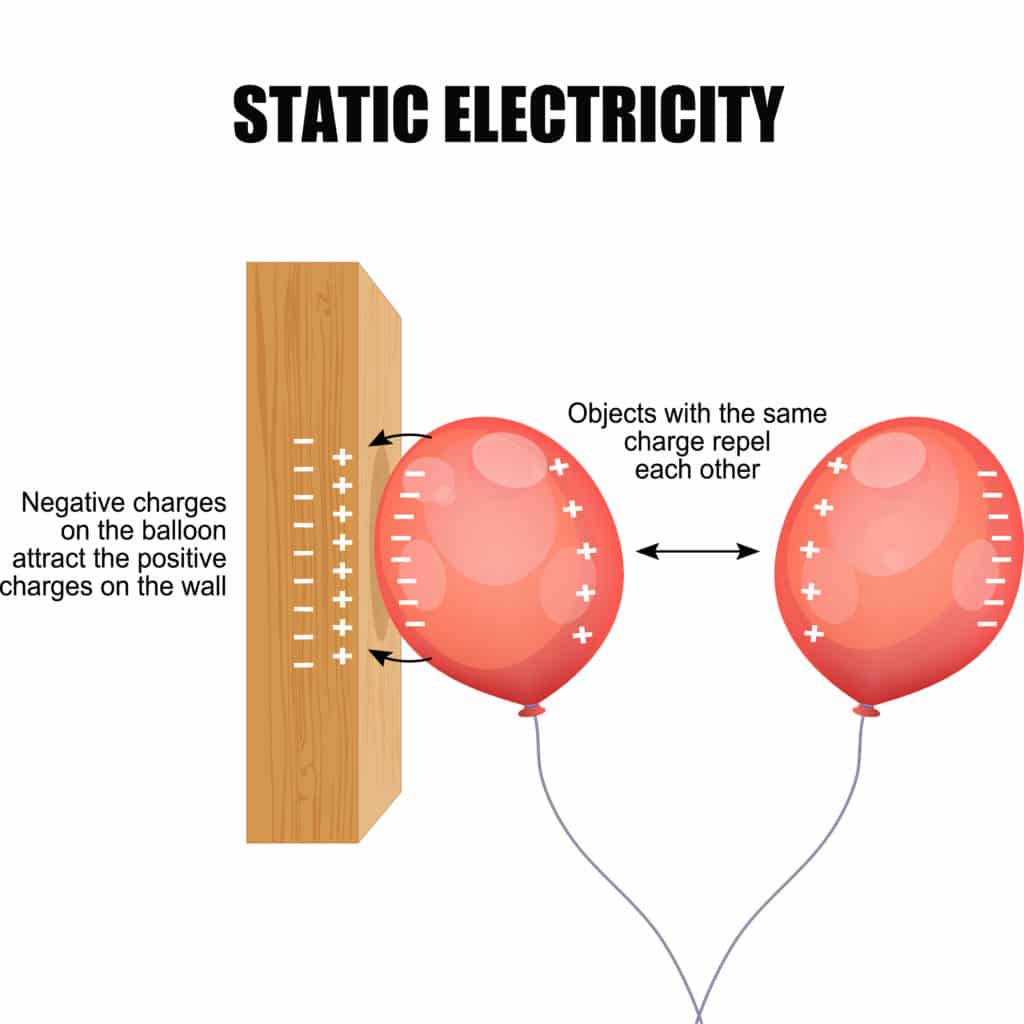 You could try lots of different items to find out which sticks to the balloon.
More static electricity experiments for kids
Frugal Fun for Boys and Girls shows how to bend water using static electricity.
Try our jumping tissue paper frogs experiment.
Static Electricity Facts
Static electricity is called static electricity because the charge stays in a certain area for a period of time rather than flowing elsewhere.
Lightning is an example of static electricity. Lightning occurs when static electricity builds up in clouds which causes a huge spark to form between the cloud and the ground!
Printers use static electricity to attract the ink to paper.
Electrical components can be very sensitive to static electricity, which is why they are packaged in anti-static bags.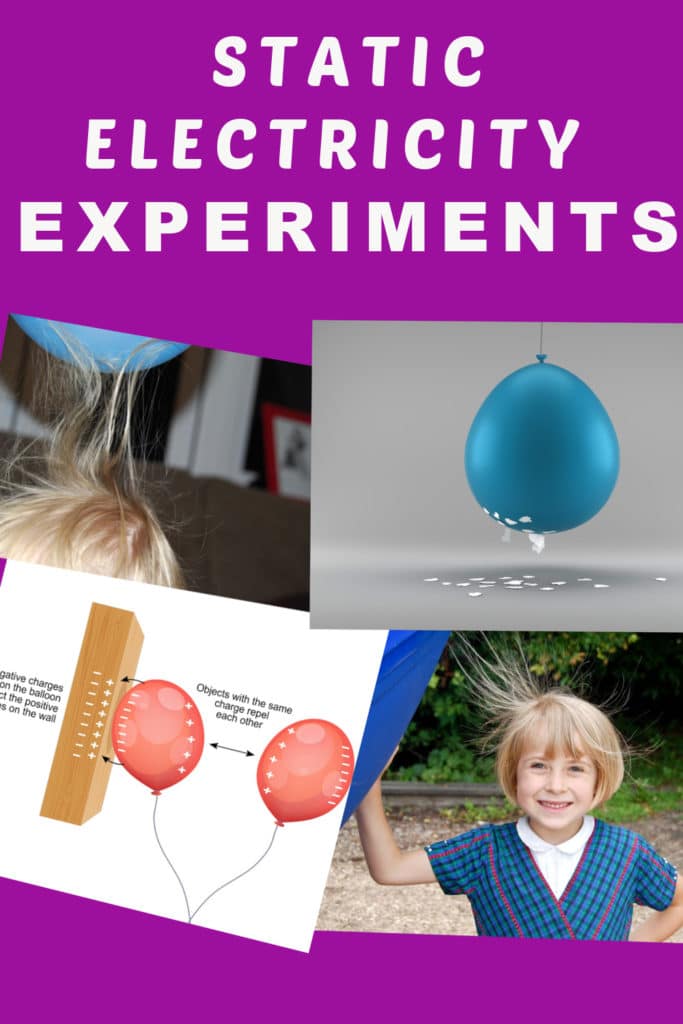 Last Updated on January 24, 2023 by Emma Vanstone