The kitchen is a great place to try some edible science experiments, did you know you can even create a whole meal of science experiments? Cooking involves a huge amount of science, and the best thing is you can usually eat the experiment afterwards so there's no waste, just a lot of fun!
Today's challenge is to create a menu with three courses ( and some extras if you like ) all of which can be a mini science experiment or investigation.
I've made a simple menu planner so you can get organised ready to create your meal!
If you enjoy science in the kitchen or are looking for even more ideas, I'd love you to check out my book, Snackable Science which contains 60 awesome edible experiments for kids!!
Three Course Meal of Science Experiments
Take a look at my ideas below and choose something for each course. You can print the menu planner above to write down everything you need and use the super science menu below for any guests!
Super Starters/Appetizers
Homemade Bread and Butter
Serve homemade bread ( learn about yeast ) and butter made from cream.
Add different herbs to the butter and investigate to find out if your guests can tell which is which from the smell.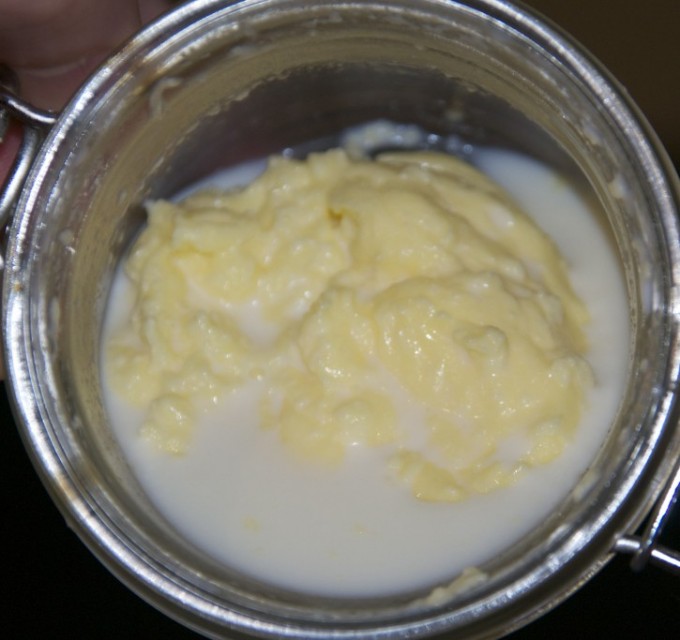 Magical Main Courses
Pizza
Find out about yeast and respiration by making a pizza. We made a plant cell pizza to learn about plant cell structure at the same time!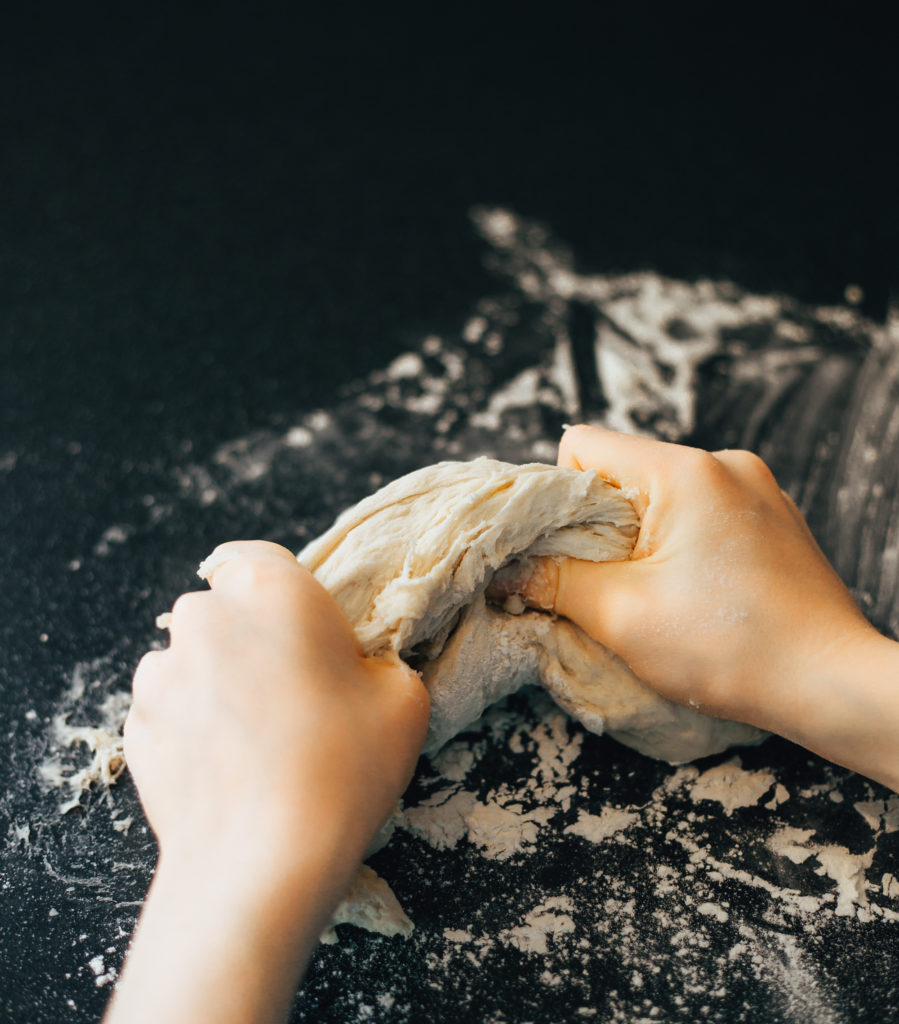 Try our hula hoop food group activity to create a perfectly proportioned meal!
Delicious Desserts
Amazing Baked Alaska
Impress your guests by putting ice cream in the oven without it melting! This fun kitchen science trick uses the insulating power of meringue to protect the ice cream from the heat of the oven.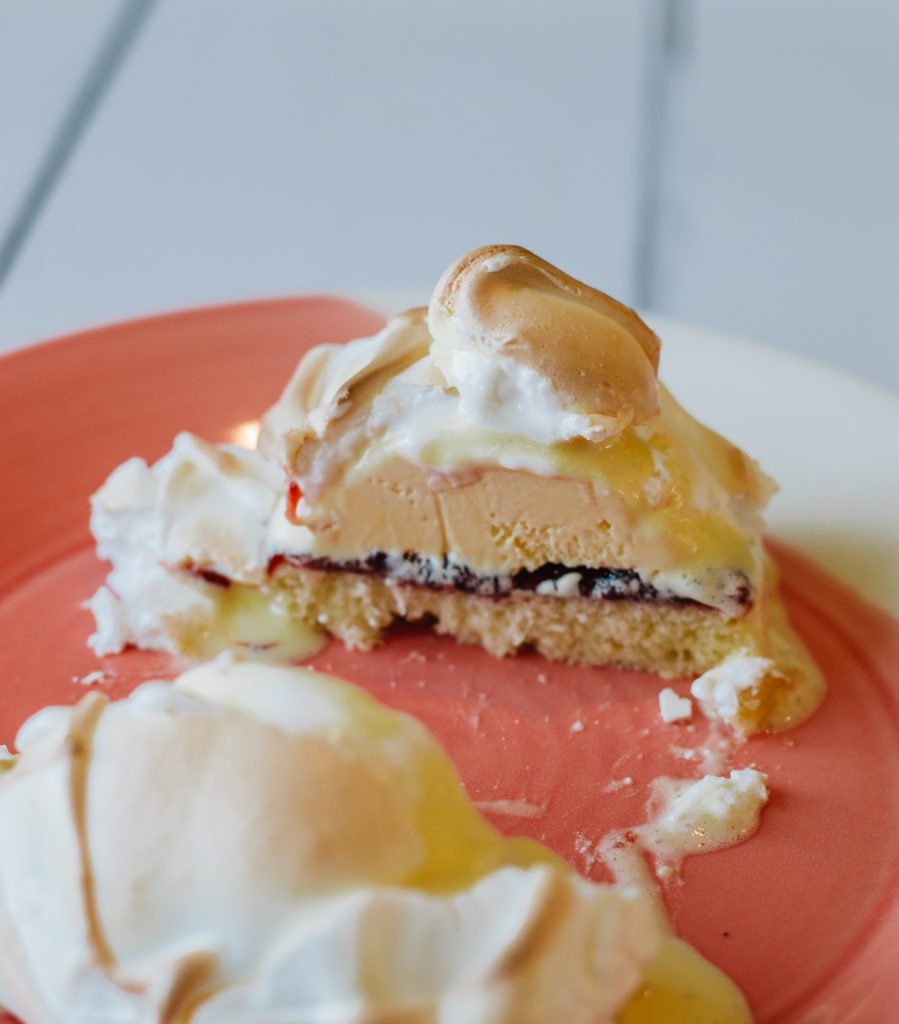 Super Cool Ice Cream in a Bag
Create an ice cream sundae in a flash with flavoured milk using the cooling power of ice and salt.
Fruity Cream, Strawberry and Meringue Towers
Find out why egg white and not egg yolk is used in meringue with these delicious meringue towers.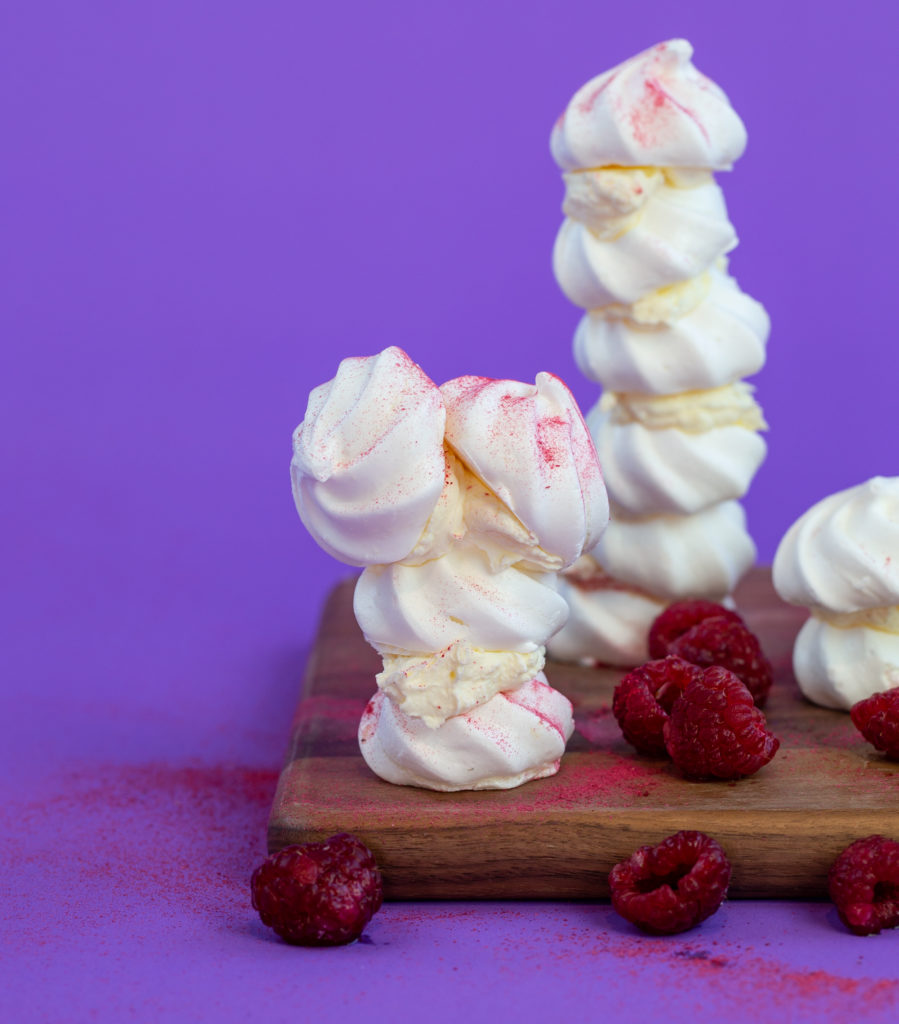 Jelly and Pineapple
Find out which fruits stop jelly setting with this easy investigation. The fruit you choose depends whether you like your jelly/jello set or runny!
Drinks Menu
Slushie Drinks
Serve slushies made using the same method as the ice cream sundaes. As an extra task you could create drink holders that insulate the person's hands from the cold drink.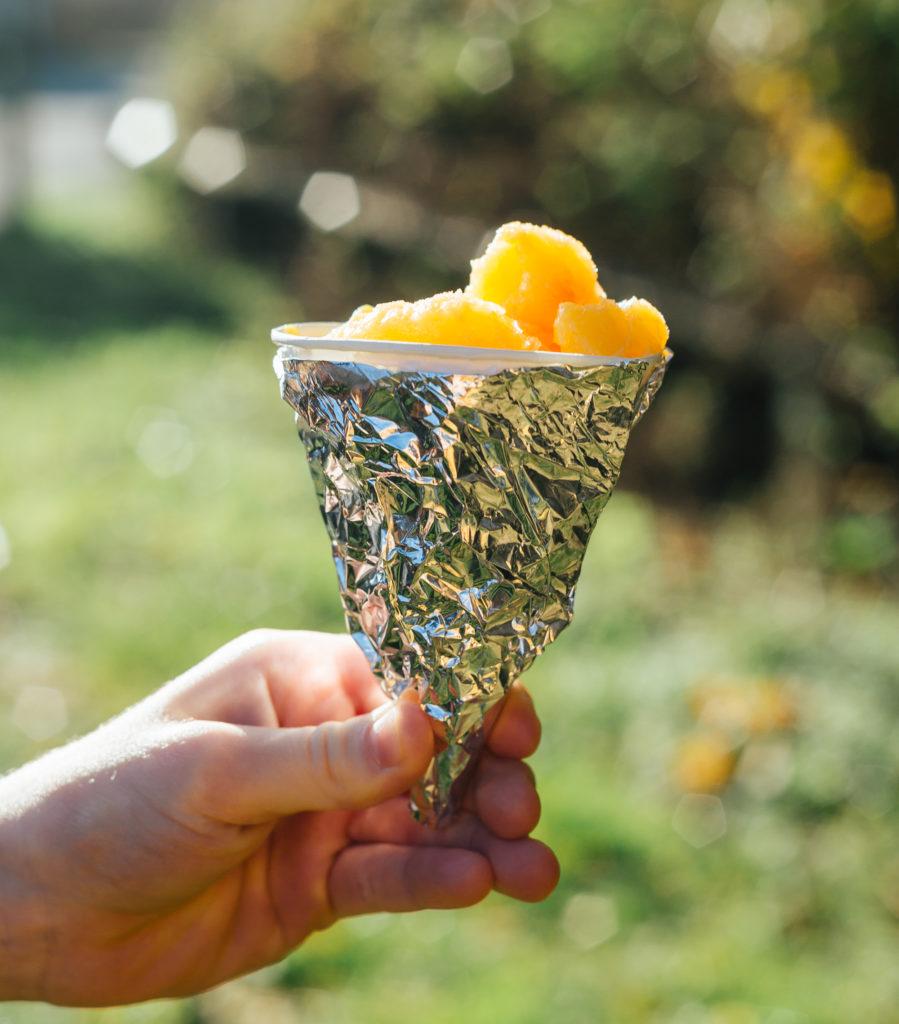 Hot Chocolate and Melting Marshmallows
Finish your meal with a delicious hot chocolate and melting marshmallows.
One way to carry out this hot chocolate experiment is to set up different temperatures of drink. Make sure they are not too hot to drink. Cold, warm and hot ( but drinkable ) temperatures work well.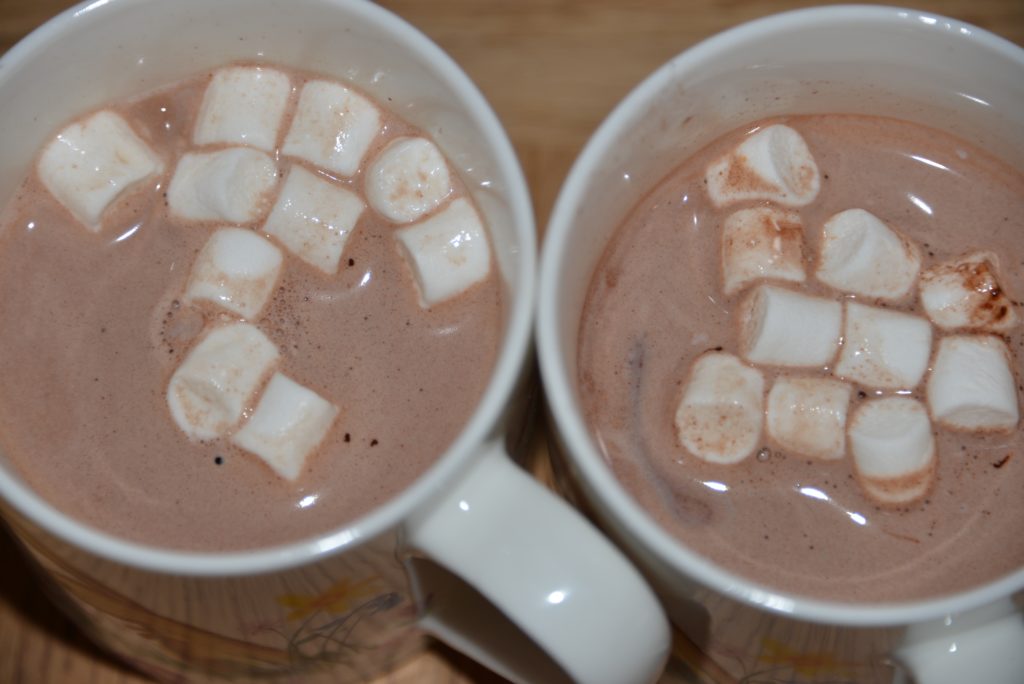 Another idea is to make hot chocolate sticks by melting chocolate and letting it set in a mould ( great for learning about changes of state ) and placing the hot chocolate stick in cold, warm and hot milk. Add some crushed peppermint, marshmallows or sprinkles to make it extra special!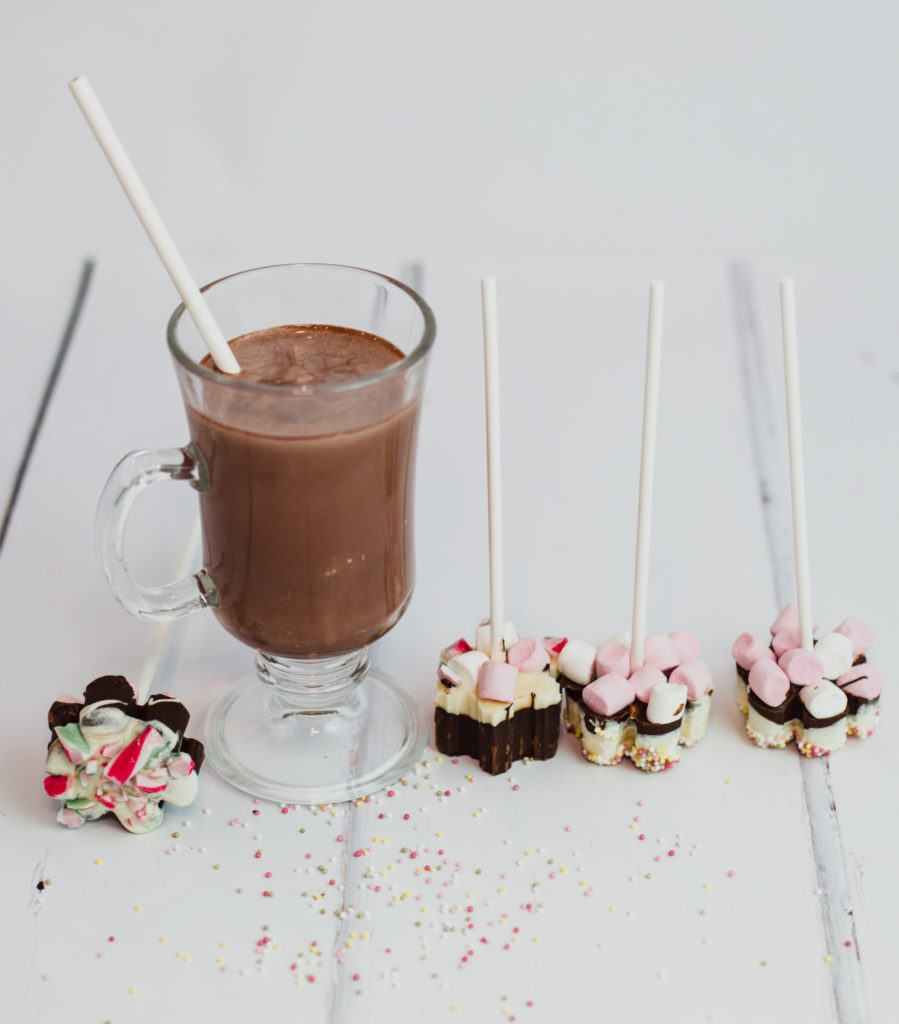 Special Filtered Apple Cider
Learn about filtering with this special apple cider recipe!! This is lovely chilled in summer or served warm with cinnamon in winter.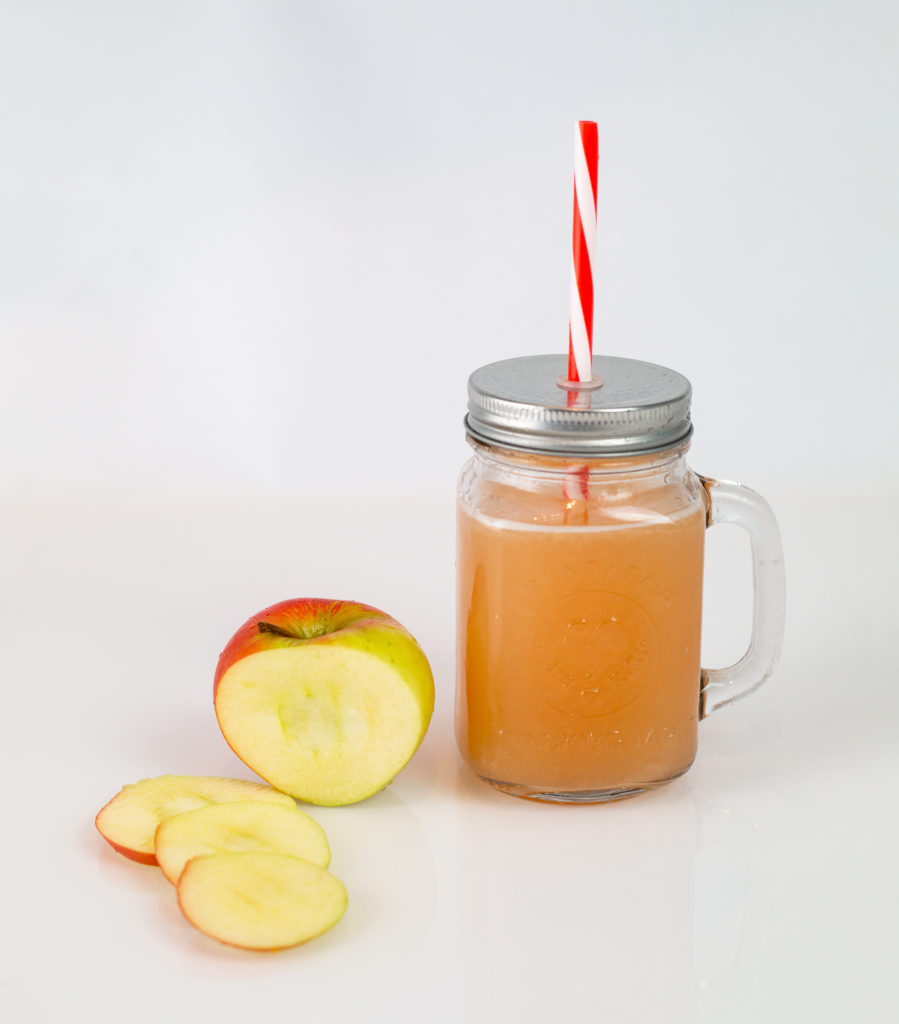 Meal of Science Experiments – Special Extras
Extra Crunchy Gingerbread Houses
You could even serve a gingerbread house on the side. Which sticky substance will stick it together the best, will it be icing sugar, liquid glucose or even melted marshmallows?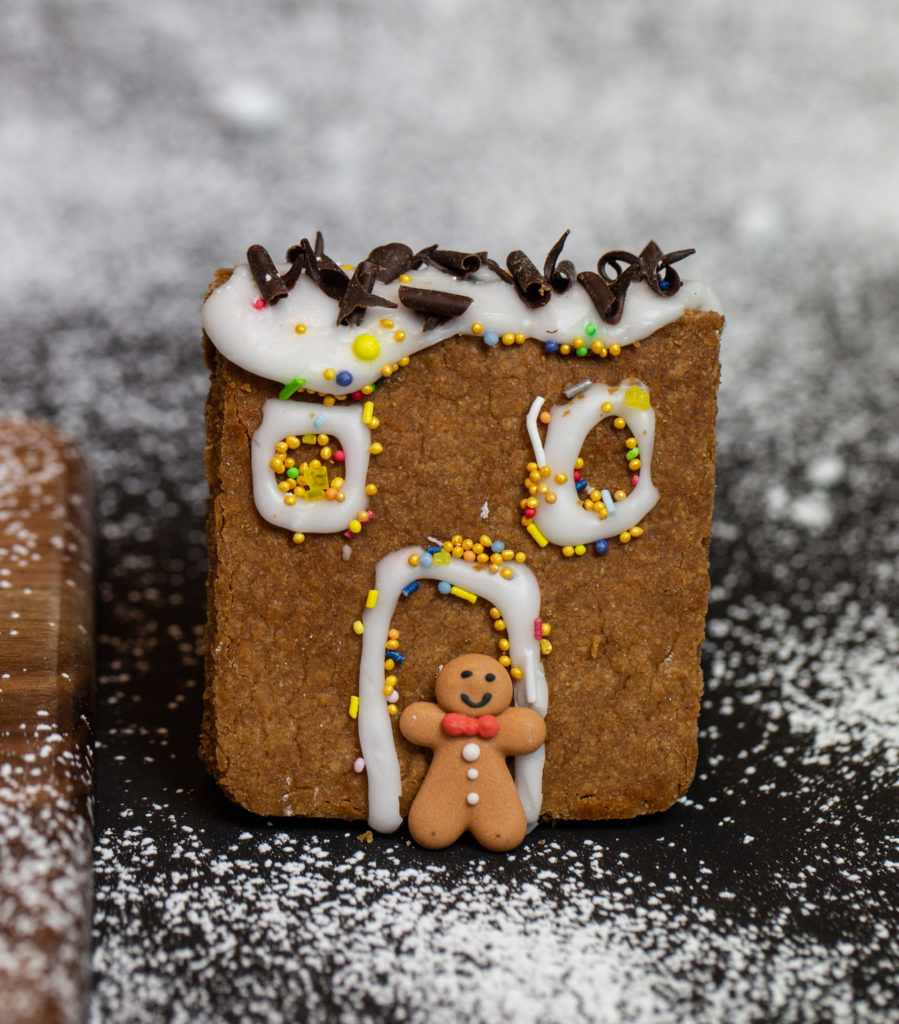 Delicious Peppermint Creams
Finally, finish your magical meal of science experiments with chocolate covered ( always good for learning about changes of state ) peppermint creams.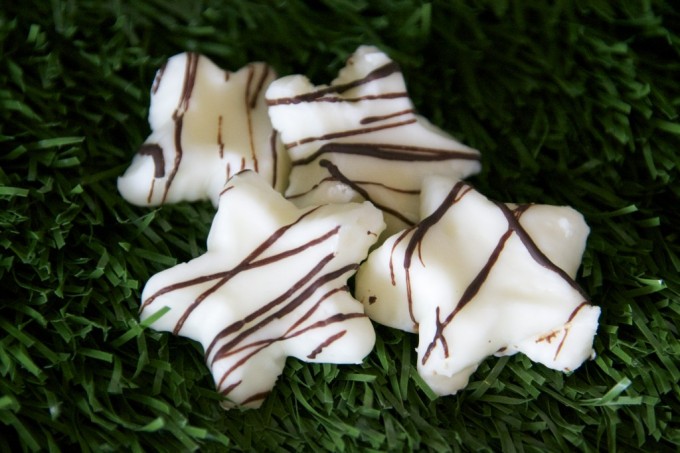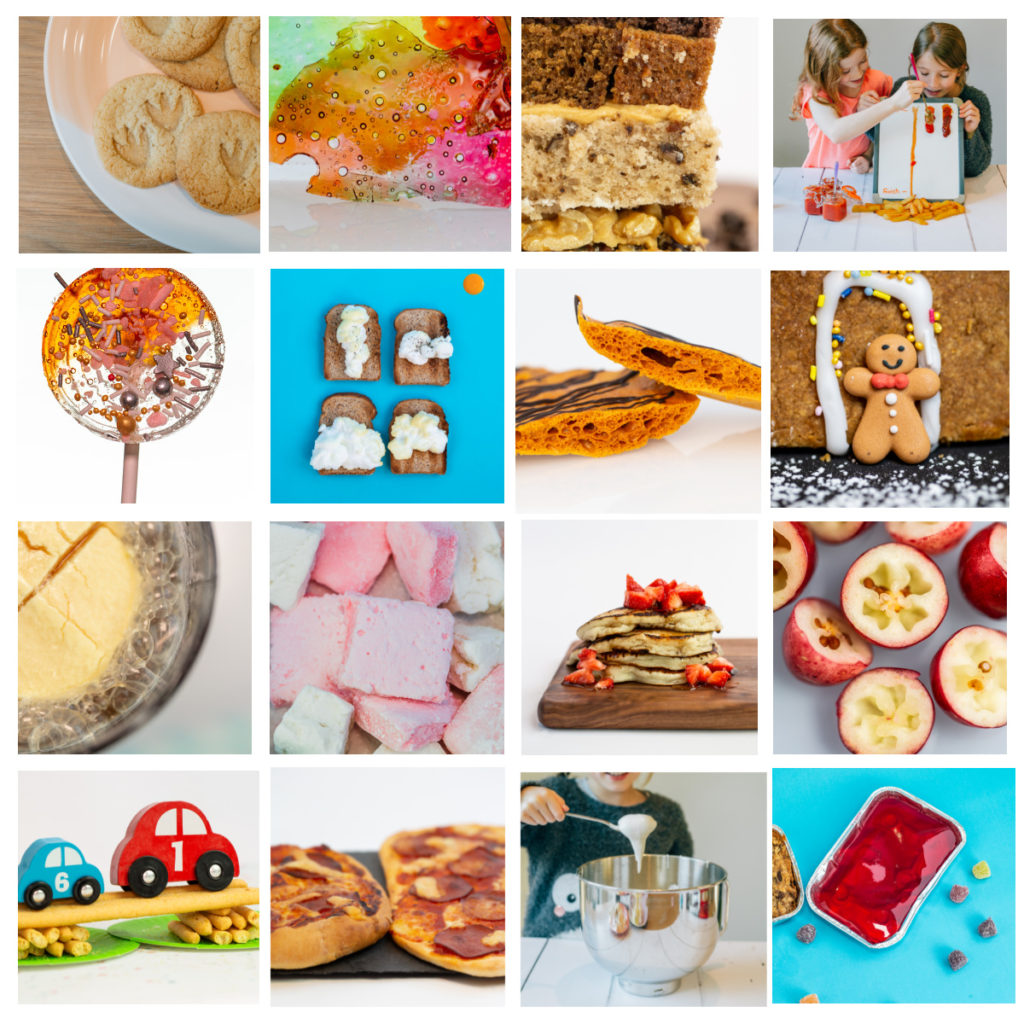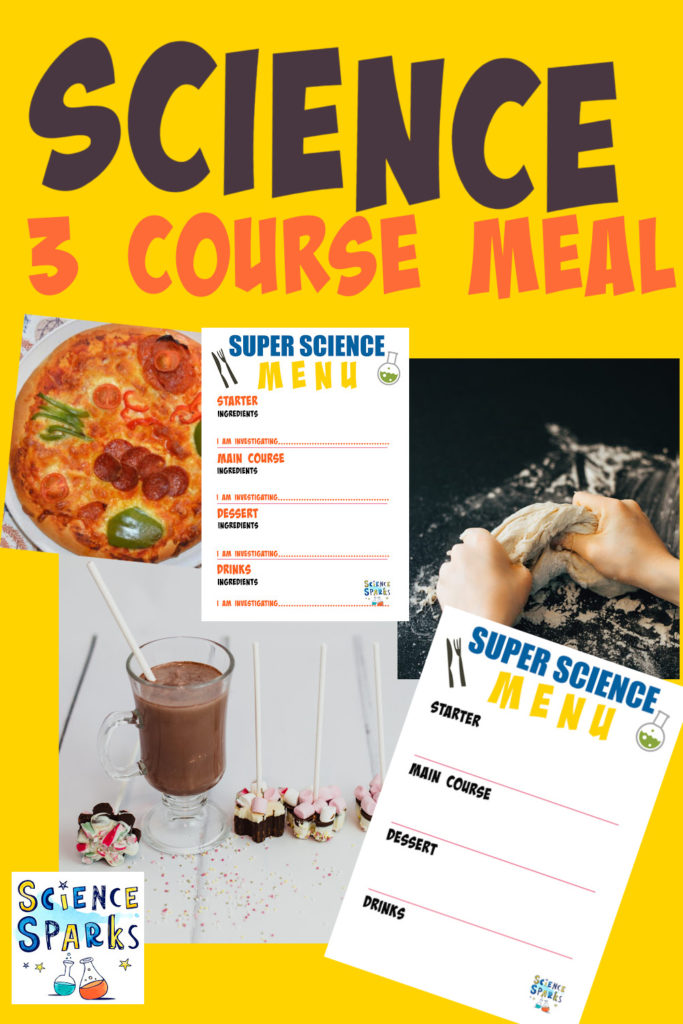 Last Updated on June 25, 2021 by Emma Vanstone