We love goo or oobleck  at Science Sparks, its wonderful to touch and play with and I am always surprised at how it can feel solid one minute and liquid the next.
Today we made a Christmassy Candy Cane version.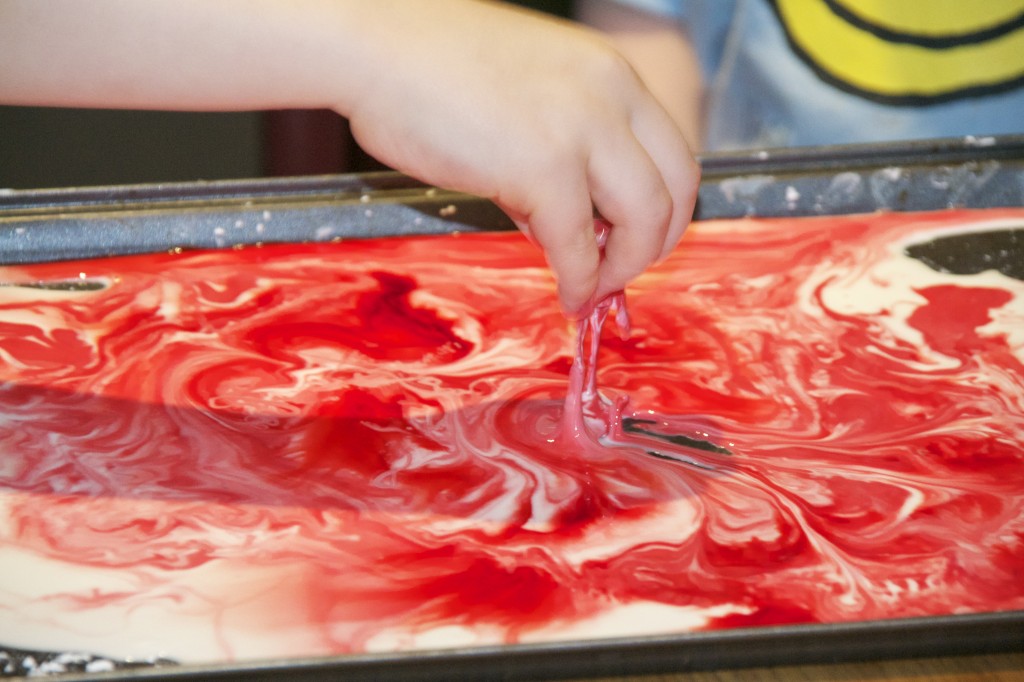 How to make oobleck
Instructions
I made up two batches of goo, one just normally with the cornflour and a smaller amount to which I added red food colouring, then swirled them together with a very small amount of the peppermint essence.
To make the goo, pour some cornflour into a bowl and add cold water very slowly until you get the consistency you want.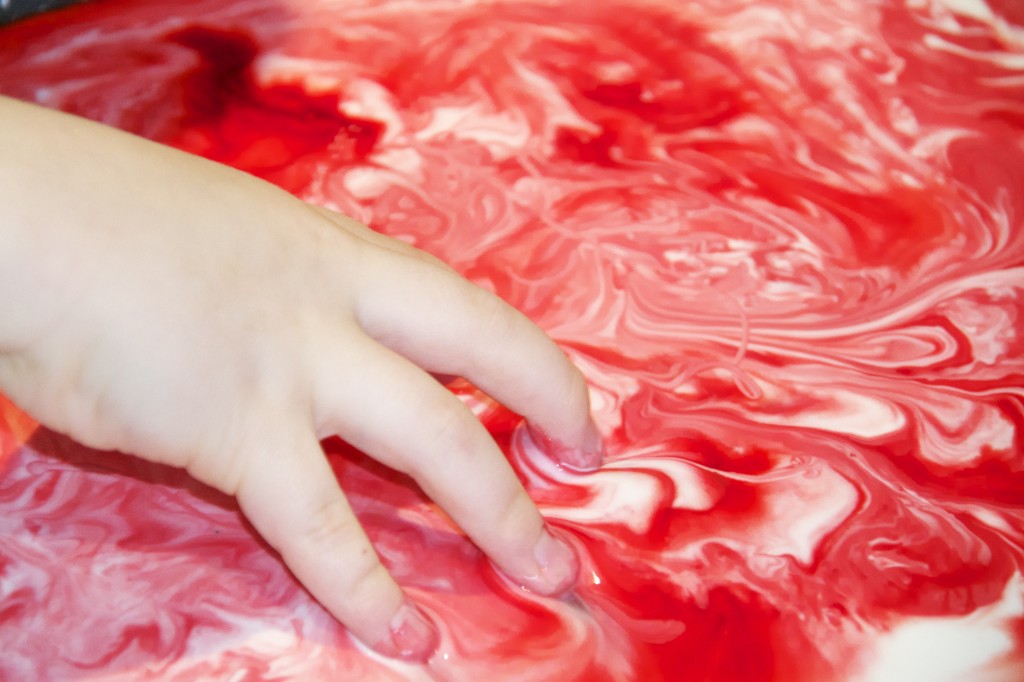 The peppermint smell was lovely and definitely made us feel a little Christmassy.
Note. Be careful with the red food colouring, it might stain clothes.
The Science Part
Did you notice that if you make a ball with the goo it is solid, but if you drop it on the floor it turns liquid again? The goo is a non – Newtonian fluid as it doesn't flow like liquids normally do.
The Oobleck  is made up of molecules arranged in long chains. When the chains are stretched the liquid will flow, but when you force them together they stick together to form a solid.
 Other Oobleck Recipes