We love goo or oobleck at Science Sparks. It's wonderful to touch and play with and I am always surprised at how it can feel solid one minute and liquid the next.
Today we made a Christmassy Candy Cane version that smelled amazing!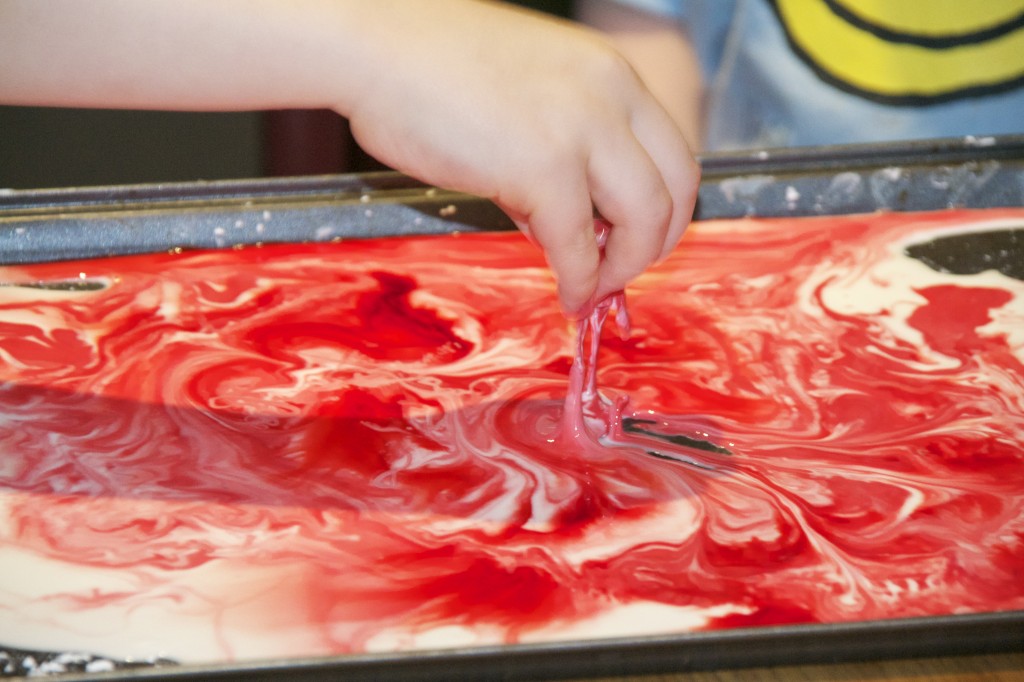 How to make Candy Cane Oobleck
Cornflour
Water
Peppermint essence
Red food colouring
Instructions
I made up two batches of goo, one just normally with the cornflour and a smaller amount to which I added red food colouring, then swirled them together with a very small amount of the peppermint essence.
To make the goo, pour some cornflour into a bowl and add cold water very slowly until you get the consistency you want.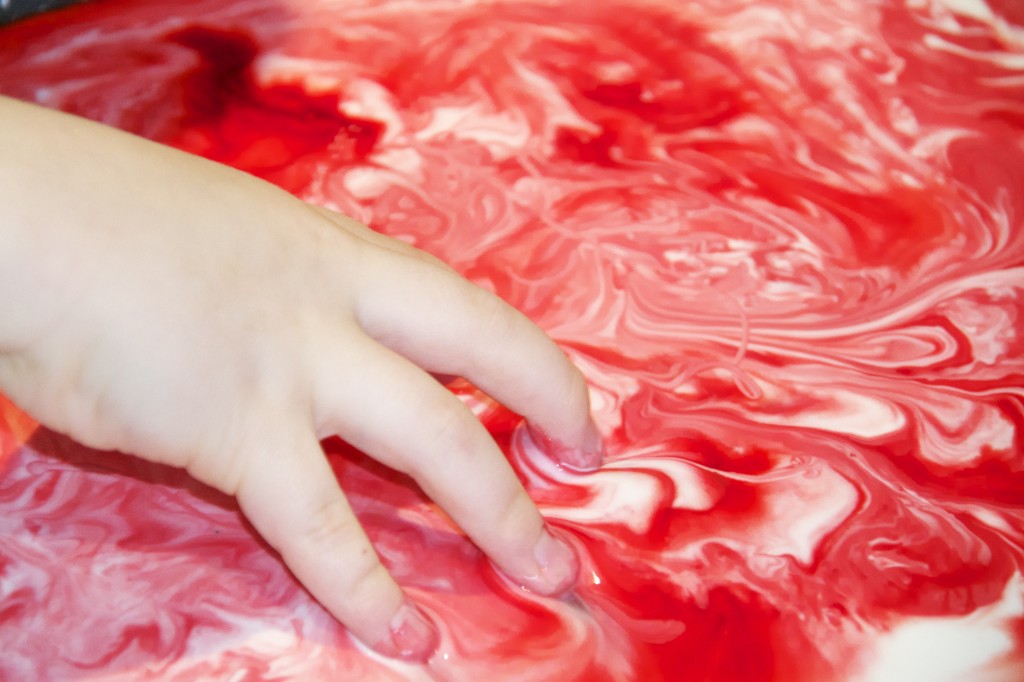 The peppermint smell was lovely and definitely made us feel Christmassy.
Note. Be careful with the red food colouring; it might stain clothes.
What is oobleck, and how does it work?
Did you notice that if you make a ball with the goo it is solid, but if you drop it on the floor it turns liquid again? Oobleck is a non – Newtonian fluid as it doesn't flow like liquids normally do.
The Oobleck is made up of molecules arranged in long chains. When the chains are stretched, the liquid will flow, but when you force them together, they stick together to form a solid.
More oobleck ideas for kids
Possibly not the best idea for a cold day, but did you know you can walk on oobleck?
This rainbow oobleck is gorgeous from the Play Based Mom.
Make fluffy oobleck slime like Fantastic Fun and Learning.
This dinosaur gloop followed by a clean dinosaur bath, looks like great fun too.
What's your favourite oobleck activity?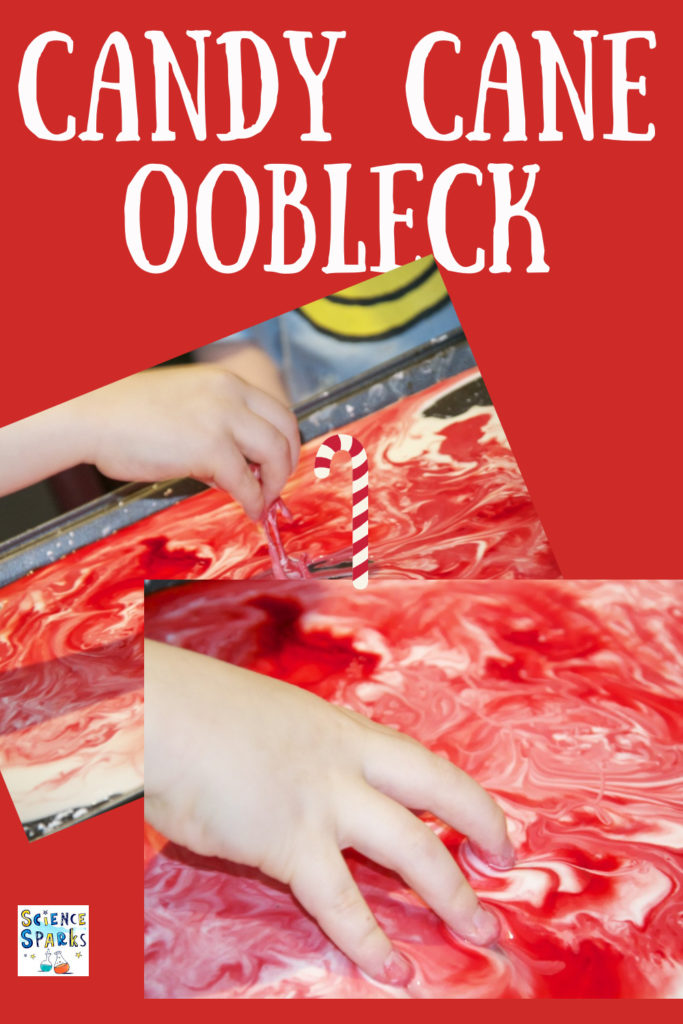 Last Updated on June 7, 2023 by Emma Vanstone