This hands-on chicken life cycle sensory bin is brilliant for working on fine motor skills, whilst introducing the concept of a life cycle. We used a chicken as the example as most children are familiar with eggs and chickens making it a little easier to understand.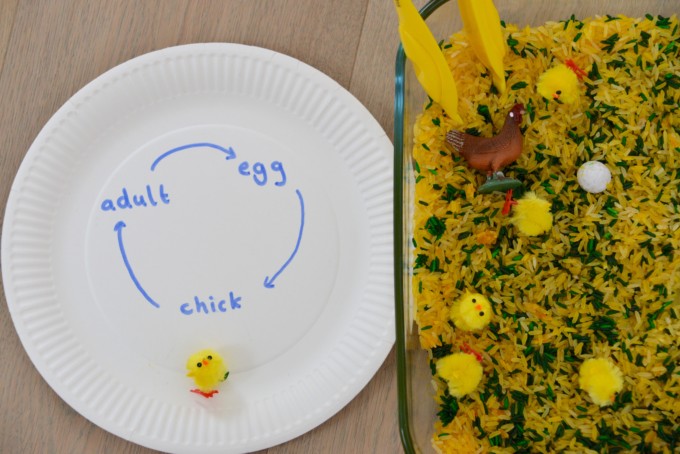 What you'll need:
Plastic eggs – the hen lays an egg, which can only become a chick if fertilized by a cockerel.
Chicks – the chick hatches from an egg by pecking a hole in the shell.
Feathers – chicks are covered with fluffy feathers to keep them warm
Hen and cockerel models – chicks grow into chickens!
Rice or pasta – these can be left plain or dyed yellow using food colouring.
Paper Plate
Pens
How to make a chicken life cycle sensory bin
Pour the rice or pasta into a tray. If you want to use coloured rice, simply pour some rice into a sealable bag, add some food colouring, and give it a good shake, so all the rice is covered and leave to dry.
Spread the eggs, chicks, feathers and hen around the tray.
Ask the children to use tweezers to pick out each part of the chicken life cycle in order and place them on a paper plate.
Children can then draw arrows between items to show the order of the life cycle.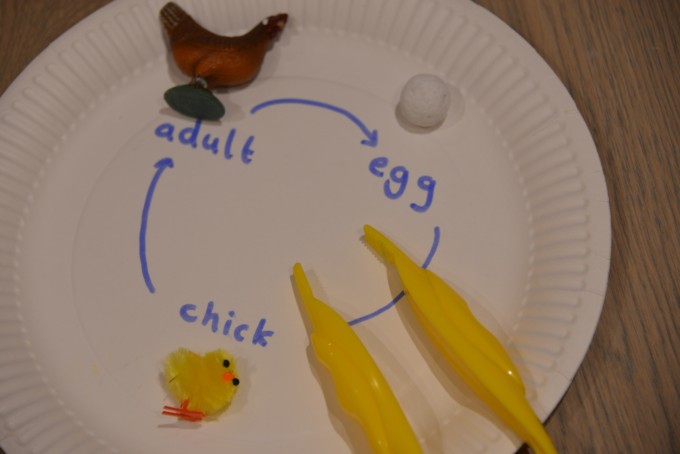 More Life Cycle Activity Ideas
Can you make a sensory bin for a frog's life cycle? How would it be different?
Can you create a food chain featuring a chicken?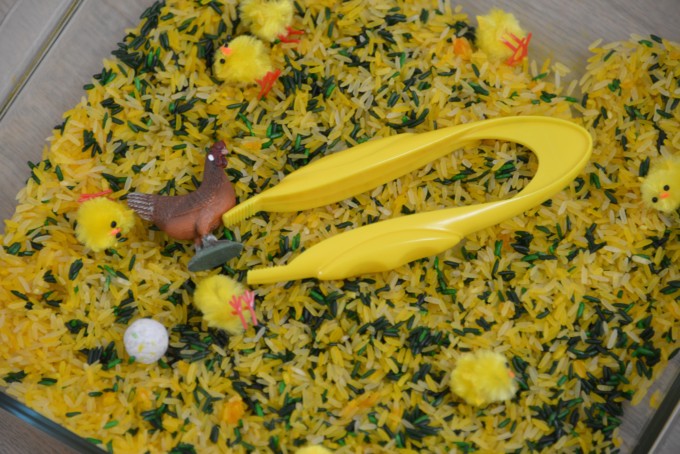 Did you know chickens are the most common bird on earth and hens can lay around 300 eggs every year!
More life cycle activity ideas
Try our easy edible butterfly life cycle
Or how about these minibeast life cycle activity ideas?
We love this frog craft life cycle from Still Playing School.
This butterfly life cycle necklace is lovely from Fun-a-Day.
Playdough to Plato has some super cute life cycle hats
We've also got some more minibeast life cycle activities here.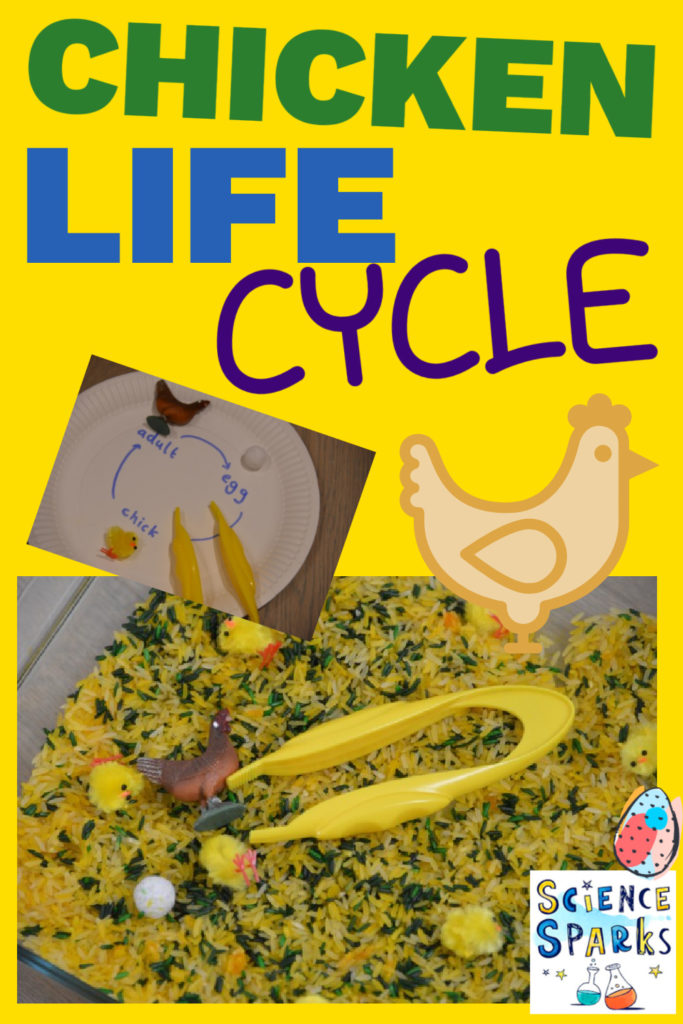 Last Updated on March 2, 2023 by Emma Vanstone