I can't quite believe it's less than a week till Christmas! Where does the time go?
If like me you're still on the hunt for last minute gifts, don't forget we have a couple of science books available that would be great for any curious kid! Snackable Science, This IS Rocket Science and Gross Science ( new for 2020 ) are all available from amazon.
Christmas Food Combinations
I know some people aren't massive fans of the traditional Christmas dinner, but I just love turkey with all the trimmings and actually enjoy our Boxing Day breakfast of leftovers in omelette form almost as much as the big meal itself, which is a bit weird when you think about it as I wouldn't normally have sprouts or stuffing with eggs.
Sometimes foods that you wouldn't necessarily place together actually taste really good. Sprouts and cranberry for example. It sounds a bit weird, but totally works!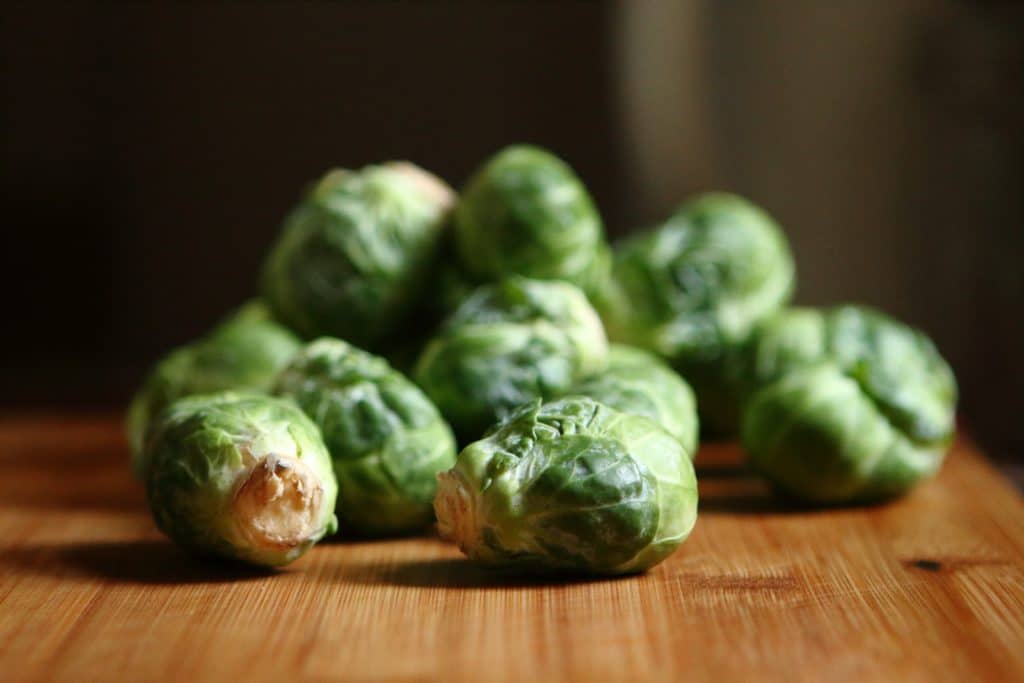 Christmas food combinations
Turkey and cranberry – yes
Turkey and sprouts – yes
Turkey and cinnamon ??
Cream cheese and salmon yes, cream cheese and chocolate no!
Parsnips and bacon yes! Parsnips and chocolate – no!
Blue cheese and figs yes, blue cheese and orange no!
Orange and smoked salmon yes, orange and nutmeg no!
Gravy and cheese – would you?
Mince pie and gravy?
Why do weird flavour combinations work?
Balance
Humans tend to like a balance of flavours, so adding foods from several of the five tastes makes for a more satisfying dish.
Sweet and salty foods work well, imagine maple syrup on bacon and salted caramel.
History
Back when food was less plentiful humans would've craved salt, sugar and fats for survival. This is why we crave what seem like weird food combinations.
Pickle and ice cream anyone?
What are the five tastes?
The average person has around 10,000 tastebuds which are replaced every two weeks or so. Tastebuds are little bumps found on the tongue which have tiny hairs. It's the tiny hairs that send messages to the brain about how something tastes.
Sweet – sweet potatoes, carrots, squashes, parsnips, honey
Sour – vinegar, sourdough bread, lemon and lime juice, yoghurt
Bitter – kale, dark chocolate, coffee, green leafy vegetables, olives
Salty – Miso, soy sauce, salt
Unami – foods rich in flavour, meats, tomatoes, cheese, fish
What we call the flavour of food is actually a combination of the five tastes and smell.
Choose foods from each of the five tastes and create the weirdest Christmas food combinations you can. Do they work?
More Christmas Science Experiments for Kids
Try one of my easy Christmas candy science experiments.
I've got lots more fun and festive science experiments to keep you busy for the whole of the run up to Christmas!
The Institute of Food Science and Technology has a really interesting article about what happens when you cook a turkey and why you feel sleepy after eating a big dinner too!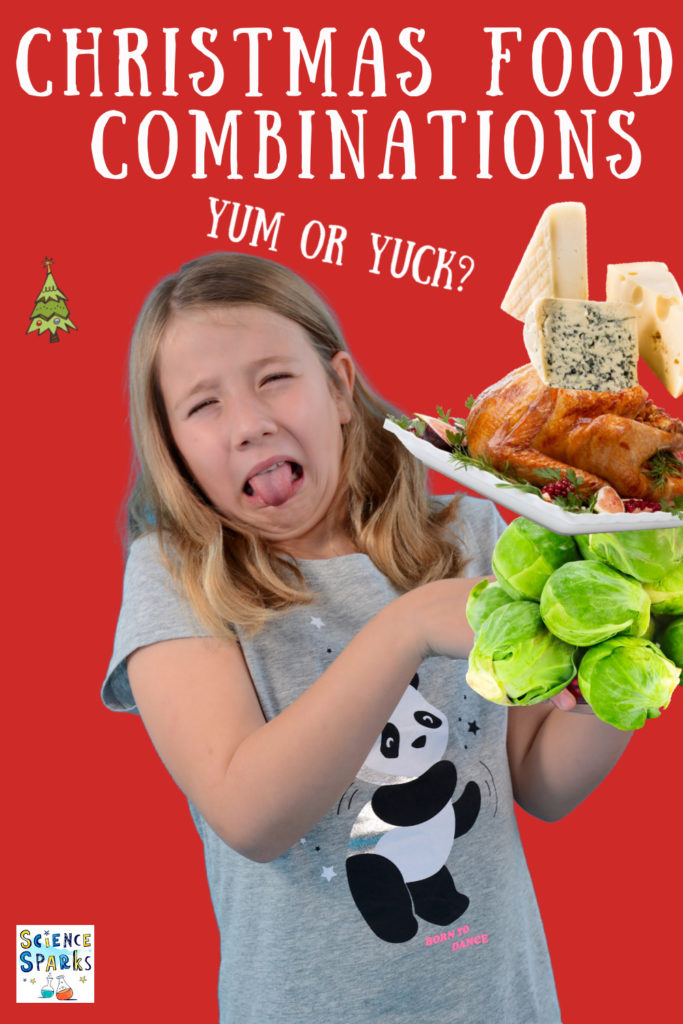 Last Updated on November 18, 2021 by Emma Vanstone