I made this fun and easy Guess the Christmas Smell Play Dough for our school Christmas Fayre and the children loved it.
I laid our three different types of Christmas spice flavoured play dough in bowls and the Christmas spices in another, then asked the children  to match them up.
What you need:
Play dough  – I used this recipe and simply added a little bit of mint essence, cinnamon, vanilla essence, ground cloves – basically anything lovely and Christmassy
The actual spice or herb, so we had mint leaves, cinnamon sticks and cloves.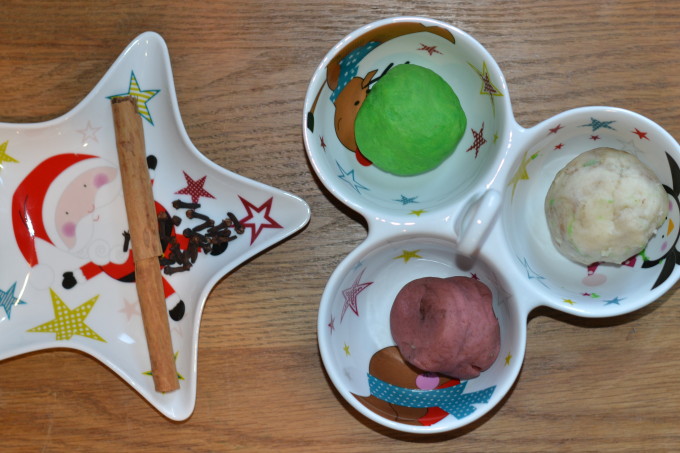 Once you've made the play dough, lay it out nicely and ask the children to match the play dough to the herb or spice.
What other flavours could you try?