I loved making these gingerbread houses, originally they were going to be a craft project, but then I had the idea of using coloured cellophane for windows and using them to learn about primary and secondary colours.
You can keep it really simple and just use a torch to light the inside or if you have the equipment take the opportunity to make a simple circuit.
If you'd prefer a more traditional gingerbread house I also have a making a strong gingerbread house investigation testing different strengths of icing sugar.
Don't forget to check out my other easy science experiments for kids too!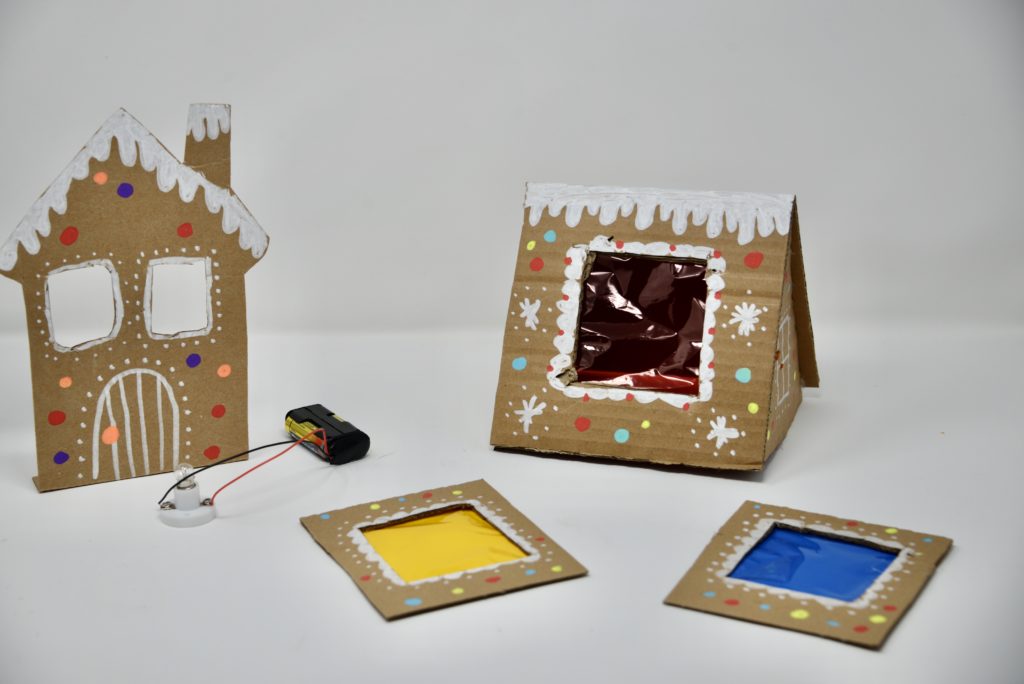 What you need:
Cardboard
Scissors
Cellophane – primary colours work best
Either a basic circuit with a light or a torch
Glue or tape. I used a hot glue gun ( ask an adult to help )
Felt tip or chalk pens to decorate.
Instructions
First you need to construct a gingerbread house. I made a simple triangle shape. To do this cut out two squares ( the same size ) and two triangles ( the same size ).
Cut a window in one of the squares and attach one colour of cellophane with tape.
Use the glue to construct the house.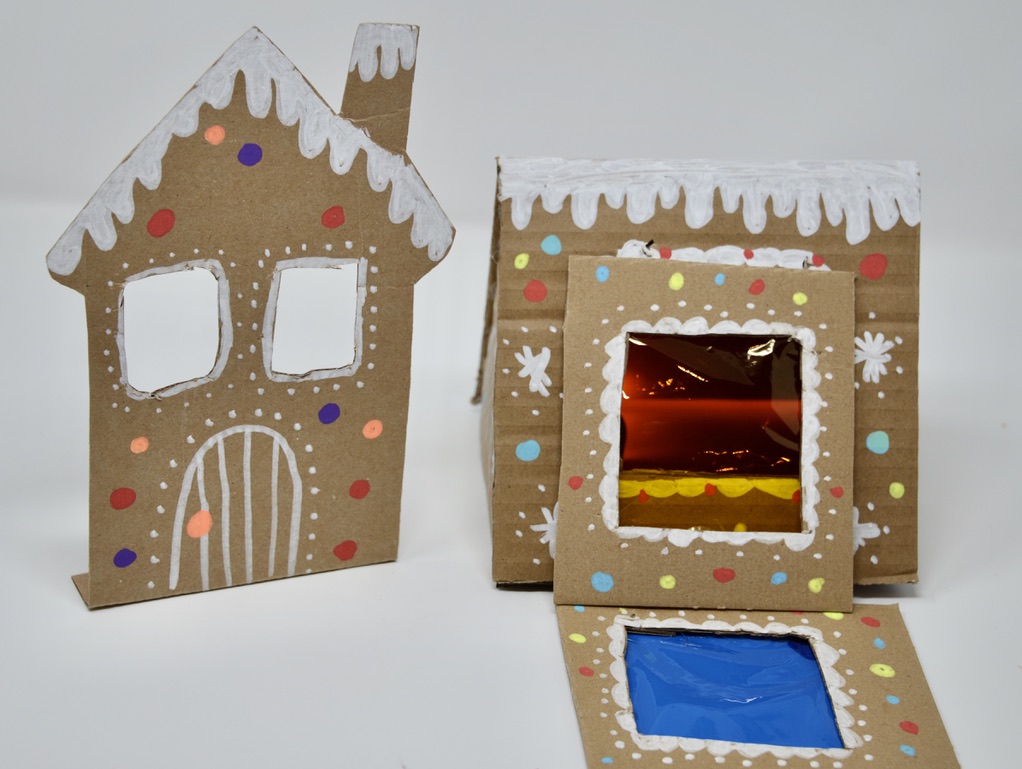 Cut out two more squares from the cardboard and a window inside them about the same size as the window in the house.
Use a different colour of cellophane to place inside the windows. I used red, blue and yellow for the windows so I could place them on top of each other to make secondary colours.
Turn off the lights and place a torch or your circuit inside the house. Place different colour windows over each other to see how the colours change.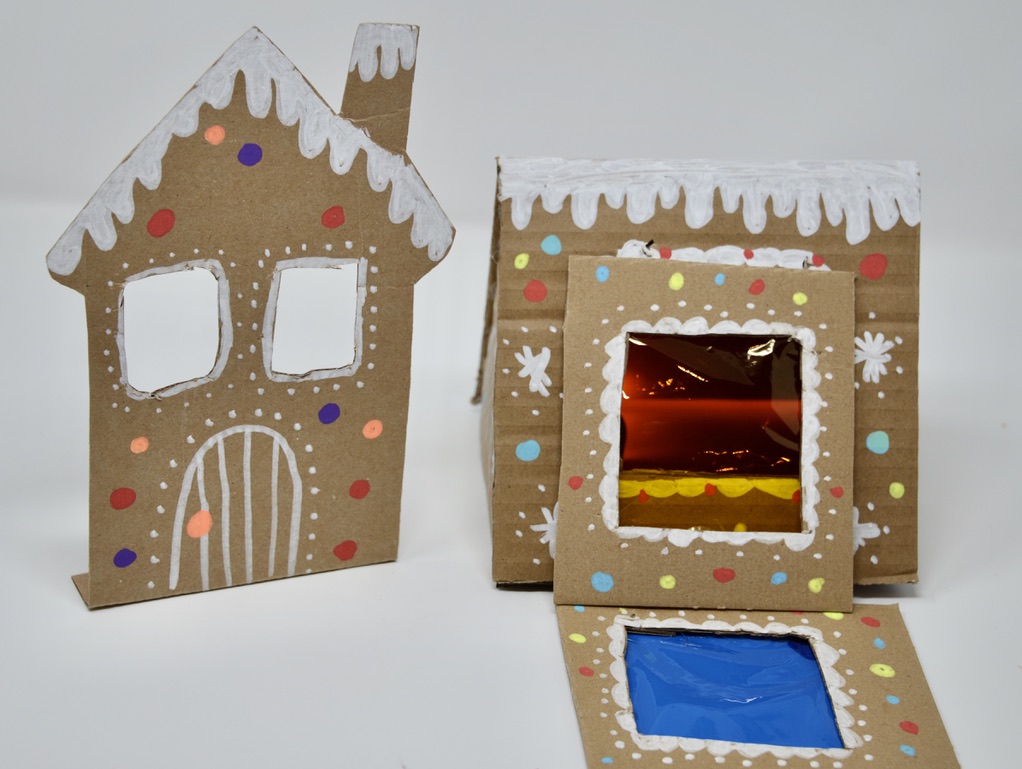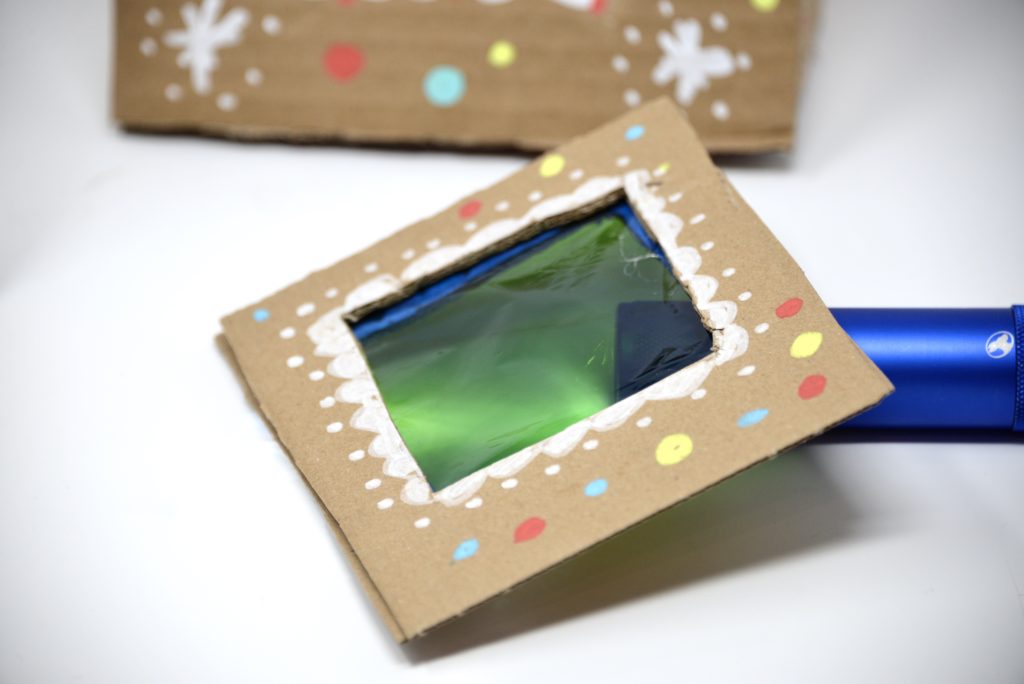 What colours can you make from primary colours?
Yellow + Blue = Green
Red + Yellow = Orange
Blue + Red = Purple
Primary colours cannot be created by mixing other colours together.
Red, Yellow and Blue
Secondary colours are made by mixing primary colours.
Tertiary colours are made by mixing a primary colour with a secondary colour.
More colour mixing science activities
Mix colours with paint and squishy bags.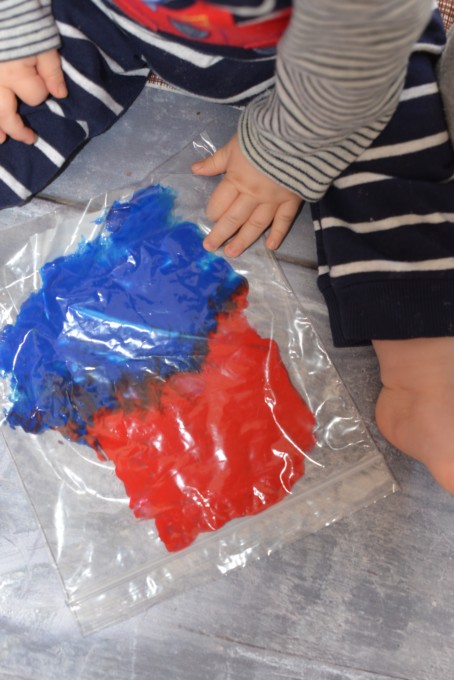 Make a colour mixing wheel.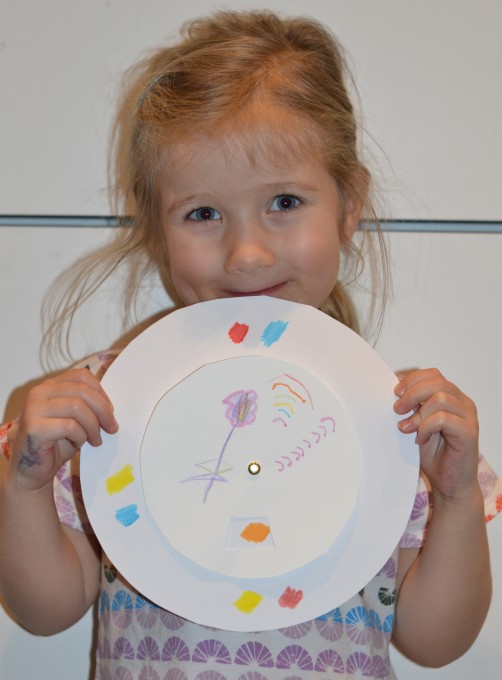 Try colour mixing with food colouring and water.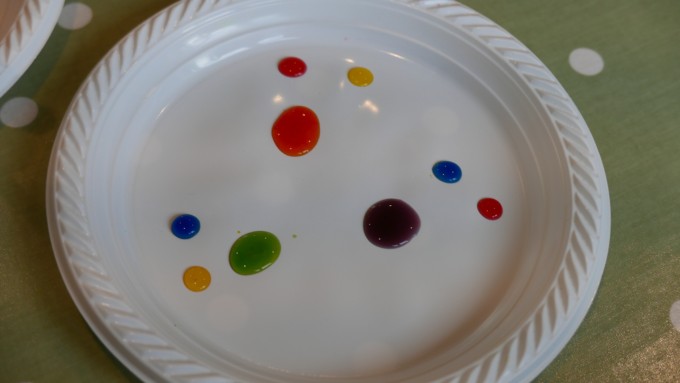 This dropper painting activity from Laughing Kids Learn is great too!
More Electricity Experiments for Kids
Learn about circuits and make a torch using a simple circuit and switch.
Build your own light up town!
Design and create an art bot, using a simple circuit with a motor.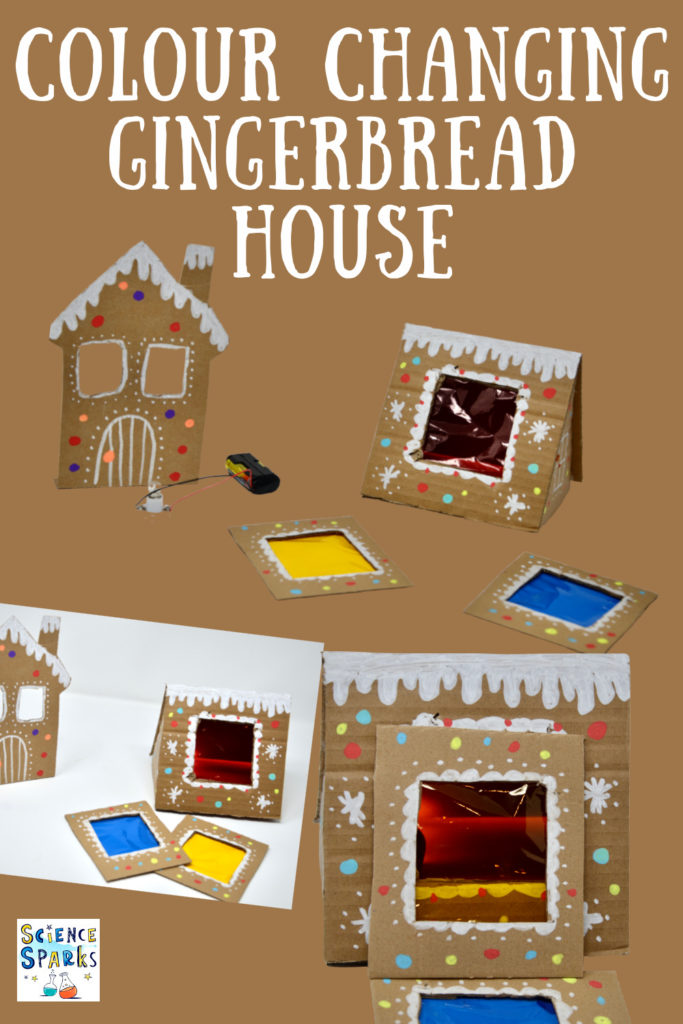 Last Updated on December 15, 2020 by Emma Vanstone