This is a lovely activity to demonstrate convection. Younger children will love it just for the moving snake, and it's a great way for older children to start to understand what we mean by convection.
This activity requires a source of heat, so adult supervision is essential.
You will need
Paper snake
Cotton thread
Tape
Scissors
Colouring pencils
A heat source
How to make a spinning snake
1. Draw a snake on a sheet of paper in a spiral shape, or use the convection snake template.
2. Colour and decorate as you wish.
3. Cut out the snake so that it makes a spiral.
4. Tape the cotton to the centre end of the snake.
6. Hold the snake over a heat source such as a candle or radiator.
The snake spiral should start to spin.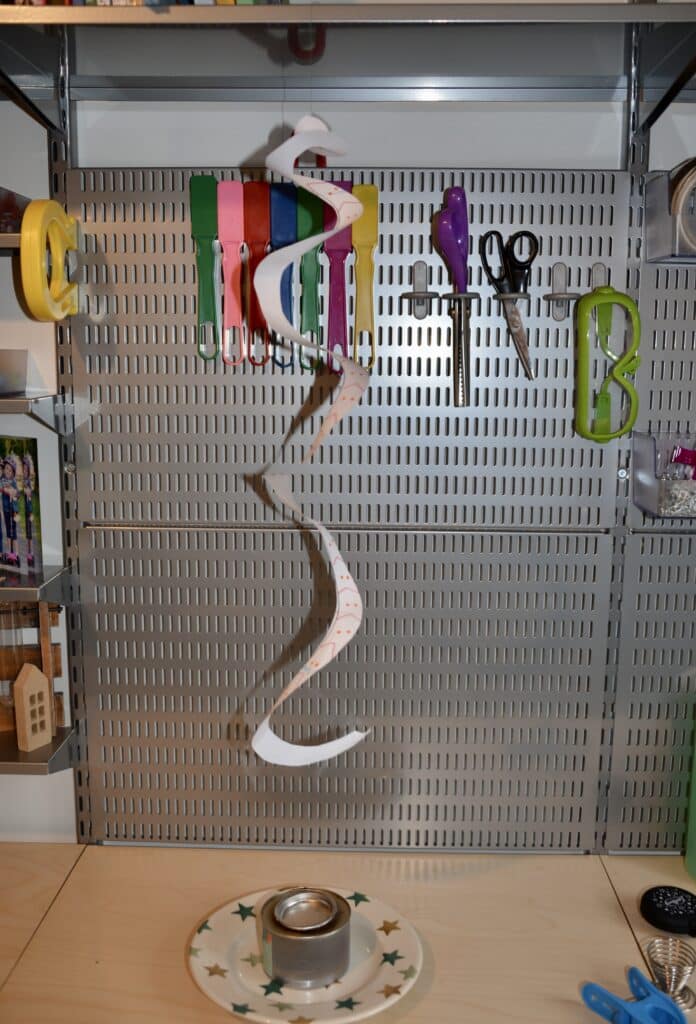 Why does this work?
Convection is the transfer of heat in a fluid. A fluid is usually a liquid or a gas!
In the case of the snake, moving air particles make the snake spin. As the air near the heat source warms, the particles move further apart. This makes the air less dense, and so it rises and is replaced by cooler, more dense air. As the air particles rise, they cool again and become denser, which makes them sink, and the cycle continues. This circular movement of air particles rising and falling causes the snake to spin. This is a convection current.
This process is how radiators work to heat our homes. The hot water inside the radiator heats the radiator through the process of conduction. Then the hot radiator heats the air around it, which spreads into the room as it becomes less dense. This is replaced by cooler dense air, which is then heated!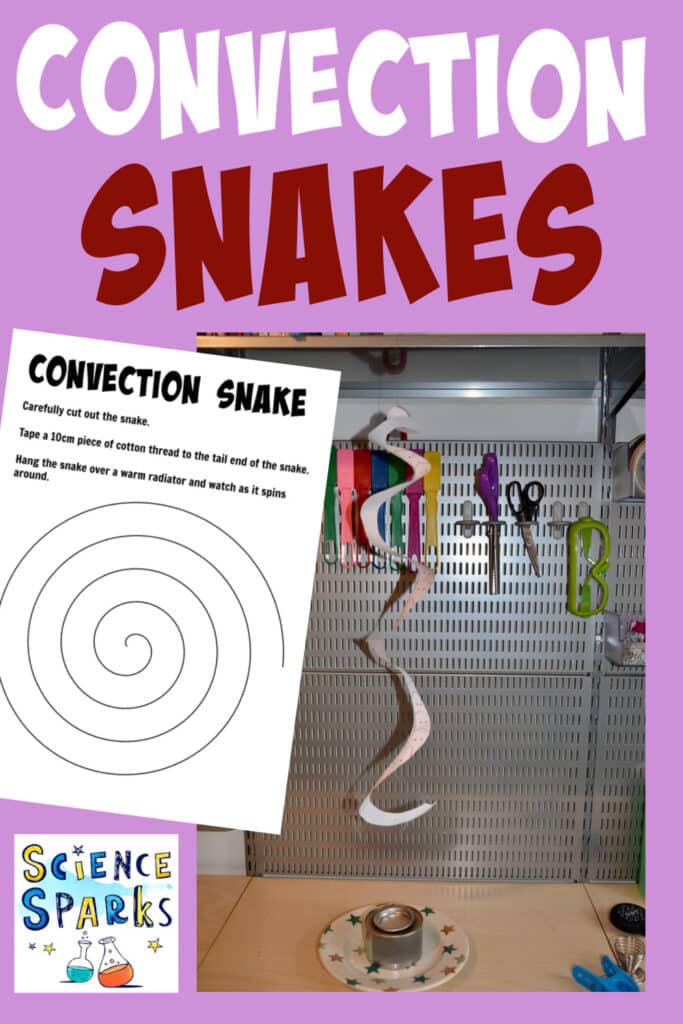 Last Updated on February 21, 2023 by Emma Vanstone