This DIY water wheel is a great STEM challenge or engineering activity. We used a DUPLO® frame, but you could make something similar from cardboard or even rest the water wheel on two stacks of books.
It's a great introduction to hydroelectric power, renewable energy and transfer of energy for older children or just a fun construction challenge for younger children.
We made a double wheel, but just one would work perfectly well.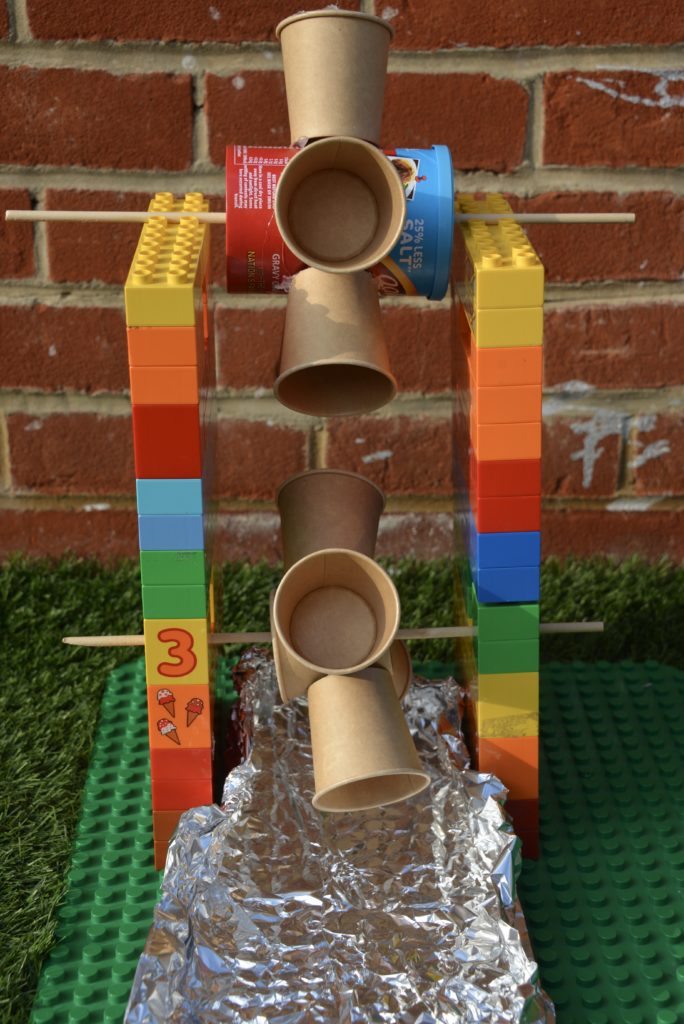 How to make a water wheel
You will need
A wooden skewer – take care with the sharp ends
A cardboard cylinder shape – we used an empty gravy container
4 small paper cups
Hot glue gun
A frame to hold the wheel
Jug or container
Water
Instructions
Carefully ( ask an adult to help ) push the skewer through the cardboard cylinder, so the cylinder is in the middle.
Use the hot glue gun ( ask an adult to help ) to attach four cups open side up onto the cylinder. They should be spread evenly around.
Insert your water wheel into a frame and check it spins.
Pour water into the top cup of the water wheel, it should turn! If it doesn't turn you may need to tweak your design.
What is a water wheel?
Water wheels turn the energy of falling water into power! Water falls into the cups turning the wheel. As the cups move around the wheel they empty out their water ready to be filled up when they reach the top of the wheel again.
Water wheels date back to Roman times and are not used much today, but in the past were used to help mill flour, grind wood and even supply drinking water and irrigate crops.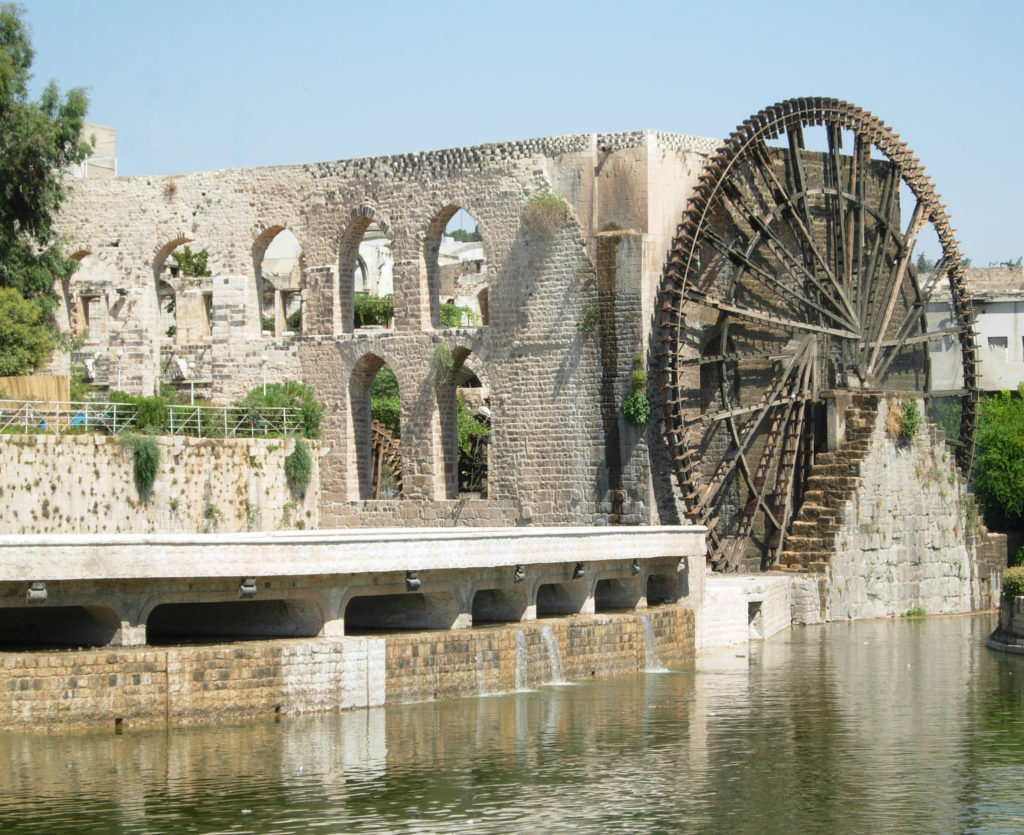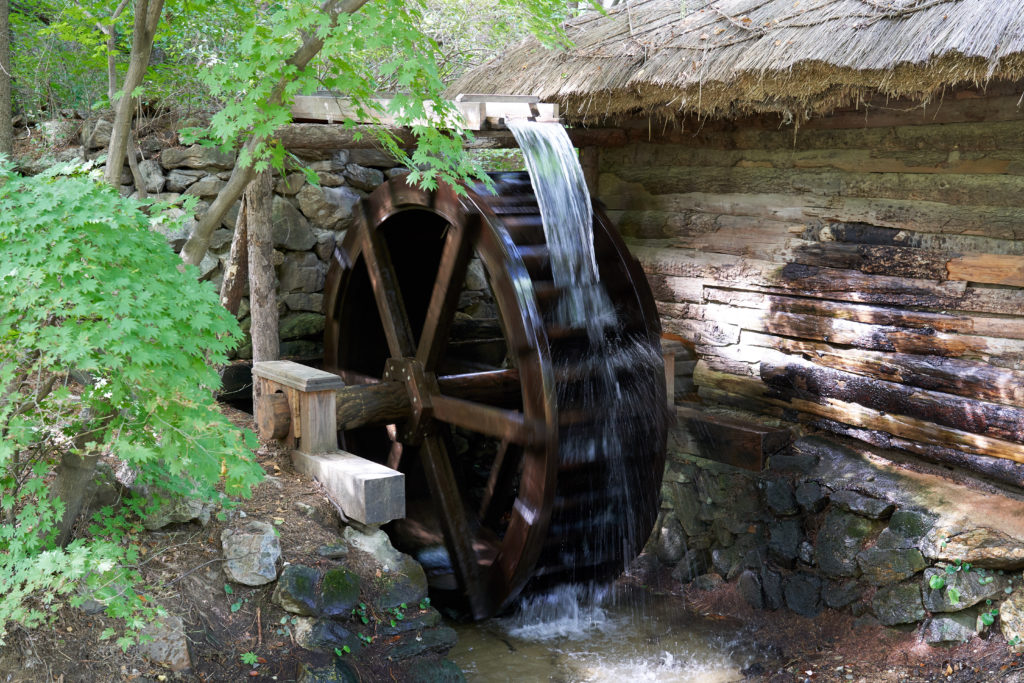 What is hydroelectric power?
Hydroelectric power stations use the kinetic ( movement ) energy of water to drive electrical generators creating electricity.
Water is often trapped behind a dam, this gives it gravitational potential energy which is converted into kinetic energy and finally thanks to generators inside the dam, electricity that can be used for people nearby.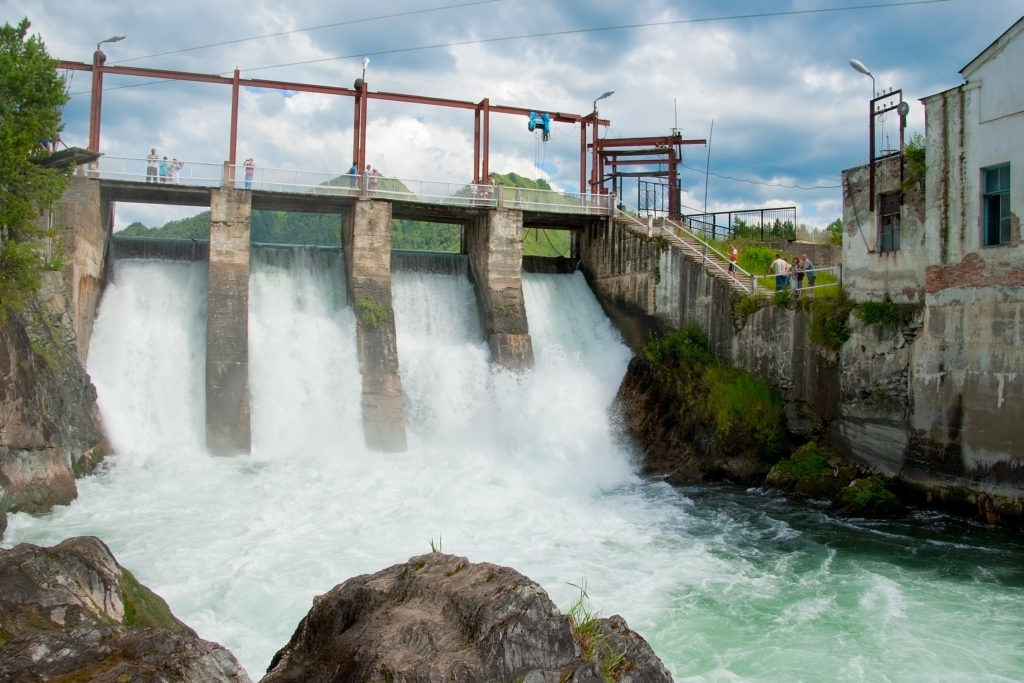 Hydroelectric power is an example of a renewable energy resource.
Advantages of hydroelectric power
No harmful emissions are released.
It's very reliable and completely renewable.
Disadvantages of hydroelectric power
Fish can be impacted in the dam stops them reaching breeding areas.
Initial costs are quite high.
Plants in the reservoir created by the dam start to decompose releasing methane and carbon.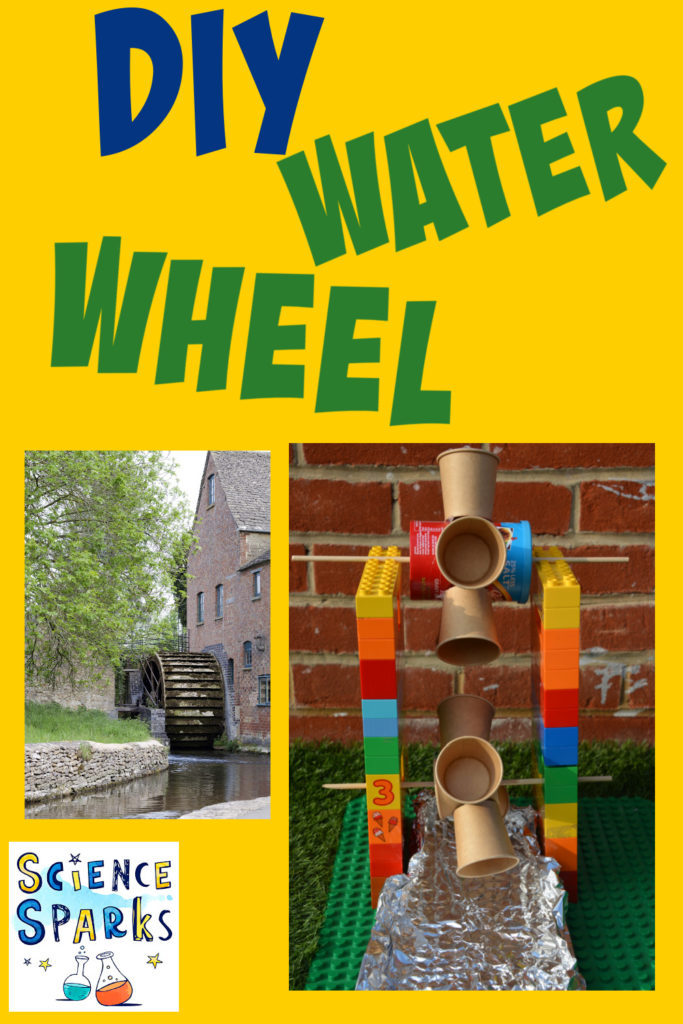 More engineering projects
Design and test paper bridges.
Another way to lift water is to make an Archimedes screw!
Frugal Fun for Boys and Girls has a great LEGO® water wheel.
Last Updated on October 6, 2021 by Emma Vanstone