Just before Christmas the lovely people at DUPLO sent us a box of bricks and some challenge ideas. If you read Science Sparks regularly you'll know that we LOVE LEGO and DUPLO and use both frequently in our activities.
If you look carefully at the photos below you'll notice some of our bricks have numbers written on them from years of using DUPLO to teach children to count, and I've had to clean sticky areas from many a brick that's previously had something stuck to it. That's got to be the sign of a much loved toy!
I remember buying my eldest daughter ( who is now 9 ) a DUPLO house for her first birthday, a set I very much enjoyed building again earlier today with my almost 1 year old. It's lovely to have another little DUPLO builder in the house.
To celebrate all things DUPLO, we've put together a fun collection of our favourite DUPLO ideas from the last few years. I'll keep adding to the collection, so do pop back again.
DUPLO Ideas
DUPLO Tic Tac Toe
This was one of the the fab ideas sent to us by DUPLO which my daughter changed slightly to give each player different themed characters. This set up is Winnie the Pooh vs Toy Story!
I love Tic Tac Toe as it's easy enough for even very young children and nice and quick for those times when you want to play a game, but don't have much time.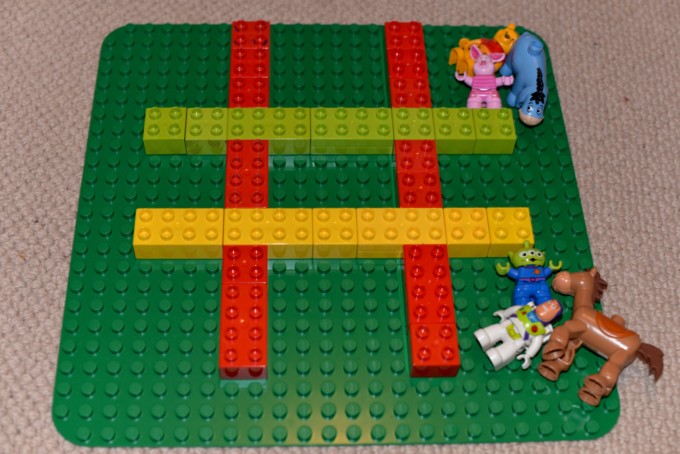 Printing Patterns with DUPLO
Back when my big children were little, they loved creating patterns using paint and DUPLO bricks and people. Next on our list is to use the bricks to make pictures of flowers and trees.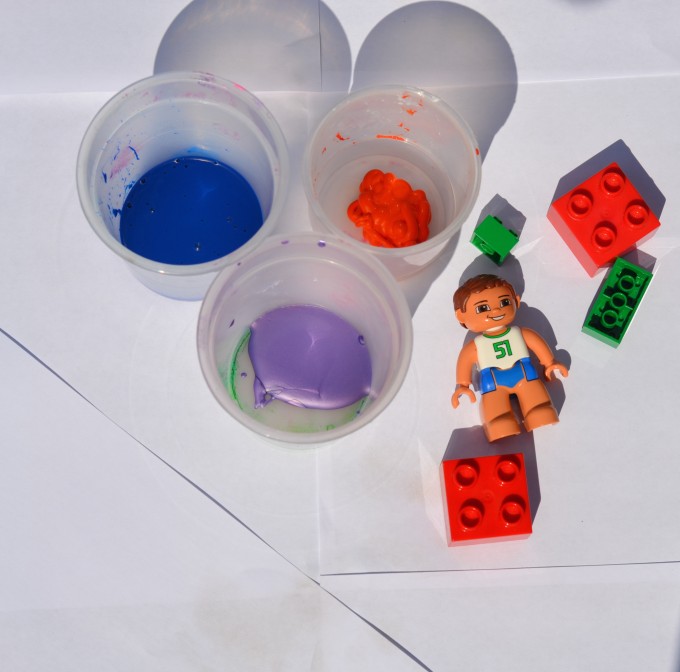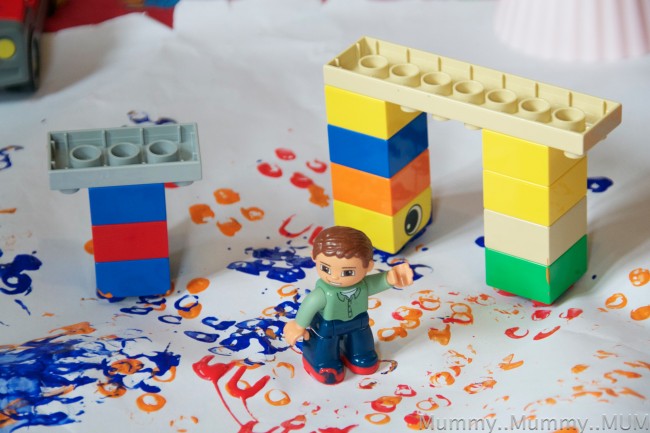 DUPLO Ball Run
My 10 year old created this DUPLO ball run using DUPLO and paper to make the run down smoother. It took a few attempts, but he managed to find a way for the ball to travel all the way through without stopping.
This has been a great project as all the children have come back to it over and over again this half term, making the ball run bigger and longer each time.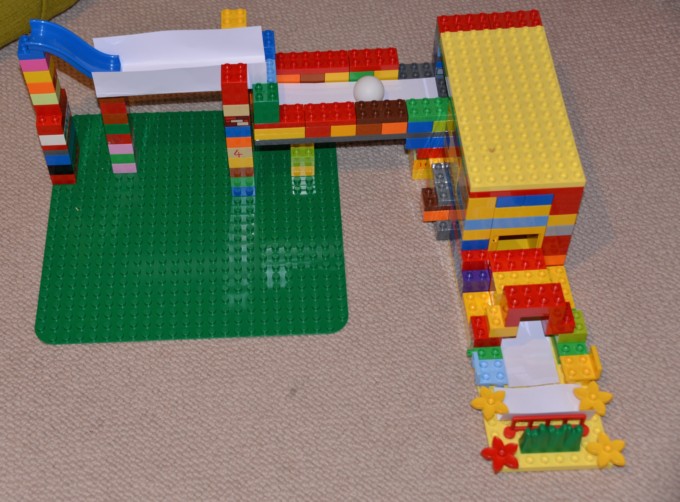 DUPLO Monsters
Our DUPLO Monsters are a new creation for this week. You could make these symmetrical, write stories about them or draw their shadows to extend the fun further.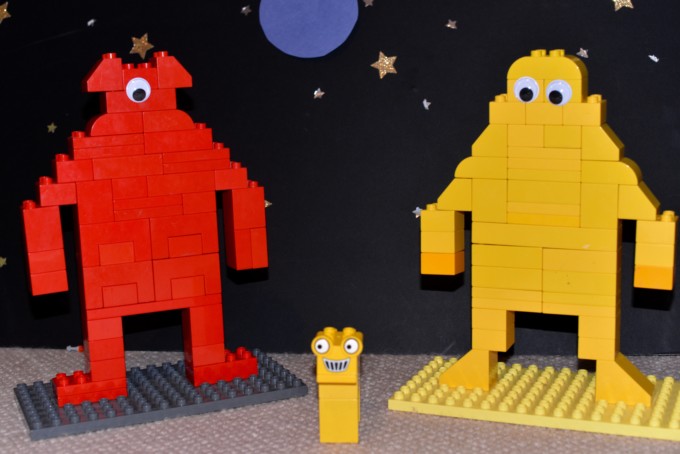 DUPLO letters
We made letters using DUPLO bricks and then used a crayon to run over the top to give the print of the letter on the paper.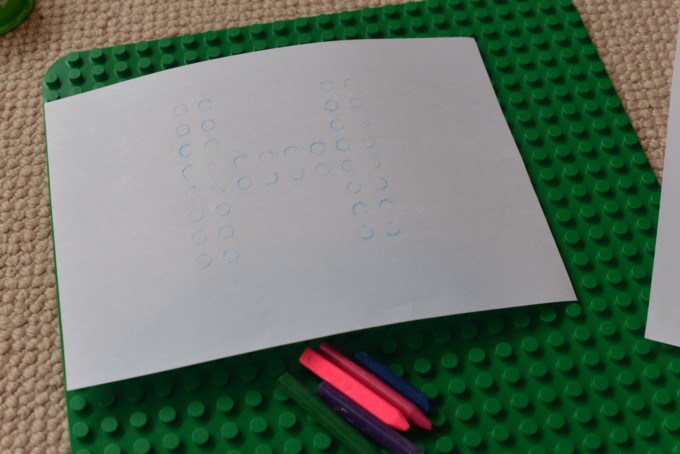 DUPLO Ring Toss Game
Another idea sent to us by DUPLO was this great ring toss game. Ours had a festive theme, but you could easily change this for any time of year.
How about flower towers for spring?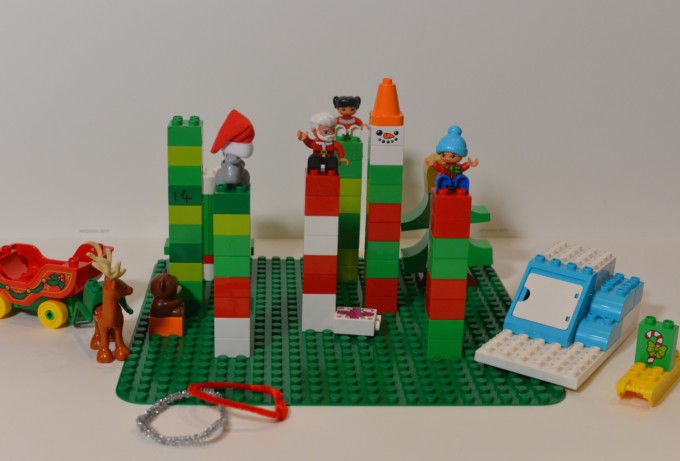 More DUPLO Play Ideas
Can you work out how many DUPLO bricks tall you are?
Make a DUPLO Number tunnel.
Add DUPLO to your messy play.
Make a DUPLO Number line like In the Playroom.
Can you have a DUPLO tower building race? First see how tall your tower is after 30 seconds if you use two hands, then using just the hand you write with and then using the hand you don't write with!
If you have a rain track, can you make two gently sloping tracks with different gradients and investigate which one a car rolls down faster?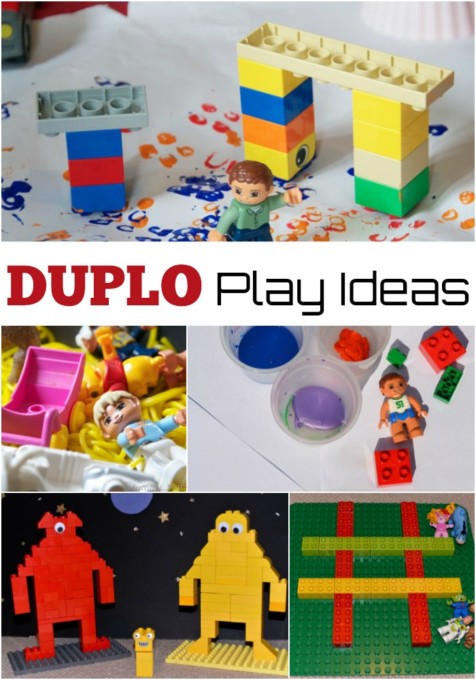 Last Updated on September 9, 2022 by Emma Vanstone