I posted a collection of fine motor skill activities a couple of weeks ago which we had a LOT of fun putting together. Following on from those we created a collection of Roald Dahl themed fine motor skill activity ideas which would be perfect for World Book Day or Roald Dahl Day.
Willy Wonka Inspired Sensory Tray
How to colour rice
Simply pour uncooked rice into a ziploc bag, add a little food colouring ( you should find a little goes a long way ) give it a good mix and leave to dry. We use these gel colours from Wilton.
I added some colourful pom poms and we used squeezy tweezers from Learning Resources to pick them out.
Younger children could try to move the pom poms to the same colour rice, or count the poms poms as they remove them.
For older children try adding some labelled wrapped sweets with numbers or letters on, children could then create words with the sweets after using the tweezers to remove them from the rice.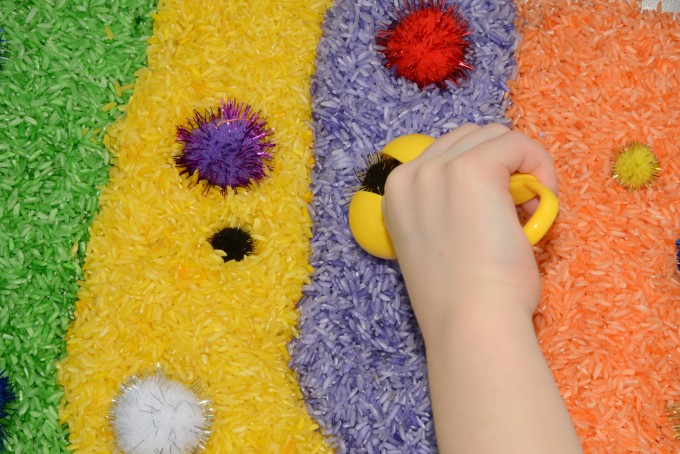 Mrs Twit Sensory Gel Bag
This sensory bag is made using cheap blue hair gel inside a sealable sandwich bag. I added 10 spiders and covered the edges with masking tape to stop it leaking.
My 5 year old has spent a lot of time today practising her number bonds to 10 by moving the spiders around the bag. Then putting different numbers on each side.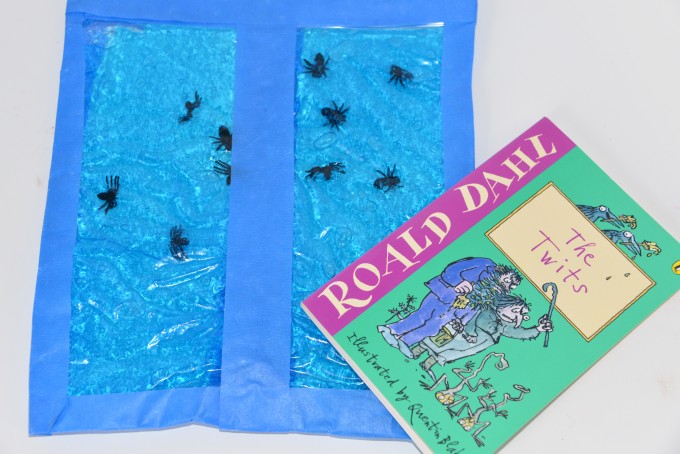 Mr Twit's Wormy Spaghetti
Mr Twits wormy spaghetti is similar to the rice sensory tray, but this time we've used coloured spaghetti with bugs in it, which is how I imagine the meal Mrs Twit served him to be.
The idea is to use the tweezers to remove the bugs, but my daughter couldn't resist sticking her hand straight in. It takes quite a bit of effort to move the spiders so hopefully good finger exercise.
How to make coloured spaghetti
Cook the spaghetti and leave to cool.
Add a little food colouring and a few drops of vegetable oil then mix well.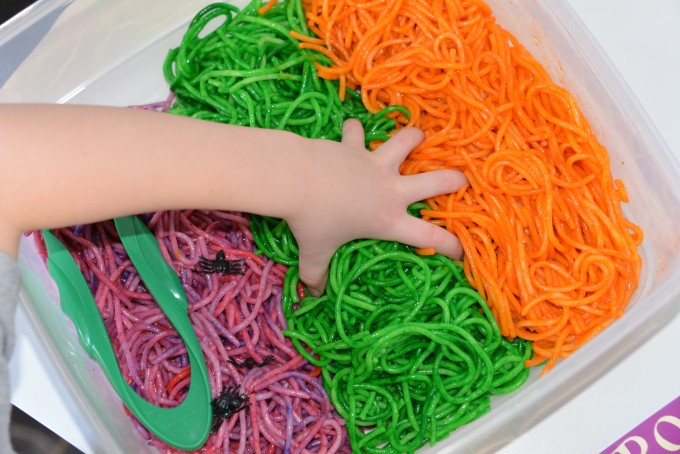 Willy Wonka Chocolate Shop
Inspired by my lovely friend Anna over at The Imagination Tree we made some brightly coloured play dough and used it to make chocolates.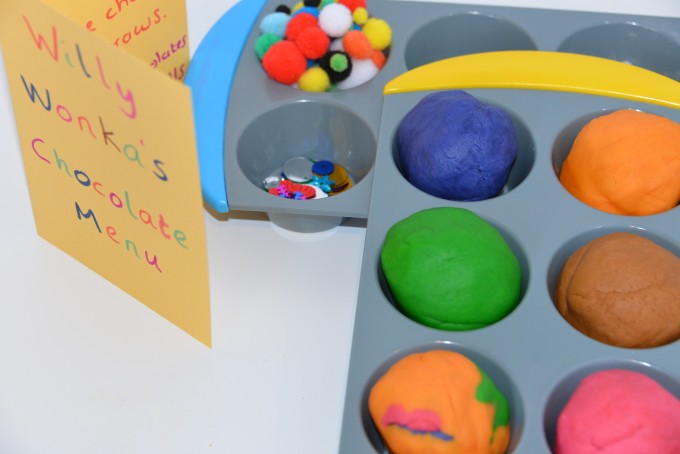 I made a menu for my girls to copy, for example, 4 green chocolates with 1 straw and two pom poms. They had a great time making my 'chocolates' for me.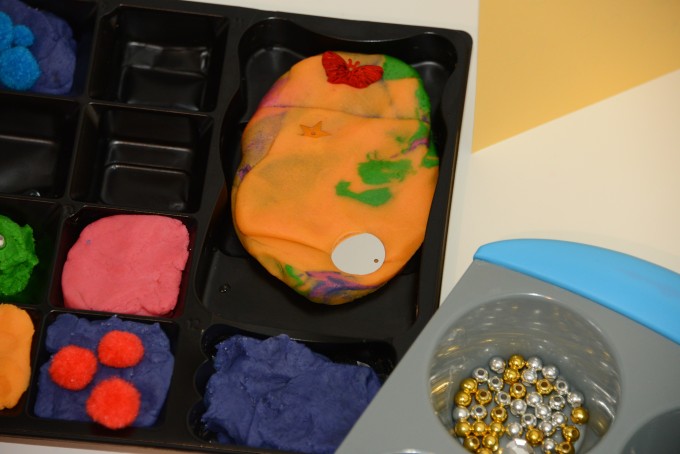 Play dough is great for improving fine motor skills as it involves a lot of pushing, pulling, stretching and rolling. Even I could feel my hands being exercised as we played.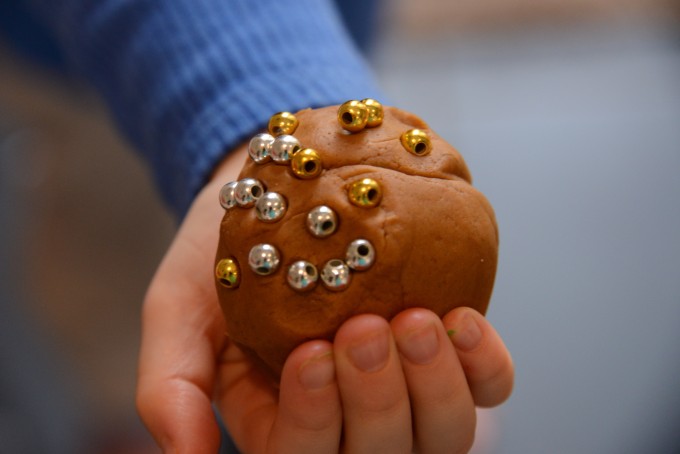 Enormous Crocodile Tree Races
We used LEGO to race each other to build trees using only one hand whilst being timed. We found it much harder using our non writing hand.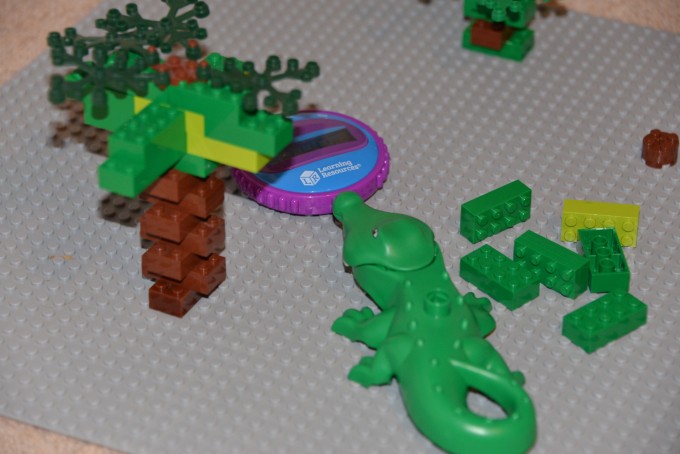 Enormous Crocodile Lacing Card
This is only half finished, but I can't wait to try it. I just need to make more holes and find a shoe lace.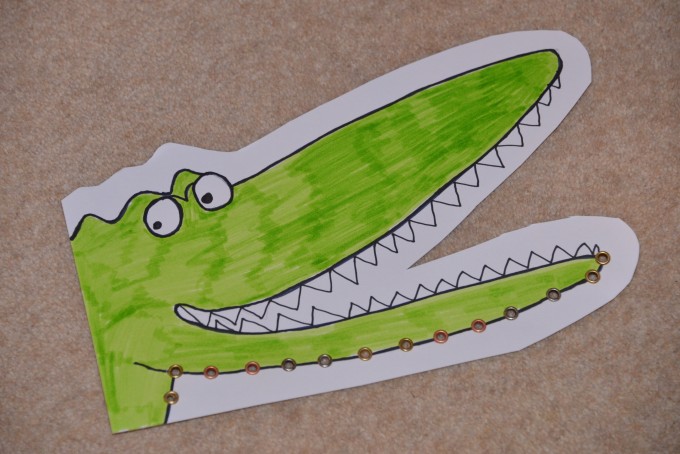 Can you think of any more fine motor skill activity ideas for us?
Which is your favourite Roald Dahl book? Ours is Revolting Rhymes!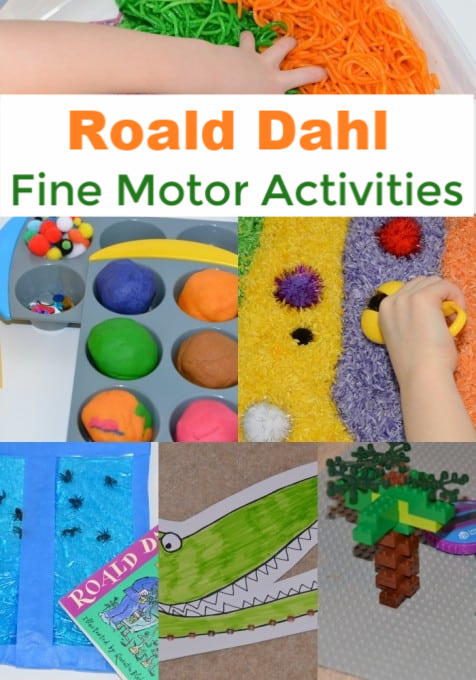 Last Updated on February 22, 2020 by Emma Vanstone