Cars, trucks, helicopters and buses are all loved toys in this house, but we don't have a Hovercraft. Hovercrafts are really interesting as they move on top of a layer of air. The layer of air reduces friction and allows the hovercraft to move quickly over land and sea.
So we decided to make one…or at least one that has the effect of the Hovercraft.
The only tricky part is that it does involve superglue, so supervision is required. (Saying that I was a complete dougnut and made a mistake myself and still got superglue on me…luckily nothing stuck together) but hopefully you are a sensible lot!) If you have a glue gun that would be better.
You will need:
An old CD or blank one
Superglue/gluegun
A pop up lid from a drinks bottle
Balloons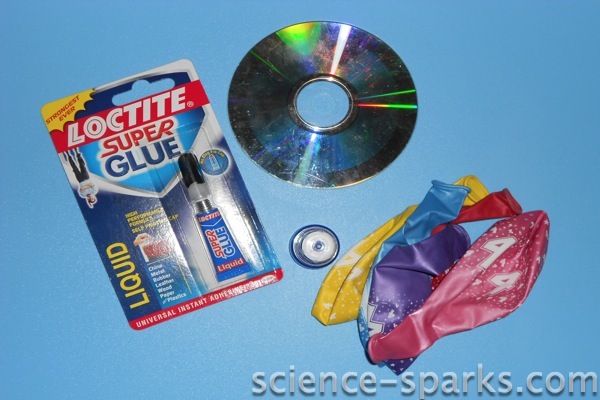 Method
1. Take the lid off the drinks bottle. Discard the plastic cover cap and ensure the push down mechanism is down.
2. Put superglue around the bottom rim of the lid and stick to the centre of the CD over the hole. you need to make sure you have no air holes.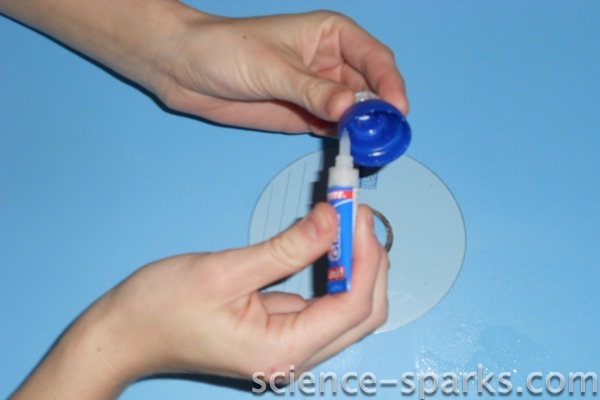 3. Blow up a balloon and twist around you fingers so you don't let out the air.
4. Put the end over the balloon
5. Lift the pop up part and let go off the balloon.
The balloon should shoot across the surface as the air is forced out the bottom!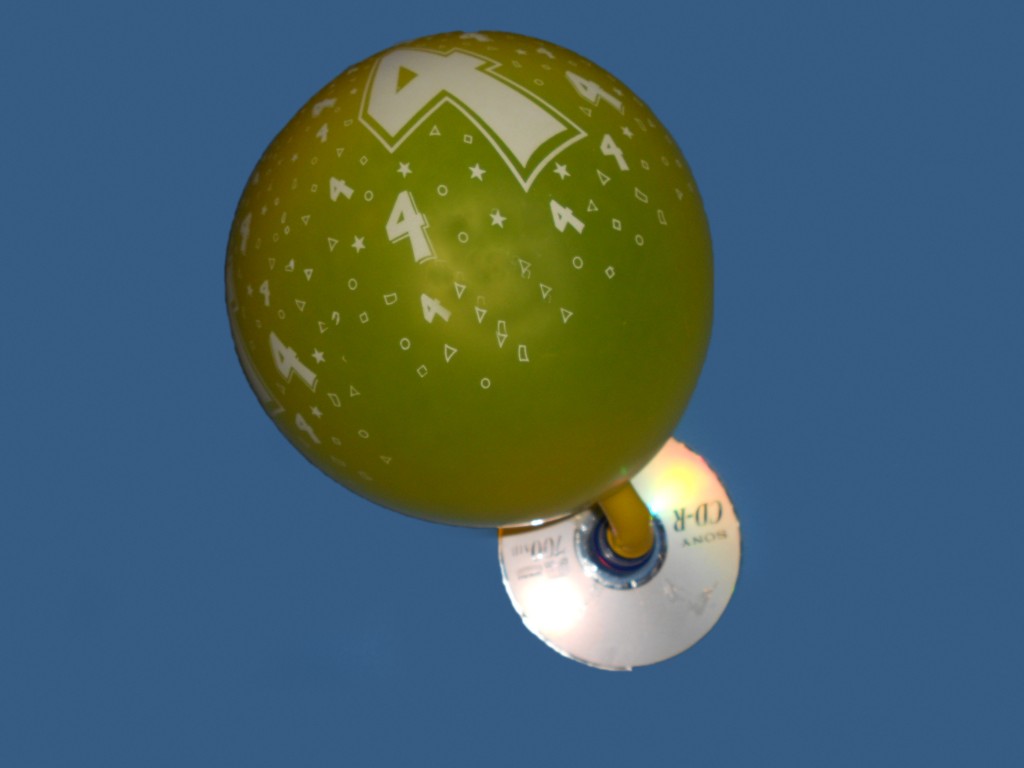 Ours was a little disappointing – I tried the kitchen floor and the table but the surfaces were not smooth enough so it was a bit slow. The kids still loved it, and wanted it to be done again and again, and for older children you can start to discuss Friction and the effect on speed. I think if I had a smoother surface it would have been much more effective. There is also a possibility of an air hole in the seal that I didn't see.
What is Friction
When two surfaces rub against each other, the force between them is friction. Friction can slow you down if you're trying to move. Generally the rougher the surface the more friction there is.
Real Hovercrafts use a powerful fan to pump air underneath themselves. Hovercrafts can travel over air and water as they move on top of a layer of air.
Our balloon hovercraft reduces friction by blowing air from the balloon between the CD and surface to hold them apart.
Other Friction Activities
Last Updated on February 15, 2020 by Emma Vanstone