I absolutely loved this post on glow in the dark play dough from Sun Hats and Wellie Boots, so we thought we would try to make glow in the dark goo for Halloween.
You can see our post on just the goo here . All we are doing differently with this one is adding glow in the dark paint.
What you need
food colouring (optional )
Glow in the dark paint, we got ours from the Early Learning Centre, so it is safe for little ones.
What to do
Fill a cup with cornflour and add to the bowl
Add water very slowly mixing with your hands all the time, until you get a sticky, slimy goo.
If you want to make it coloured add some food colouring, be careful this can stain skin and clothes.
Play with the slime and see how it behaves.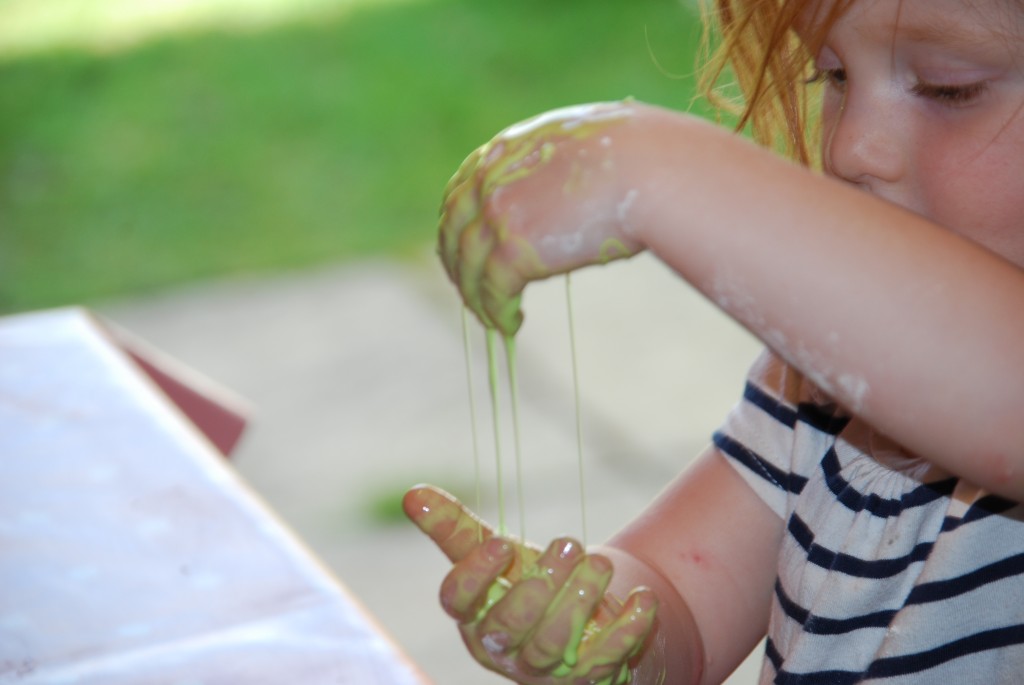 Can you make it into a ball? and what happens if you throw it onto the floor?Excuse the picture I had to take it without using the flash. Hold the goo under a light for a few minutes, then turn out the lights, it should glow in the dark.
Spooky!!!!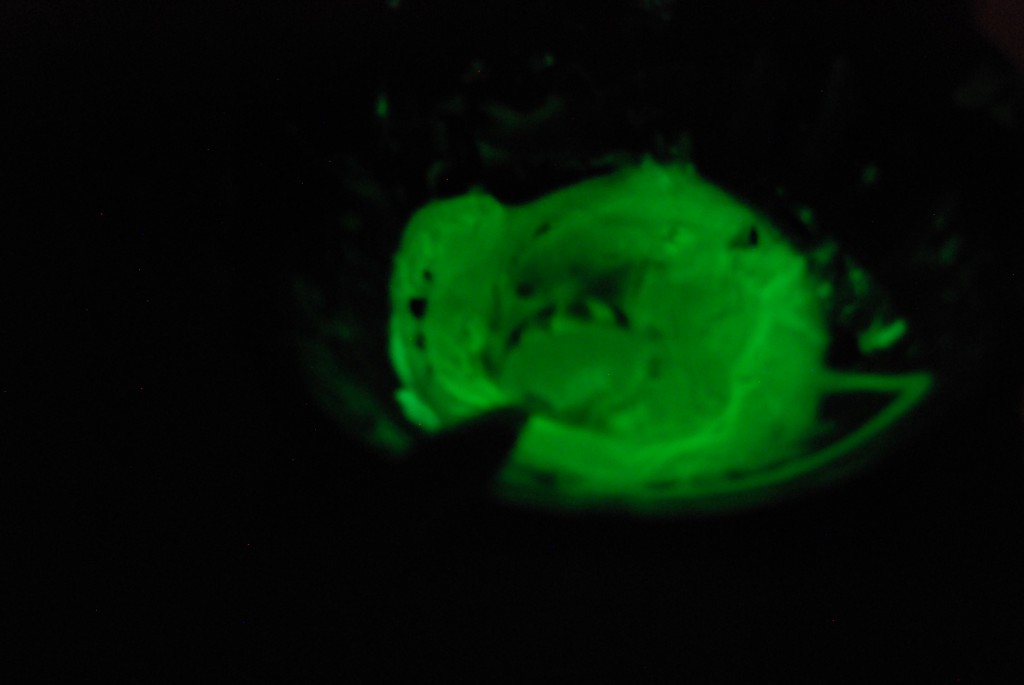 Make sure you check out some of our other Halloween Science Ideas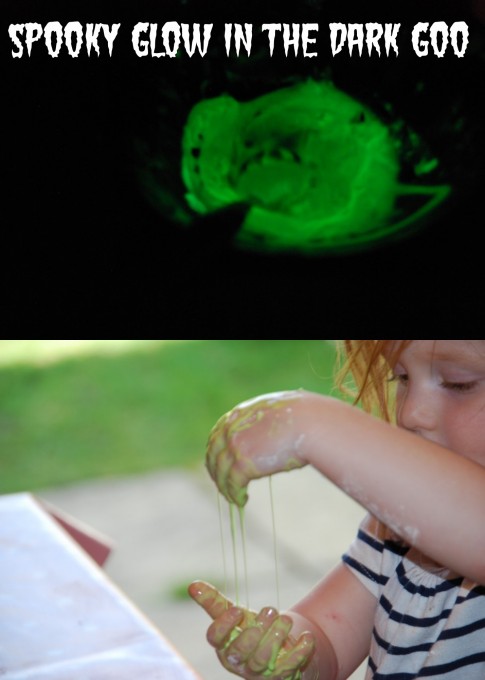 Last Updated on September 28, 2014 by Emma Vanstone