This week we are making an Avocado Pit. It's going to take a few weeks so bear with us
My 4-year-old thought he could plant a stick, and it would turn into a tree if he watered it, so I thought this would introduce him to the concept of a root.
Cut the avocado carefully, trying not to injure the stone ( pit )
Wash the pit, to remove the flesh, but do not remove the brown outer covering, this is the seed cover.
Stick 4 toothpicks into the pit to a depth of about 5mm.
Fill a glass jar with water, and place the pit on the top, balanced with the toothpicks. It should be half covered with water with the pointed end up. Leave it on a window sill or somewhere it will get lots of light.
Change the water every 2 days, this is to stop mould and contaminants from damaging the roots. Make sure you keep the base submerged in water.
Wait and watch, the brown outer layer should wrinkle and come off, the pit should start to split, and a root should come out of the bottom.
Further instructions and the science behind it to follow!
How to grow an avocado tree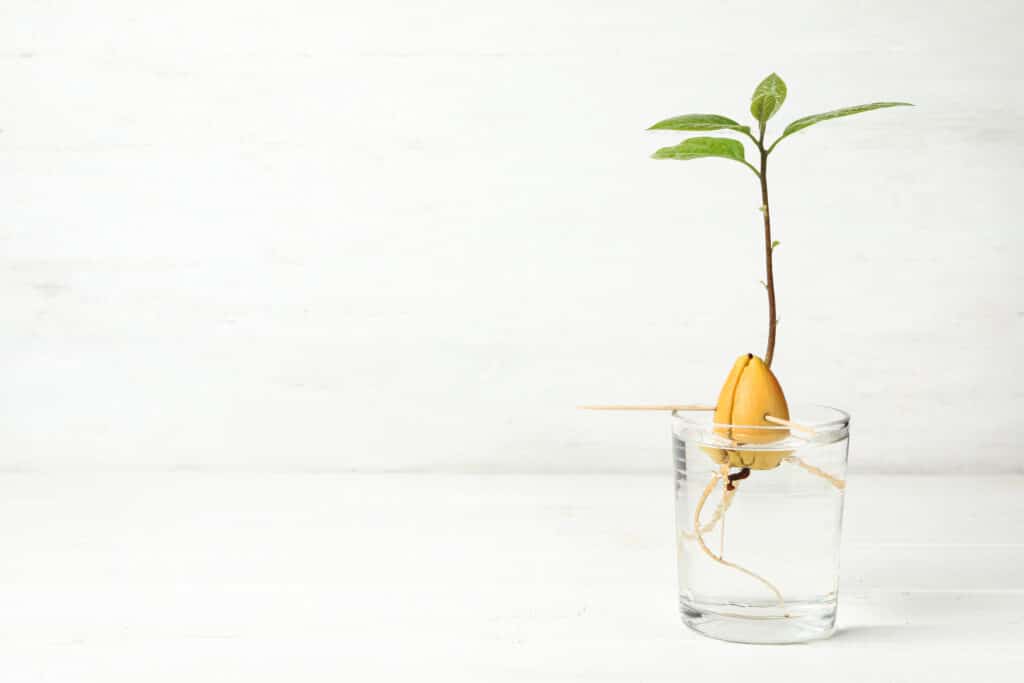 Last Updated on January 23, 2023 by Emma Vanstone