This blubber experiment is a simple, easy way to demonstrate how animals ( not just polar bears ) stay warm in cold temperatures. There are some fun polar bear facts at the bottom of the page too. How many do you already know?
The same experiment works for talking about how penguins stay warm in winter as well!
How do Polar Bears stay warm in winter?
First we talked about how some animals live in a very cold environment and I asked the children how they thought those animals stayed warm. The first answer was that animals have fur to keep them warm, then we talked about how humans stay warm in cold weather. We put on extra clothes, we warm up our environment by putting on the heating and we stay indoors more. Animals don't have those options, but one way they can stay warm is by growing a thick layer of fat, which acts as an insulator to keep them warm.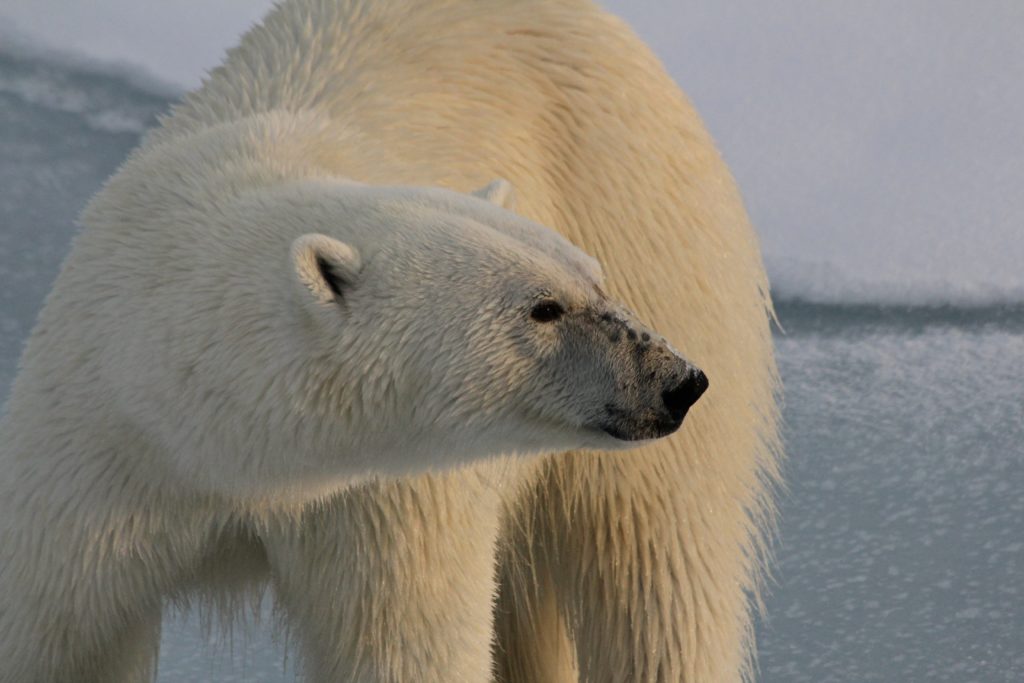 Polar Bears are extremely well insulated and have a layer of blubber that can be up to 10cm thick covered with another 15cm of fur. They also have black skin under their fur which helps to trap heat.
We set up this simple activity to demonstrate how blubber helps keep animals warm.
Blubber Experiment Materials
Lard or shortening
Latex gloves
Ice or snow
Water
Washing up bowl
Stopwatch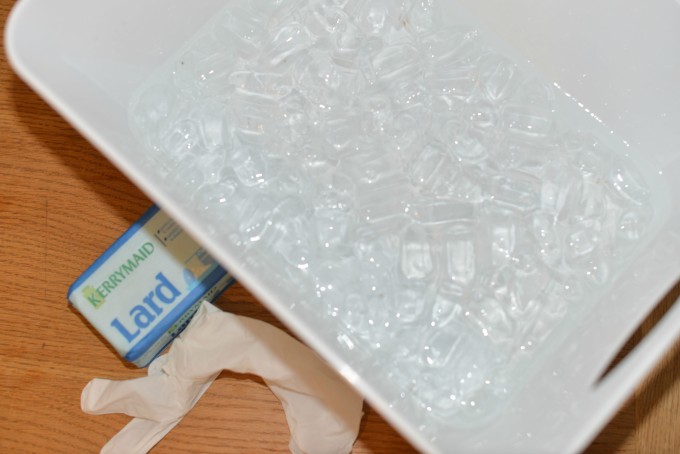 Blubber Experiment Instructions
Place ice and water in a washing up bowl.
Carefully place your hands in the ice water and time how long you can keep them in the water before it gets uncomfortable – be careful not to leave them in longer than that.
Put the glove on and cover with lard.
Put the gloved hand in the ice water and time how long it takes to feel uncomfortable this time.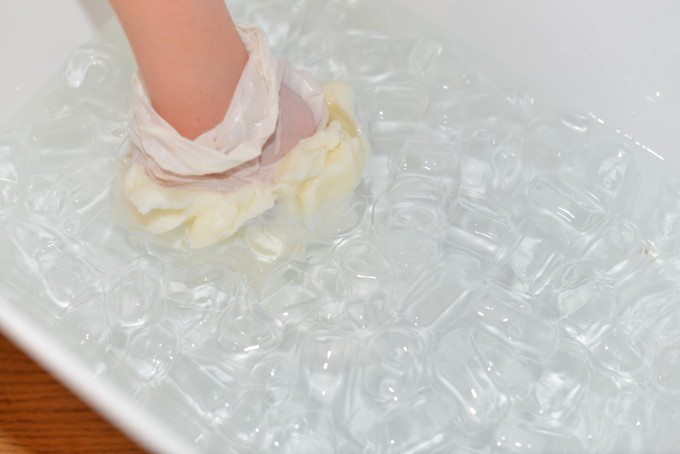 You should find that the lard acts as an insulator and protects your hand from the cold of the icy water.
What is an insulator?
An insulator is something that doesn't easily allow heat to escape. In this investigation the lard is insulating your hand from the icy cold water.
Blubber Investigation Extension Ideas
If you have a thermometer can you record the water temperature?
How do polar bears stay warm in winter?
Some animals hibernate, they build a den or burrow and sleep for the colder months. Their body temperature drops and heart rate slows down to conserve energy.
Other animals migrate for Winter, this means they move to a warmer climate where food is available.
Some animals adapt to the change in climate. They grow warmer fur or feathers or grow a layer of insulating fat. The fat also acts as a food store for when food is scarce.
Polar Bear Facts
Did you know Polar Bears only live at the North Pole ( Arctic ) and Penguins at the South Pole ( Antarctic )?
Polar bears mostly eat seals.
Female polar bears usually weigh about half as much as male polar bears.
Polar bears can run at speeds of 25mph on land.
Did you know polar bears can live to around 30 years old!
Polar bears have hollow, colourless fur which traps the sun's heat to keep them warm.
Polar bears can overheat in summer when temperatures are the highest. They often roll in snow to cool down.
Polar bears have an amazing sense of smell and can smell seals 1km away!!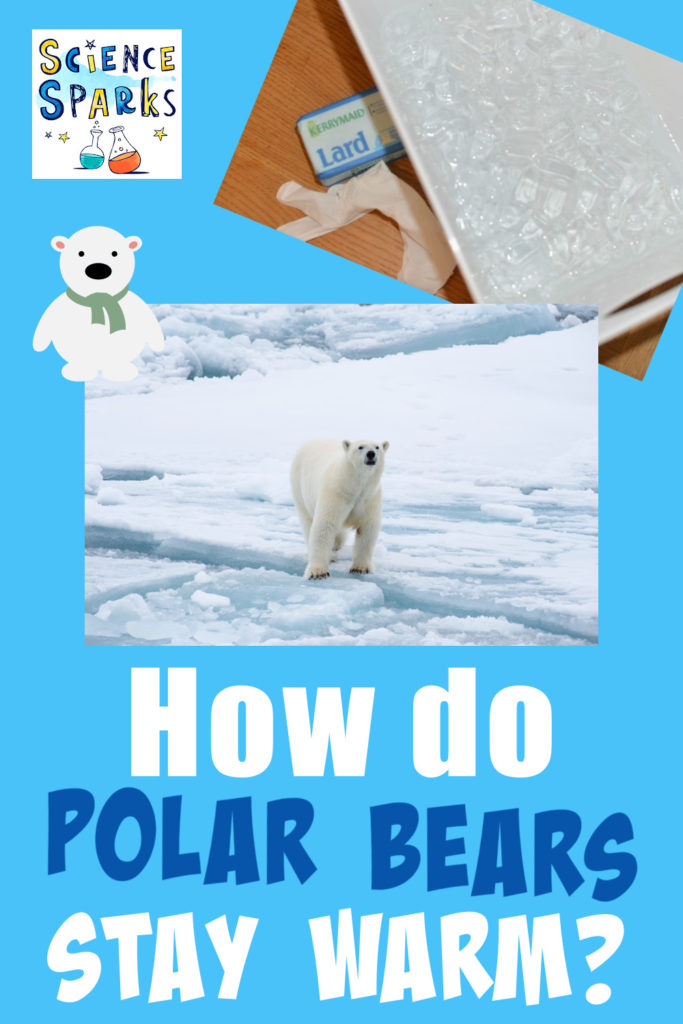 This post is also part of my Around the World in 50 Experiments series!
Last Updated on January 10, 2023 by Emma Vanstone