Outspiration is a brand new mobile application from AkzoNobel for the Apple iPhone. The aim of the app is to motivate and inspire you to make the most of your outdoor space, by helping you get past obstacles such as the weather and worries about a lack of DIY knowledge.
Features of the Outspiration app.
Visualiser
The app allows you to visualise different colours on your furniture or walls, allowing you to try colours without buying paint.
Weather
Weather forcasts are personalised to your locality to help you plan effectively.
Help and Advice
The app is updated monthly with new trends and top tips.
Projects
Check out projects from other users for even more inspiration.
Promotions
Watch out for special competitions and discounts on relevant products.
Our Project
We generally have so much DIY to do inside the house we don't get around to doing anything outside, but having the app and a weekend of dry though still quite cold weather really inspired us to get out and do something useful.
We've had this old bench for years, you can see how worn and in need of some care it looks.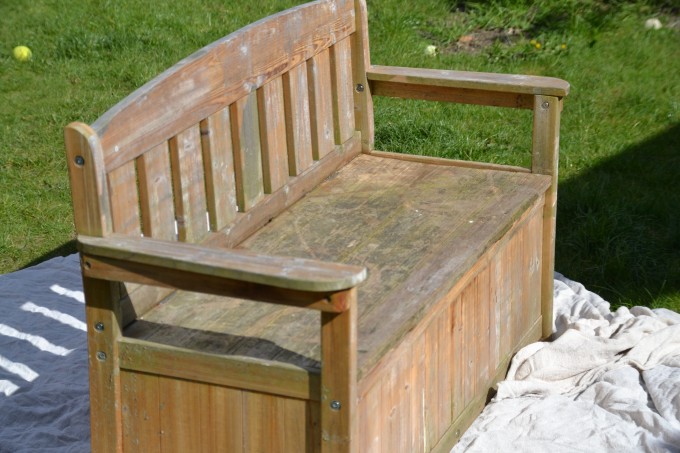 We used the Outspiration app to get some colour ideas. Initially I liked Cuprinol Garden Shades Beach Blue, but then thought it was a bit bright.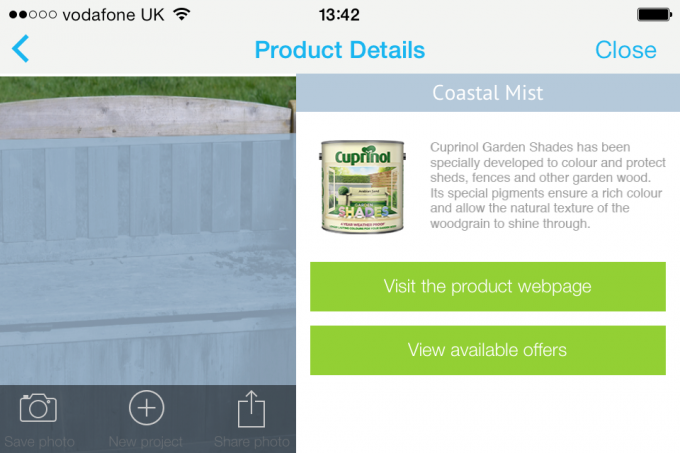 I quite liked Cuprinol Shades Coastal Blue, but once in store actually chose Cuprinol Shades Barleywood which was a deeper blue, and just the perfect choice to brighten up our old, battered bench.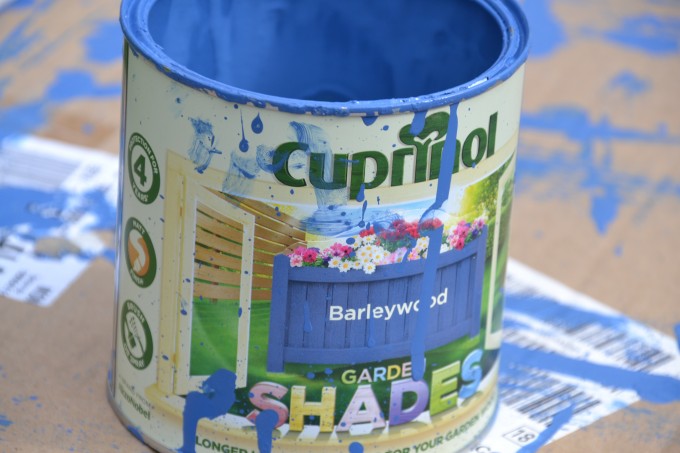 After sanding the bench it was ready to paint. Two coats later this is what it looked like. We are so pleased with how it turned out, the whole project took about 5 hours in total, but the sense of achievement definitely makes it worthwhile.
What do you think?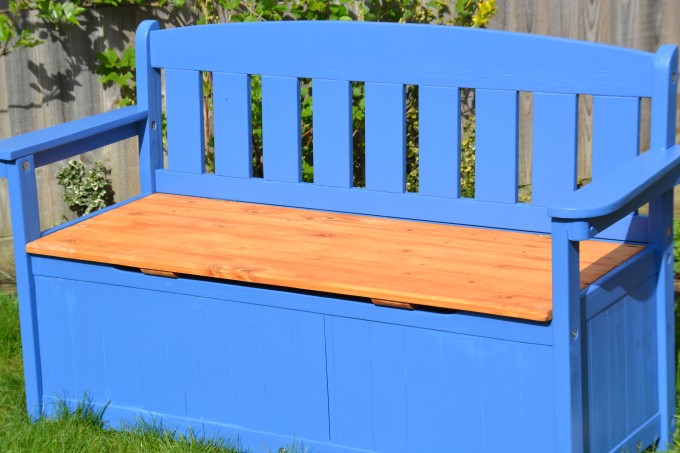 I did find the app a little cumbersome to start with, for example highlighting areas of the bench was a little tricky, but after a few goes it became more intuitive. It would be much easier if the app could automatically highlight objects in the photo, then the whole thing could be filled in with the chosen colours.
I love the idea of hints and tips in the app and am looking forward to reading them each month. I don't generally have time to stay in touch with the latest decorating trends, so hopefully this will be an easy way to rectify that.
Win a BBQ
To celebrate the launch of Outspiration, AkzoNobel will be giving away a barbeque, to enter simply download the app. The competition launches today, the 28th April so make sure you enter your details in the WIN section when you download it.
Outspiration can be downloaded from the Apple Store.
AkzoNobel brand associated with Outspiration are Cuprinol, Dulux Weathershield and Hammerite.
This is a collaborative post
Last Updated on April 29, 2014 by Emma Vanstone