In the story of Hansel and Gretel they leave stones and then breadcrumbs to find their back way home, but the breadcrumbs get eaten and the children end up in a witch's house.
In this activity you can experiment to find a new way for Hansel and Gretel to leave a message or draw a map so they can find their way back home.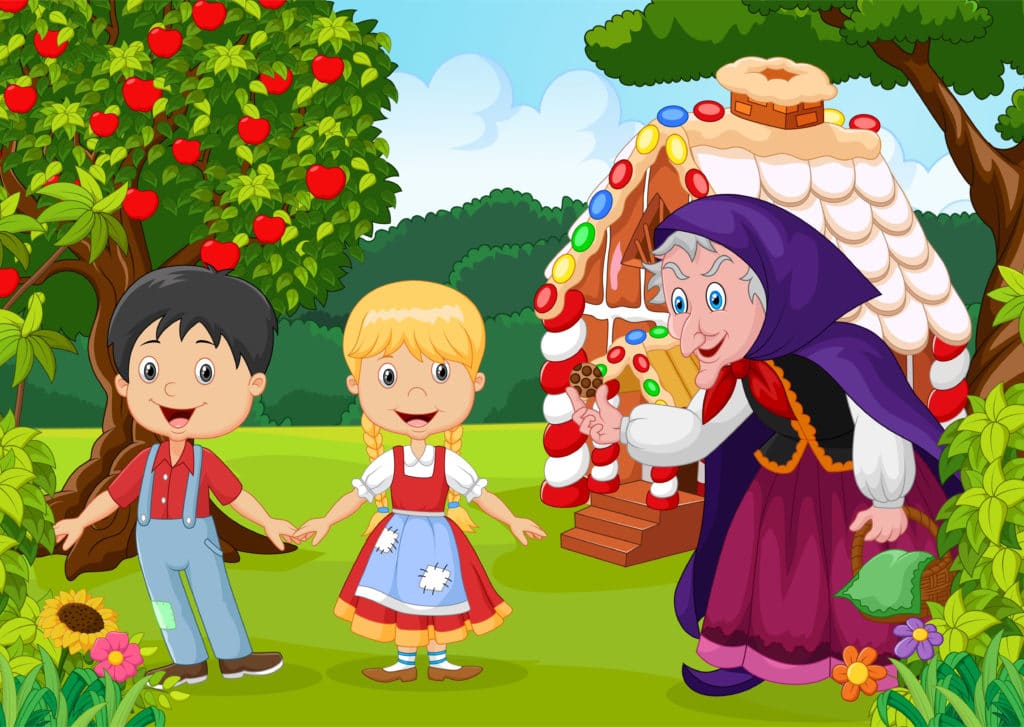 Secret Messages with Lemon Juice
All you need to do for this one is write a message on paper with lemon juice and pop it in the oven for 5 minutes to reveal the message.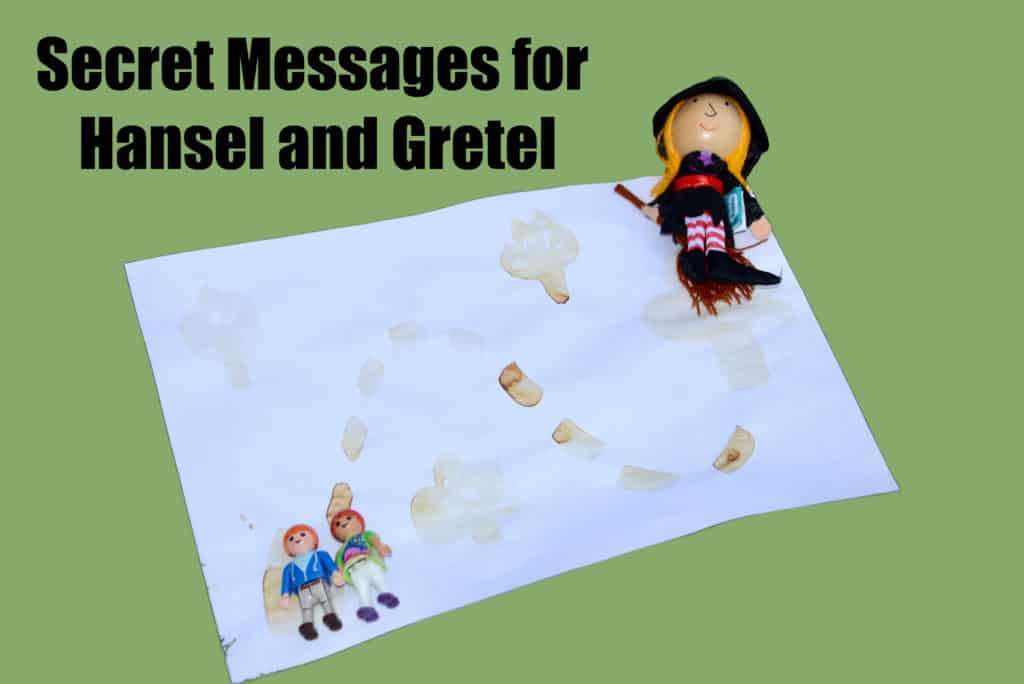 If you don't have lemon juice, lime juice or milk also work well!
Why does lemon juice turn brown
Lemon and lime juice react with oxygen ( they oxidise ) which makes them turn brown when heated!
Crayon Resist Messages
To write a crayon resist message you'll need a white crayon and watercolour paints or wax crayons.
Draw a map or write a message using the white crayon ( you'll need to press down hard ). To reveal the message paint or crayon lightly over the top.
I need to create a better image for this one, but you get the idea.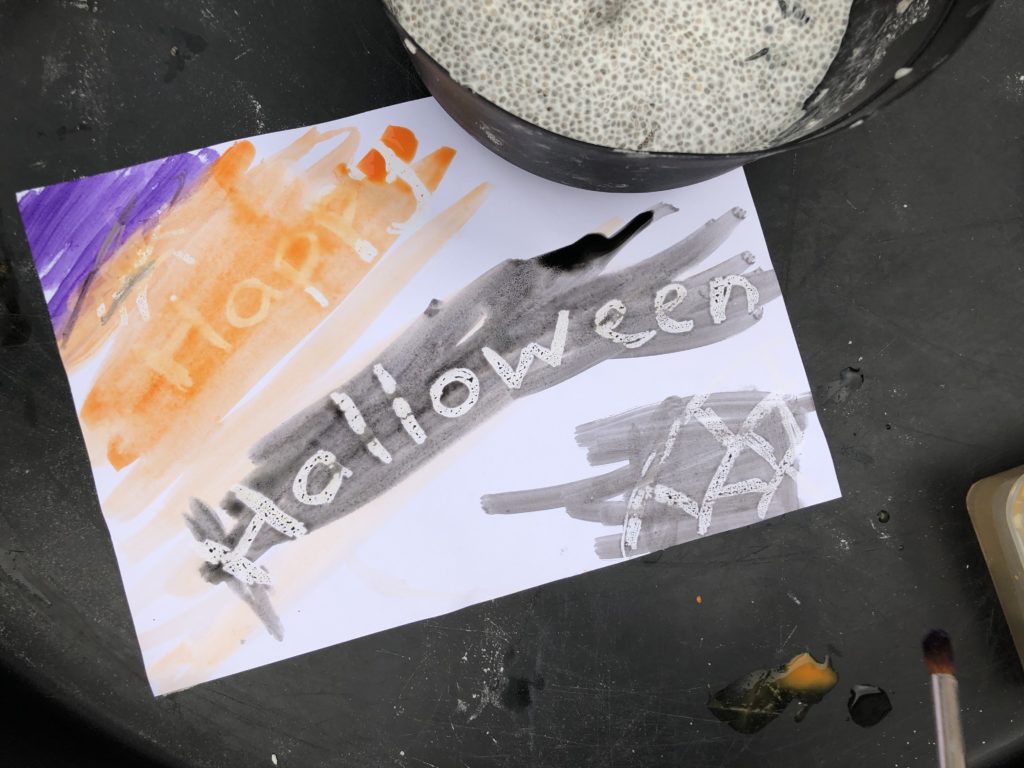 More Hansel and Gretel Science Activities
Build a house made from sweets or a house made of gingerbread for the witch. One way to turn this into an investigation is to experiment with different types of sticky things to stick the house together. Icing sugar, glucose syrup or even jam are good to try!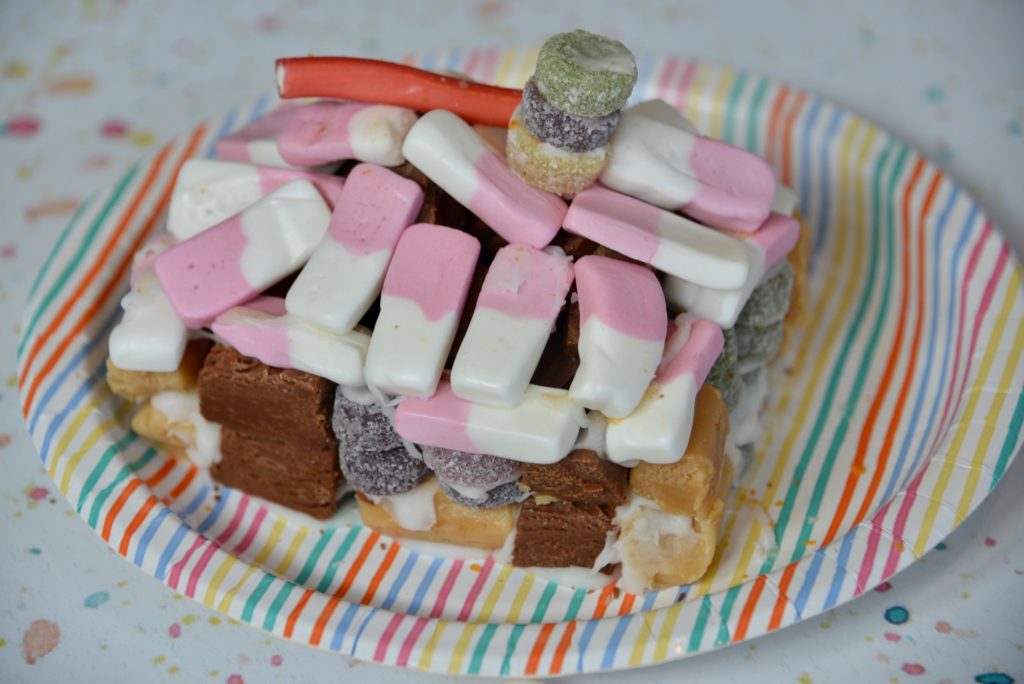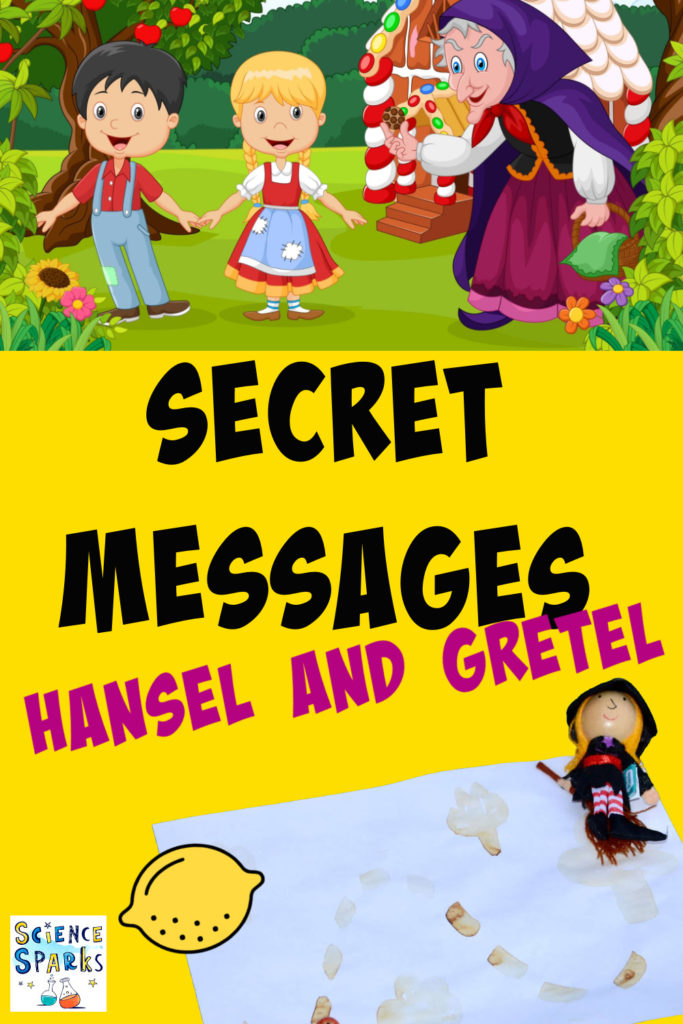 Last Updated on July 16, 2021 by Emma Vanstone