This super simple optical illusion lets you turn two pictures into one! Did you know your brain uses shortcuts in order to process all the millions of things we see at any one time? An optical illusion "tricks" your eyes and brain.
When you spin the pencil, your brain sees one image first and then the second image before it finishes processing the first, so you see two images at the same time.
This effect is called persistence of vision.
What you need:
White cardboard
Pencils or colouring pens
Straw or pencil
Scissors
Glue/tape
How to make an optical illusion
Cut out two squares from a sheet of white cardboard.
You can draw anything, but part of the picture must be on one square of the card and the other on the second piece of card. It can be a bit tricky to get the positioning right, so keep it simple.
Glue or sellotape a pencil in between the two pictures.
Hold the pencil between your palms and rub your hands to make the picture spin around.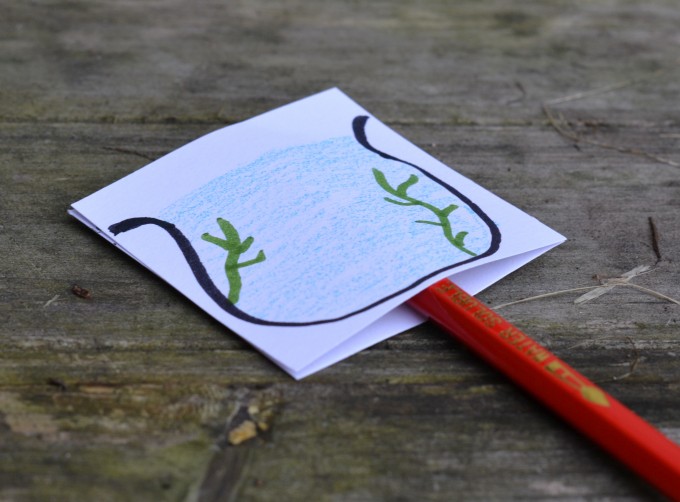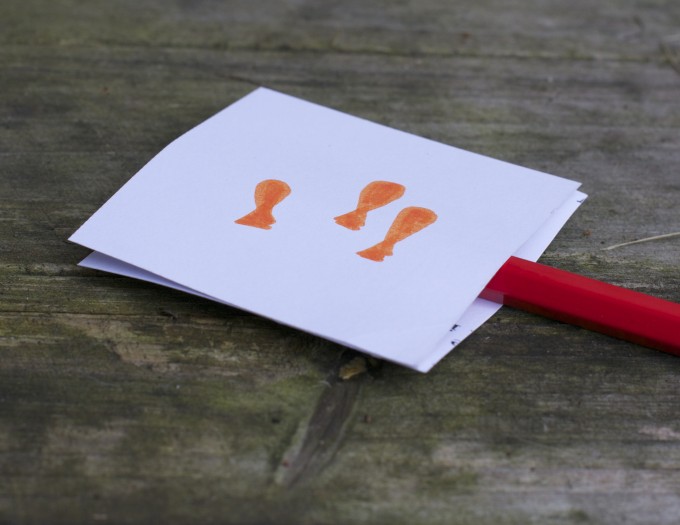 This activity is also part of my Tray a Day science series, which is full of science activities you can fit in a tray!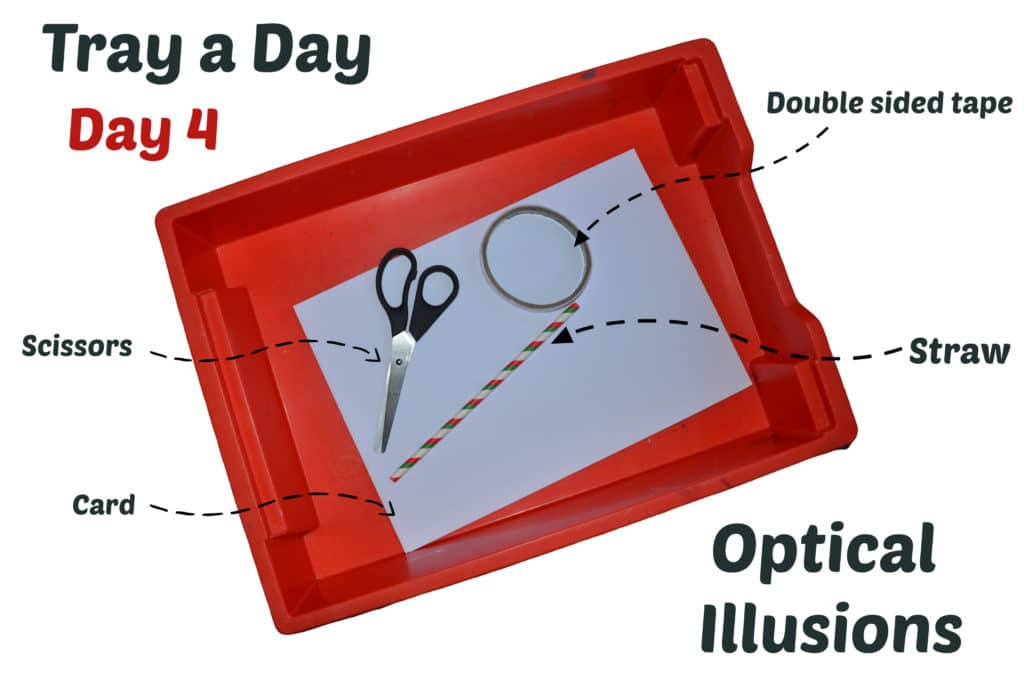 Grab the experiment instructions from the image below!
If you liked this you might like my other science experiments using paper or super simple science tricks!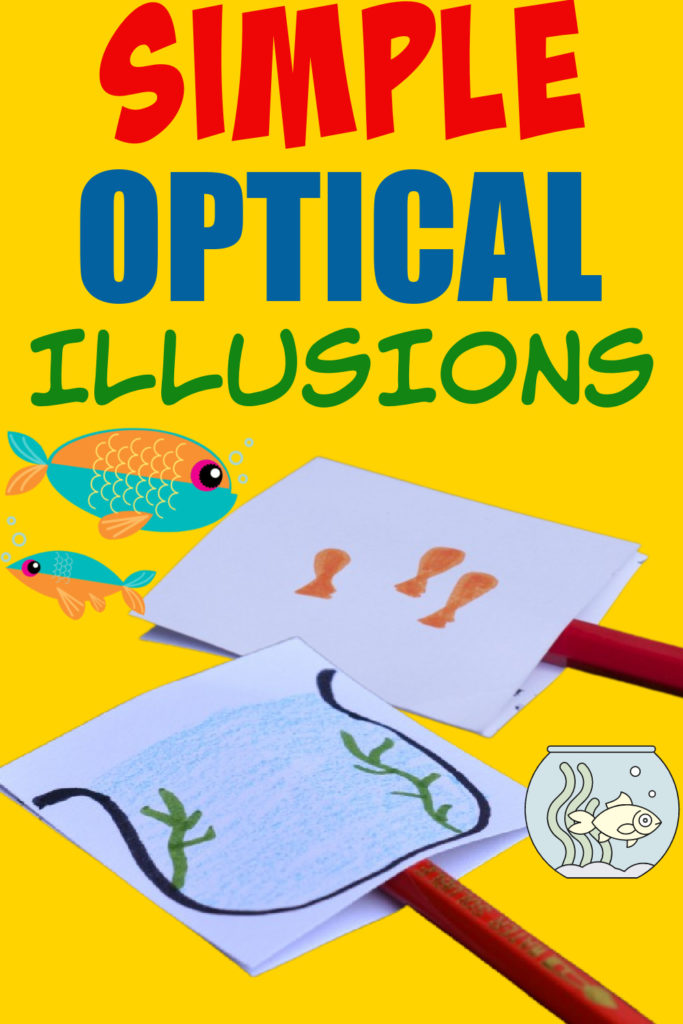 Last Updated on April 18, 2023 by Emma Vanstone