Elasticity is the ability of an object to return to its original shape after being subjected to a force ( for example, being stretched, pulled, squashed or twisted ). Elastic objects bounce back to their original shape very quickly!
What is elastic distortion?
Elastic distortion is when an object returns to its original shape when the force is removed. An example is when you stretch a hairband, which returns to its original size and length when you stop stretching it.
A spring is another example of an object that can be elastically distorted.
What is inelastic distortion?
Inelastic distortion is when an object doesn't return to its original shape and size when the force is removed. A cardboard box that has been crushed doesn't return to its original shape when you stop squashing it.
The point at which an object changes from being able to distort elastically to inelastically is called the elastic limit. An overstretched spring will not return back to its original size.
The amount of extension of an elastic object is directly proportional to the force. This is Hooke's Law.
What is elastic potential energy?
When you stretch an elastic band, energy is stored in the band, called elastic potential energy. The more the elastic band is stretched, the more potential energy it has.
Experiments to demonstrate elasticity
Elastic band

catapult
Lollypop sticks or pencils
Lots of elastic bands
A small bottle top
Glue or tape
Instructions
There are lots of different ways to make a catapult.
The video above shows you how to make a very simple craft stick catapult, or you could make a more complex version like the picture below.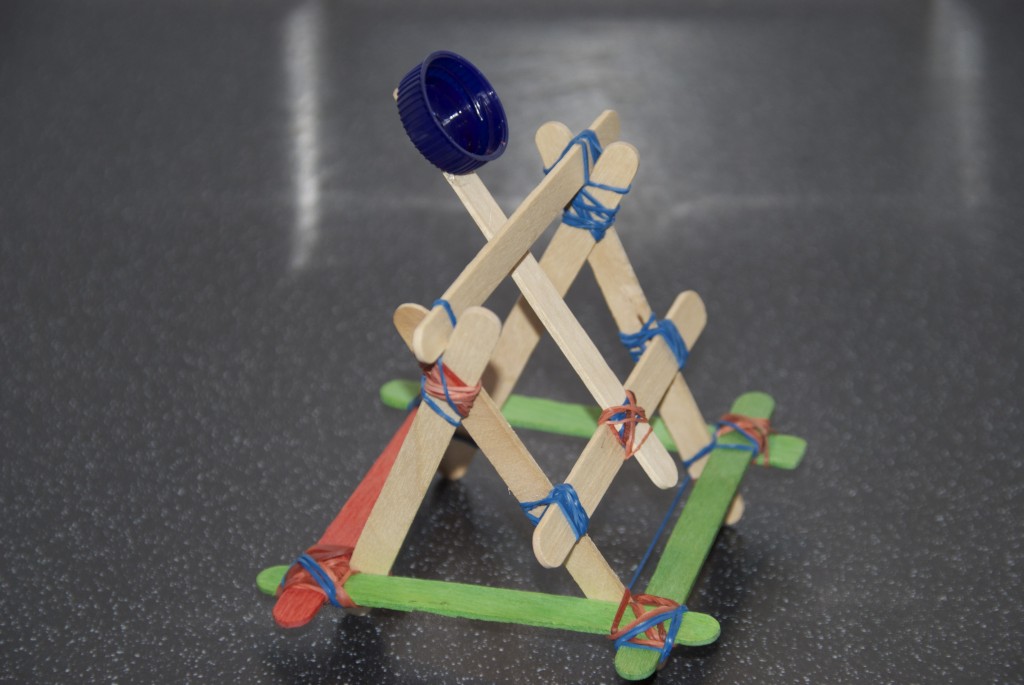 How does it work?
Test the catapult by launching different size balls and experiment by pulling the lever down all the way, halfway and just a little bit. You should find the more the elastic band is stretched, the greater the amount of elastic potential energy it stores, which is then converted to kinetic energy in the ball.
The more energy transferred to the ball, the further it will travel!
More Elasticity Investigation Ideas
Build a bigger catapult with a longer arm and investigate to find out if a longer arm means more power.
A stretchy spring investigation is a great way to learn about elasticity!
Our elastic band powered boat is another way to demonstrate elastic potential energy and kinetic energy.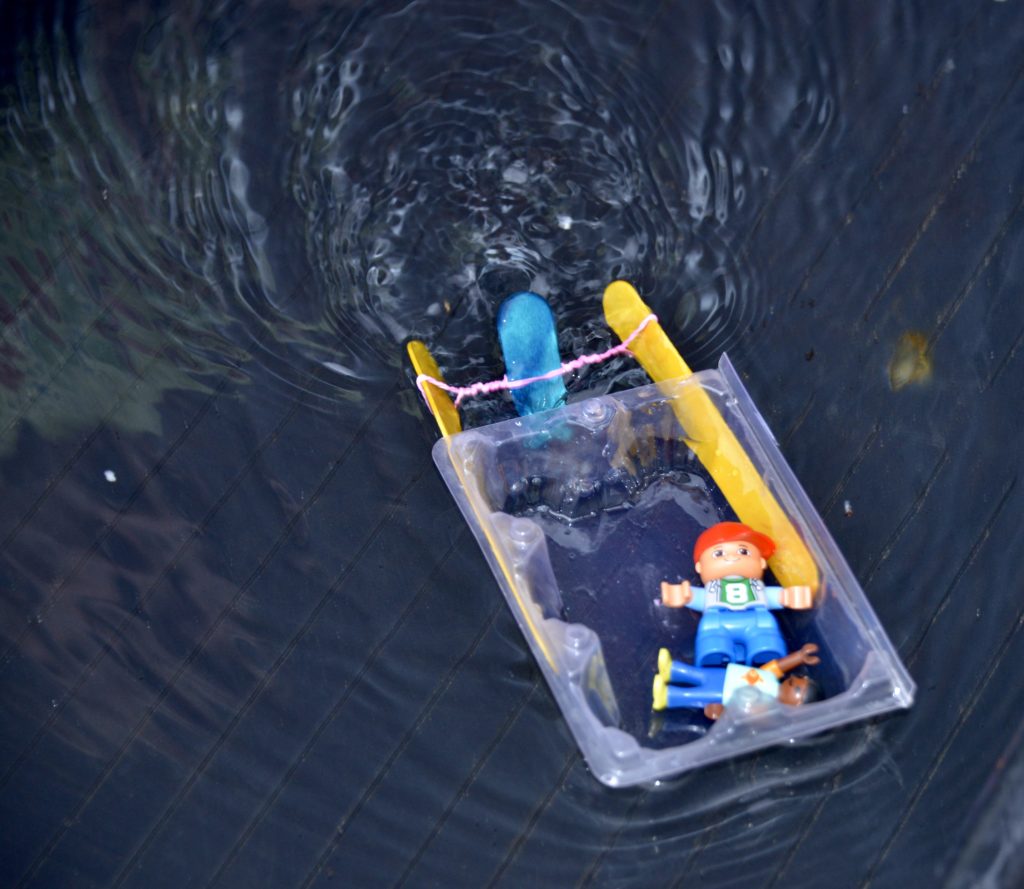 Build an elastic band powered LEGO car like Frugal Fun for Boys and Girls.
We love these stixplosions from Babble Dabble Do.
A simple shoebox catapult is another excellent way to demonstrate elasticity!
Science concepts
Elastic energy
Inelastic distortion
Elastic distortion
Kinetic energy
Hooke's Law
Elastic potential energy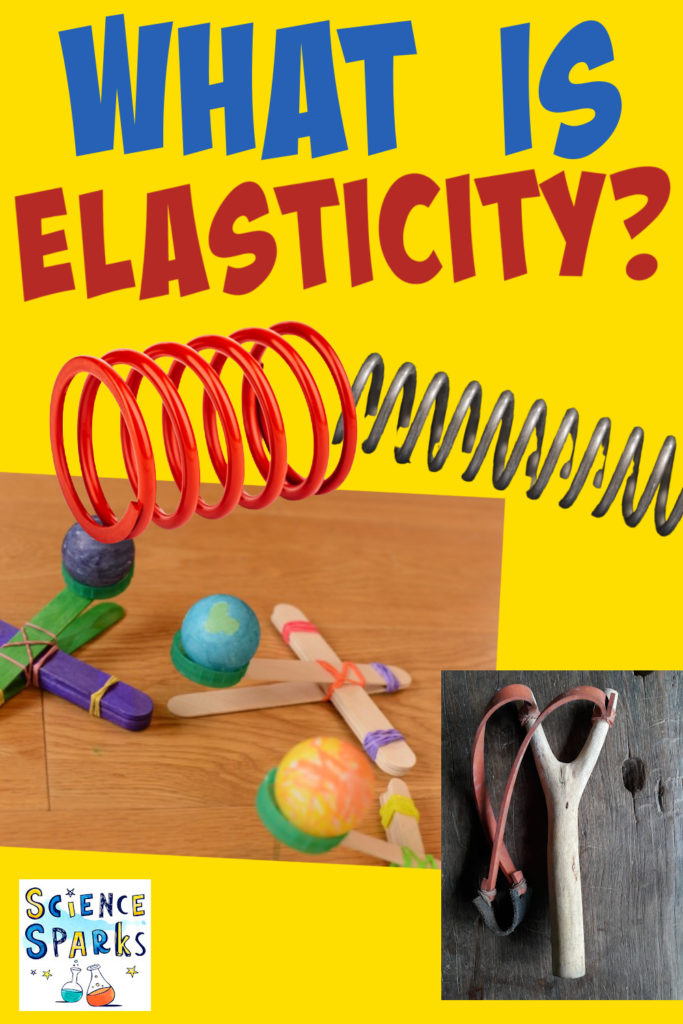 Last Updated on February 23, 2023 by Emma Vanstone