A shoebox catapult is a fun way to learn about elasticity, elastic energy, potential energy and kinetic energy. Children can experiment with different size and shape objects to catapult and with how far they push down the catapult arm.
Shoebox catapults are a great activity for practising correct scientific procedures or as a fun engineering project.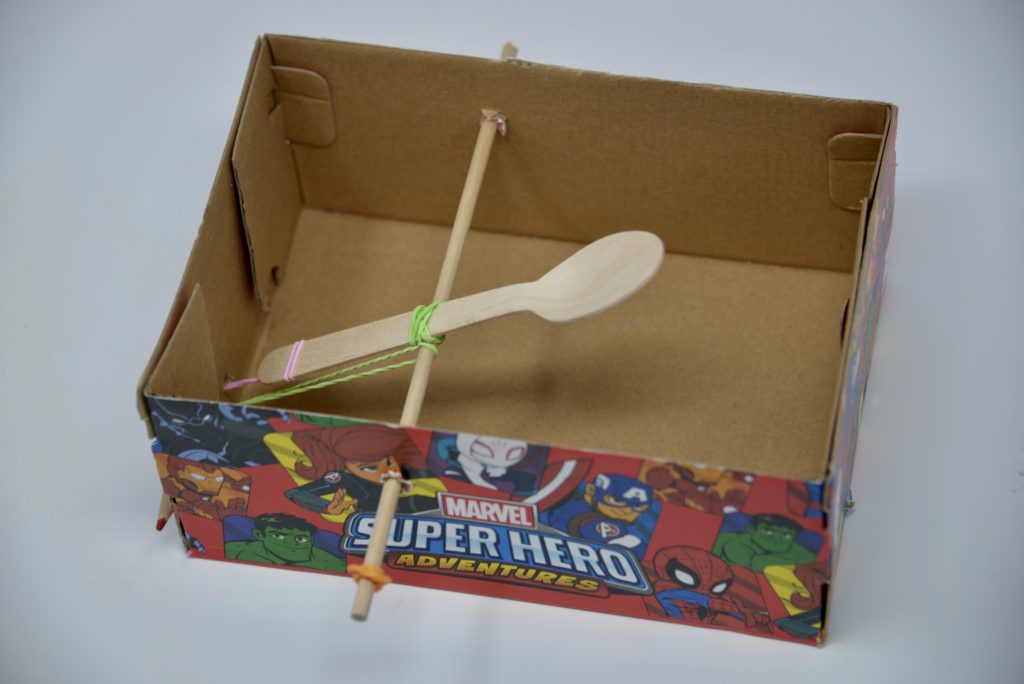 How to make a shoebox catapult
You'll need
Shoe box
Wooden spoon or a lolly stick and milk carton top
2 pencils or dowel
Elastic bands
Marshmallows or small light balls
Shoebox catapult instructions
Use the pencil to carefully pierce two holes in the shoe box. These need to be slightly towards one end of the box, about 2 cm from the top and at the same height.
Glue a milk carton top to the lolly stick and leave to dry ( if you are using a wooden spoon you don't need to do this step ).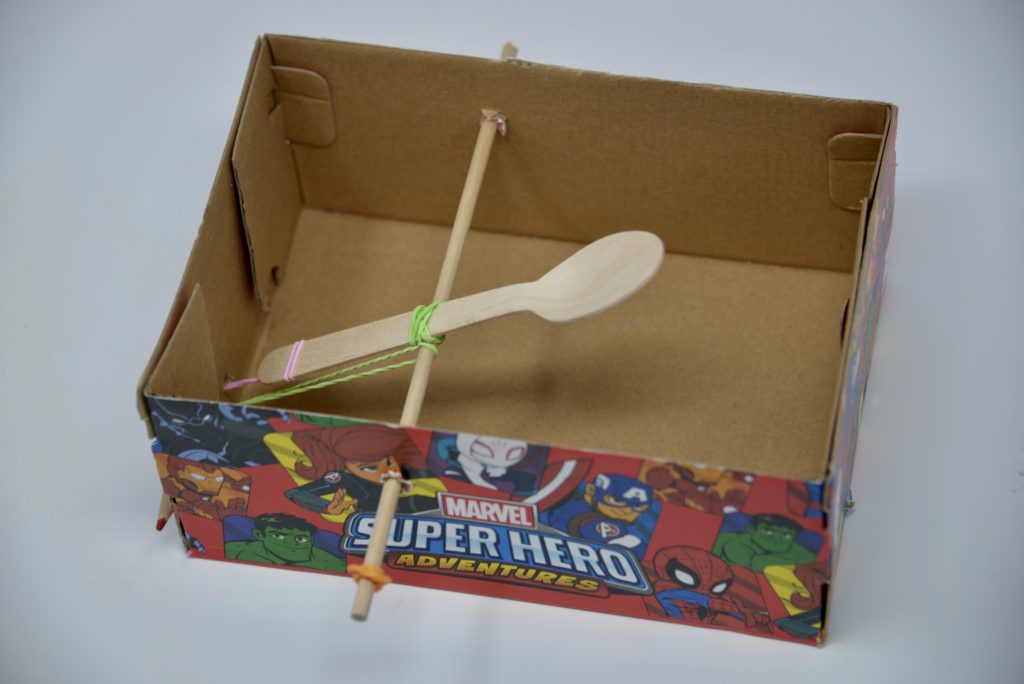 Use the elastic bands to tie the lolly stick to the pencil/dowel and place the pencil/dowel through the holes.
Use the second pencil to make another hole in the box. This needs to be towards the bottom of the end of the box where the spoon is.
Tie an elastic band around the handle of the spoon and thread the other end through the hole in the box. Thread the second pencil through the elastic band to hold it in place.
The second ( green ) elastic band in the picture isn't needed.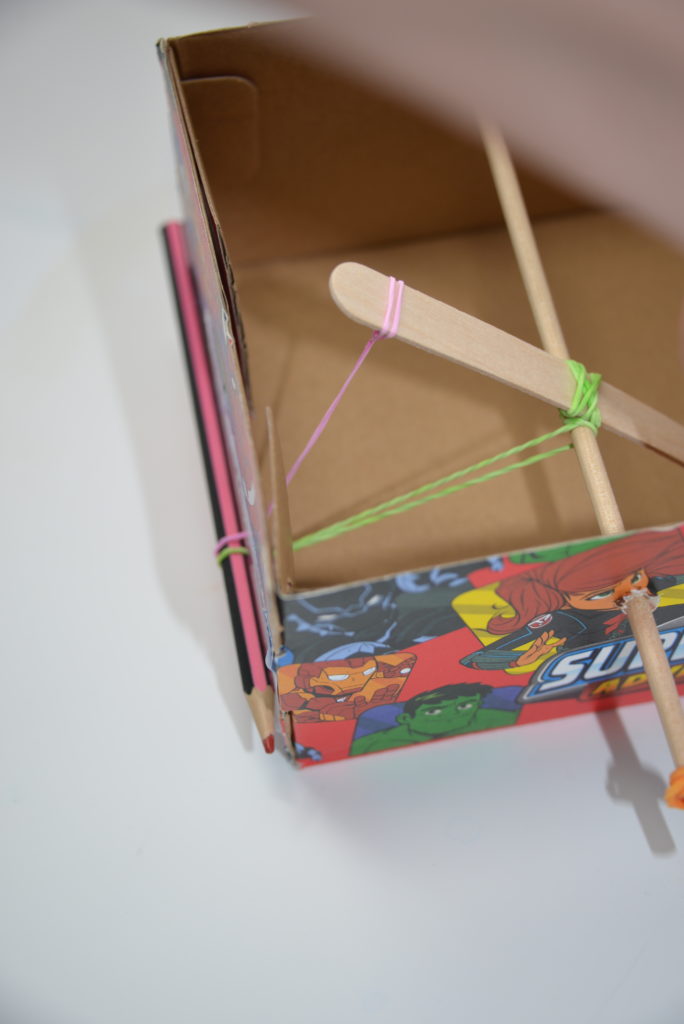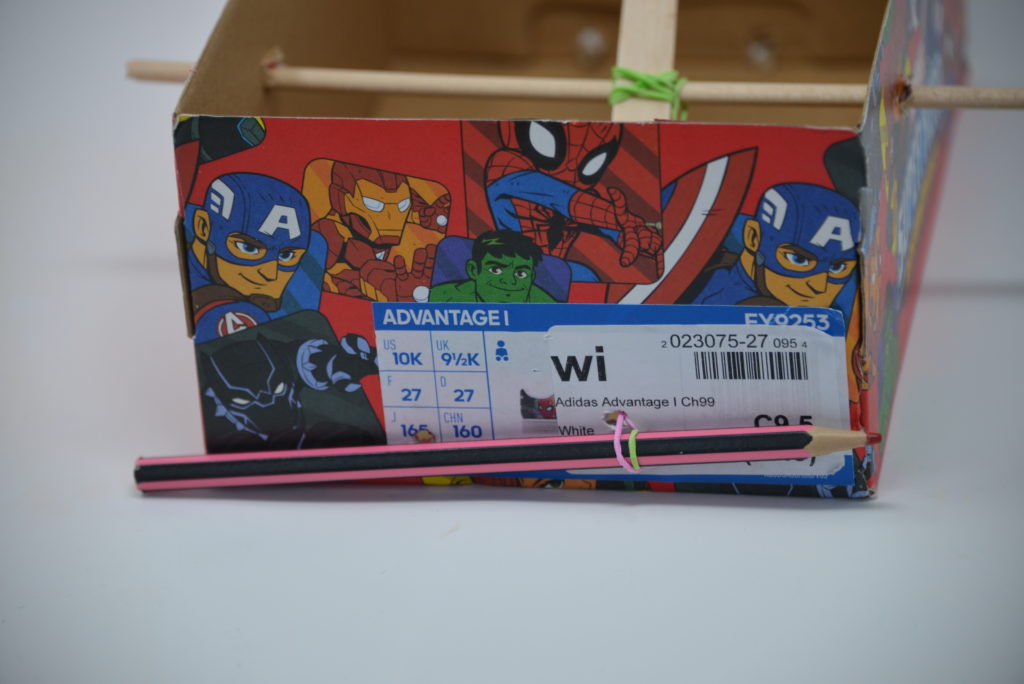 Push down on the end of the spoon and let go. It should shoot upwards!
Test your catapult with different objects, do lighter objects move further?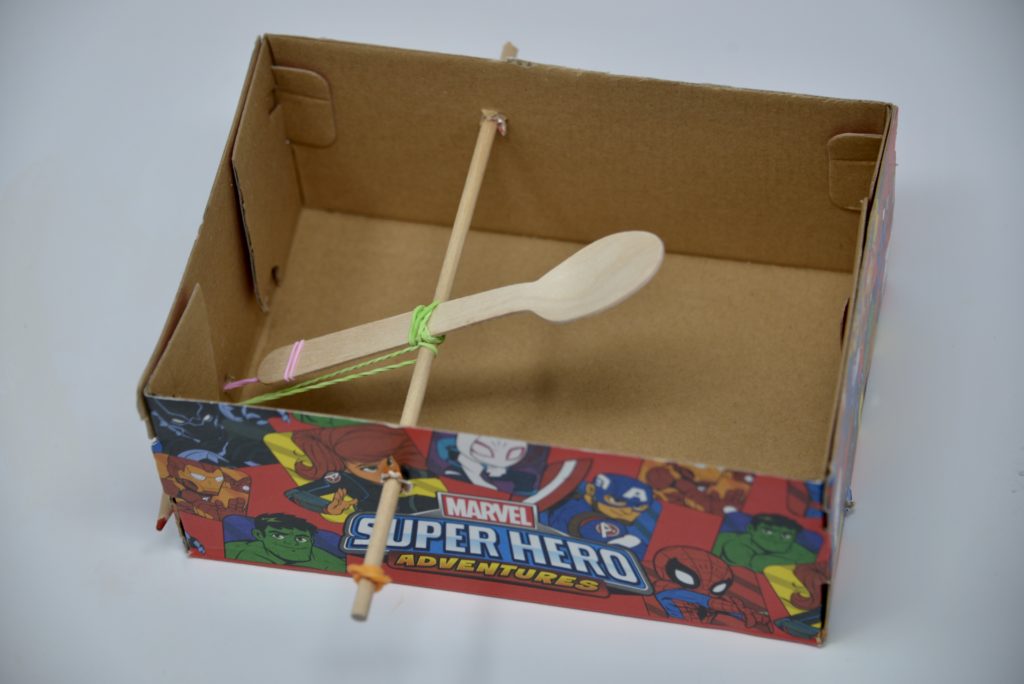 Does the catapult work better if you flick the lolly stick with your finger or if you drop something onto the end.
How does it work?
When you pull down on the catapult arm, elastic energy is stored in the elastic band. When the catapult arm is released the potential energy changes to kinetic energy ( energy of motion ) which is transferred to the object which then flies through the air.
Investigation Ideas
Does an object travel further if you push the spoon down further?
Does a lighter object travel further?
What happens if you use a longer craft stick/spoon?
Remember to only change one variable at a time as you experiment.
Design and Technology
Are there any changes that could be made to the catapult to make it work better?
How can you improve your design?
More catapult ideas
Popsicle stick catapults are even easier to make!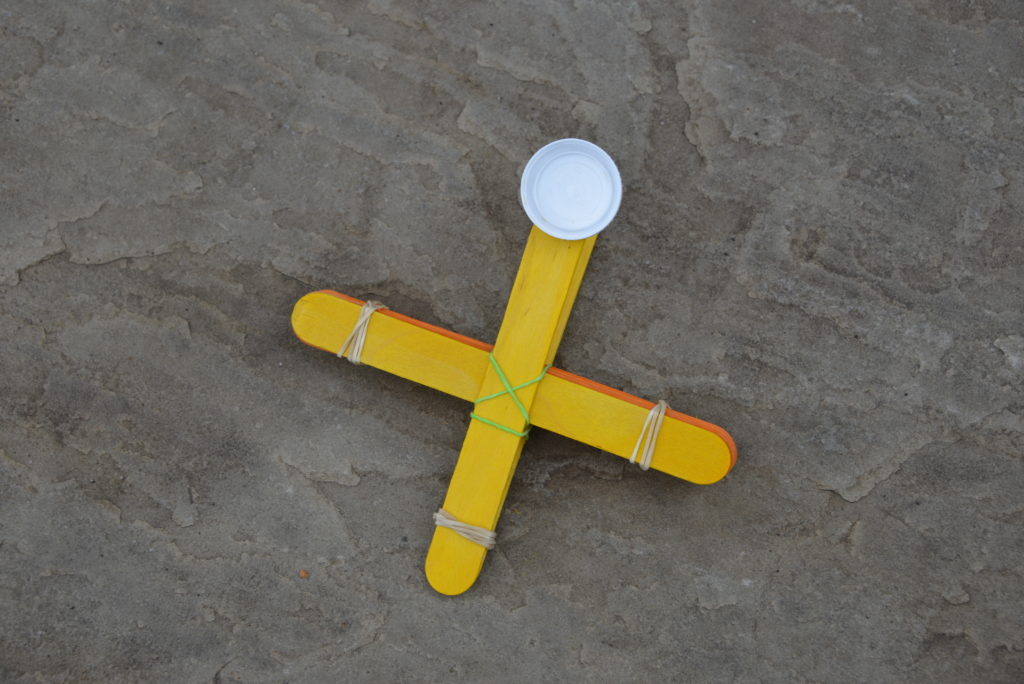 Frugal fun for boys made a brilliant dowel rod catapult.
Or why not try to make a LEGO catapult?
Science concepts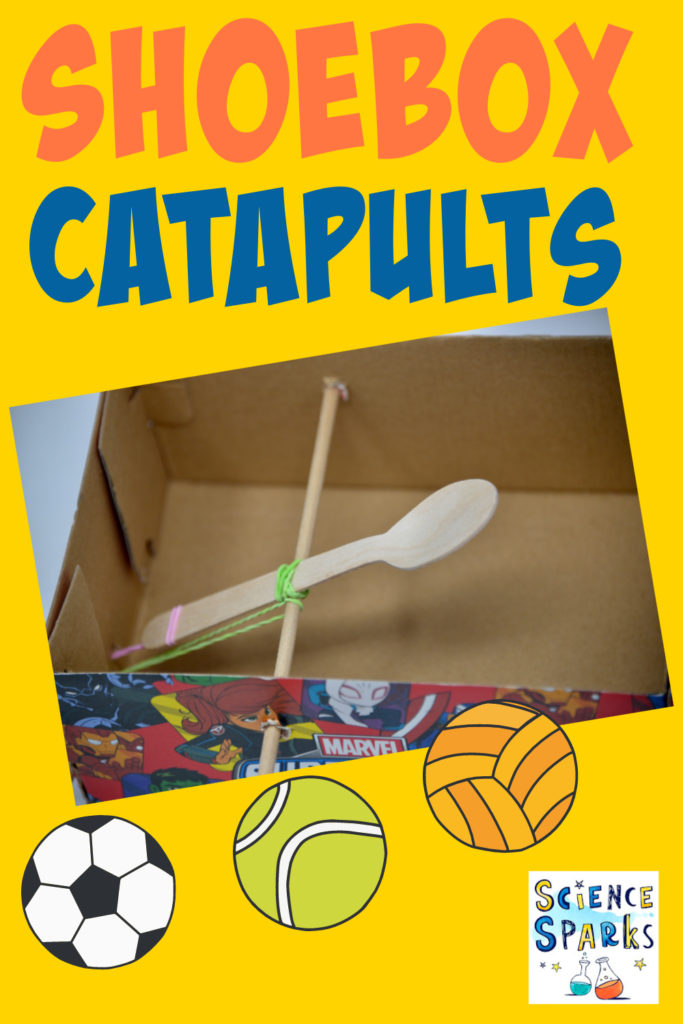 Last Updated on June 14, 2022 by Emma Vanstone