I'm always on the the lookout for great new science accessories and couldn't wait to show my girls these Discovery Lab Pens from Learning Resources.
The set comes with two multi-tool pens just perfect for taking out and about exploring. My 7 year old immediately spotted the built in magnifiers and disappeared into the garden to see what she could find.
Both pens have a ball point pen and a lovely textured grip making them easy for little hands to hold and manipulate. The land pen includes a specimen jar with air holes, tweezers handily built into the pen so they don't get lost and an engraved ruler.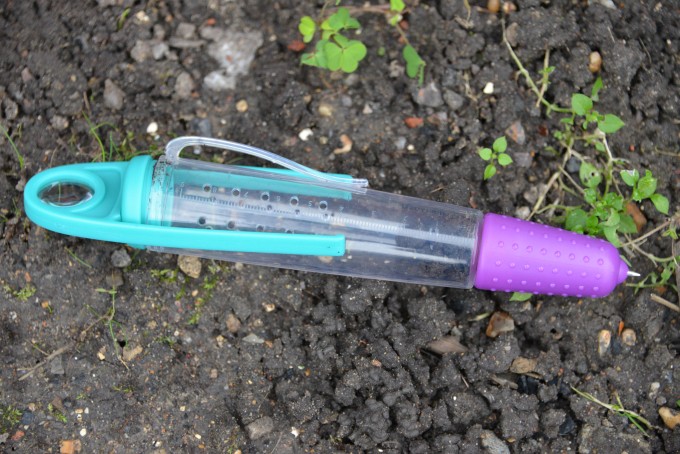 The water pen includes a specimen jar with built in dropper, thermometer and fluid level markings.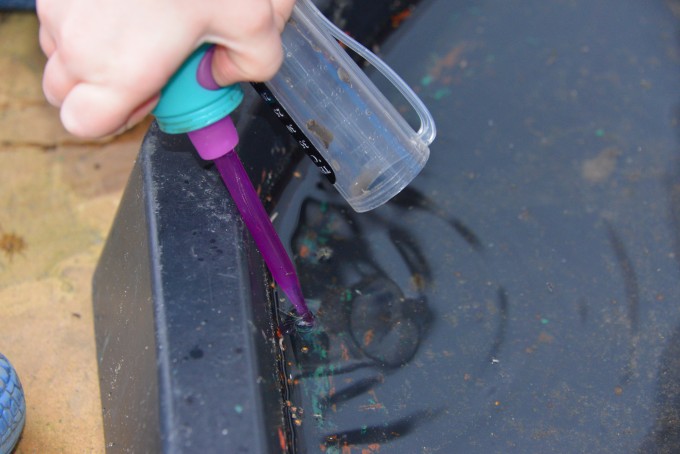 The discovery pens have certainly inspired a lot of exploring games in our garden and added a new fun dimension to our walks in the forest.
The set also comes with a journal containing 14 pages of scientific activity ideas such as making a pit trap to collect insects, investigating living things in the ground by making a quadrat, investigating the turbidity of water and lots more great ideas to inspire little scientists. The journal also contains space for recording data. It's beautifully put together and I'll be sharing our adventures as we work through the activities over the next few weeks.
In the meantime can you make a quadrat using string and stones? How many different living things can you find?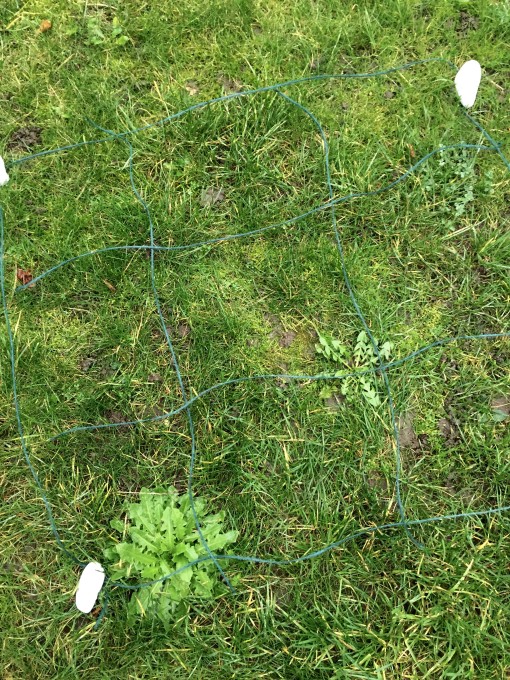 We were sent the Discovery Pens for the purpose of this review.
Last Updated on December 6, 2015 by Emma Vanstone