My children love Ninjago, so we thought we'd celebrate the upcoming movie with a week of Ninjago themed science activities. These easy spinners seemed like a good starting point as they are super easy to make and provide lots of different investigative opportunities.

Materials
Different types of paper – Ninjago coloured paper or card works well.
Paper clips
Scissors
Instructions
Watch the video for instructions of how to make the paper spinners.
Hold the top of the spinner between your fingers ( paperclip end down ) and let it fall to the ground, does it spin?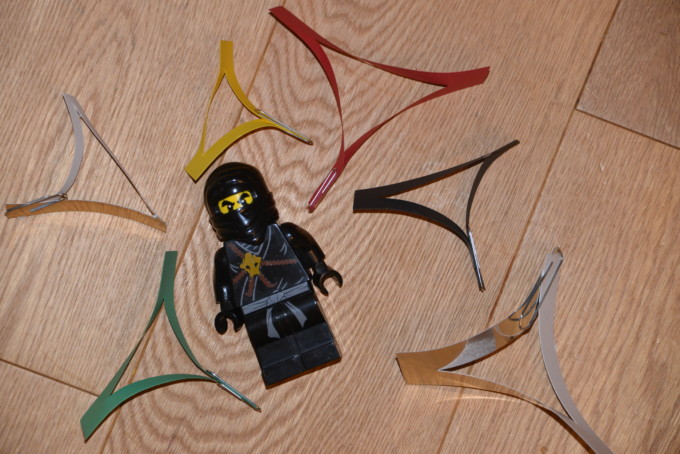 What else can I investigate?
Think about factors that might affect how fast the Ninjago Spinner falls:
Type of paper
Number of paper clips
Size of spinner
Height the spinner is dropped from.
Challenge
Ninjago characters spin very quickly, what's the fastest spinner you can make?
Hint – small light spinners spin the fastest
Last Updated on September 18, 2017 by Emma Vanstone