I wrote about our pond dipping experience with Forest Holidays a few months ago, but what I didn't tell you is that while we explored the forest we found lots of things to eat! I have to admit, I am definitely no expert when it comes to forgaing, so I learned almost as much as the kids, who loved sampling different plants as we walked around.
As well as searching for edible plants, Martin ( our guide from Forest Holidays ) gave the kids a brilliant scavenger hunt, which meant they happily walked without realising how far we'd gone.
Had we been alone I wouldn't have been confident enough to let the children try eating plants, so it was great to have a very knowledgable guide to help us.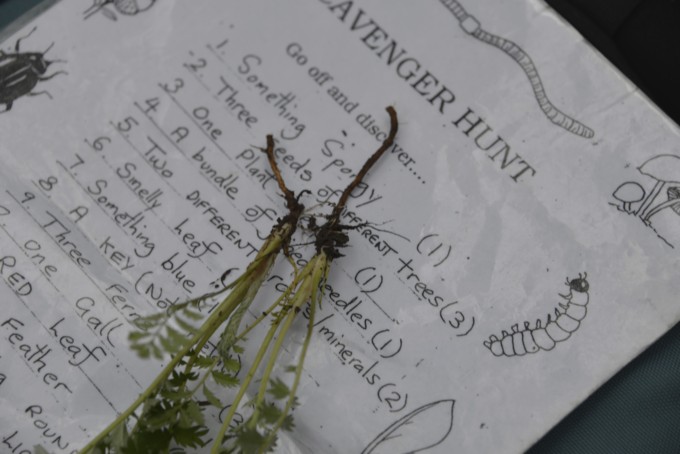 Sorrel
Did you know there are a few types of Sorrel that provide a nice tart taste in their leaves.  Wood Sorrel was slightly lemony and tangy while Common Sorrel had a much stronger flavour.
Common Sorrel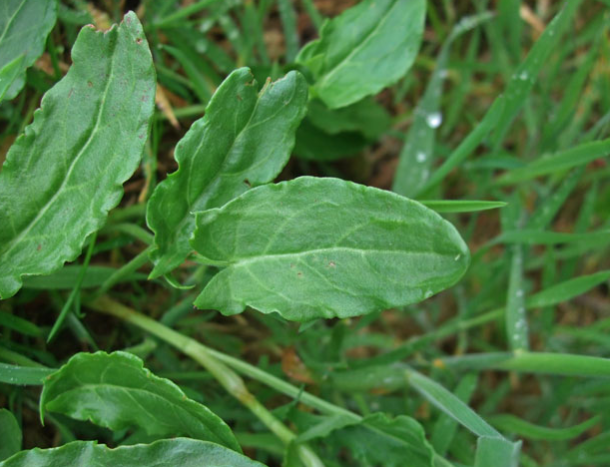 Wood Sorrel has a 3 petal type leaf ( a little bit like clover) and the common sorrel has a tapering leaf and two distinctive spikes at the base of the leaf at each corner.
Wood Sorrel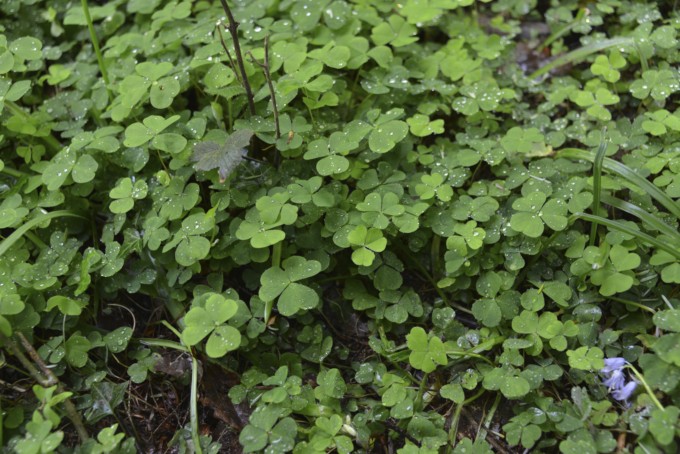 Rose Bay Willowherb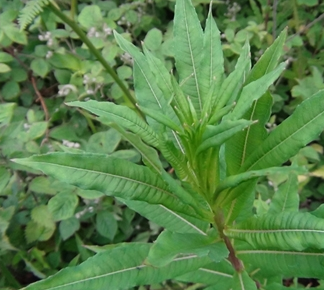 A little further on we found some Rose Bay Willowherb – the shoots of which had quite a distinctive flavour which Martin suggested to the kids they probably wouldn't like, but they surprised both of us by asking for more.
Silverweed
Silverweed was quite easy to spot as it has little silver rough leaves growing off the stems.  All parts of the silverweed plant are edible the leaves can be made into an herbal tea or added to a salad, stew or a stir fry.
Silverweed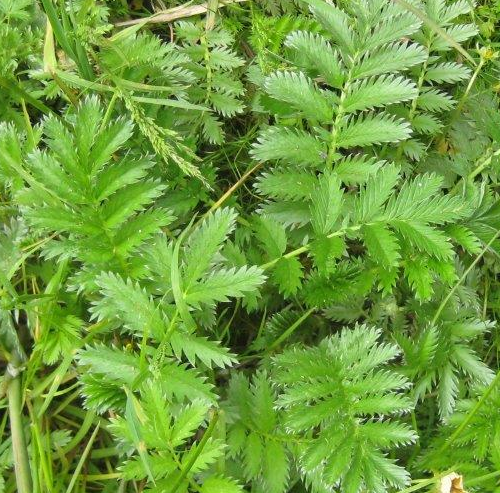 Burdock
We recognised Burdock because of it's sticky burs, which often attach themselves to our clothing when walking in the woods, this is actually a clever method of seed dispersal. The leaves and the peeled stalks Burdock can be either raw or boiled, although they have a bitter taste if eaten raw.
Once again we were blown away by Martin's immense knowledge of the forest, if you visit Deerpark, I would most definitely recommend spending as much time as you can in Martin's sessions.
Remember some plants are toxic to humans so before sampling anything, make sure you're with an expert.
Last Updated on September 21, 2017 by Emma Vanstone